Above: The Arctic Fox Camper 990 in the Elegant Truffle decor
TCM: What is it about the Arctic Fox 990 that makes it a best seller for Northwood year after year?
Donald: It maximizes everything.  Even when compared to larger multi-slide units, the 990 feels big because of the deep full-wall slide.  The generous tank capacities and storage also hit the sweet spot with most people.  It's a very practical design.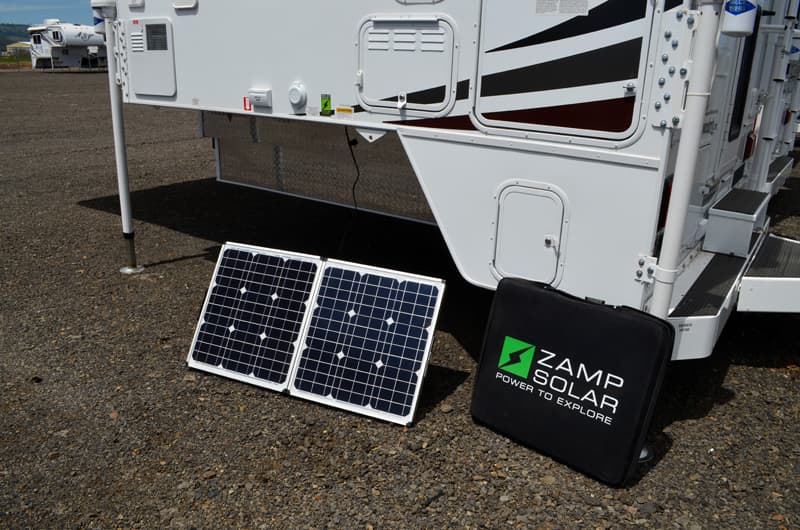 Above: An 80-watt portable Zamp solar panel is an option for 2018
TCM: Tell us about the new portable solar panel option.  Where did that idea come from?
Donald: Many great ideas come from our truck camper line, but this one actually came from our trailer lines.
For years our Arctic Fox truck camper line has shipped solar ready for an installed rooftop solar panel system.  For 2018 we are adding an exterior sidewall port to plug in a portable Zamp solar panel.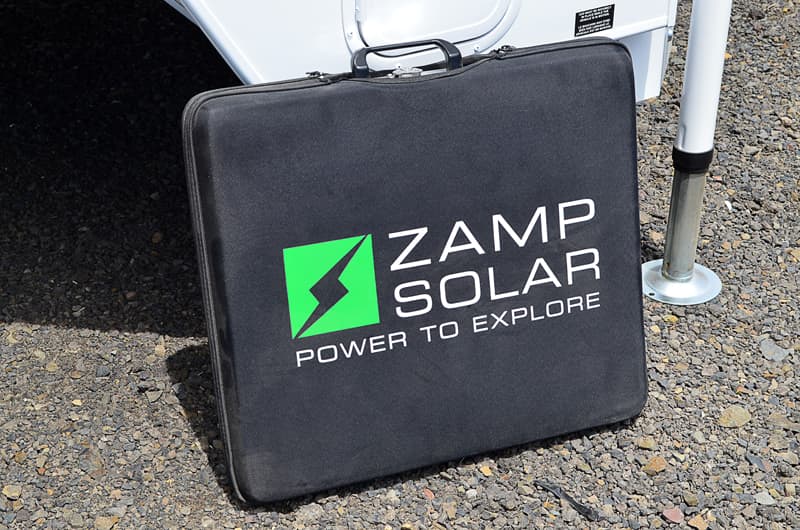 Above: The portable solar panel folds easily and stores in a suitcase like bag
With this port, an Arctic Fox truck camper owner can literally go to their local Zamp dealer, buy a portable solar panel kit, and have a solar panel solution in minutes.  All they have to do is unfold the panel and plug it in for 80-watts of solar charging.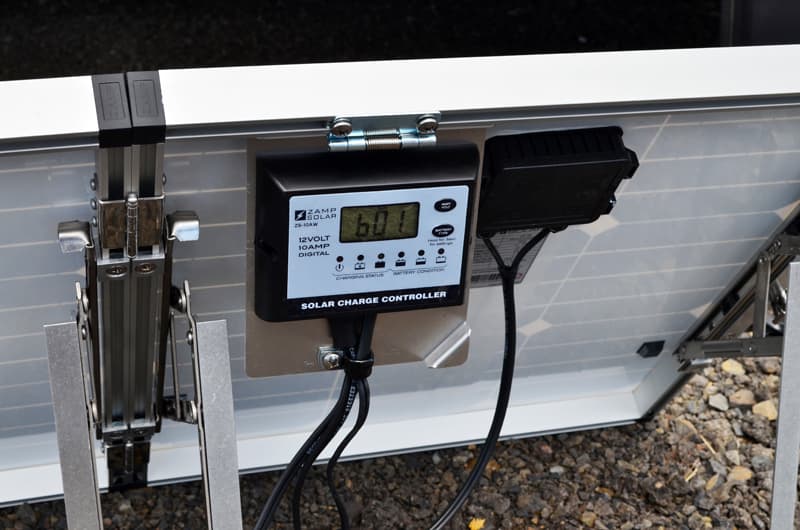 Above: A charge controller is on the back of the portable solar panel to monitor amperage
TCM: So the new portable solar panel is offered in addition to the rooftop solar system?
Donald: That's correct.  We like the portable solar panel option because it allows our customers an easy way to step up to solar, or add solar at any time.  They might not need solar when they buy their camper, but they decide to get solar two years later.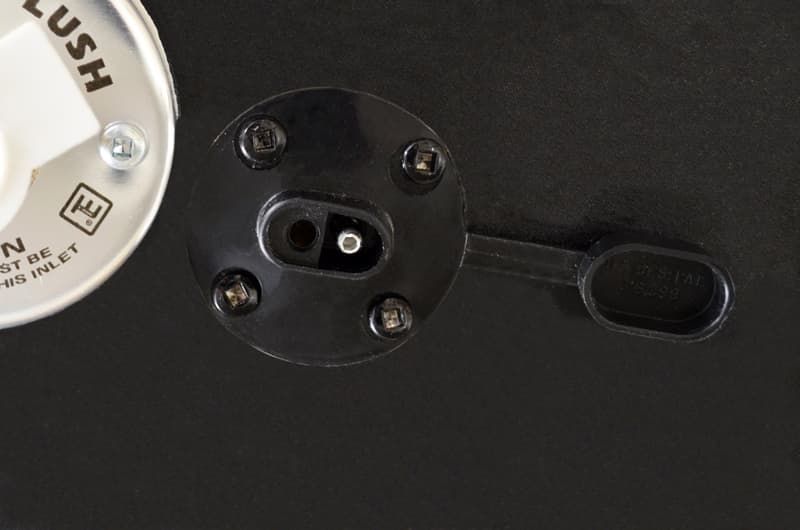 Above: The new charging port on Arctic Fox Campers
With the charging port, it's a fast and easy upgrade.  Everything is already wired and the port is very close to the battery box for maximum efficiency.  The Zamp portable panel can also be ordered from the factory, or purchased at most Arctic Fox dealerships.
TCM: Why did Northwood decide to use Zamp solar panels?
Donald: They are a local company out of Bend, Oregon.  The Zamp team spent time here at the Northwood factory and are well connected with the Northwood dealer network.  Zamp was a natural fit for us.