Northwood Manufacturing gives us the inside scoop on three 2018 Arctic Fox truck camper updates, and a behind the scenes look at where Arctic Fox campers are headed.  Look closely and you'll see a ghosted Arctic Fox totem.

The feast or famine economic pendulum swings hard for the RV industry.  In the dark days of 2008, there were weeks and even months when it felt like the RV industry was nearly dead.  Thankfully, those days are long over.
In 2017, the pendulum has swung back to boom times and the RV industry is doing everything it can to meet unprecedented consumer demand.  Put another way, the RV economy has gone from famine, to feast, to an all out feeding frenzy.
Unprecedented demand puts unprecedented strain on every facet of manufacturing; inventory, production, quality control, shipping, and just keeping up with the sheer volume of dealer and consumer communications.  All of this requires management and production to shift into a higher gear to take full advantage of the exciting opportunity in front of them.
This is where we find Northwood Manufacturing and their popular Arctic Fox truck camper line.  With seven truck camper floor plans in production, Northwood's challenge is to increase capacity while maintaining their renown quality control practices.  At the same time, they are injecting three minor 2018 updates; a standard 20-watt trickle-charge solar panel, a portable solar panel option, and fresh graphics.
For the background on these updates and the inside story on the Arctic Fox's 2018 truck campers, we talked to Donald Cochran, Northwood's National Sales Director, Lonnie Savage, Production Manager for the truck camper line, and Lance Rinker, Director of Marketing.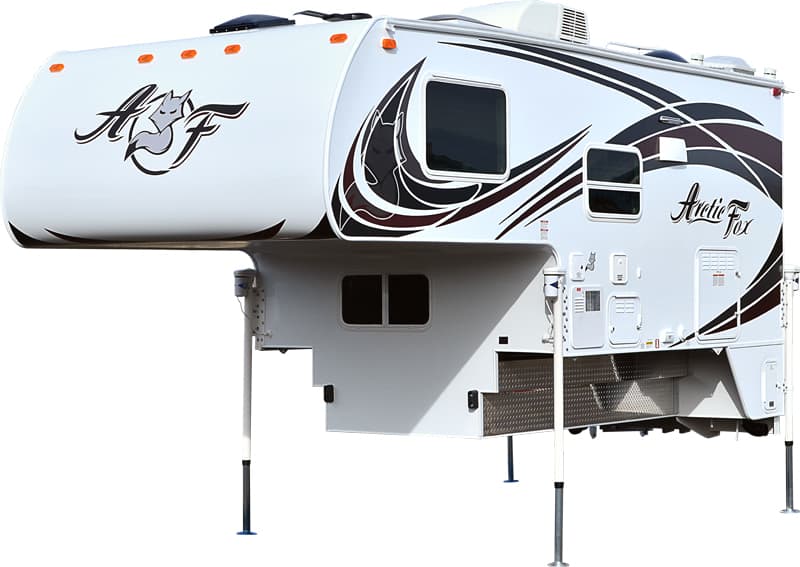 Above: A 2018 Arctic Fox 990 with the new graphics.  All photography provided by Northwood Manufacturing.
TCM: How has 2017 been for Arctic Fox truck campers so far?
Donald: We are experiencing the highest demand for truck campers we have ever seen.  It's a great market for truck campers right now.  There's a tremendous amount of interest.  We are working very hard to keep up with the volume demand and customer retail orders.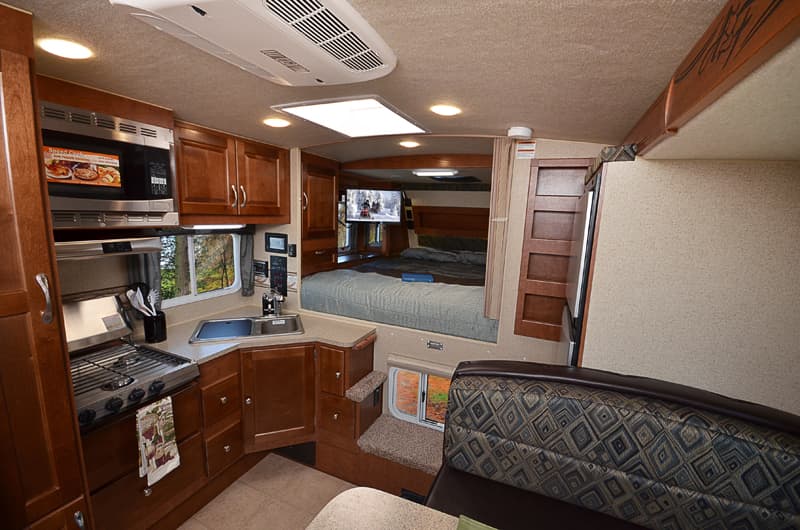 Above: The Arctic Fox Camper 811 in the Solitaire Azul decor
TCM: That's great news.  Do you see any trends behind this record demand?
Donald: Our most popular Arctic Fox floor plan continues to be the 990, with the 811 not too far behind.  Most people seem to gravitate to one of those two units.
In fact, we were looking into expanding into the triple-slide segment as some people get excited about those bigger multi-slide units, but it has been our experience the vast majority end up purchasing something more along the lines of a 990 or 811.  Those models are a better fit for their truck requirements.
TCM: There were rumors last year that Northwood was developing a triple-slide.
Donald: We did design and build a triple-slide Arctic Fox prototype.  We liked it a lot, and gathered dealer and customer ideas and feedback to make it even better.
Then demand soared for the Arctic Fox 990, 811, 992, 996, 1140, 1150, and 865.  To meet this demand, the triple-slide was put on the back burner.  We may revisit it in the future, but not this year.  We need to focus on production.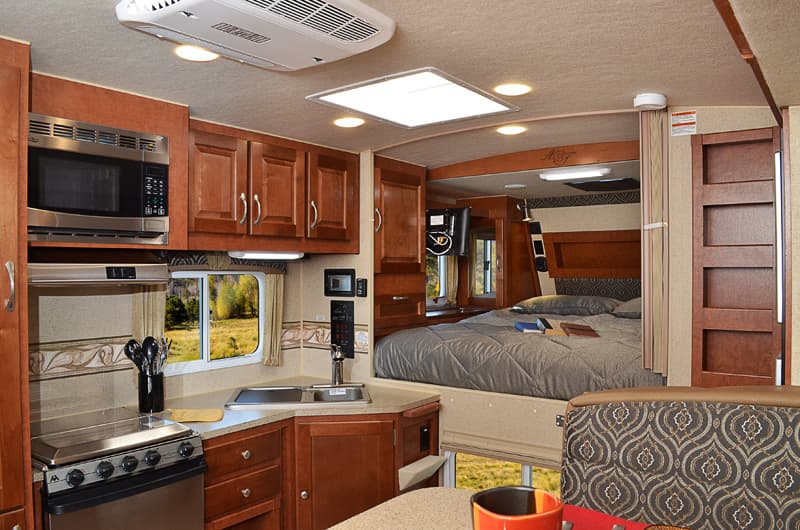 Above: The Arctic Fox Camper 990 in the Elegant Truffle decor
TCM: What is it about the Arctic Fox 990 that makes it a best seller for Northwood year after year?
Donald: It maximizes everything.  Even when compared to larger multi-slide units, the 990 feels big because of the deep full-wall slide.  The generous tank capacities and storage also hit the sweet spot with most people.  It's a very practical design.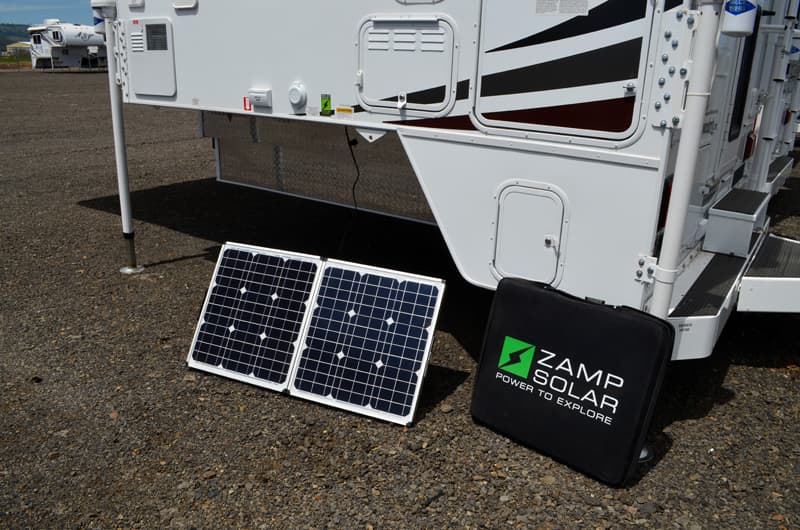 Above: An 80-watt portable Zamp solar panel is an option for 2018
TCM: Tell us about the new portable solar panel option.  Where did that idea come from?
Donald: Many great ideas come from our truck camper line, but this one actually came from our trailer lines.
For years our Arctic Fox truck camper line has shipped solar ready for an installed rooftop solar panel system.  For 2018 we are adding an exterior sidewall port to plug in a portable Zamp solar panel.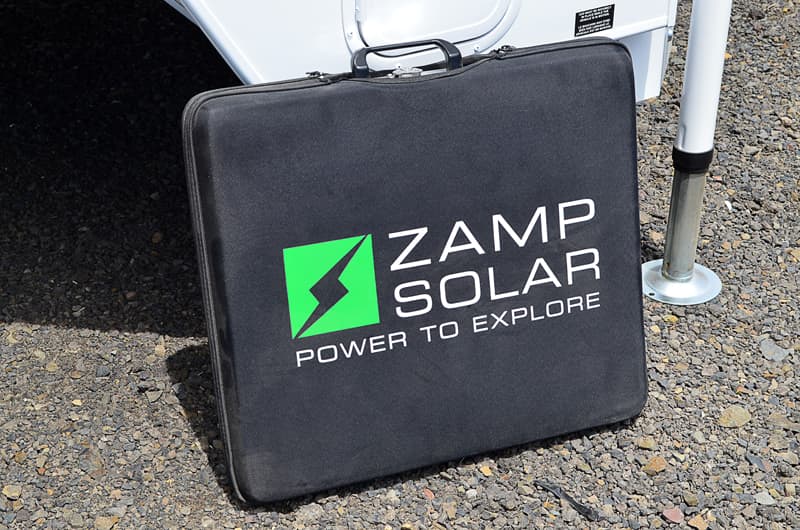 Above: The portable solar panel folds easily and stores in a suitcase like bag
With this port, an Arctic Fox truck camper owner can literally go to their local Zamp dealer, buy a portable solar panel kit, and have a solar panel solution in minutes.  All they have to do is unfold the panel and plug it in for 80-watts of solar charging.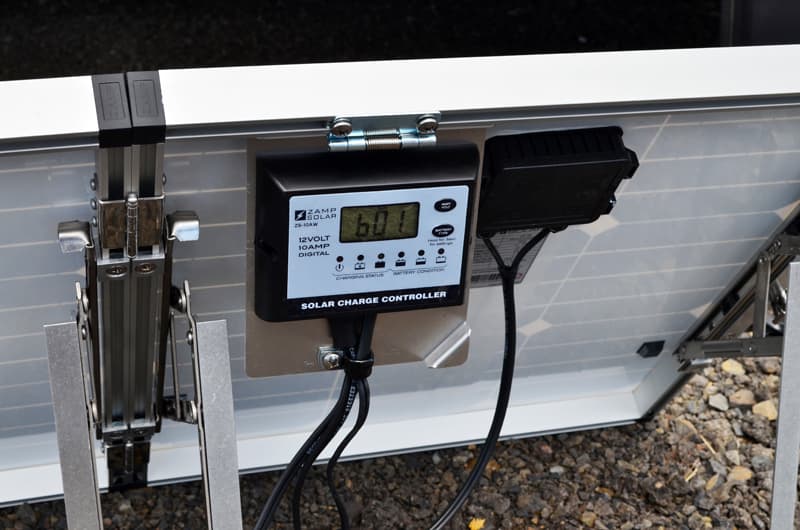 Above: A charge controller is on the back of the portable solar panel to monitor amperage
TCM: So the new portable solar panel is offered in addition to the rooftop solar system?
Donald: That's correct.  We like the portable solar panel option because it allows our customers an easy way to step up to solar, or add solar at any time.  They might not need solar when they buy their camper, but they decide to get solar two years later.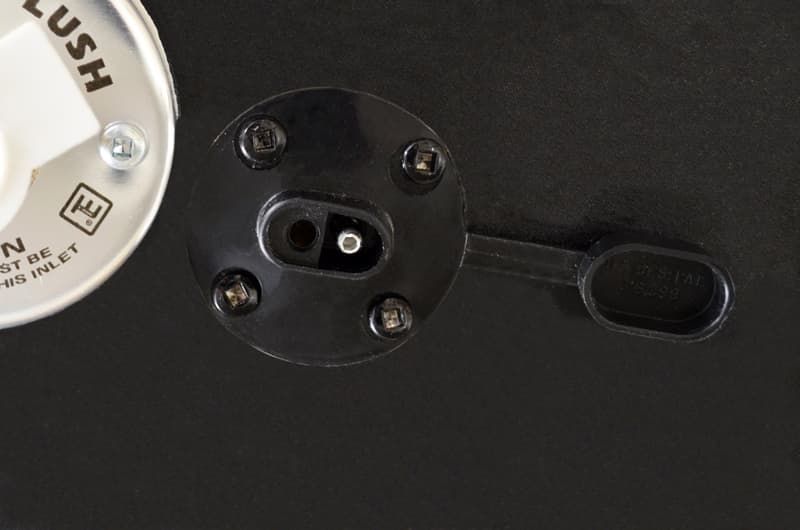 Above: The new charging port on Arctic Fox Campers
With the charging port, it's a fast and easy upgrade.  Everything is already wired and the port is very close to the battery box for maximum efficiency.  The Zamp portable panel can also be ordered from the factory, or purchased at most Arctic Fox dealerships.
TCM: Why did Northwood decide to use Zamp solar panels?
Donald: They are a local company out of Bend, Oregon.  The Zamp team spent time here at the Northwood factory and are well connected with the Northwood dealer network.  Zamp was a natural fit for us.
Lance: Zamp also manufacturers their own panels.  Their customer service is fabulous, which is very important to us.  We also appreciate that Zamp is well known by our customers and can be found at many RV shows and dealerships.  They have a high quality product and have been a great partner for Northwood Manufacturing.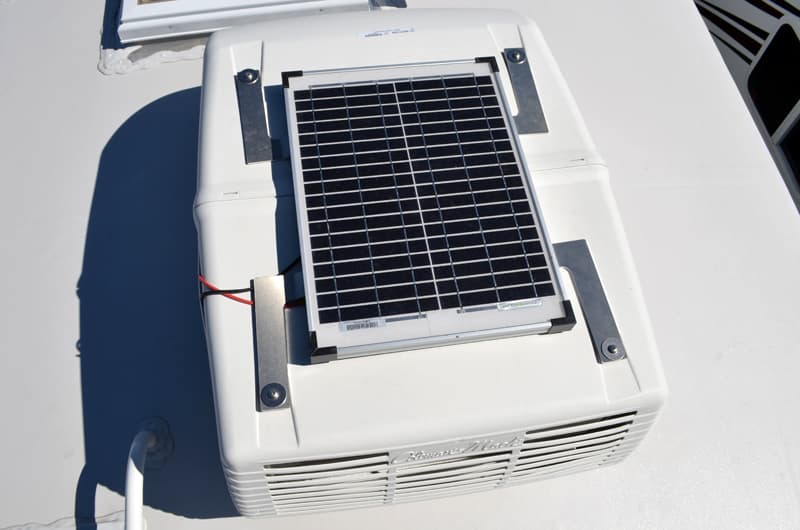 Above: A standard feature for 2018 is a 20-watt Zamp trickle-charge solar panel
TCM: Tell us about the new 20-watt Zamp trickle-charge solar panel that's now standard for Arctic Fox truck campers.
Lance: That's a new Absolute Northwood feature.  Absolute Northwood is a list of premium construction techniques and standard features that we use across all Northwood Manufacturing products; truck campers, travel trailers, fifth wheels, and toy haulers.  Every year we challenge ourselves to push the Absolute Northwood standard forward with even more quality and value for our customers.
As an Absolute Northwood feature, Zamp 20-watt solar panels are standard on all 2018 Arctic Fox and Wolf Creek truck campers.  The panels are installed on the air conditioner if one is optioned.  If a solar panel is not optioned, the 20-watt panel is installed directly on the roof.  It keeps the camper batteries trickle-charged during storage.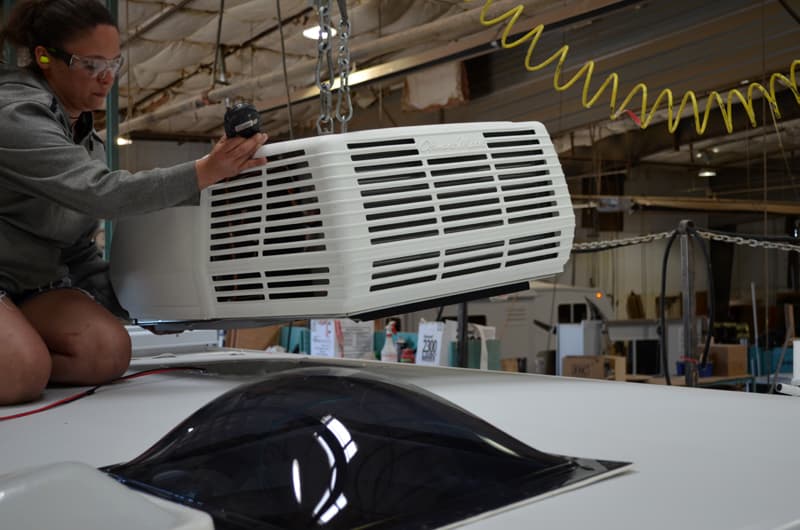 Above: An air conditioner being installed on a truck camper at Northwood Manufacturing
The air conditioner installation point voids putting additional holes in the camper's roof and leaves the roof open for larger solar panels and other options.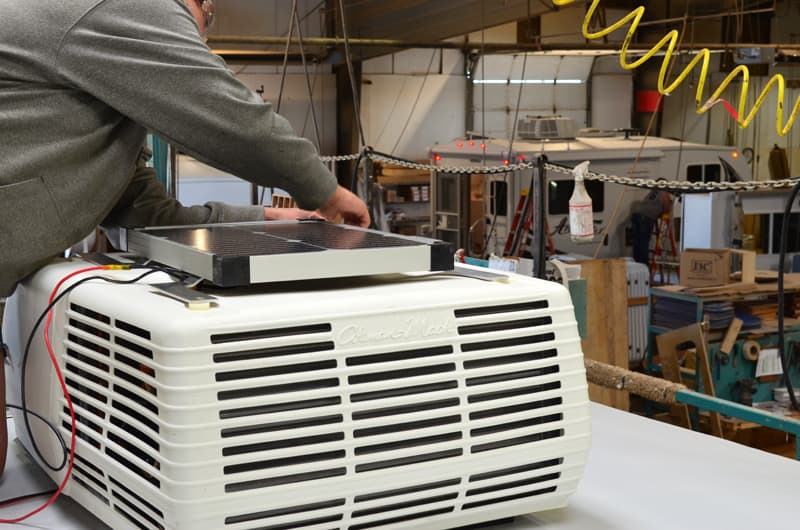 Above: The 20-watt solar panel being installed on an air conditioner
TCM: I believe that Northwood is currently the only truck camper manufacturer offering a 20-watt trickle-charge solar panel as a standard feature. With the portable solar panels on the ground, some folks might be concerned about theft.  Any recommendations on how to secure the panels?
Donald: That's why we give our customers the option to have roof top and/or portable panels.  If you frequently camp in areas where you would be concerned about a portable panel, opt for roof top solar.  If you often camp in areas where theft is not a concern, the portable panel may be a better fit.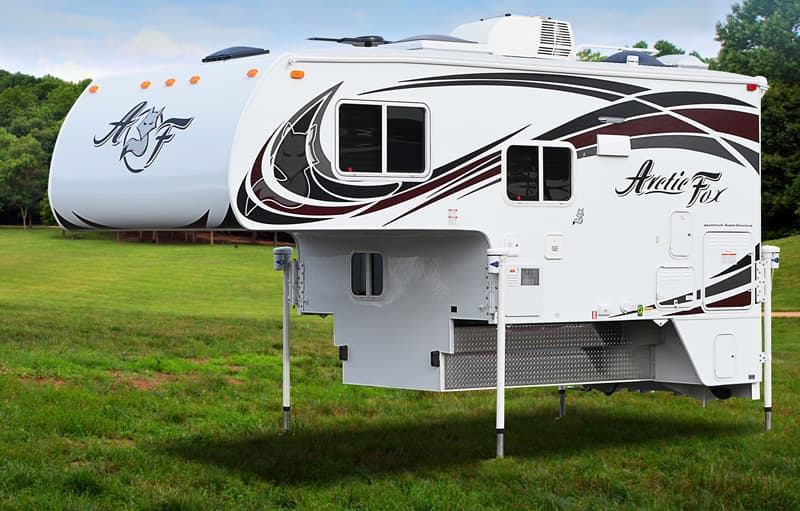 Above: Arctic Fox 811 with the new graphics
TCM: Tell us about the new graphics.
Lance: Totems are a big part of the Northwood look.  We have a totem Arctic Fox head for our Arctic Fox line and the totem wolf head for our Wolf Creek line.  These totems have become iconic.  We have even heard about customer nick names for the totem animals.
For 2018, the Arctic Fox totem is ghosted into the exterior graphics.  In person, it looks like a piece of automotive-style art.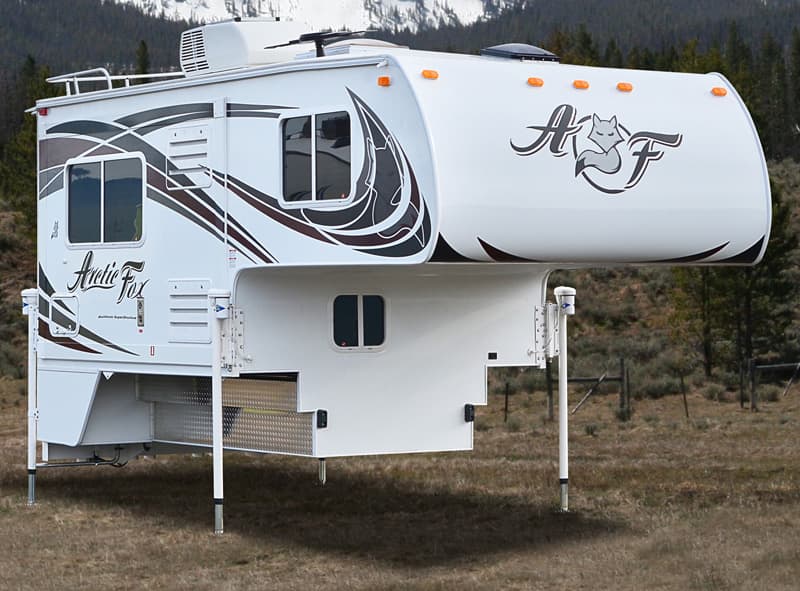 Donald: The burgundy strip and swooping design look fantastic.  On the sidewall you see the Arctic Fox logo integrated into the design.  Our dealers and customers have already said they love the new look.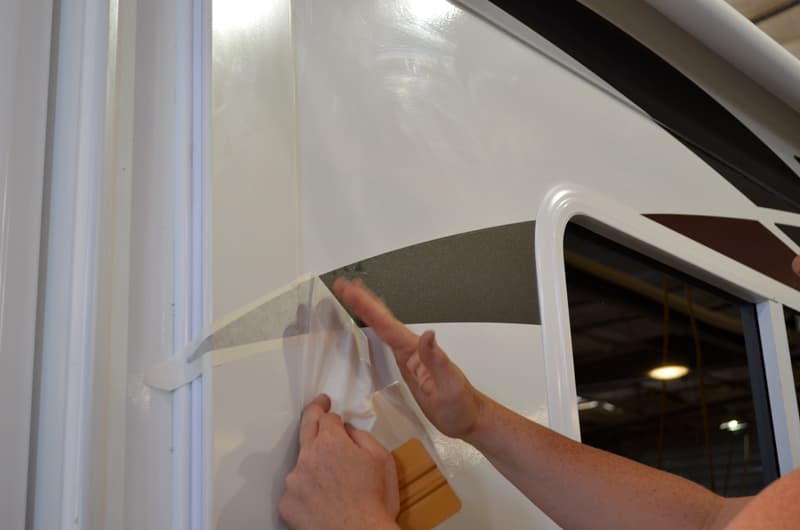 TCM: I bet the production line had an adjustment when these new graphics came out.
Lonnie: The vinyl graphics come nested, and they were initially a challenge for the production team.  On the front and corner there's one big vinyl decal.  Once the crew got over the initial shock, they got it down.  Now it's routine.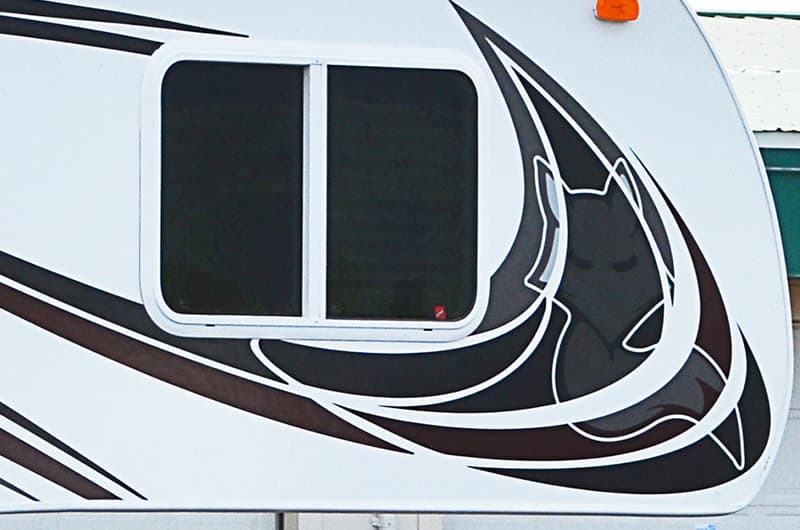 TCM: Are there any other changes that have been made to Arctic Fox truck campers that might not be visible to the consumer?
Lonnie: It's the device age, so we now have additional charging stations in the cabover bedrooms.
Donald: We are constantly looking at places to improve products and reduce weight.  We are reluctant to give additional details because our competition also reads Truck Camper Magazine.
Lonnie: One thing we always do is glue, screw, and seal everything together.  We glue, screw, and seal our roof, bulk head, side walls, rear wall, and wing box attachment.  This really helps when the campers are jacked on uneven ground or one jack is higher than the others.  Our structures hold together better and don't flex nearly as much.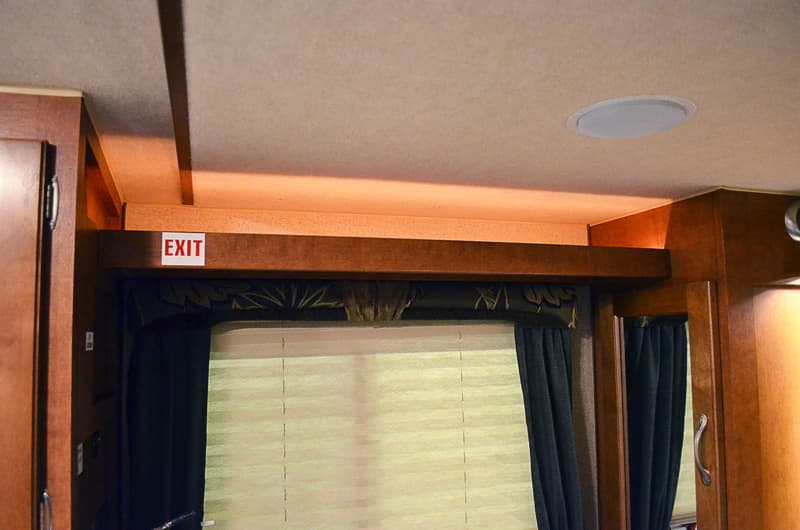 Above: A shelf above the window in the overcab was added for 2018
TCM: There are no new Arctic Fox models for 2018.  Are you planning any new model announcements for 2019?
Donald: There are always three or four floor plans that we're exploring for the Wolf Creek and Arctic Fox truck camper lines.  Lonnie came to us two months ago with a new floor plan idea that we are looking at.  That said, we're focused on production to meet the high demand we're experiencing right now.
TCM: Meeting demand is certainly a good problem to have.  What kinds of things are you doing to increase production?
Lonnie: We were able to bring production team members from other Northwood plants to the truck camper production line.  By bringing in trained and skilled Northwood Manufacturing team members, we were able to rapidly increase production while maintaining our high quality control standards.
We have also been doing more aggressive hiring, but it's hard to find the right people.  I'm interviewing two people for production jobs this afternoon.  We have hired more people, but the demand has also increased.
Above: Before the cathedral arch roof is installed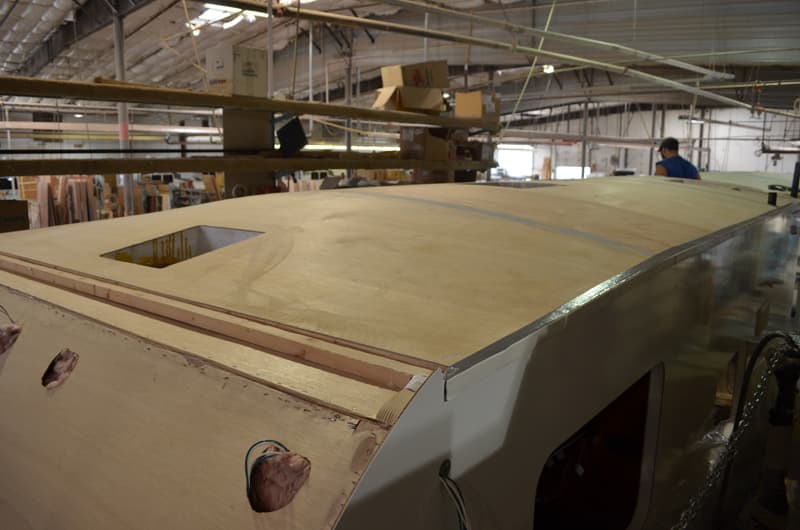 Above: After the cathedral arch roof is installed
TCM: Are you telling us that truck camper demand is pulling people from travel trailer, fifth wheel, and toy hauler production lines?
Donald: That's correct.  While there is pressure on all our lines, our highest demand right now is on our truck camper line.  That's what happens when you make the highest possible quality truck campers in the United States.
To meet the strong demand for truck campers, we have pulled team members from our trailer, fifth wheel, and toy hauler lines.  These skilled people already have the necessary skills and understand Northwood's focus on quality.  The ability to move team members between plants while maintaining quality is critical.
Lonnie: We also updated our CNC machines in the lamination plant, and we have added another quality control station at the middle of the production line.  The mid-line quality control station can address problems before they're built into the camper.  Then we can trace a problem back to the station where it originated, and fix it.  Additionally, we make sure everyone on the production floor can red flag anything that's not fitting correctly, or looks wrong.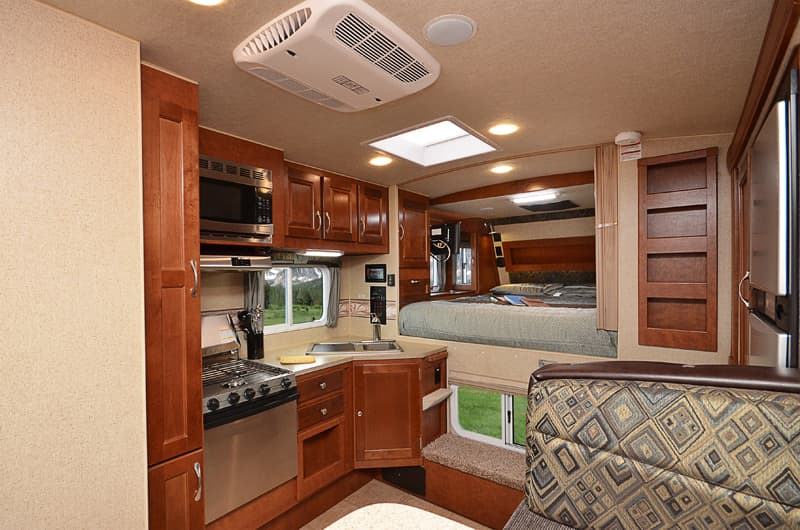 Above: The cathedral ceiling was introduced last year.  You can see it in this interior photo of an Arctic Fox 1150.
TCM: Having visited the Northwood production line multiple times over the past decade, we can vouch for your industry-leading quality control.  How has the cathedral arch ceiling been received since its introduction last year?
Donald: The new cathedral ceiling has been amazing!  It gives the campers a greater sense of openness and additional storage.  When you enter a 990 with the cathedral ceiling, it even feels different.  And the additional headroom in the shower is really amazing.  The cathedral ceiling impacts the entire coach.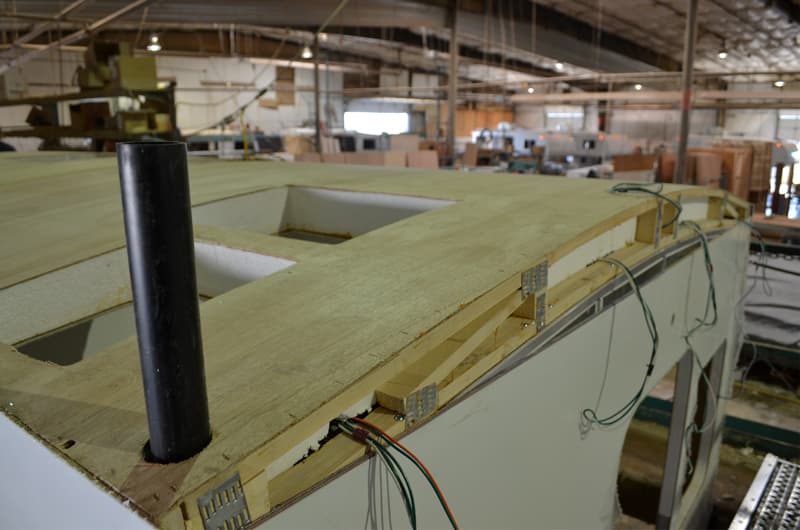 Above: The cathedral roof has 4.5-inches of closed block foam at the apex and tapers to 3.25-inches at the ends
Lonnie: Customer response to the cathedral roof has been very strong.  The significantly increased R-value has allowed Arctic Fox owners to turn their furnaces down.  Arctic Fox truck campers were already well insulated.  Now Arctic Fox campers are even more four-season ready.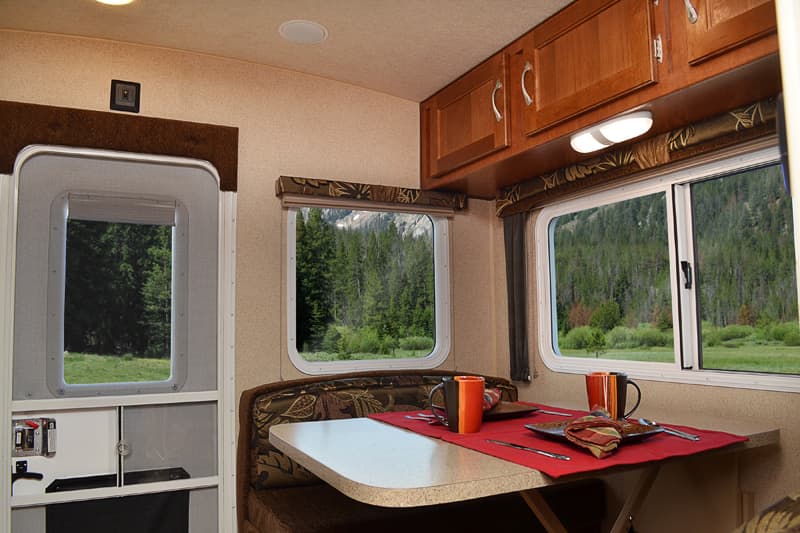 Above: The 865, non-slide Arctic Fox Camper in the Early Autumn decor
TCM: For 2017, you also announced the official re-introduction of the Arctic Fox 865.  As hard side non-slide truck camper enthusiasts, that's our favorite Northwood truck camper.  How's the 865 doing since officially going back on the menu?
Lonnie: We built a large run of 865 models two months ago.  They're at dealerships now and we're getting very positive feedback.  Most people still want slide-outs, but the 865 has one of the biggest wet baths in a Northwood product.  It's a good unit for those who don't need a slide.
Donald: It's been a very good model for us in 2017.
For more information on Arctic Fox and Wolf Creek campers, visit their website at northwoodmfg.com/truck-campers.   Click here to request an Arctic Fox brochure.