TCM: How many batteries does the 2014 Wolf Creek 840 feature?
Donald: The 840 will accommodate two batteries in an enclosed battery compartment.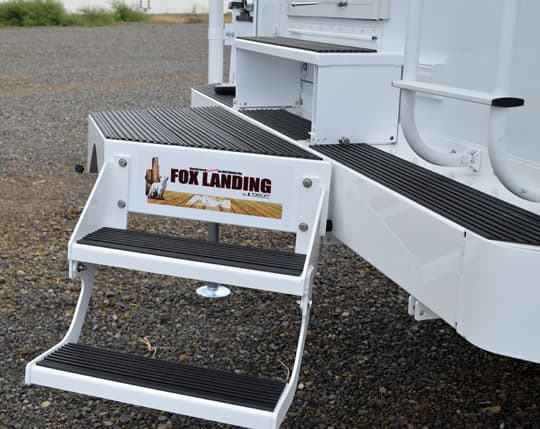 Above: The Fox Landing is an option on Wolf Creek campers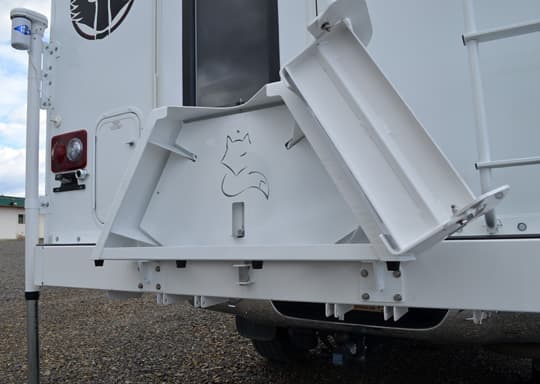 Above: The Fox Landing in travel position
TCM: Does the 840 use a bumper step or scissor step entry system?
Donald: The 840 has a bumper with a fold down step standard, but here's the neat thing; all 2014 Wolf Creek bumpers are Fox Landing ready so you can have an optional a Fox Landing rear porch if you like!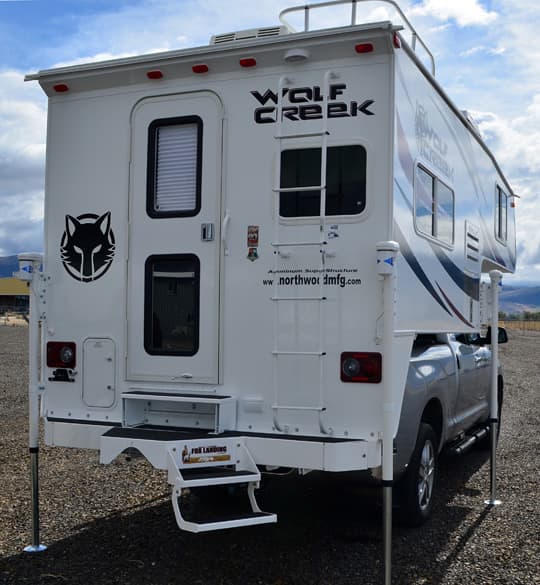 Above: The rear of the 2014 Wolf Creek 840 with the optional Fox Landing bumper
TCM: What is the MSRP for Wolf Creek 840?
Donald: The 2014 Wolf Creek 840 is $19,044.
TCM: When will the 840 be available?
Donald: You will be able to see this new floor plan at your closest Wolf Creek dealer by the end of March.
TCM: Is there anything else about the Wolf Creek 840 that you would like to add to your interview?
Donald: The future of the Wolf Creek line is very bright with great floor plans, great features and, of course, Absolute Northwood quality.  We are very excited to add the 840 floor plan to our Wolf Creek line up and look forward to more great Northwood customer feedback.
For more information on the Wolf Creek 840, visit the Wolf Creek section on Northwood's website.