Truck Camper Magazine meets Jack and Crystal Wright of Free Spirit Energy and experiences the Windwalker wind generator first hand.

The results of our recent Truck Camper Power Source Survey revealed a very strong interest in wind generators.  According to our survey, only 1.27% reported having a wind generator, but 46.41% reported wanting a wind generator.
Question: Do you want a wind generator?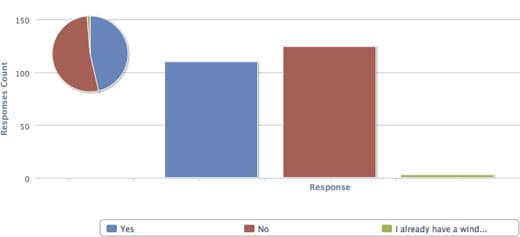 YES: 46.41%, NO: 52.32%, I already have a wind generator: 1.27%
To put those numbers into perspective, 34.45% reported having a solar panel system and 53.78% reported wanting a solar panel system.  Clearly solar is a more established technology, but the truck camper industry and dealer base should take note of the growing consumer demand for wind generators.  From our survey, wind generators are looking more and more like a real opportunity.
So why have only 1.27% already taken the wind survey plunge?  When we talk to fellow truck camper owners about wind generators, the general consensus is, "We're interested, but waiting for the technology to prove itself".  In other words, that 46.41% of our readership is interested in a wind generator, but wants someone else to go first.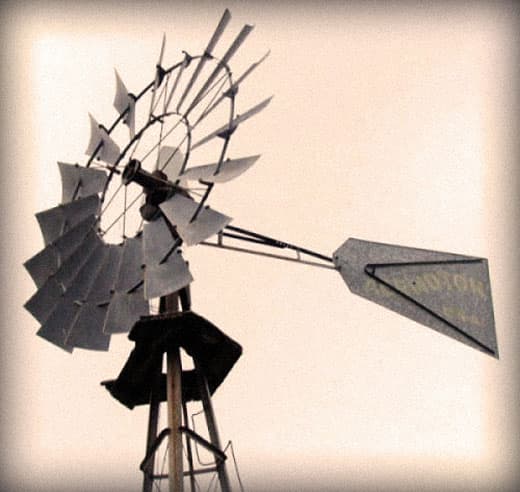 Above: Windmills have been generating power and pumping water for over 100 years.
This is totally ironic as, compared to wind power, solar panels are the upstart technology.  According to the U.S. Department of Energy, wind power in the form of windmills started in the 11th century.  And we all know the classic windmills (see above) from the early 20th century that were used to pump water and generate electricity.  Wind turbines, or windmills designed to generate electricity, technically stated in Denmark around 1890.  That's right, windmills for electricity generation were a proven technology well over 100 years ago.  Solar panels?  They're the young whipper snappers!
Taking a step back, we understand the hesitation to jump onboard with wind generators.  Until recently, we had never even seen a wind generator mounted on a truck camper.  Early adopters might enjoy being the first kids on the block with a new product, but most of us like to see something we're going to spend hard earned money on in person.  For us, that hinderance was solved when we finally met Jack and Crystal Wright, Co-Owners of Free Spirit Energy, at the Overland Expo 2013 this past May.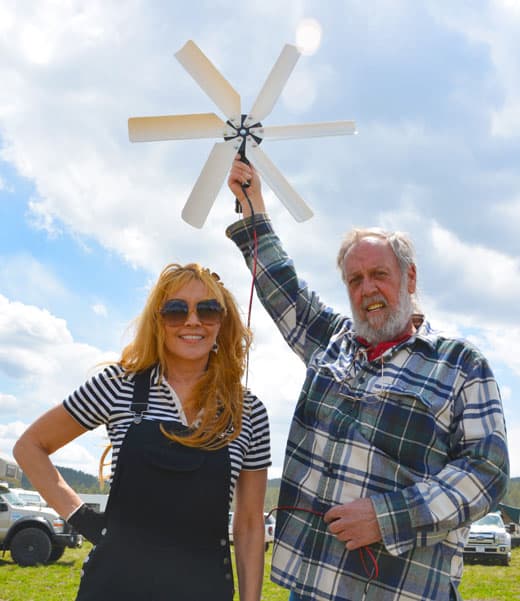 Above: Jack and Crystal Wright of Free Spirit Energy at Overland Expo 2013.
For all intents and purposes, Jack and his wife Crystal have single-handedly brought practical wind generators to the truck camper marketplace.  For less than the price of all but the smallest solar panel systems, Free Spirit Energy offers the Windwalker wind generator kit.  The primary advantage of wind generators over solar panels is in their ability to trickle charge your batteries twenty-four hours a day.  As long as there's wind, a wind generator will charge your batteries, day and night.
Since this was the first time we had seen a Windwalker wind generator, Jack and Crystal took the time to show us each component of the wind generator system, piece by piece.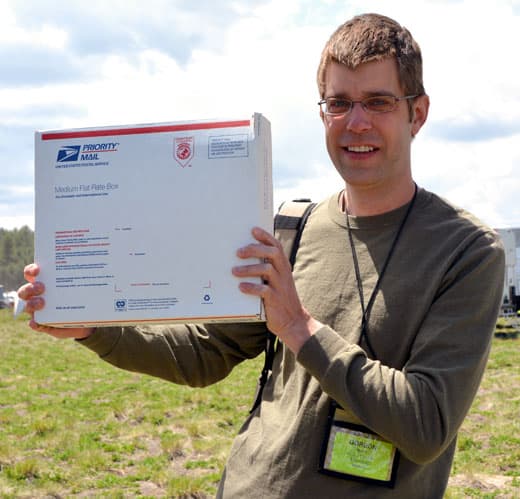 Above: Windwalker wind generator kits arrive via Priority Mail.  And I needed a haircut.
Crystal started by showing us the box the Windwalker kit comes in.  It's literally a USPS Priority Mail box with carefully bubble wrapped components inside.