When we talk about Absolute Northwood, we are talking about the features and construction techniques that are consistent throughout all of our lines; truck campers, travel trailers, and fifth wheels.
These are features like tanks that are heated and enclosed, dual-pane windows, and insulation values. You will get these Absolute Northwood features whether you buy a Wolf Creek or an Arctic Fox. The standard we build to is called Absolute Northwood.
How do you determine what to make an Absolute Northwood feature?
Absolute Northwood means that we build the best RV we possibly can based off of diligent research coupled with 25 years of manufacturing experience. We approach that from several perspectives. First and foremost, by what our customers feel is important. Second, we build products that are ready for the mountain roads and colder and warmer climates we encounter in the Northwest. Third, we check our features against the competition – but that's not our primary driver.
We build campers that we are going to use here in the Northwest. It's December and I want to go camping – what camper do I want to be in? Of course, the same level of build quality and features is ready for the climates throughout the United States and Canada.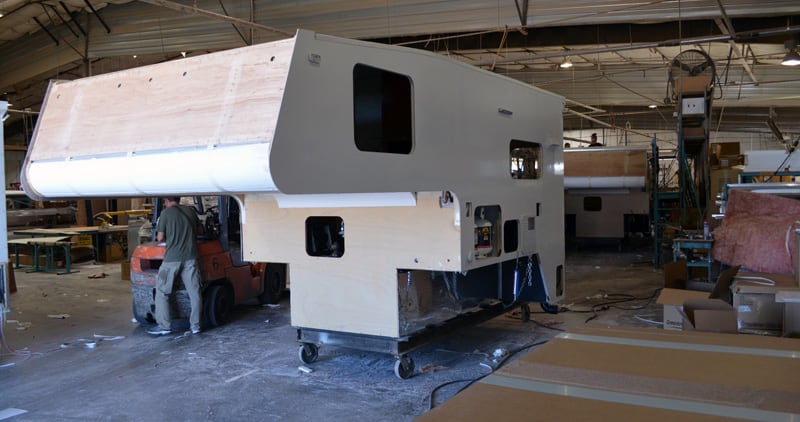 It would be easy to load up on Absolute Northwood features and possibly price your campers too high, or make them too heavy. How do you approach that balance?
Feature for feature, we want Arctic Fox and Wolf Creek campers to be price and weight competitive, while producing the volume we need and the quality we demand.
We believe Arctic Fox and Wolf Creek are high quality well featured units that are built the right way and priced competitively. Truck campers need a strong foundation.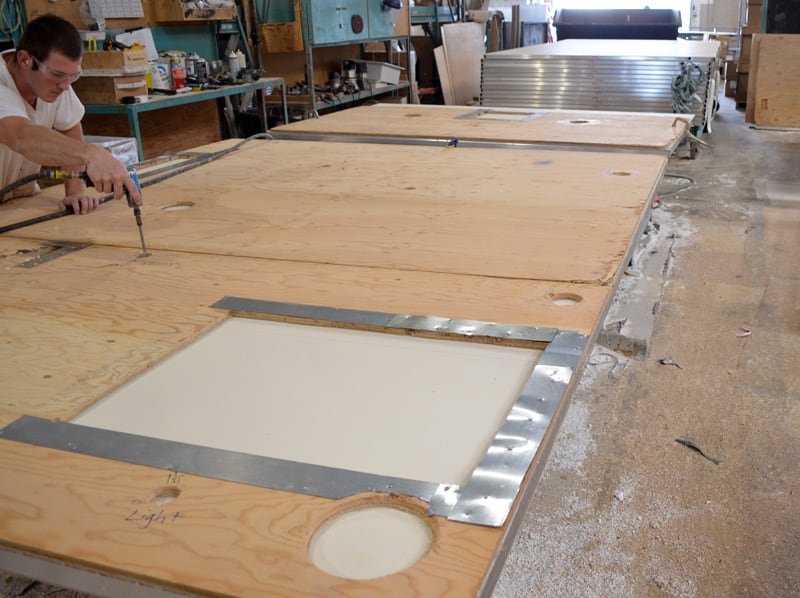 When it comes to Arctic Fox, we don't hide the fact that they are heavier than our competitors. Arctic Fox campers have a 2-inch aluminum framed and bonded wall. We have wood inside our aluminum frames so that we can anchor screw into the wood and make our units significantly stronger. Building the way we do adds weight.
Arctic Fox and Wolf Creek campers are tougher. We are quality driven and as a result that makes us a little heavier. We do not cut corners. Fortunately, trucks now have more capacity and features than ever as well. There are trucks out there that handle our campers extremely well.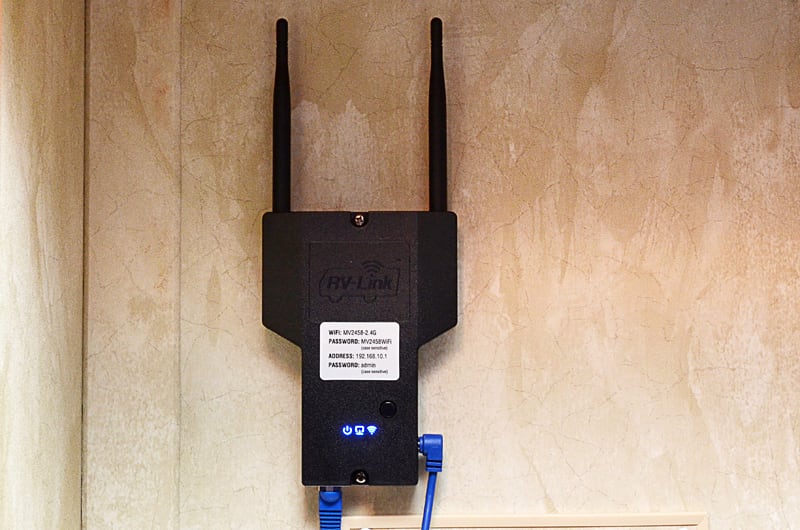 Let's talk about the updates for 2019. In Wolf Creek and Arctic Fox you now have a WIFI Extender Ready TV antenna. That's a unique feature we haven't seen before.
We use a Magnadyne TV antenna. It works by adding a booster in the base of the television antenna and connecting it to a router installed inside the coach to extend the user's WIFI capability.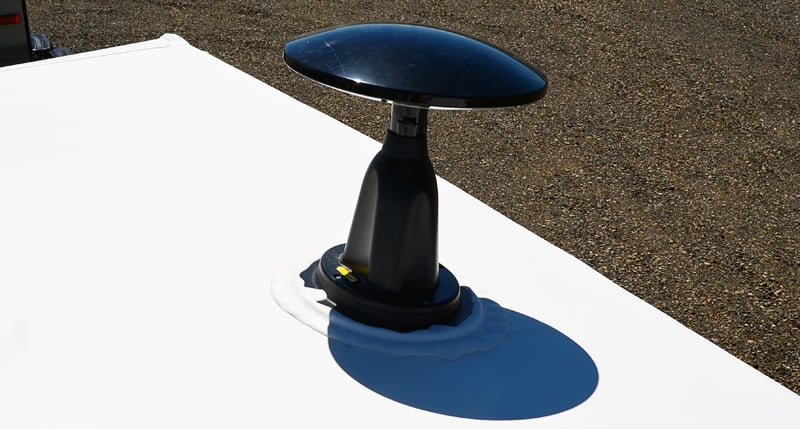 The WIFI extender strengthens signals and gives you more options. If you had two WIFI signal options before, you may have four with the extender.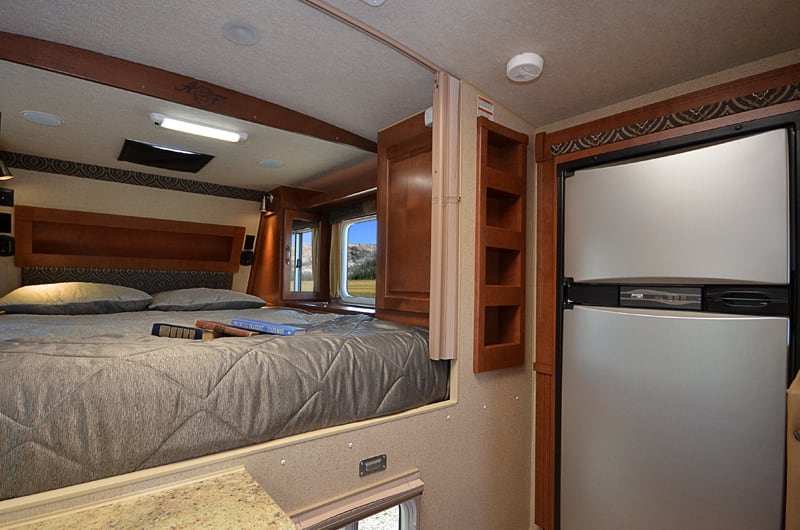 That's a neat feature. We see that you increased the standard refrigerator size to 7-cubic feet in your truck campers for 2019. How did you do that with the available space?
Norcold came out with a 7-cubic foot refrigerator in the same footprint as their old 6-foot refrigerator. They are using smaller components and insulation and are using a new design the maximizes space.