What model of truck camper was the actual 15,000th unit?
It was a Wolf Creek 850. I would say about 15% of our truck campers are Wolf Creeks. Because of the success of Arctic Fox, we can't build enough of that brand. The demand for Arctic Fox has impacted Wolf Creek, which means that we are constantly juggling all the different models on the production schedule. We wish we had more capacity.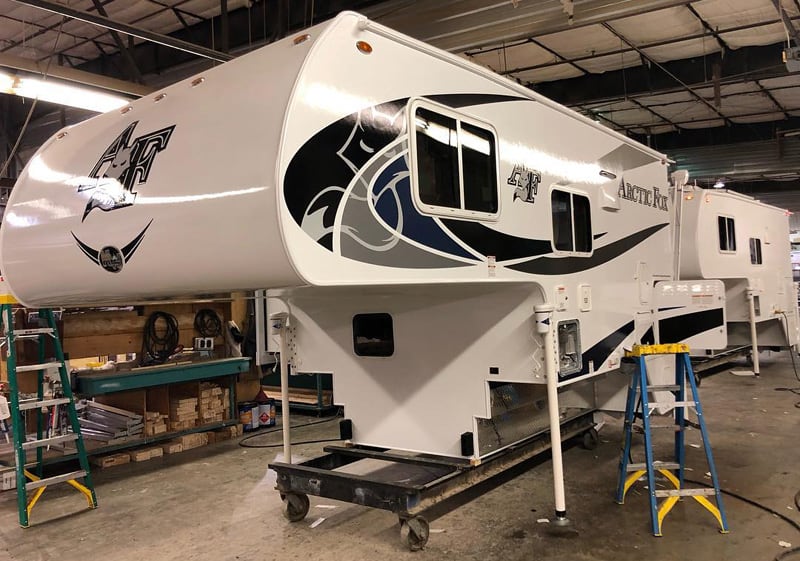 That's a good problem to have. What are the challenges to expanding your truck camper production?
We are committed to building in La Grande, Oregon, but there is very little unemployment here. We are fishing in a limited pool.
In the last few months, we sent out fliers and advertised on the radio to every surrounding community talking about the employment opportunities at Northwood. That campaign has worked and we have seen an increase in hiring over last four months.
We're also finding opportunities to improve production efficiencies including high-quality outsourcing. Our selected vendors understand our strict quality requirements and we monitor their work with the utmost attention.
Truck camper manufacturing is unique because of a camper's size. More employees don't necessarily mean more efficiency. Due to space constraints, three people in an eleven-foot camper may not be as efficient as two. We can fit many more team members on a travel trailer or fifth wheel allowing those units to be produced faster.
Another challenge is that every model of truck camper requires unique cabinetry sizes to maximize storage. For example, the cabinetry in the short or long bed Arctic Fox 811 is smaller than the cabinetry in the long bed only Arctic Fox 990. Even though the floor plan is essentially identical between these two models, everything is custom built to fit either the 811 or the 990.
There are more opportunities in travel trailers and fifth wheels to use the same-size cabinetry across several floorplans, which we do where possible. The larger size of a travel trailer or fifth wheel allows us to do that. That enables us to build and install travel trailer and fifth wheel cabinetry with much more efficiency.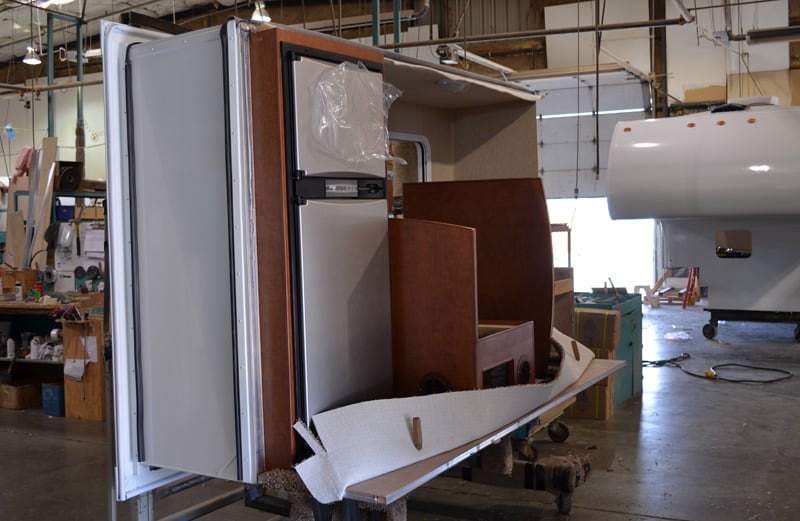 The one advantage we have over smaller manufacturers is that we have eleven stations on our truck camper line. By having more stations, our team members can specialize in a couple different things. For example, they can be experts in side wall construction and molding.
Smaller manufacturers might only have five or six stations on their production lines. That means their team needs to specialize in many more things. We can train folks to specialize in less tasks, and build at a higher quality standard.
The way the plant is set up, we can concentrate employee training and they can contribute almost immediately. A worker can be precise on what they're working on because they are doing the same thing six or seven times a day. We're manufacturing about 20 campers a week, on average.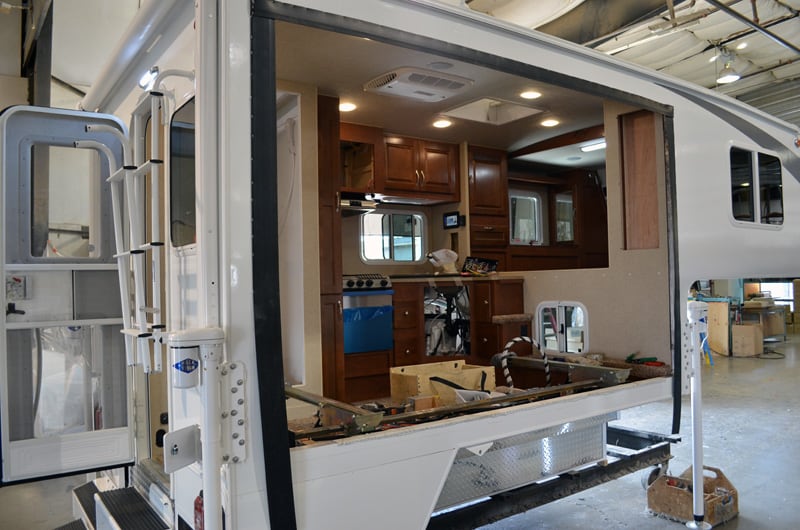 That's really interesting. We have been to the Northwood truck camper plant many times and never considered the training and quality advantage of more stations. Getting back to the 15,000th unit, does it have a unique serial number?
Yes, it does. It has the serial number 15000. Every unit off the truck camper line is serial numbered in sequential order. So, the 15,000th unit is serial number 15000.
Every camper we build is special in that it is built Absolute Northwood tough.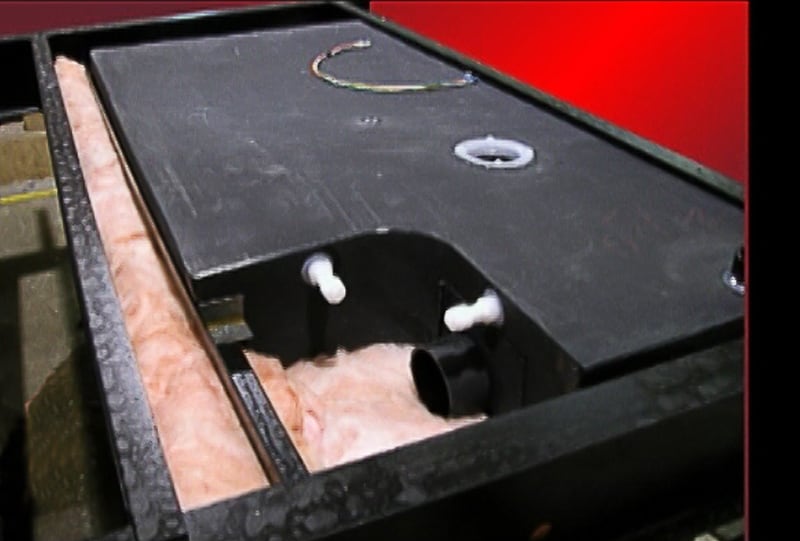 What does Absolute Northwood mean?