Northwood Manufacturing celebrates its 15,000th truck camper and announces a list of 2019 updates for Arctic Fox and Wolf Creek.  One of these features is both an industry first, and a sign of the times.

Go back in time about ten years and cars still had single and multi-disc CD players.  Starting around 2008, car companies started to integrate auxiliary input or 30-pin dock connectors for iPods.
A few years later the flood gates opened and you couldn't find a car company that wasn't heavily promoting their compatibility with iPods, then iPhones. Today, cars aren't viable unless they have hands-free and voice-activated smartphone technology.
The same trend is starting to take hold in the truck camper marketplace.  Ten years ago we were happy to find two 12-volt outlets in a truck camper.  Today, we want to see those same two 12-volt outlets, and then multiple USB outlets throughout the unit for our smartphones and tablets.  I may be typing these words on a laptop, but chances are you're reading them on a phone or tablet.
For 2019, Northwood Manufacturing is adding features that take our tech addictions even further.  Not only are they adding USB outlets on both sides of Arctic Fox and Wolf Creek cabovers, but they're also installing an industry first; WIFI extenders.
Northwood also has a number of other non-tech updates that improve the overall functionality and aesthetics of their campers.  Get ready for larger refrigerators, more counter space, new interiors, new graphics, and a larger solar option.
The bigger news out of Northwood Manufacturing is a major milestone; the production of their 15,000th truck camper.  That's quite an impressive number for a company that's been building truck campers for 20-years.
For the story behind the 15,000th unit and the 2019 changes to the Arctic Fox and Wolf Creek lines, we talked to Donald Cochran, Northwood's Chief Sales Officer.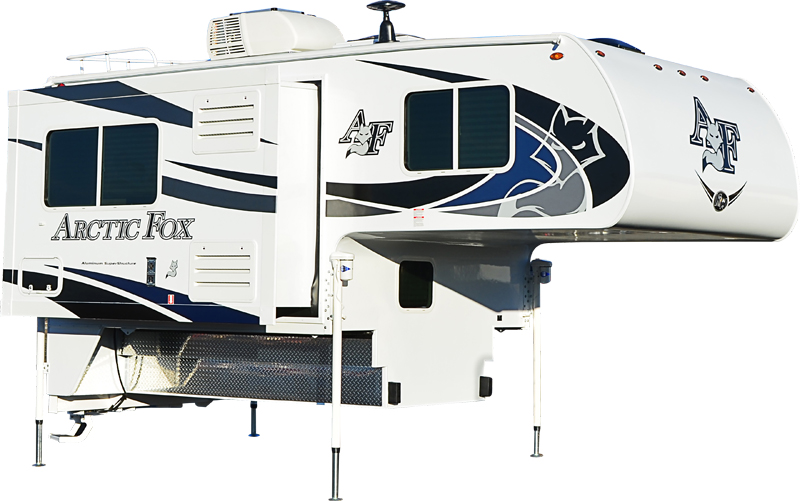 Above: A 2019 Arctic Fox 811, all images courtesy of Northwood Manufacturing
Northwood Manufacturing is celebrating 15,000 truck campers. Before we talk about that, when did the first truck camper roll off the Northwood line?
Ron Nash, the Founder of Northwood Manufacturing, started the company in 1993 with travel trailers. The first Arctic Fox truck campers followed in 1998.
From the beginning, Ron Nash recognized the opportunity for a well-built, full-wall slide truck camper. In the late 1990s, slide-outs were just starting to come to the forefront in the truck camper marketplace. Our very first truck camper had a full-wall slide.
That first unit was very similar to our current best seller, the Arctic Fox 990. The layout was nearly identical with a 10-foot floor and a full-wall slide. Over 20-years, we made countless improvements to evolve that floor plan into the modern camper it is today.
It's interesting to look back at some of the more significant iterations the Arctic Fox 990 has been through. We built a dry bath model for a few years. We added a second slide to create the now-discontinued Arctic Fox 996. Those versions did well, but consumer demand for the single-slide wet bath 990 is always the sales leader.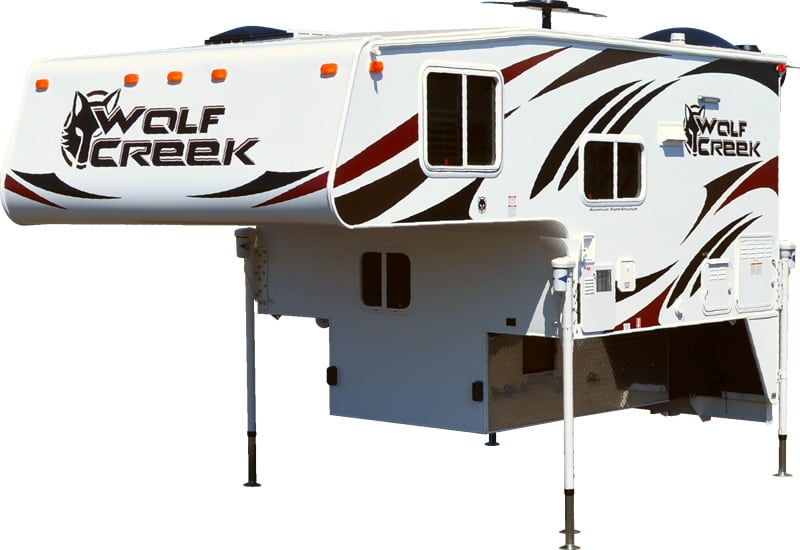 When was the Wolf Creek line added to the mix?
Wolf Creek truck campers started in 2010. Given the consistently strong demand for the Arctic Fox slide-out campers, there has always been ever-increasing consumer and dealer pressure to produce a non-slide truck camper line that was built to Northwood's exacting quality standards. We responded with Wolf Creek.  The response since has been phenomenal.