Jack: There is no limitation for jack design or camper weight.  It is a simple installation and an easy concept for people to grasp.  WobbL-Stopprs work.
TCM: How do you install the WobbL-Stoppr?
Jack: The mounting point on the front of the camper is going to attach to the front of the camper with screws.  It's going to be a very small permanent attachment on the front of the camper in two locations.
Here is the install process step-by-step: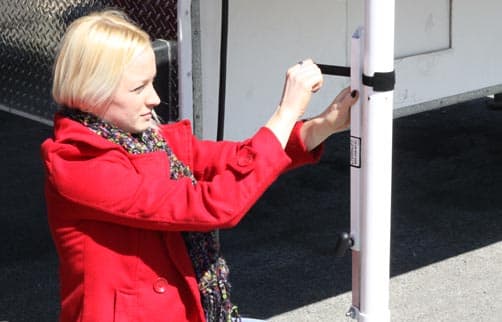 Step One: Unfasten the the WobbL-Stoppr from the jack leg.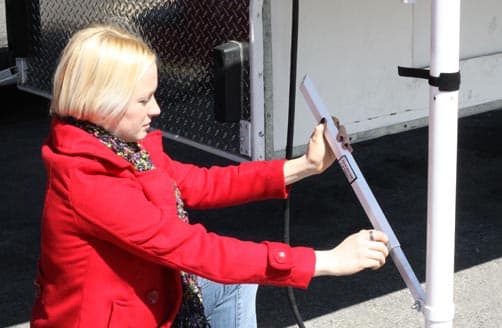 Step Two: Engage the arm by removing it from the jack leg toward the camper frame.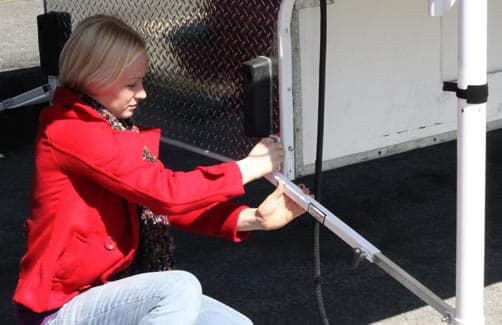 Step Three: Secure the arm with a pin to the bracket that is attached to the frame.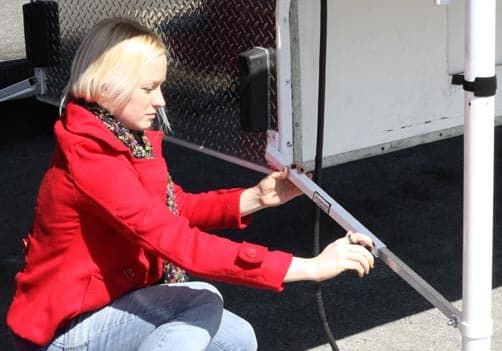 Step Four: Adjust the tension between the jack leg and the frame with the knob to prevent sway and tipping.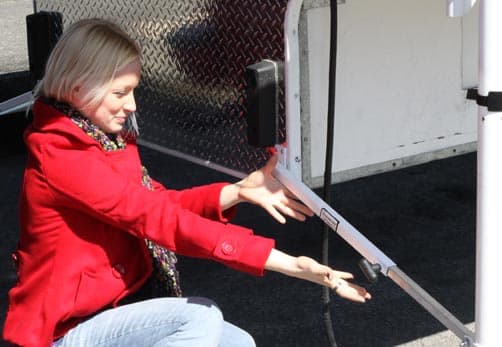 Step Five: Yay, you are done!
TCM: Do you supply sealant for the screws with the kit?