We won't add things that don't have value.  If a feature or product makes a camper easier to use, adds more storage, and/or keeps the cost down without sacrificing quality we'll add it.

TCM: Will there be more new camper announcements from Adventurer in 2011?
Burk: The 86FB.  It's a non-slide 8' 6" camper.  We're getting photography together for Truck Camper Magazine. Some units have been shipped and are available at dealerships now.
TCM: What is the MSRP for the 980RDS?
Burk: $25,550 with standard options and no freight.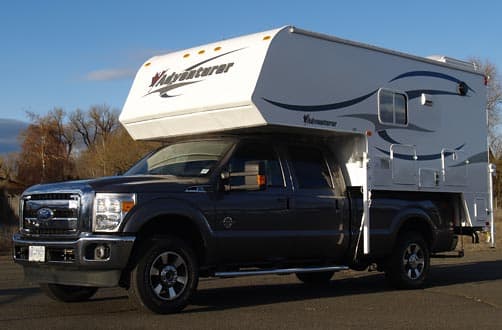 TCM: Is the 980RDS at Adventurer dealers now?
Burk: Yes.  The 980RDS will also be at most of the RV shows our dealers are attending this season.
TCM: How are things going at Adventurer?  Are you hiring?
Burk: Yes, we are hiring.  We're super busy with the Eagle Cap line.
TCM: Is the Eagle Cap production line coming together?
Burk: We're still in the process of putting together the production line on the east side of our building.  It's a dedicated Eagle Cap line.
TCM: When do you expect to begin Eagle Cap production?
Burk: We will begin production in mid to late February depending on when we get the necessary vendor parts.  We anticipate campers coming off the line in mid to late March.
TCM: Are you still thinking that these Eagle Cap campers will be like the ones that came off the line in LaGrande, Oregon?
Burk: Yes.  These campers will have the same look, feel, and features that Eagle Cap Campers customers want.  We're very excited!  We can build Eagle Cap campers with the same level of quality or better than the old facility.  We will make improvements in manufacturing efficiency, just as we have with the Adventurer line.

TCM: Thanks Burk.  Let us know when those first Eagle Cap campers roll off the line.

Burk: You'll be the first to know.