Stablecamper launches their first product; an innovative aircraft-grade aluminum camper stabilizer.  A second truck camper product is already in the works.

It's amazing how few products and accessories speak directly to the truck camper marketplace.  Walking through a RV store, there are entire departments, aisles, and end caps devoted to the needs of fifth-wheel, travel trailer, and motorhome owners – but products specifically for truck campers?  Not so much.
By conservative estimates, there are over 100,000 active truck camper owners in the United States and Canada.  That's a considerable market size.  So why aren't there more truck camper products and accessories?
Meet husband and wife team Jared and Candice Sund.  Jared is a life-long machinist with a broad background in mechanical engineering, mechanical design, computer science, and software development.  Candice is a civil engineer with extensive experience as a project manager for major commercial projects.
Although Jared and Candice were both highly successful in their demanding careers, deep down they always wanted to do their own thing.  Add the fact that the Sunds also happen to be extremely passionate truck camper owners and you begin to see how this story is about to get very interesting.
What follows is the remarkable account of how Jared and Candice came to start Stablecamper; an all-new truck camper products and accessories company.  Stablecamper's first product is a unique and patented approach to stabilizing an unloaded truck camper.  Their second product is already in development and several more are in the works.
From our initial conversations, there can be no doubt that Jared and Candice are on a mission to bring more innovative truck camper products and accessories to the truck camper marketplace.  To find out more about their new company, we talked to Jared and Candice Sund.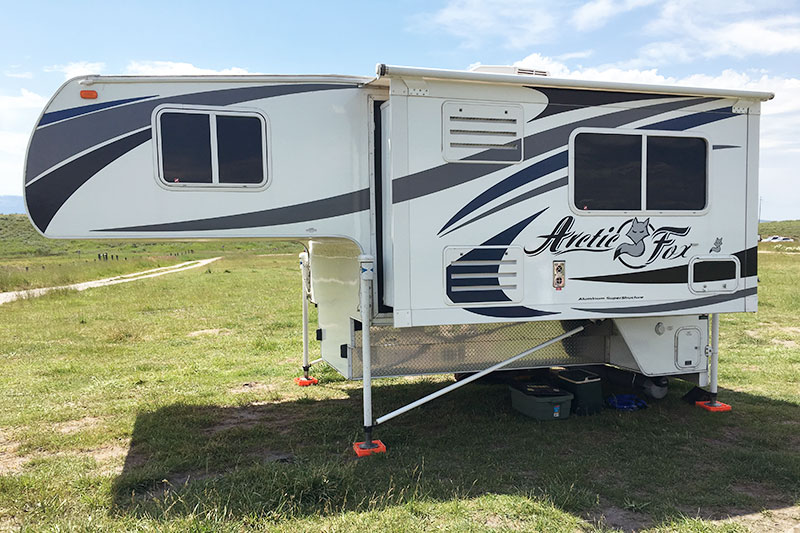 Above and below: The Stablecamper camper stabilizer system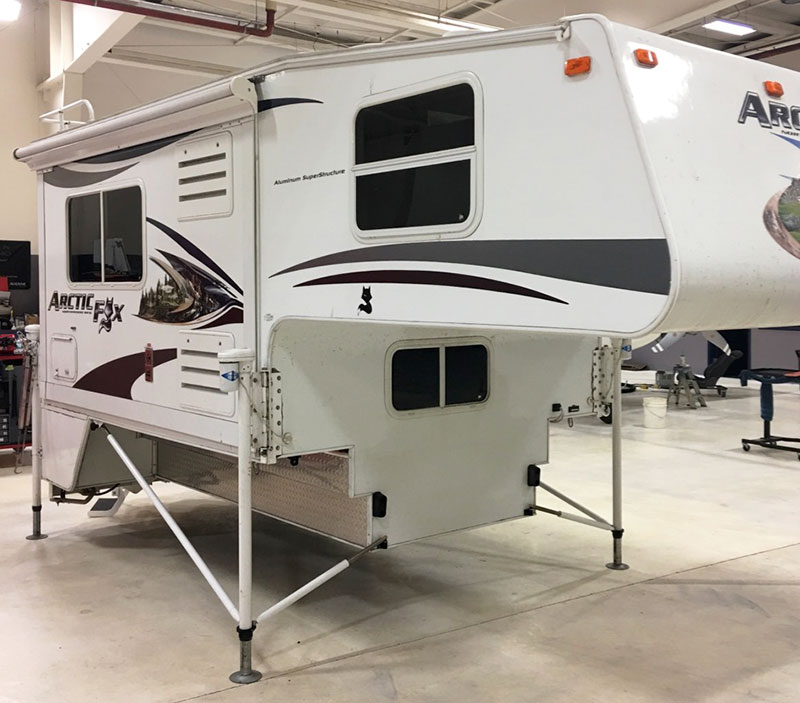 TCM: Before we talk about Stablecamper and your first product, tell us about your professional backgrounds.
Candice: I'm a civil engineer. I worked in construction as a project engineer for general contractors. I was also the project engineer for a commercial building in downtown Portland.
In both capacities I made sure everything was built on time, on budget, and to specification. If there was an issue, I would work with our architect and fellow engineers to find a solution.
I have used my engineering experience and skills extensively for Stablecamper. I also work on product design, sourcing, marketing, construction, and website design. There are many hats that are worn in a small business.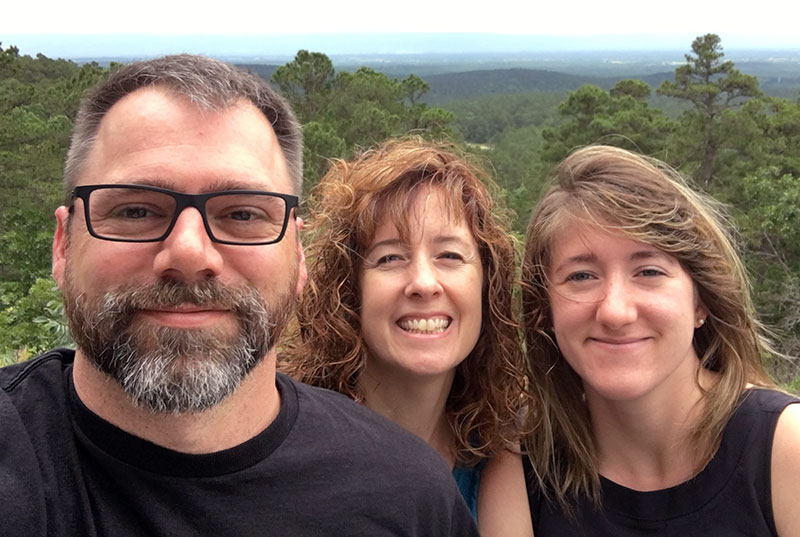 Above: Candice And Jared Sund, Owners of Stablecamper, with their daughter, Taylor
Jared: My father, who is also part of Stablecamper, always had a machine shop. I grew up learning machining and later went to school for computer science.
I have extensive experience in mechanical design product development in a variety of industries. In addition to my product development experience, I also have an extensive background in software development.
I was a Director of Product Development at a large software company and ran the Product Data Management group. As a Director, I was exposed to hundreds of products in development by small startups to big multinational corporations. An important part of my job was to learn about their production challenges and present them with solutions.