TCM celebrates 15 years of publishing with an epic infographic revealing the story of this electron-fueled truck camper project, by the numbers.  The data is real, and not always what we expected.  Get ready to scroll.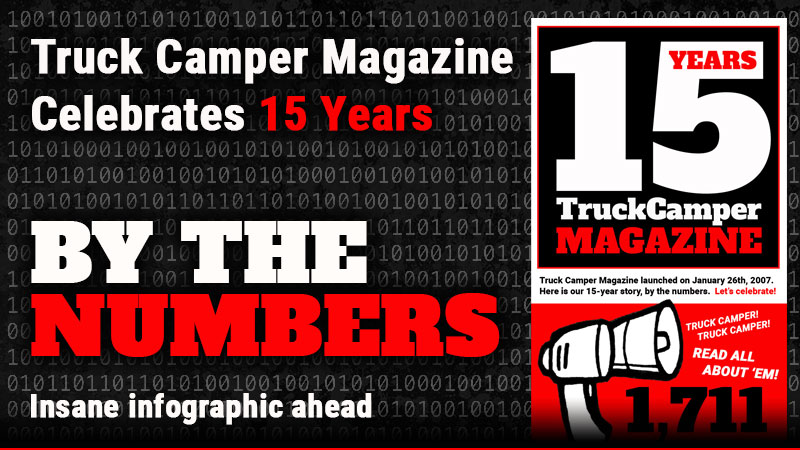 For the past few months, we've been struggling with how to publicly celebrate the 15th anniversary of Truck Camper Magazine.  When I started to write the story of the past five years, too many things were dark and depressing; namely our 2018 car accident, our cat, Harley passing, the pandemic, and our scaled-back truck camping (compared to pre-pandemic plans) ever since.  Who wants to read that?  I didn't, and I was supposed to write it.
After banging my head against my desk for the better part of a morning, I discovered a company that had done an infographic to celebrate its 10th anniversary.  "Now that's a neat idea," I thought.  I honestly didn't know if I could pull off an infographic, but that's part of the agonizing fun of being a driven creative person.  Angela might have other things to say about that.
First, Angela and I thought up what data points would be compelling and did the required research and addition to compile the numbers.  Next, came my trusty sketch pad and a pen to draw the necessary clip art.  My drawing skills are a bit rusty, but I think it worked out okay for this purpose.  Finally, I opened Photoshop and got to work – for an entire day!
About the numbers; except where asterisked, they're dead nuts accurate.  We didn't shy from data points that surprised us, or maybe weren't quite as impressive as we presumed.  Other numbers are so huge that some people might think they're made up.  Has Truck Camper Magazine really had 24,953,804 million visitors in Google Analytics since 2007?  Yes, indeed.
Thank you to everyone who made our 15th anniversary possible.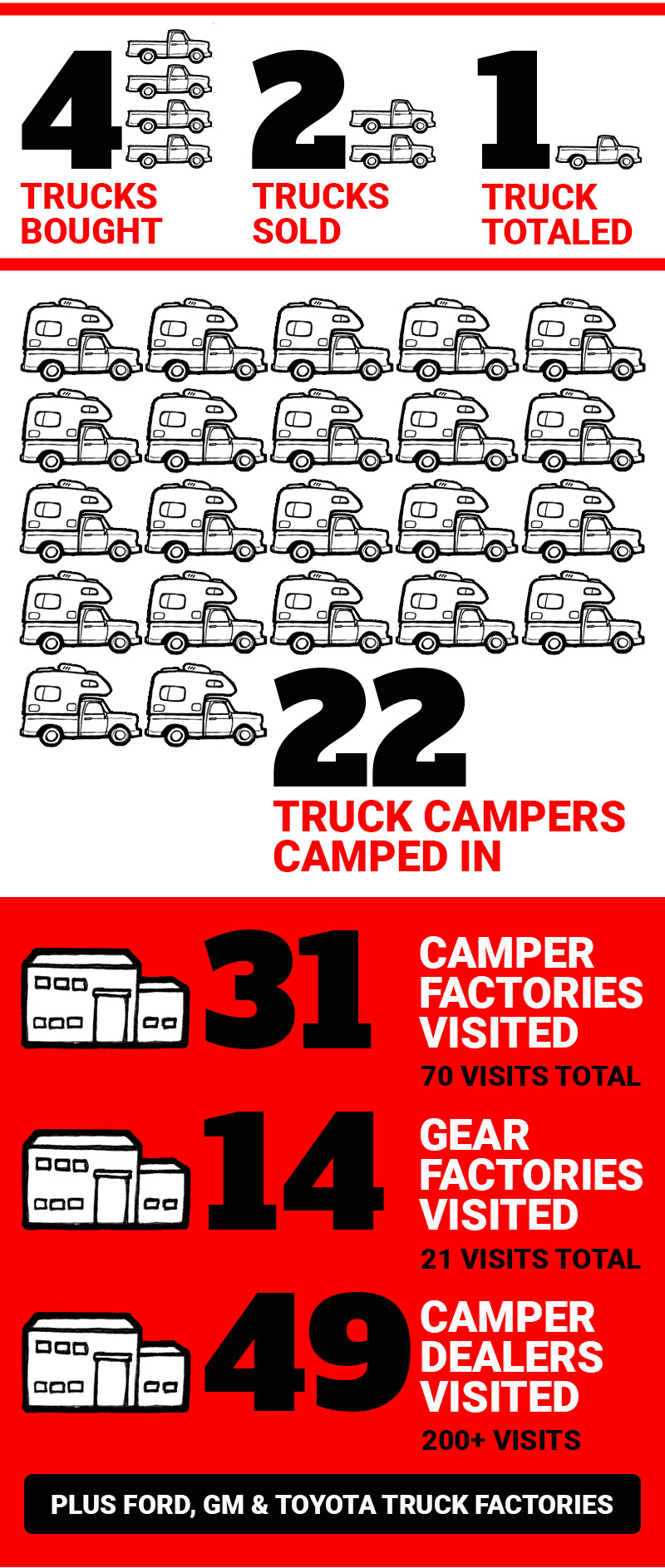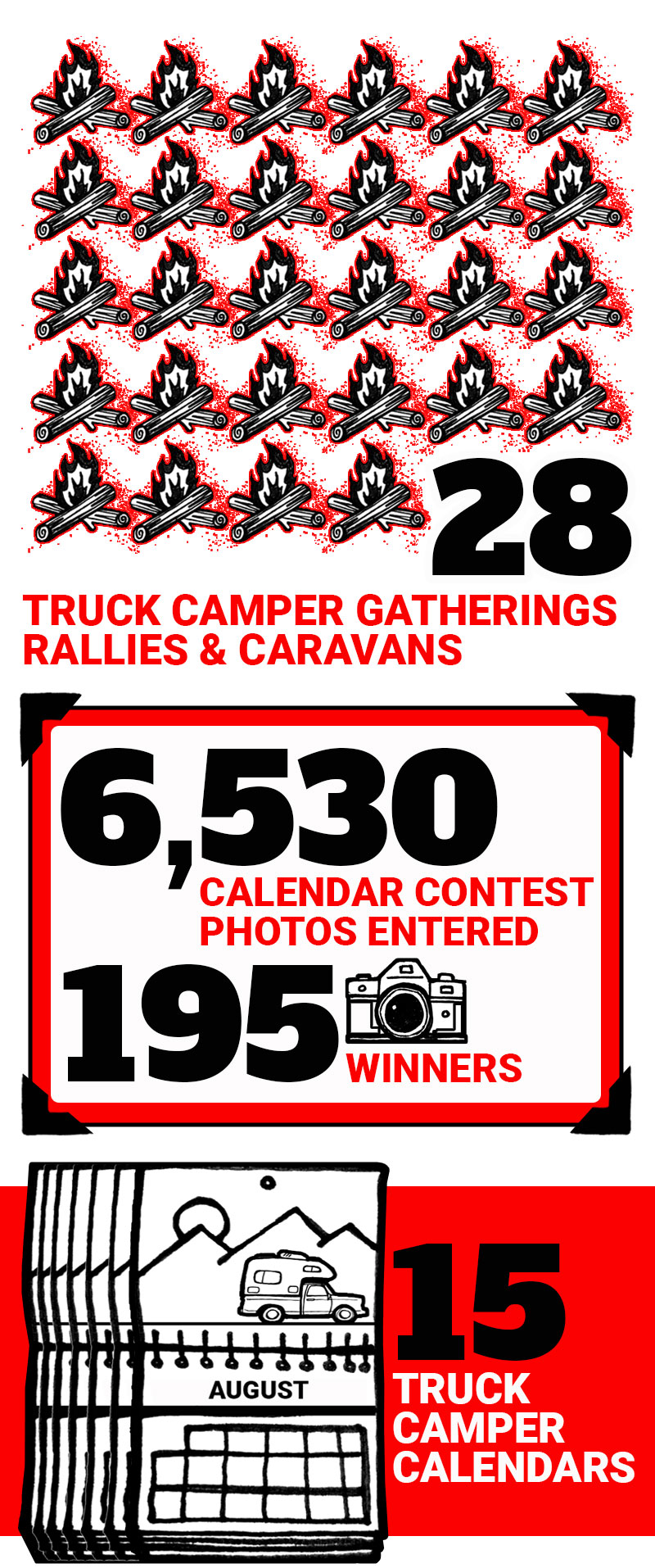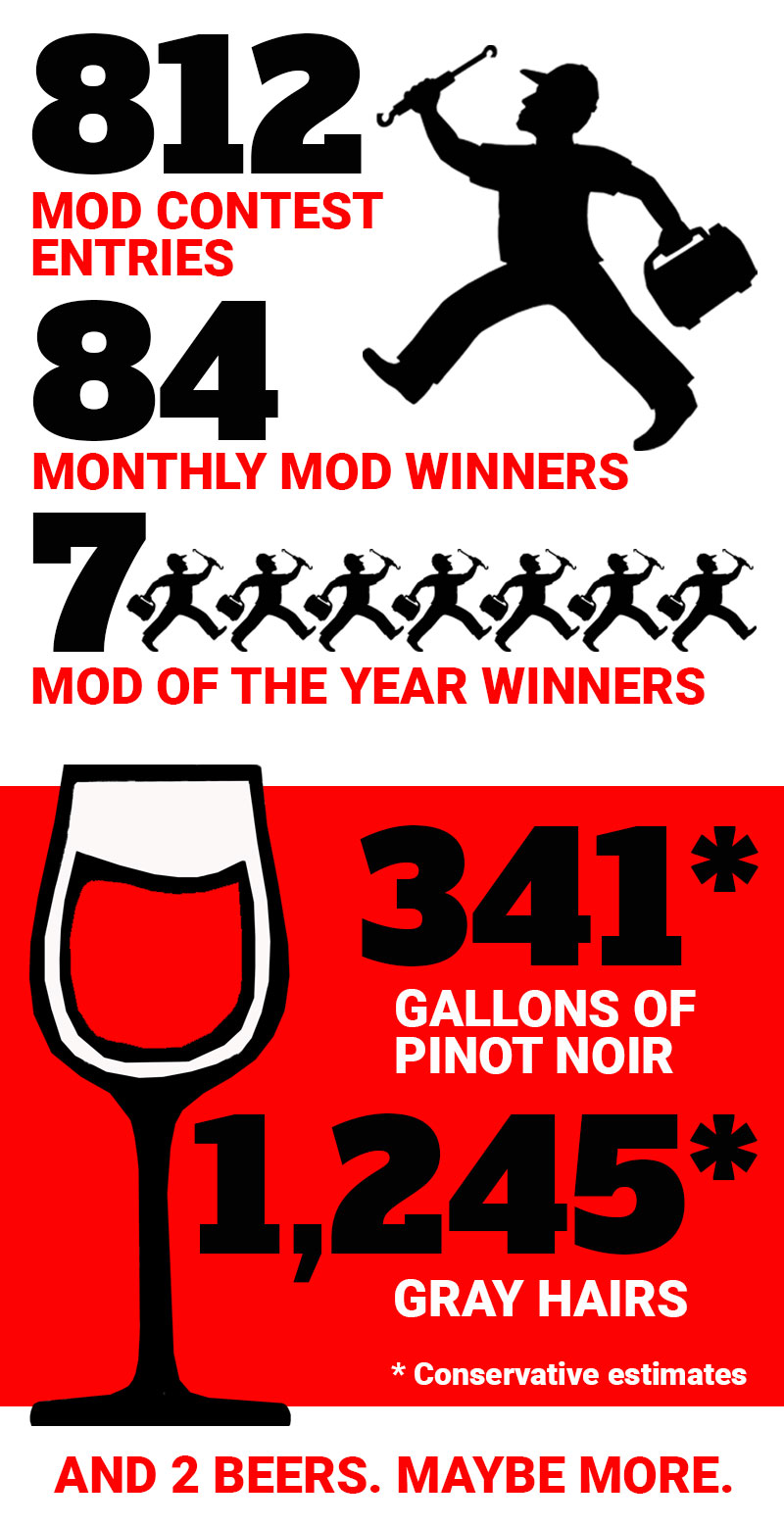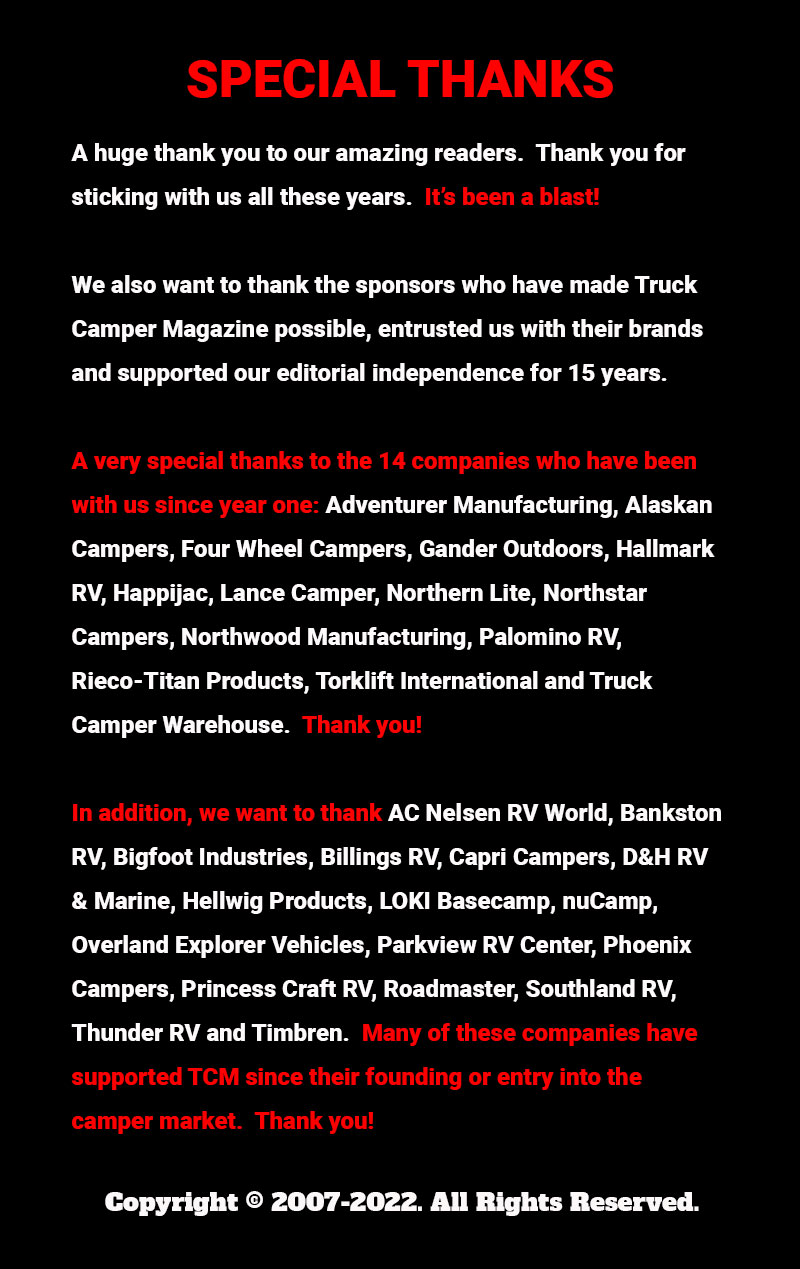 More: The Never Before Told Story

For the unbelievable account of how Truck Camper Magazine started, and the almost unthinkable challenges we encountered along the way, check out, "Truck Camper Magazine: The Never Before Told Story".  Buckle up, and hang on.