TCM: Why was 5160 steel selected for the Hellwig Tacoma Spring Pack?
Melanie: We use heat treated 5160 alloy steel for all of our Hellwig springs.  It can be quenched and tempered for high tensile strength and good durability.  We have found it to be the most effective steel available for spring manufacturing.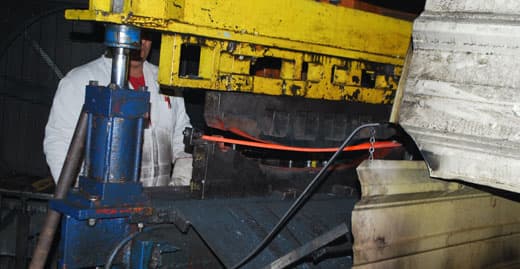 Above: Heat treated 5160 alloy steel is used for all Hellwig springs
TCM: How did you go about calculating the correct thickness, camber, and span for the Hellwig Tacoma Spring Pack?
Melanie: We use many variables including leaf thickness, length and camber to provide the desired spring rate.    We also perform calculations to make sure that spring stresses are held within the material specifications.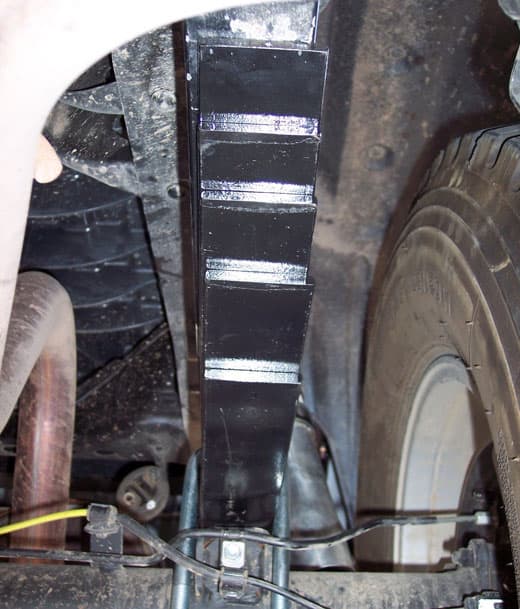 Above: This shows the additional five leaves and their different lengths installed under the two remaining factory leaves.
TCM: Tell us about the design and purpose of the multi-leaf second stage.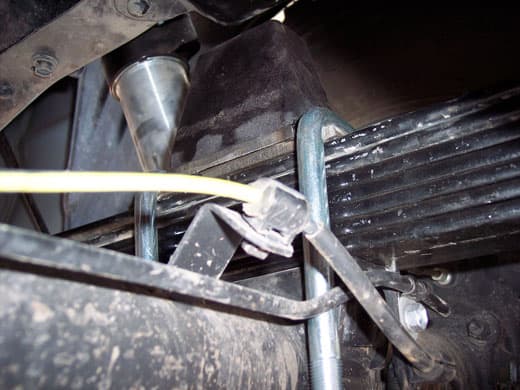 Above: This shows the additional five leaves added in place of the large factory overload.  Each of these leaves are 8mm thick.  The photograph also shows the new 9/16" U-bolts included in the kit.  The kit retains the factory bump stop.
Melanie: We needed more spring rate and didn't want to get it from a thick leaf.  A thick leaf would not allow the spring to be as progressive and would make for an overall rougher riding vehicle.
Having five smaller multi-leaves allows for a progressive spring rate.  We leave a little space in between the ends of each spring.  When the vehicle gets loaded, that space disappears engaging the multi-leaf second stage which provides a better ride while also reducing deflection under load.  When the vehicle gets unloaded, the multi-leaf second stage is not engaged allowing for a smoother ride.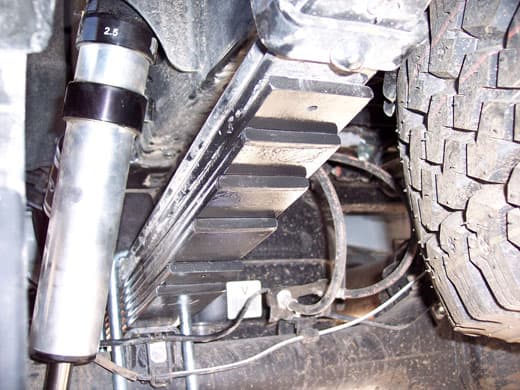 Above: Six leaves, Tacoma Helper Spring Pack installed
TCM: How do you ensure uniformity from spring pack to spring pack?
Melanie: The shape and camber of every spring is checked by hand and, if needed, corrected with a machine.  As part of our quality control, every spring is matched against a perfect example of that spring.  We have very specific specifications that we need to see for each spring.
TCM: Is the powder coating just for aesthetics and corrosion protection?
Melanie: Yes, powder coating is primarily for corrosion resistance.  It's a more durable way to paint our products.  Preventing corrosion also increases the durability of the spring.