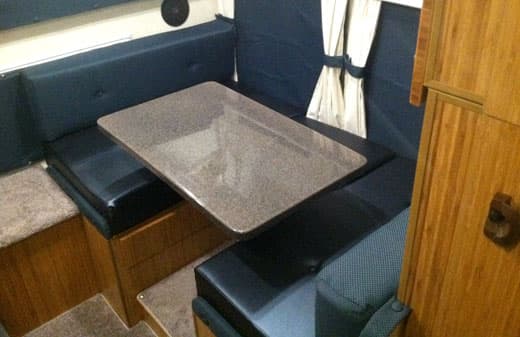 That experience led them to further explore the use of fiberglass for interior counter and table tops.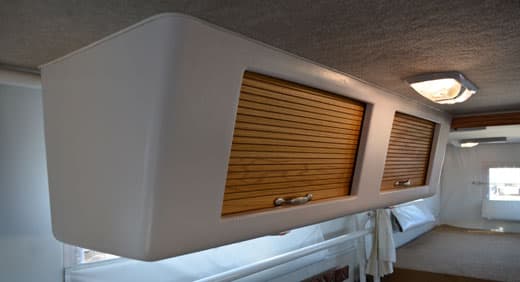 Then they added molded polycarbonate upper cabinetry reducing the weight on their roofs.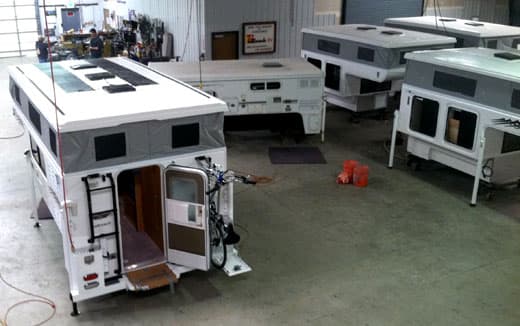 Next they switched to a one-piece carbon fiber reinforced roof.
Above: Hallmark has upfitted their campers with the latest overland gear and solar technology.
Piece by piece, material by material, Hallmark transformed their product.  But during this time, one thing did not change; Hallmark truck campers remained 100% wood framed.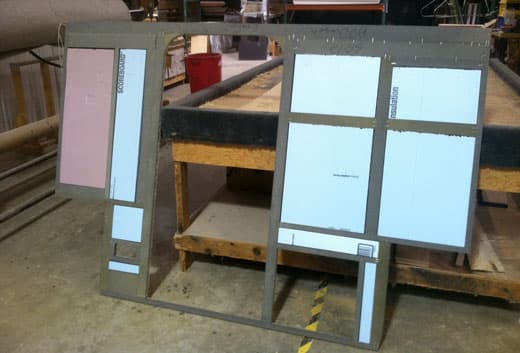 Above: A Coosa composite Hallmark frame.
That didn't change until last year when Hallmark announced the availability of wood frames, aluminum frames, and Coosa composite frames (pictured above).  When you order a Hallmark, you now choose what material it's framed with.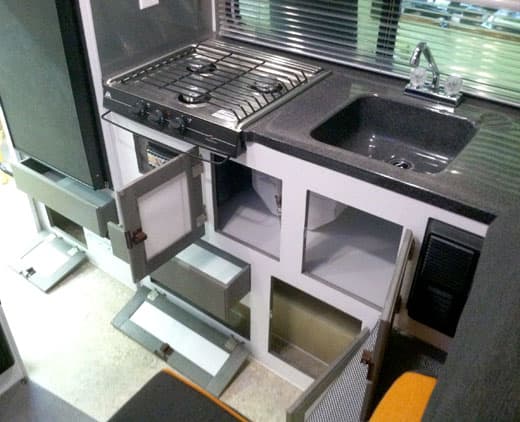 Above: A 100% composite Hallmark interior.  No wood here.
Each of these changes in and of themselves are not as exciting or headline grabbing as a totally new truck camper.  Like we said, they're evolutionary.  It's only when you put a 2003 Hallmark next to a 2013 Hallmark that these evolutions add up to something more than the sum of their parts.
For more information on Hallmark campers, visit their website at www.hallmarkrv.com.