In the early 2000s, we built the Super Duty version that we have in Arizona right now.  The simulator for the Super Duty trucks is steel.  We have another simulator in Dearborn.
TCM: Why not use a Ford Truck Camper for your tests?  For example, the Ford 11S slide-out model?
Scott: We used to do the tests using actual slide-in campers, but we were destroying the campers because of how much testing we were doing.  So, we built the simulators to mimic the inertia properties and mass of the truck campers.  Now, using the test simulators, we aren't tearing apart campers.  Every year we have used the simulators test the new trucks.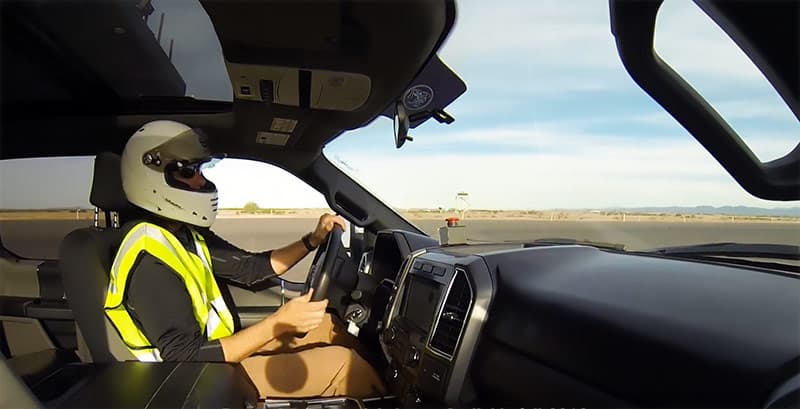 TCM: Who drove the actual course?
Scott: Truck and SUV Developmental Engineer, Jason Wroblewski, drove for this test and video.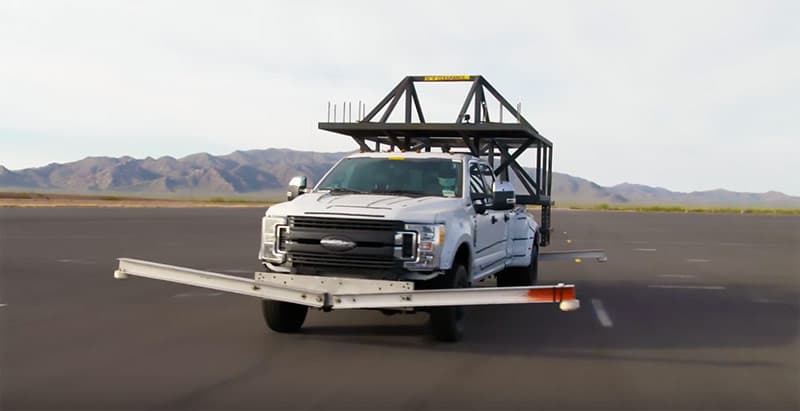 TCM: When will the payload capacity of the 2017 Ford Super Duty be announced?
Scott: We do not have a specific date at this time.
TCM: Has Ford released the bed and cab dimensions for the new Super Duty?  Rail height?  Cab height?  Any special angles or curves in the bed?  This information is extremely important to customers and manufacturers.
Scott: The interior bed dimensions did not change.  The long bed trucks have the same width and length.  The other information will be available soon.
TCM: For readers who are chomping at the bit to buy a 2017 Ford Super Duty, when will they be available at Ford dealerships?
Scott: The 2017 Super Duty will be available later this year.
We will follow up with Ford Motor Company when the GVWR, payload information, and other final details are announced for the 2017 Ford Super Duty series.
In the meantime, additional 2017 Ford Super Duty information is available on the Ford website: https://www.ford.com/trucks/superduty/2017/#