TCM: From your description, the simulator wasn't 7,500 pounds in the video.
Scott: It was not at 7,500 pounds during the video.  We were testing a crew cab model, so the simulator in the test was 5,000 pounds.  The regular cab models have the most payload.
TCM: How did you load and attach the slide-in simulator to the truck?
Scott: We used an overhead crane to load the simulator into the truck.  Once loaded, we bolted it to the bed of the truck using bed bolts.
TCM: Where is the center of gravity on the truck with the loaded simulator?
Scott: For the test, the center of gravity was between 42 and 43 inches high from the ground.
When I'm running center of gravity testing, I'll first test the vehicle on its own, and then a combination of the vehicle and the simulator.  We also have a simulator on a test rig in Dearborn.  I can remove the truck from the camper to get the camper's center of gravity, but I don't have that information in front of me.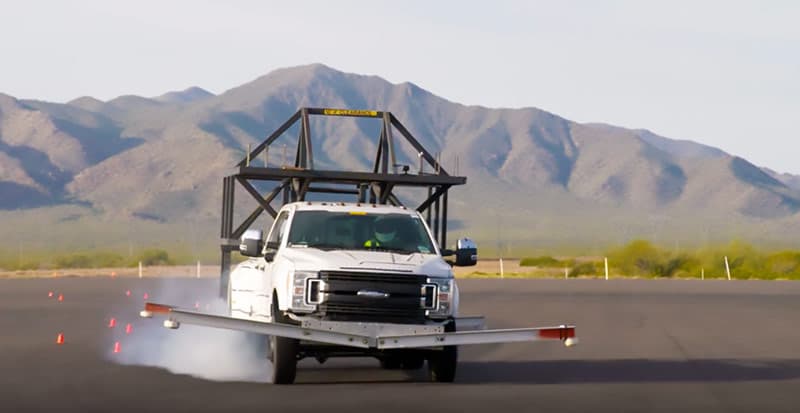 TCM: What is Roll Stability Control?
This question was answered by Ford's Roll Stability Control team:
Roll Stability Control (RSC) is an active safety system for passenger vehicles. It uses a roll rate sensor together with the information from the conventional electronic stability control hardware to detect a vehicle's roll condition associated with a potential rollover and uses the correct brake control and engine torque reduction in response to the detected roll condition in order to mitigate a rollover.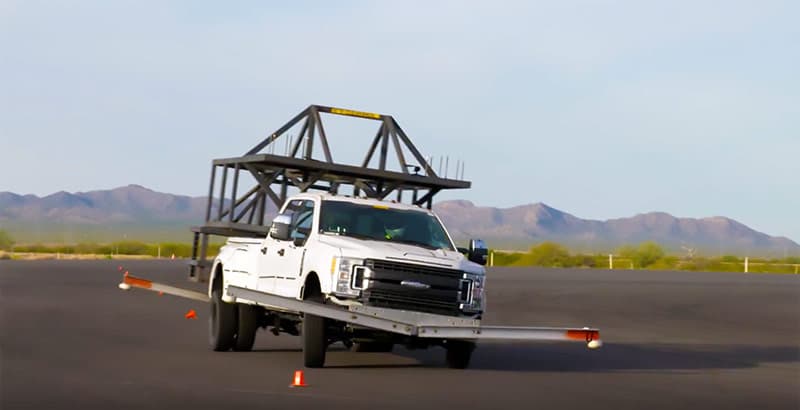 TCM: Is Roll Stability Control standard in all Super Duty trucks, or an option?
Scott: Roll Stability Control is standard on the 2017 Ford Super Duty trucks.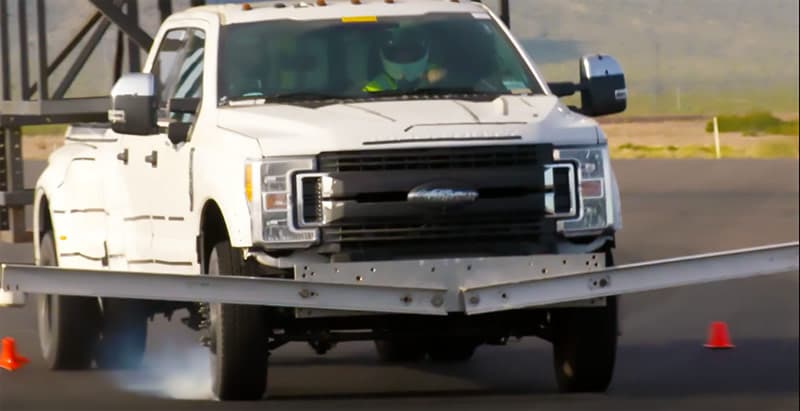 TCM: What data was collected during the test?
Scott: We conducted emergency lane changes and made sure the truck was controllable.  We also take the truck to the point where it's no longer controlled to make sure it gives you fair warning prior stability control coming on, and wheel lift.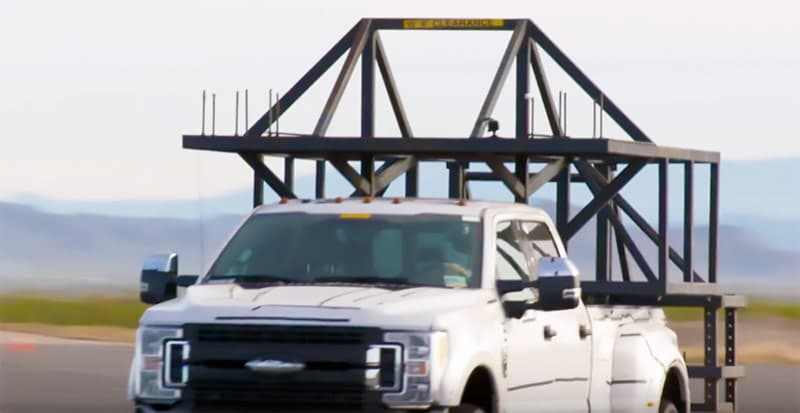 TCM: Has Ford Motor Company conducted slide-in camper tests in the past?
Scott: I was personally involved in building a slide-in simulator for the F150 and F250 light duty trucks in 1993.  That simulator was built out of aluminum.