Lance truck campers go 100-percent Truma for 2023 with the Truma Combi eco plus, VarioHeat, AquaGo and all-new Aventa eco air conditioner. Here's a rundown of what Lance models get which Truma products, why they were selected, and the advancements they bring.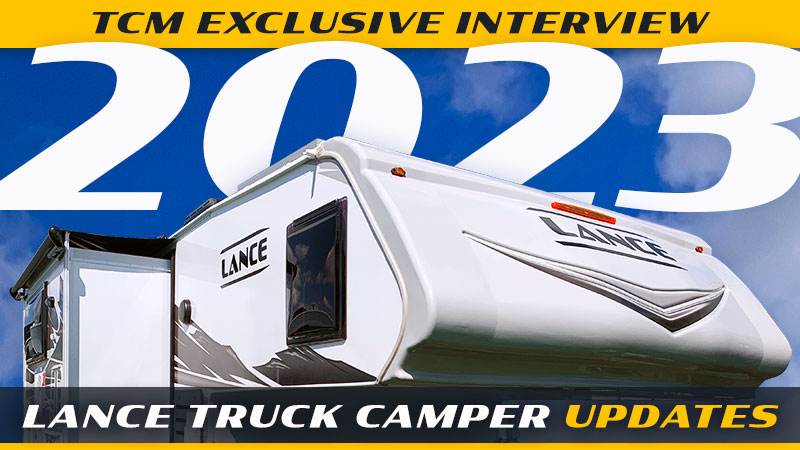 One of the most amazing things about truck campers from ten, twenty, and even thirty years ago is how the water heater and furnace units are often identical to what's commonly used today. The model numbers may have changed, but the brand, design, form, and function of these units are essentially the same.
This isn't inherently bad. Our 2004 Alpenlite 1100 has had the same furnace for all of its eighteen-plus years. I can't say the same for the refrigerator (RIP 2019) or water heater (RIP 2014), but the furnace design has been one heck of a reliable unit. It may sound like a F/A-18 taking off from an aircraft carrier when it starts, but it still works! "What?" I said it still works! "Huh?" Oh, never mind.
A lot of those older RV components are time-tested and true. That's why the RV industry keeps using them decade after decade. Why change what's working?
Starting about ten years ago, German manufacturer, Truma, started to make waves in the established RV water heater and furnace marketplace. In sharp contrast to the aforementioned units, Truma's products were modern, offered notable gains in efficiency, saved interior space, and presented features never before seen in the RV water heater and furnace segment. They were also several times more expensive, a tough sell to an industry happily going with the old reliables.
In a truck camper, any advance in propane and/or electric use efficiency, overall space savings, and appliance features can have an outsized impact on performance in the field. For these reasons and others, Truma's advancements finally caught the attention of the truck camper marketplace and made inroads.
One of the most significant Truma inroads led to Lance Camper's headquarters in Lancaster, California. Lance has been working with Truma for the better part of five years and integrating Truma products in their travel trailers (large RVs that owners drag behind their vehicles) for four of those years. Lance even went all-in with a Truma Combi eco plus on their all-new Lance 960. In retrospect, the Lance 960 was a bat signal; future Lance Campers would go all Truma.
Well, the future is now. For 2023, Lance Campers has announced that all Lance Campers (starting at the end of November) will be 100-percent Truma; water heater, furnace and an all-new Truma Aventa eco air conditioner. To find out more, we contacted Randy Hunter, Product Development Manager for Lance Campers.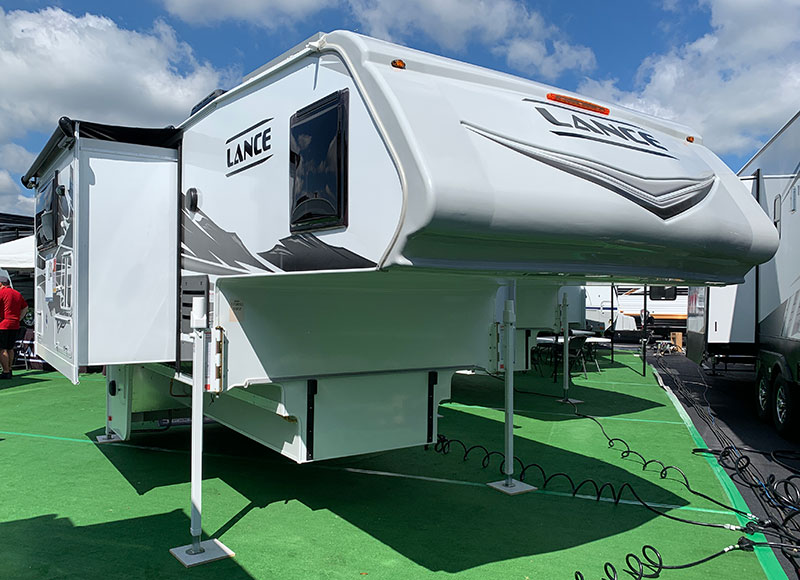 Above: A 2023 Lance Camper at the Hershey RV Show
For 2023, Lance is upgrading to Truma for water heaters and furnaces across the truck camper line. Which Lance truck camper models are getting which Truma products for 2023?
The 2023 Lance 650, 825 and 960 truck campers are getting the Truma Combi eco plus. The Combi eco plus is Truma's combination propane and/or 110-volt electric furnace and water heater.
The 2023 Lance 865, 850, 855S, 975, 1062 and 1172 are getting the Truma VarioHeat comfort furnace and the Truma AquaGo comfort plus water heater.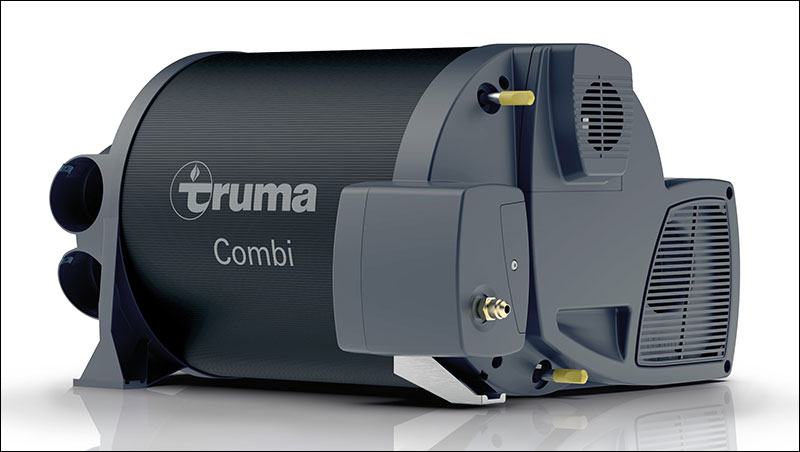 Why is Lance installing different Truma products in different 2023 Lance truck camper models?
The design of each camper and the available space dictated which Truma products we could install in which models. For example, the Lance 650, 825, and 960 were able to fit the Truma Combi eco plus. The Truma Combi eco plus also worked well for those units as they are smaller and more space and weight constrained.
In contrast, the Lance 1062 double-slide with its slide-out galley and dinette required a separate Truma furnace and water heater to accommodate the available locations and the necessary plumbing and wiring. The same is true for both the 975 and 1172. With all of the 2023 Lance truck campers, design dictated the solutions.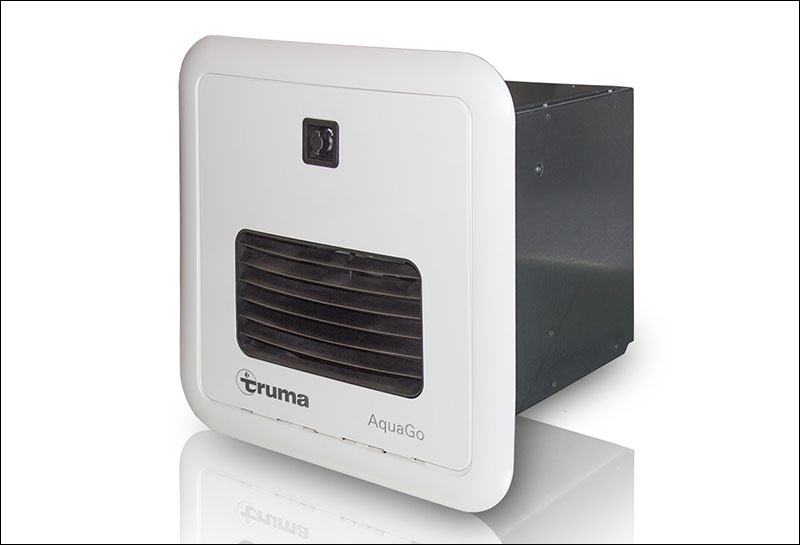 Did you need to make any plumbing and/or wiring changes for the Truma furnace and hot water components?
Yes. There have been significant plumbing, electrical, and ducting changes for the Truma units. The Truma AquaGo comfort plus is plumbed quite differently than a Dometic or Suburban water heater. Thankfully, the Truma VarioHeat furnace is more plug-and-play.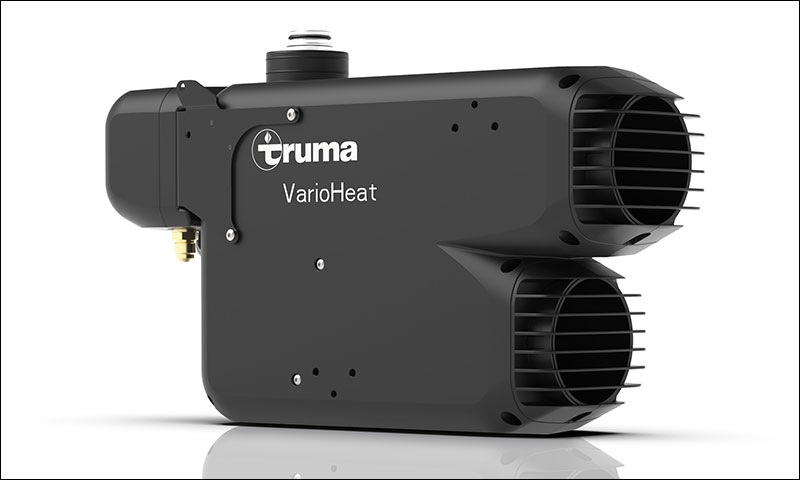 We first tested the Truma VarioHeat when we installed that product on the Lance 1172 the Mortons took to Alaska. Thanks in part to their successful test, and four years of experience with Truma in Lance travel trailers, we are 100% confident in the Truma products.
That six-month adventure was quite the test. What are the advantages of the Truma water heaters and furnace systems that convinced Lance Campers to upgrade?
The efficiency, features, and quality of the Truma product convinced us. Truma units are vastly more efficient with propane and electricity than their Dometic and Suburban counterparts. The water heaters offer near-instantaneous hot water. And the quality is in another league; again far superior to Dometic and Suburban offerings.
In comparison to the Dometic furnace we were using, the Truma VarioHeat is whisper quiet. You don't get the jet engine starting sound the older style of furnace wakes you up with. The Combi eco plus is also remarkably quiet. I often can't hear it operating. You just feel warm air from the vents.
That would be an improvement. Tell us about the different modes offered by the Truma Combi eco plus.
There are six operating modes on the Truma Combi eco plus. When you're off-grid, the Truma Combi eco plus works in gas-only LP mode. When you're plugged into 110-volt power, you can switch the unit to electric-only in one of two modes; EL1 (850-watts), and EL2 (1700-watts).
Finally, you have Mix modes that combine gas and electric; Mix 1 (10,400 BTU) and Mix 2 (13,300 BTU). Mix mode accelerates the operation of the product for even faster heat and hot water delivery. In all modes, the performance is fantastic.
What kind of routine maintenance do the Truma Combi eco plus, VarioHeat, and AquaGo comfort plus need?
That's the best part. These units are essentially maintenance-free. We have had zero issues from the Truma Combi eco plus in our travel trailers for the past four years. They're more expensive up front, but they're worth it.
Are all Truma water heaters winterized the same way as a traditional RV water heater; bypass and drain?
The Truma Combi eco plus and AquaGo water heaters winterize the same basic way all RV water heaters do. There's a bypass valve to avoid antifreeze from getting into the unit, and a drain to empty the water tank. The upside is that the units don't need a six-gallon water capacity and are faster and easier to drain.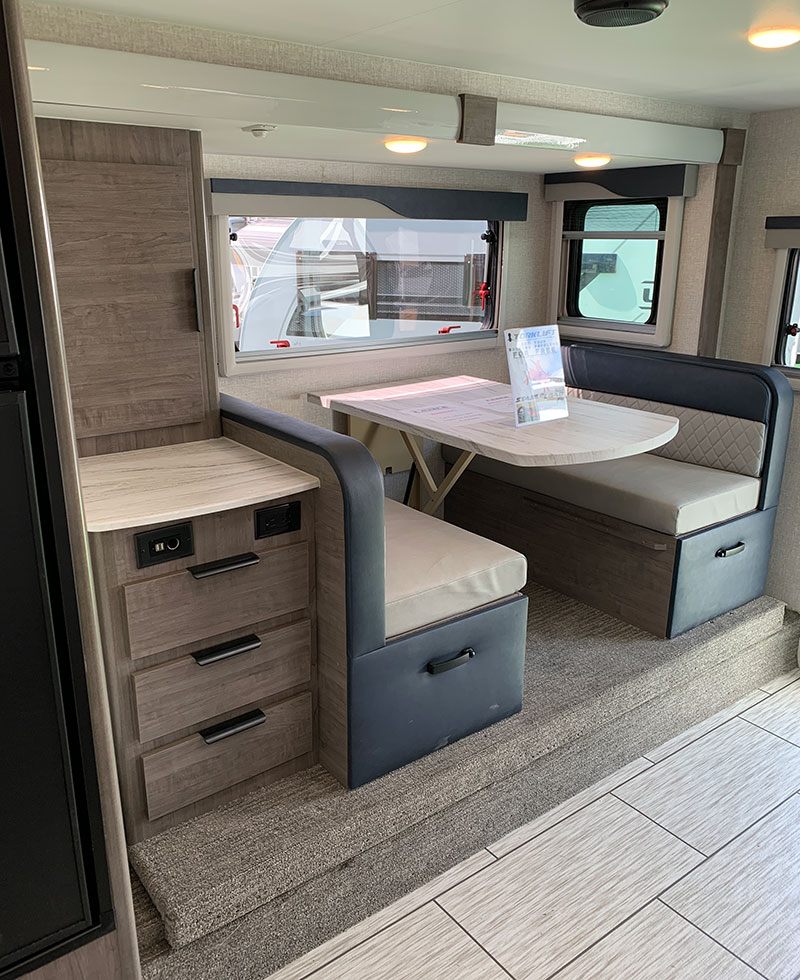 Other than the improvements to efficiency, and the built-in ability to run on-shore power for heat and hot water, were there any other factors that convinced Lance Camper to make the switch?
Yes. We gained space and storage in the smaller Lance Campers with the Truma Combi eco plus. That resulted in either larger storage compartments or additional storage compartments where the previous furnace was located. The split systems also gained space, but it's more incremental from the smaller diameter ducting. Overall we didn't gain a lot of space but, in a truck camper, every inch counts.
The combined and separate Truma components also weigh less than the components they replaced. Obviously, saving a little space and weight in a truck camper is a win.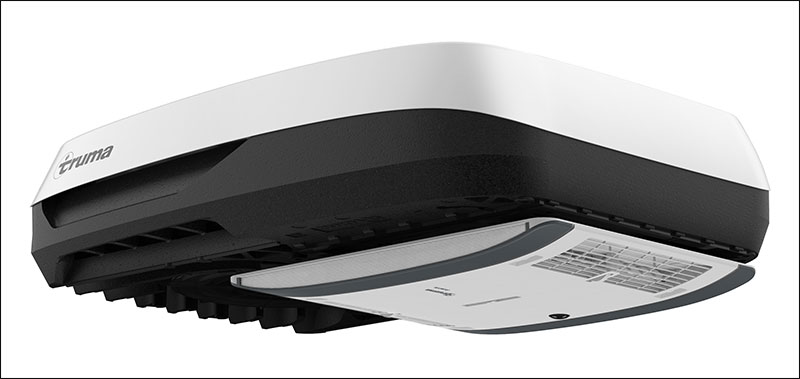 Let's talk about the new Truma air conditioner. How did Lance Campers go about selecting and testing this new design?
We have been working closely with Truma for a number of years. A couple of years ago, Truma was here at the factory and asked us what wanted in our next appliance upgrade. We asked for a complete package that would make our units 100-percent Truma.
At the time, their new air conditioner was still in development. When they told us about the new model, we said, "Please let us be one of the first OEMs to test and install it." We didn't have too much input on the design, but they did get us an early sample to test and install. What immediately impressed us was how quiet the compressor was. You don't even hear it running most of the time. And like all Truma products, it's impressively efficient.
Is every 2023 Lance truck camper getting the Truma Aventa eco?
Yes, the Truma Aventa eco is standard on every 2023 Lance truck camper.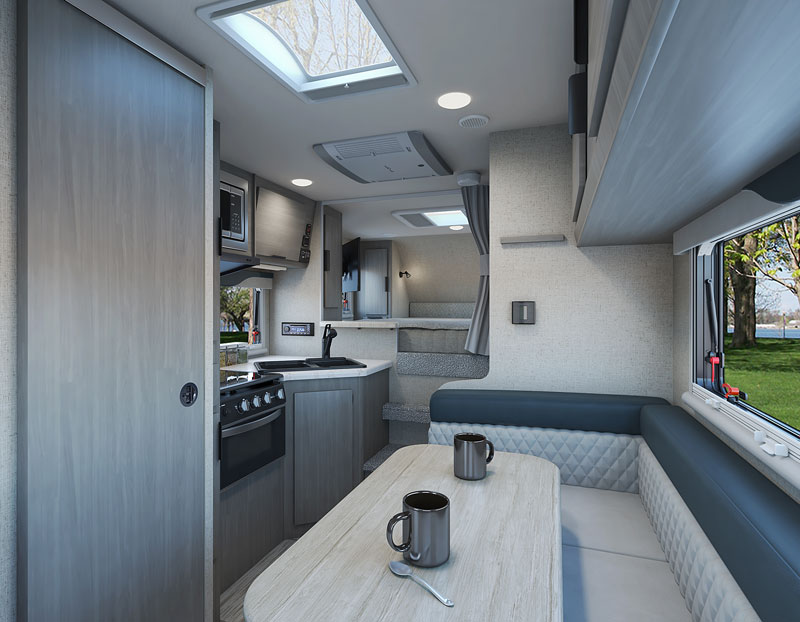 Above: The Truma Aventa in a 2023 Lance 850
Is the Truma Aventa eco a drop-in replacement for the outgoing Coleman Mach, or did you need to make design and/or wiring changes?
The new unit required a few electrical changes. It has a slightly larger footprint, and a lower exterior and interior shroud profile. The larger footprint required some minimal adjustments to vent locations and skylights.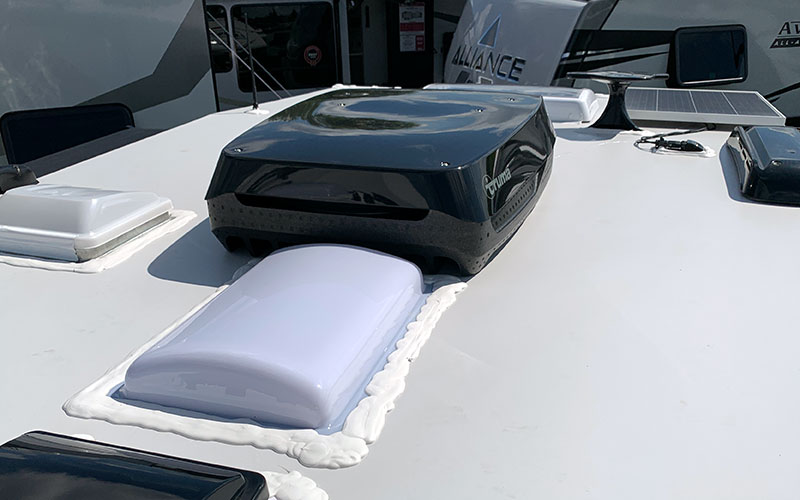 How much lower is the exterior profile?
It's a full four inches shorter than the outgoing Coleman air conditioner. That means a lower overall rig height for low bridges and trees. On the inside, the lower profile shroud means more interior clearance for taller truck camper owners.
The Truma promotional materials boast that the Aventa eco is quieter than the competition. In use, is it significantly quieter than the Coleman Mach Lance was installing?
Yes. With the Coleman Mach, I noticed a difference between the traditional and quiet series. They were day and night. The Truma Aventa eco is even quieter than Coleman's quiet series. It's a big improvement.
For testing, we installed a Truma Aventa eco on one of the first 2023 Lance 1875 travel trailers. The Truma techs came here when we did testing. In all modes, there was an improvement in sound. In the Night Mode, it was easily the quietest RV air conditioner we've ever experienced.
Another benefit of the Aventa eco is the near 360-degree distribution of airflow created by the ceiling assembly and shroud. Where the Coleman Mach series only blew air out the front and back, the Aventa eco distributes the air evenly in all directions.
Tell us about Dehumidification Mode. That's a feature we haven't seen on a rooftop air conditioner.
Under normal operation, the Aventa eco removes humidity. The Dehumidification Mode operates to remove humidity and diverts the condensation through the exterior ceiling shroud. It works in a similar manner to a home dehumidifier.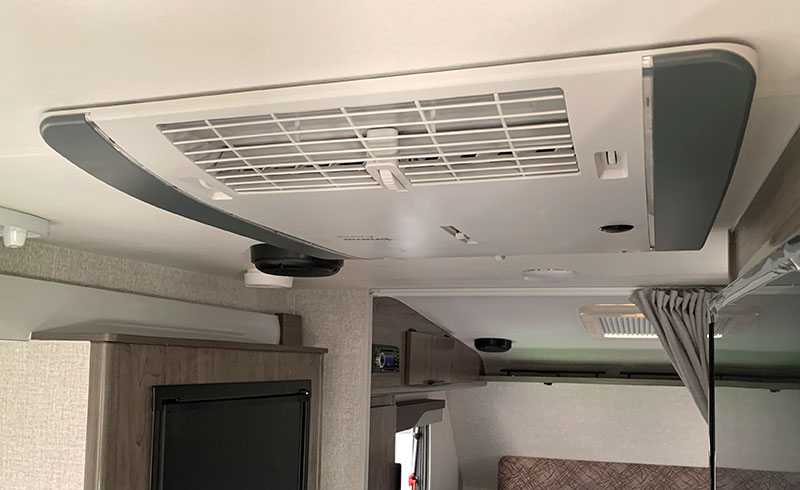 One of the major selling points of the Coleman Mach was its lower power draw and ability to run on a 2,000-watt portable generator. Can the Aventa eco run on a 2,000-watt portable generator?
We have performed internal testing with the LP-powered Onan QG 2500 generator (2,500-watts) and the Aventa eco. With the Onan QG 2500, the Aventa eco runs great and operates in all modes without issues.
We have also performed testing with a portable Honda EU2200i generator (2,200-watts) and the Aventa eco. With the EU2200i the Aventa eco runs great and operates in all modes, but requires an in-line soft start current reduction resistor. Specifically, we used a Micro-Air EasyStart soft starter.
We are currently working with Truma and their engineering staff in an effort to address this concern.
What is the amp draw of the Truma Aventa eco?
Amp draw for the Aventa eco product ranges from 9.4-amps to 10.5-amps depending on the operating level.
What kind of routine maintenance does the Truma Aventa eco need?
Like the other Truma products, it's basically maintenance-free. There is a small filter on the interior shroud that needs to be periodically cleaned, much like there is on all rooftop air conditioning units.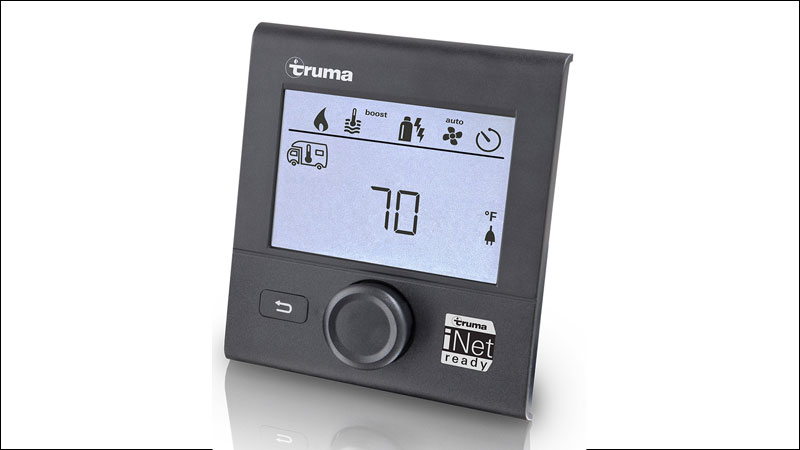 The Truma Aventa eco can be controlled with a Truma remote control or the Truma CP+ control panel. Do all 2023 Lance truck campers come with the Truma remote and control panel?
Yes, all 2023 Lance truck campers get both the Truma CP+ control panel and the remote. The Truma CP+ control panel operates all of the Truma units; the Combi eco plus, VarioHeat, AquaGo and Aventa eco.
It's a completely integrated control panel. You can adjust room temperature, select the energy mode, adjust the desired water temperature, set the clock, set operational start and stop times, set the desired fan speed, and other system settings.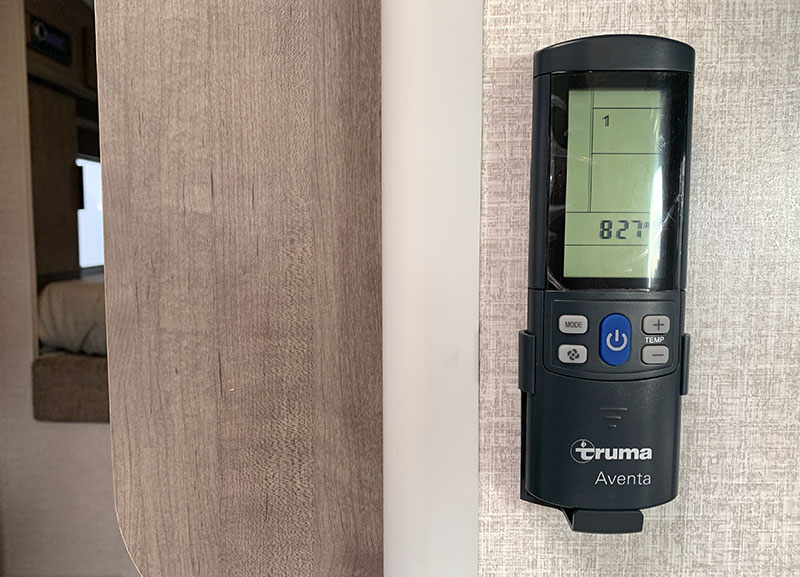 What is the warranty for the Truma appliances?
Truma's warranty is 12 months. That can be extended to 24 months if you send in your product registration. Truma stands behind its products.
If a Truma system owner needs product support or service, where can they go for support?
Our Lance dealer base has been servicing our travel trailers with Truma products for four years and they have been trained on the Truma products. Dealers have received virtual training directly from Truma, and/or in-person training from Truma techs.
Are any of these new Truma appliances able to be retrofitted into an older Lance Camper? For example, a 2018 Lance 1172?
Older units cannot be upgraded to the Truma Combi eco, but they should be able to install the separate Truma VarioHeat and AquaGo comfort plus units. That's a relatively smooth transition. You may need a small modification like a special cover panel or door to cover the Dometic product exterior access panel.
As a note, the Truma VarioHeat product is not yet available in the aftermarket. The Aventa eco will be available soon.
When will the 2023 Lance Camper Truma changes be effective?
By early December 2022, all Lance Campers coming off our production line should have the Truma products in them exclusively.
Were there any other updates to the 2023 truck camper line outside of the Truma appliance upgrade?
The Truma transition was by far our biggest 2023 news. However, we have also added wireless cell phone chargers to the cabovers and new facia designs on the outside flange of the slide-outs. Back by popular demand, we added the outside bathroom door mirrors on most 2023 Lance Camper models and insulated pads under the cabover beds.
Is there anything else you want fellow truck campers to know about Lance's 2023 line-up, or the Truma product line?
I'm thrilled with how successful the Truma products are in the 2023 lineup and I am excited to get rocking and rolling on some new Lance truck camper models for 2024. I can't reveal anything further yet, but there's more to come next year!
For more information about Lance Camper, visit lancecamper.com.  Click here to request a free 2022 Lance Camper brochure.