Jesse: The MSRP is $39,270. Remember, the 11RL camper is an 11-foot, fully-loaded, luxury truck camper. The only option not included is a generator, or two.
TCM: What is the warranty for the 2019 Rugged Mountain Granite 11RL?
Jesse: The warranty is one year bumper-to-bumper warranty. The roof has a ten year warranty. The appliances have their own warranties.
TCM: When will the 2019 Rugged Mountain Granite 11RL be available?
Jesse: The dealers and consumers can place orders right now. I have Granite 11RL models on our production line right now. You can contact us and order one today.
TCM: Is there anything about the 2019 Rugged Mountain Granite 11RL that you would like to add?
Jesse: The Granite 11RL really is a beautiful camper. It will set us apart from any other manufacturer out there. There's nothing else like it on the market.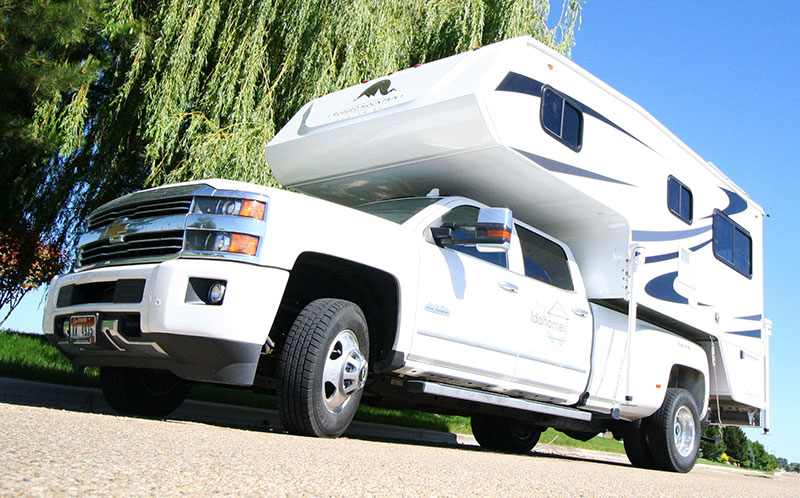 TCM: Any other news to share from Rugged Mountain RV?
Jesse: We hired a new Rugged Mountain sales rep and product trainer for our dealers. He will be talking about things that set us apart from the rest like how we wrap our roofs and how we bolt our jacks on.
We will also be producing a short bed version of the Granite 11RL. All in all, it will be just as beautiful as the 11RL, in a short bed floor length. We will announce it here in Truck Camper Magazine. Stay tuned!
For more information on Rugged Mountain, visit their website at ruggedmountaincustomrv.com. Click here to get a free Rugged Mountain brochure.