Northern Lite announces Limited Edition versions of their 10-2EX CD Special Edition, 9-6 Special Edition, and 8-11EX Special Edition models.  Northern Lite just kicked fully-featured luxury truck camping up a notch.

Continuously refined since their debut thirteen years ago, Northern Lite Special Editions are well known as aspirational products in the truck camper marketplace; the camper many experienced truck campers want to own.  What's not well known is how the Special Edition models came to be.
In 2005, Northern Lite's management team designed the Special Edition to take their molded fiberglass campers to the next level.  Designed for the then Owner, Mac Donkin, the new model came standard with nearly every possible option Northern Lite offered at the time, and a list of material upgrades.  Demand for such a premium non-slide camper had not been established, so Northern Lite capped the original run to just twenty-five units.
Those first twenty-five Special Editions sold out fast.  To meet incoming orders from dealers and customers, another run of Special Editions was produced and shipped.  Before long, the Special Editions were Northern Lite's number one seller.
Today you would be hard pressed to find anything but Special Edition models at Northern Lite's dealers across the United States and Canada.  Northern Lite is practically a Special Edition company.
So what happens when Northern Lite decides to take their Special Editions to the next level?  The Special Editions already feature some of the top materials and finishes you can find in any RV – truck campers or otherwise.  Without changing the floor plans, what could Northern Lite do to make an even more high-end and luxurious camper?
As it turns out, quite a bit.  To celebrate their 30th anniversary as a manufacturer, Northern Lite has produced their best truck camper yet, the Limited Editions.  If there was something that could be added or upgraded in a Special Edition, you'll find it in the Limited Edition.  And you know what that means…
Introducing the aspirational camper for Northern Lite Special Edition owners.  Sorry folks, you knew it couldn't last.  It might be time to trade up.
To get the details on Northern Lite's new Limited Editions, we talked to Keith Donkin, General Manager of Northern Lite.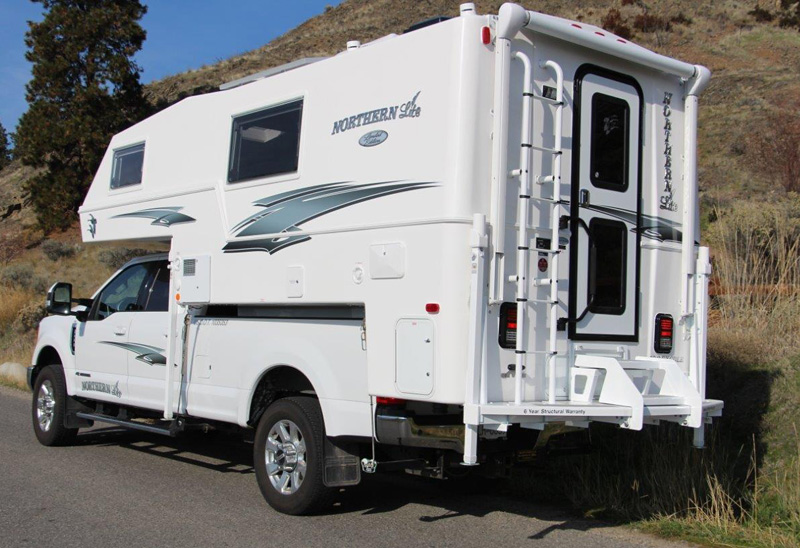 Before we talk about the new Limited Editions, tell us about the Northern Lite anniversary that that these campers are designed to celebrate.
This year is Northern Lite's 30th year in business. We wanted to build something special to celebrate our anniversary. We are only going to build 100 Limited Edition models.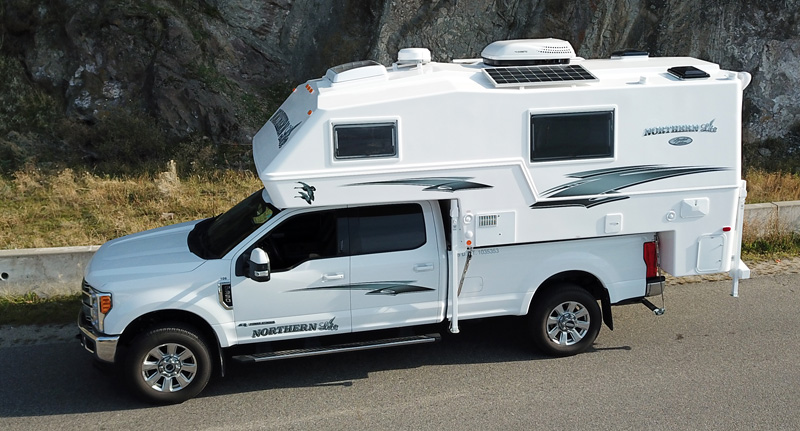 Which Northern Lite models will be available as Limited Editions?
Limited Editions will be available in the 10-2 EX CD Special Edition wet and dry bath, the 8-11 EX Special Edition wet and dry bath, and the 9-6 QC Special Edition. For each model you can also choose between our full booth or U-shape dinette.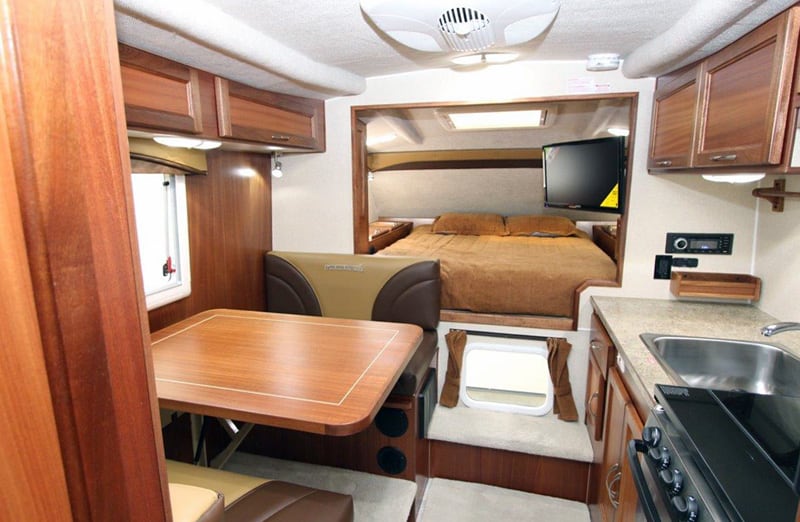 That's ten possible model Limited Edition models and configurations. Will the Limited Editions be dealer stock or special ordered?
Limited Editions can be special ordered, but dealers are placing their orders now for dealer stock. The dealers want to have them for the 2019 RV show season. Most dealers are ordering three at a time because they want one of each model.