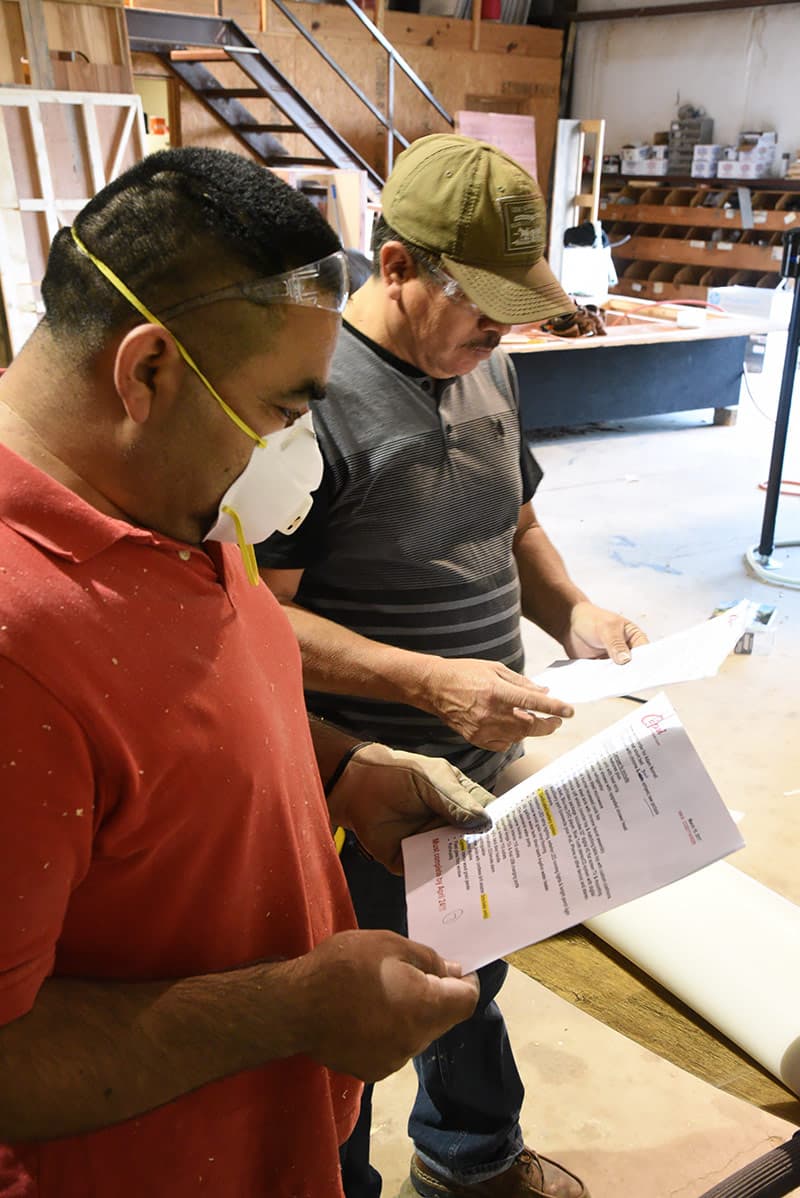 Capri truck campers are sold factory direct.  Before beginning a new Capri, the team reviews the customer order sheet.  Here we see Francisco Alonso and Zenobio Mata reading their next builds.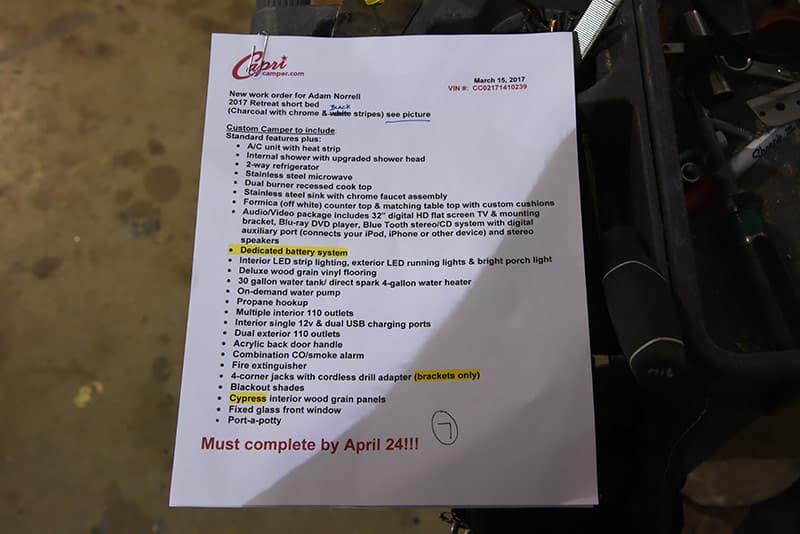 The order sheet details the specific model and options for that camper.  For example, this camper is a Capri Retreat model, with an air conditioner, and Cypress interior wood paneling (just to name a few customer selected options).  Naturally, this is critical information to the build team.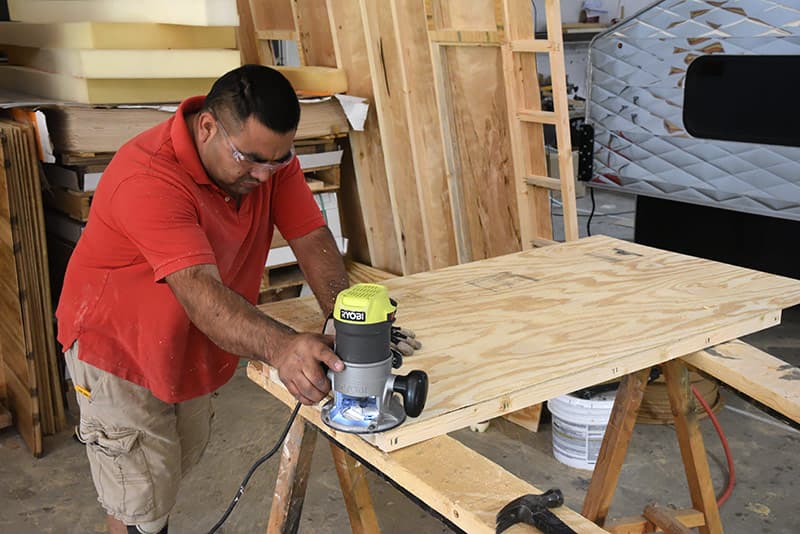 After the framing is completed, the floor is the first part of a Capri Camper that is assembled.  After pulling a prepared floor frame, Francisco adds 5/8-inch plywood and routes it to shape.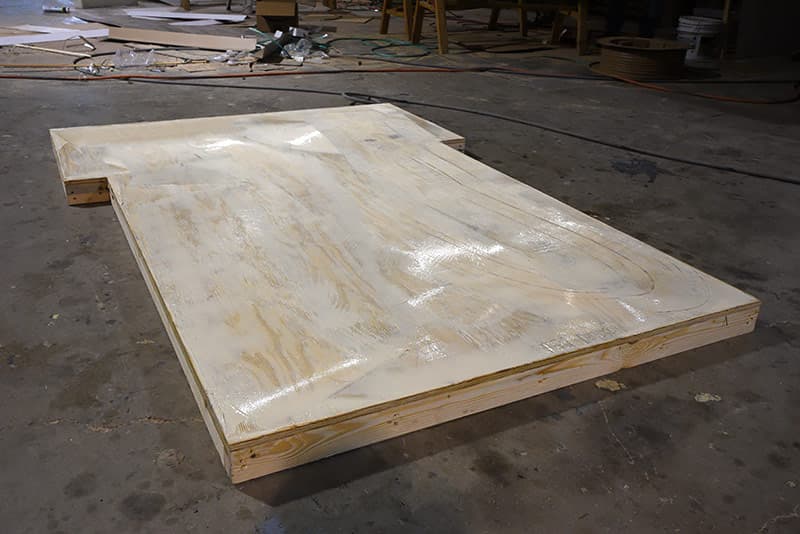 Then a layer of adhesive is added to the floor.  Francisco explained that the adhesive needs to set for about forty-five minutes before the wood grain linoleum flooring can be applied.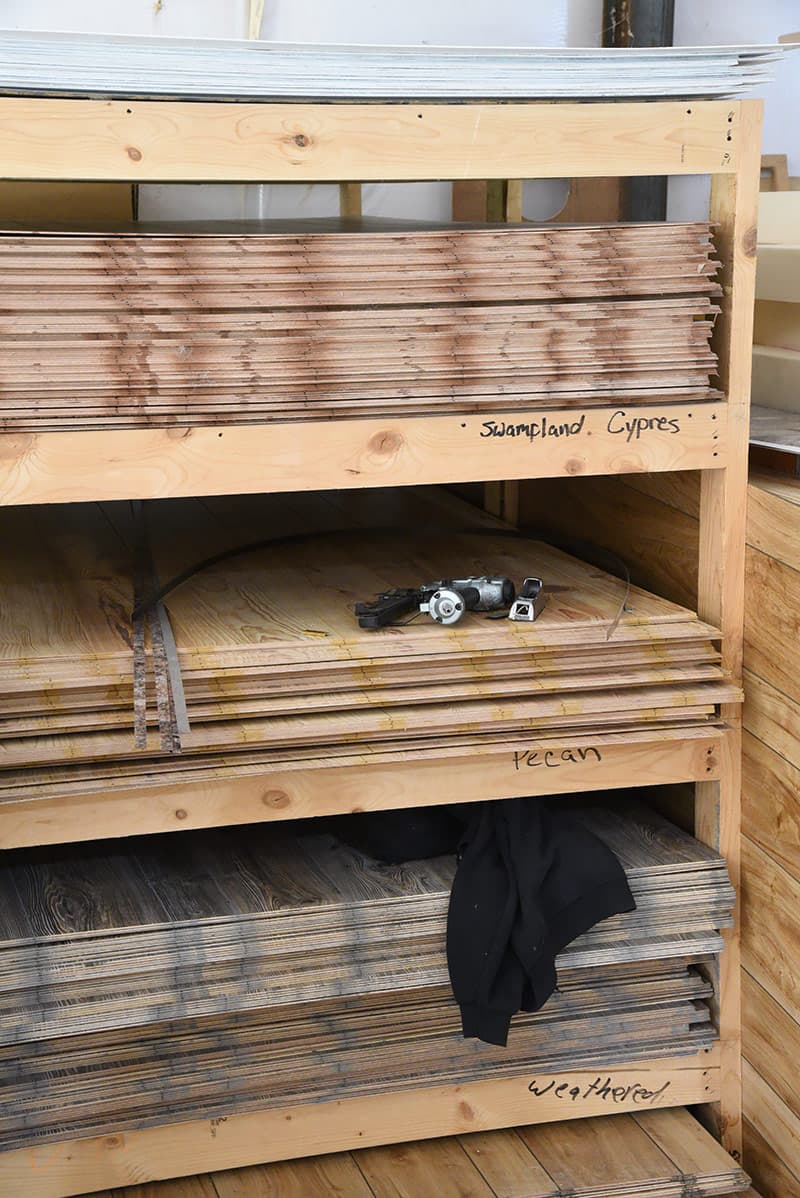 While the floor adhesive sets, paneling is added to the interior sidewalls.
When placing their order, Capri Camper customers choose what interior wood paneling they want; Pecan, Ridge Pine, Split Birch, Weathered Cedar, Cypress, Natural Birch, Manhattan Walnut, or aromatic Cedar.  In the photo above you can see three of these options ready to be cut and installed.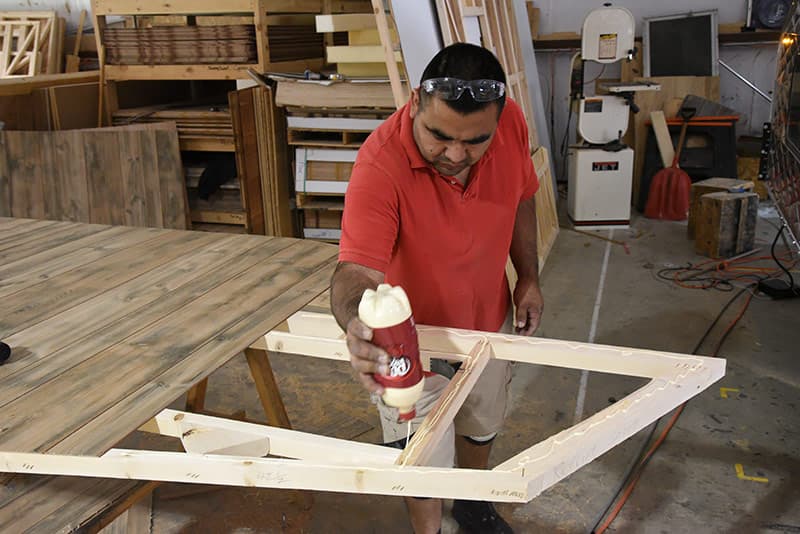 The selected wood paneling is glued to the camper frame and then fastened with industrial staples.  That's not Dr. Pepper, folks!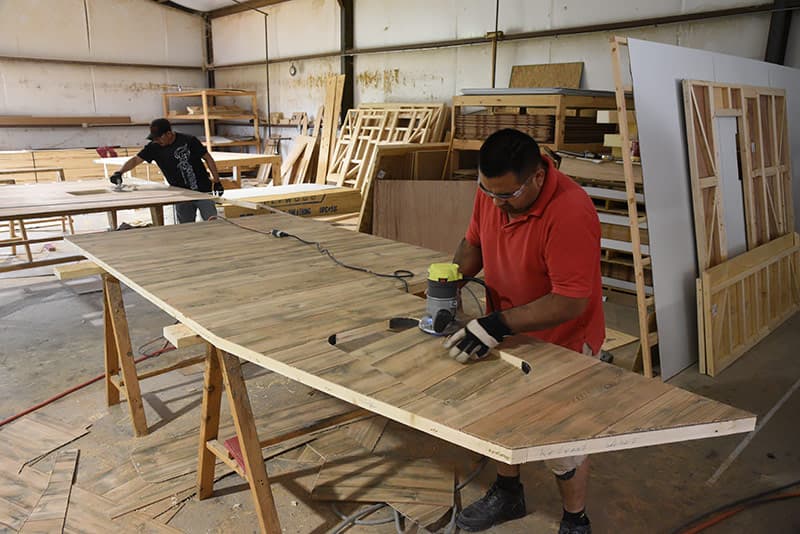 When the glue has cured, the sidewalls and windows are routed.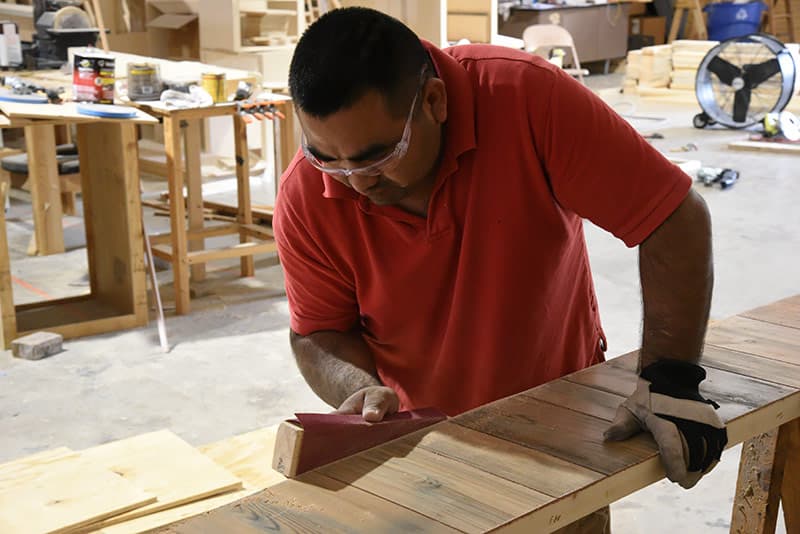 To smooth any potential rough edges from the routing process, the paneling is sanded.  Francisco made sure all the routing cuts were smooth.
Getting back to the floor, the adhesive is now ready for the linoleum.  First, Francisco carefully placed and unrolled the linoleum onto the floor and adhesive.