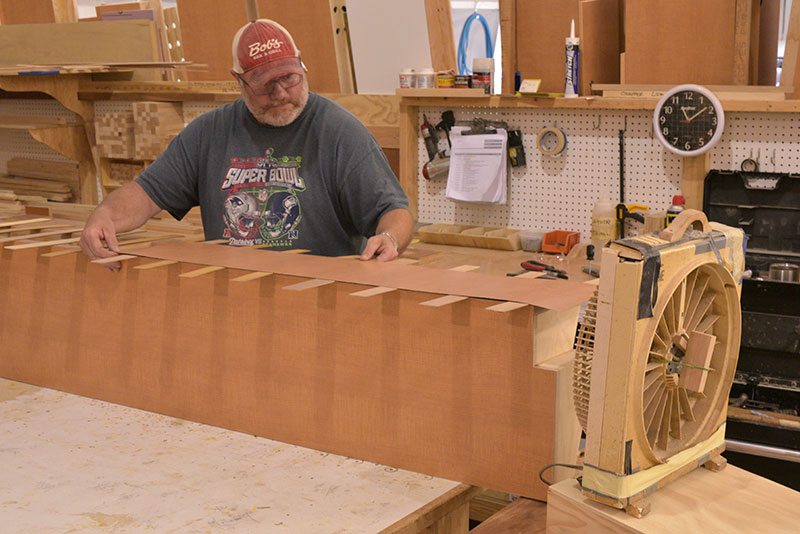 An Alaskan Delivered
The majority of Alaskan Campers are sold factory direct.  Prospective buyers call Alaskan Campers, consult with Bryan on the right model and layout, select their options, choose their counter top and other interior materials, and place a custom order.  A few months later, you get a phone call or email to come pickup your brand new custom Alaskan Camper.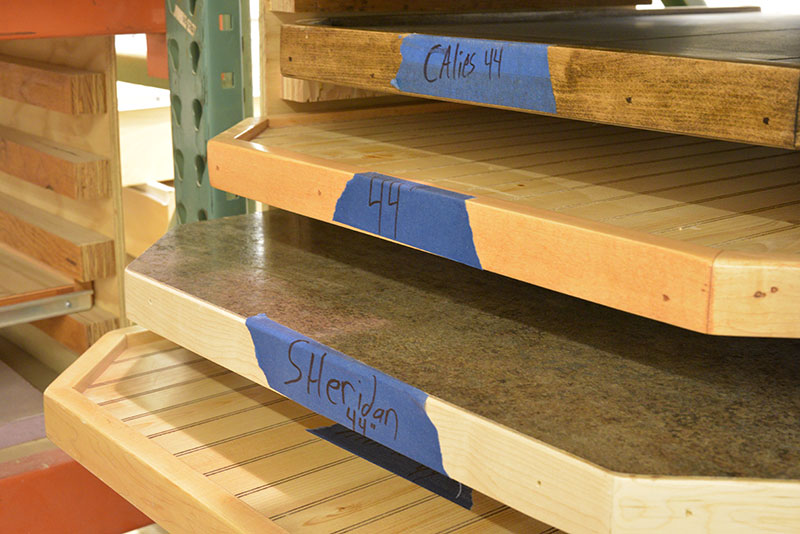 Above: Custom-built counter and table tops selected by Alaskan customers
Two benefits of this approach are (a) you get to order exactly what you want, and (b) you are right there with the Alaskan Camper team when you pickup your unit.  If you have any questions, or need anything adjusted, the right folks are on tap.  The downside – unless you happen to live nearby – is that you have to drive to Winlock, Washington to pickup your camper.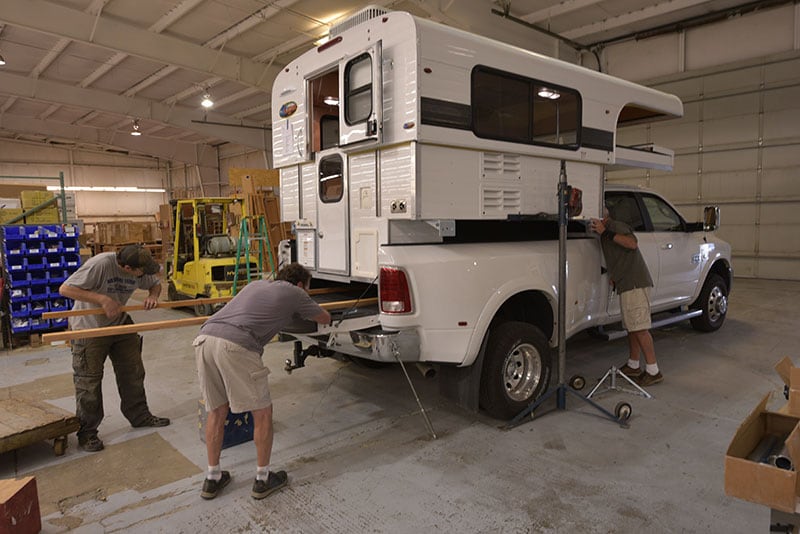 During our last day at Alaskan, an Alaskan customer arrived to load a brand new Alaskan Camper.  Rick Bremgartner, Foreman for Alaskan Campers, worked with Bryan to ensure the truck and Alaskan Camper was set-up right and fit properly.  Almost every truck and camper combination requires some final adjustments for an ideal fit, and this rig was no exception.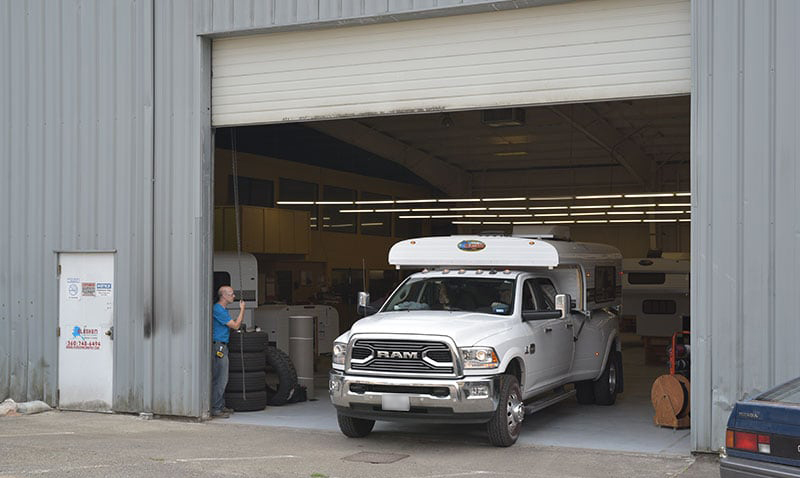 The rig looked incredible as it pulled out of the Alaskan building.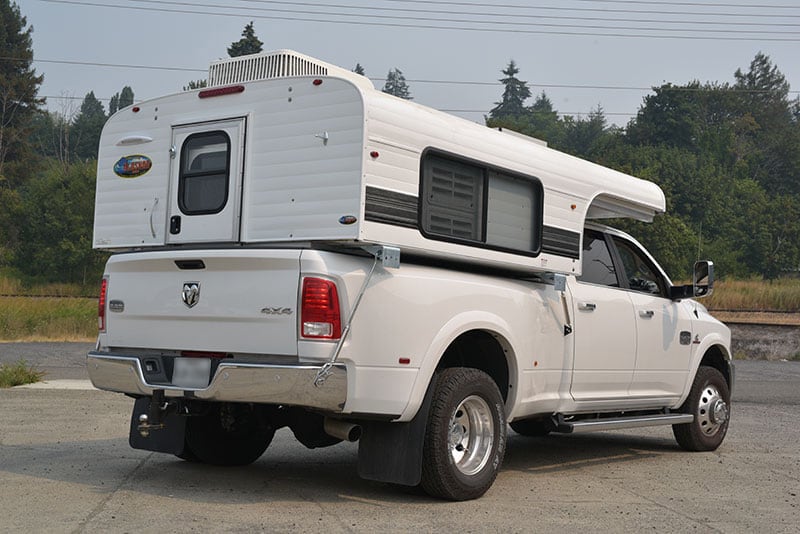 We especially liked that the tailgate closed with the camper loaded.  Even better, there's no need to worry about payload capacity with a dually truck.  This set-up has payload to spare.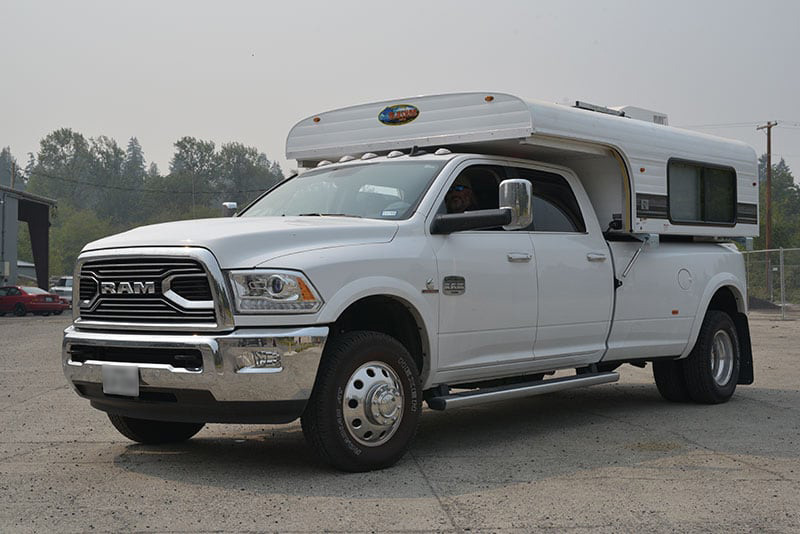 A 60 Year Building Tradition
Alaskan Campers are built the same way today as they were 60 years ago; wood frame, wood cabinetry, hard-side pop-up walls and front cabover panels, hydraulic lift mechanism, and aluminum skin.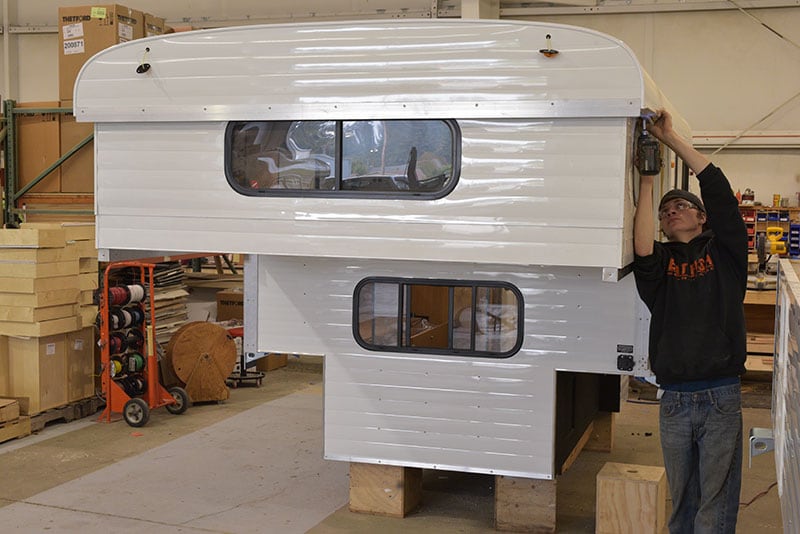 There have been many updates over the decades including an electric hydraulic pump in the 1980s, but essentially an Alaskan Camper in 2018 is built the same as an Alaskan in 1958.  It's an incredible history that the Alaskan Camper team is rightfully proud of.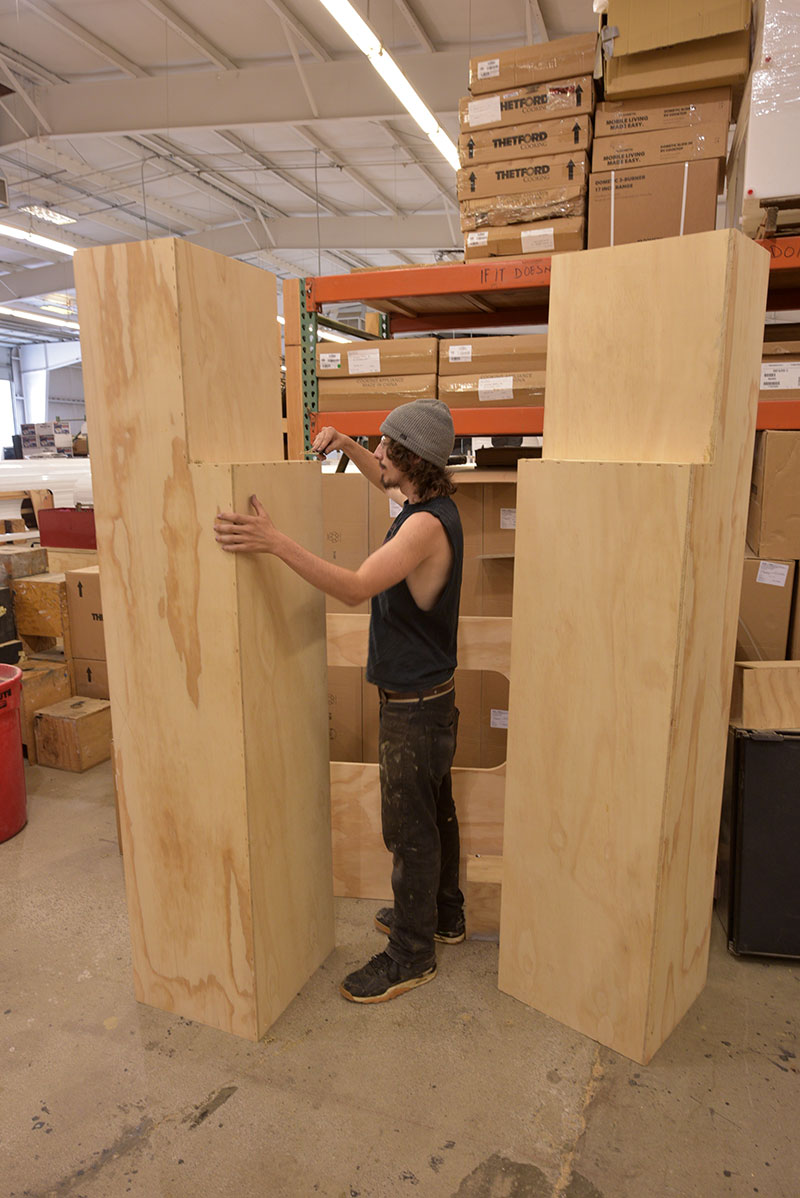 While we didn't spend enough time at the factory this time to observe every step of production, we can confirm that their proven build methodologies continue.
We found the same materials and watched the same construction techniques we first saw in 2007.  New people, different factory – the same construction approach.  The tradition continues.
For more information on Alaskan Campers, please visit their website at alaskancampers.com.  Click here to request an Alaskan brochure.