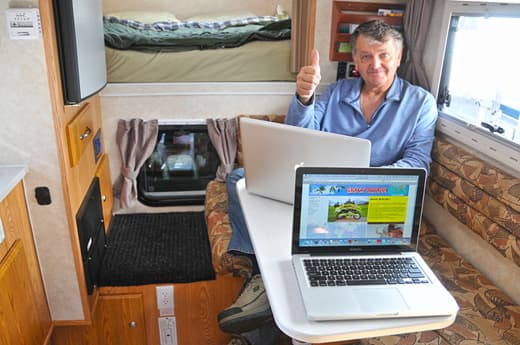 Above: Mark inside their Northstar with their new MacBook Pros
 
Comparing the Motorcycle and Truck Camper Experiences
We can not compare our journey with the motorcycle and the camper.  Both have their advantages and disadvantages.  With the bike, we slept in more than 800 different beds and ate at restaurants every day.  With the truck camper, we have our own bed and can cook our own food.  Our truck camper is small, but it has everything we need.  The best part is that we can stay in the most beautiful places, and remain as long as we like.
In May, we will re-enter the United States.  On the way to Alaska, we would like to visit some national parks that we still do not know.  In July, we meet friends in Alaska from Switzerland and Germany.  We will be traveling with them for two weeks through this magnificent region.
When the first frost comes in Anchorage, we will travel to Vancouver along with the frost. From there, we do not know how it will go.  In 2013, we want to go with our truck camper to South Africa, through East Africa, and back home.
The laws for owning a truck camper in Europe are very different.  In Switzerland, it is not possible to sell our truck and camper unless we go through a lot of effort and stress.  We may come back to North America again in 2014 and sell our truck and camper in the United States.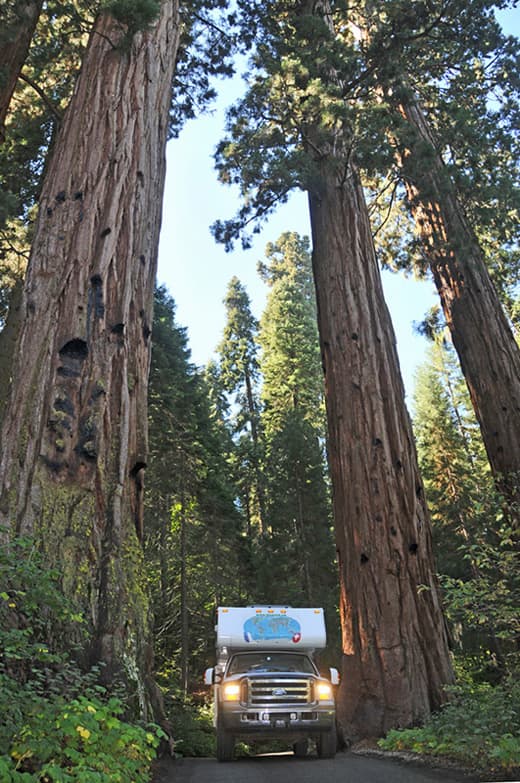 Above: Small is beautiful in Sequoia National Park, California
Final Thoughts
In traveling the past year, we've realized that everything needs a lot of electricity.  For dry camping we need solar panels and batteries.  Make sure you have enough solar and batteries.  Before you buy a truck camper, you should be clear about your needs as a camper.
The question is; not as large as possible, but as small as necessary.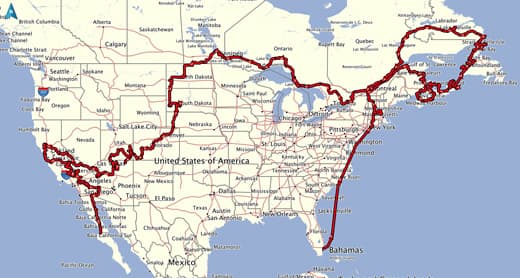 Above: Mark and Anita's truck camper travels (South America to Florida flying up to New Hampshire where they began).
MARK AND ANITA RYTZ'S TRUCK CAMPER RIG
Truck: 2011 Ford F350

Camper: 2011 Northstar Laredo

Tie-downs and Turnbuckles: Torklift
Suspension Enhancements: Airlift Air Bags

Gear: N/A