TCM: After leaving Fraserway RV, where did you go first?
Marc: First we went to Harrison, a small town on a lake.  We still were feeling some jet lag and the last days at home were pretty hectic.  So we chose a place to relax a little bit and get used to our new camper.  We chose Harrison because it was remote and the change for going there on a short holiday is not much.  It also had a good climate.

TCM: Did you find anything unexpected or challenging in your first week?
Marc: The only thing we found challenging was demounting the camper the first time.  Putting the camper back on the truck was the real challenge of course.  But we worried for nothing because it went really easy.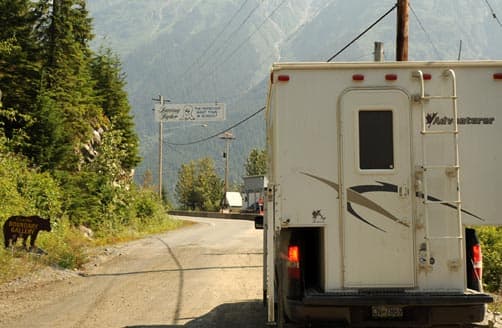 TCM: What are some of the highlights of your trip so far?
Marc: We loved Hyder and Stewart, which are small towns on the border with Alaska and British Columbia.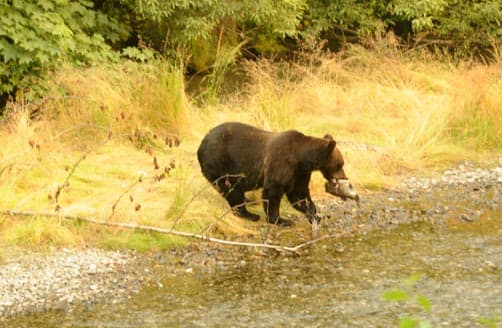 It is a place where you can see grizzly bears catching salmon if you are there at the right time of the year.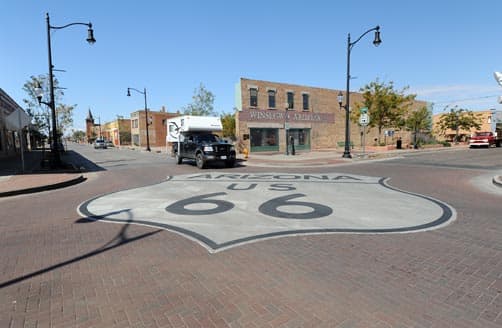 We also loved traveling Route 66.  There are a lot of nice places on the road, but it is the feeling of the road in general that makes it so nice to travel.  It has a real good old-time and laid back feeling.  There are plenty of opportunities to meet very nice people.  It is also a fun way to travel because it's a bit of a puzzle to find the road.
We also loved Death Valley, Bryce Canyon, and Monument Valley.  We especially enjoyed the four wheel drive through Titus Canyon in Death Valley.  We lost our bull bar there.  Hiking through Bryce Canyon and camping in the primitive campground right in front of the mesas in Monument Valley was also great.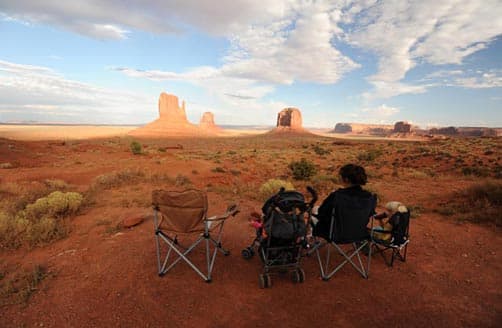 It's especially nice to travel for a longer period because that makes that you travel differently.  You have much more time, so you are never in a rush to see all the sights.
TCM: We know exactly what you mean.  Slow down and take it all in.  What do you like to do when you go out truck camping?
Marc: A bit of everything.  We love to go sightseeing, go for hikes, go swimming, and meet other people.  We love to camp in the National Parks, make campfires, or simply enjoy a full breakfast in the outdoors.
TCM: How do your children like truck camping?
Marc: They love it.  They think the camper is nice and cozy.  They love to be outside and sit by the campfire.  They also love to travel around and see different places all the time.  Actually, this answer goes especially for Youri.  He turned four in October.  Michelle is only a year old and she is too young to really answer this question.  But she is always happy, so she must enjoy it!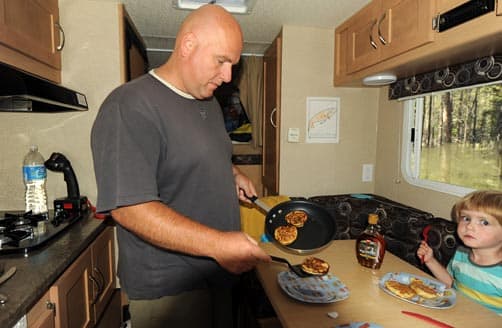 TCM: How do all four of you do in such a small camper?
Marc: We do fine!  We travel usually in good weather, which makes our living space much larger.  For the occasional rainy day we find our way to use every inch of the camper efficiently.  For instance, we use the cabover bed as a place for the kids to play.  The 80SK has a pretty smart design and it is incredibly roomy for such a small camper.