Iris and Michael Imwolde bought a Northstar Escape Pod 750 flatbed camper and went on a year long trip from Alaska to Panama.

In an ideal world, it would be easy to fly to another country, rent a truck and camper, and explore to your heart's content.  While this is possible in Canada, it's not quite that easy for the rest of our planet.  I personally think it's a travesty that truck camper rigs are not widely available for rent in the United States.  Think of how many more people would be introduced to truck campers if they were.
There is another solution, one that we even employed with our first truck and camper rig; buy a truck and camper, use it for six-months or a year, and then sell it.  Truck campers hold their value well, and the concept gets even better if you buy a used truck and camper to avoid the initial depreciation.  Of course the real value is to buy a new or lightly used truck and camper, rigorously maintain them, and use that rig to fulfill all of your wildest truck camping dreams for the next ten or fifteen years.  You can't take it with you.
Iris and Michael Imwolde brought another variation of this concept to fruition.  They bought a brand new 2012 Northstar Escape Pod flatbed camper, a 2012 Chevy Colorado flatbed truck, and outfitted the rig with Torklift tie-downs and Fastgun turnbuckles, all from their apartment in Munich, Germany.  These were the first steps in the realization of a dream for Michael.  When he turned fifty-five, they would take a year off and explore the Americas.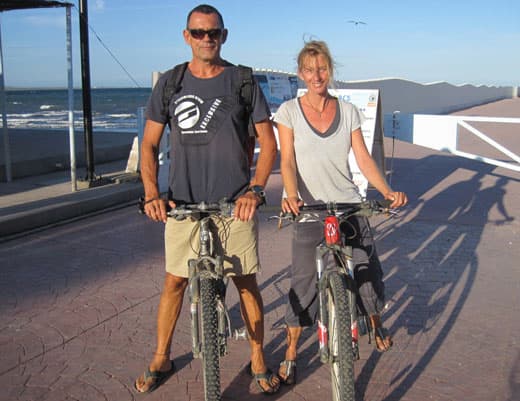 Above: Michael and Iris Imwolde in Baja, California
TCM: Where did you get the idea to travel North America?
Michael: Years ago, I decided to take a sabbatical when I turned fifty-five.  My first plan was to travel on the Pan-American Highway from Alaska to Chile, but later discovered that would be too much for one year.  So we decided to travel through North America and go south to Panama.
About a year before my fifty-fifth birthday, we started the concrete planning of our trip.  Our plan was to start at our friend's house in South Carolina and transverse the United States.  We would visit Montana on the way to Canada and Alaska.  We planned to visit many national parks and interesting towns along the way.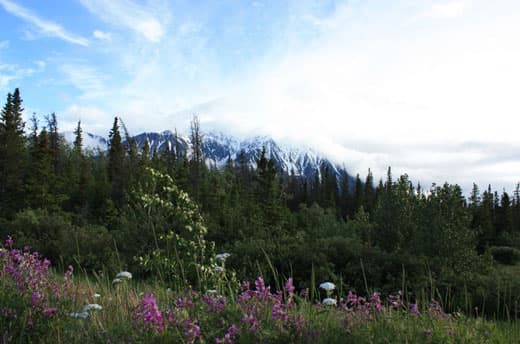 Above: Alaska Highway, Yukon, Canada
From Alaska, we wanted to drive down the West Coast to California.  After traveling the United States and Canada, we would visit Mexico, Guatemala, Honduras, Nicaragua, and Costa Rica.
It soon became clear that we would buy a truck camper in the United States and sell it after the trip.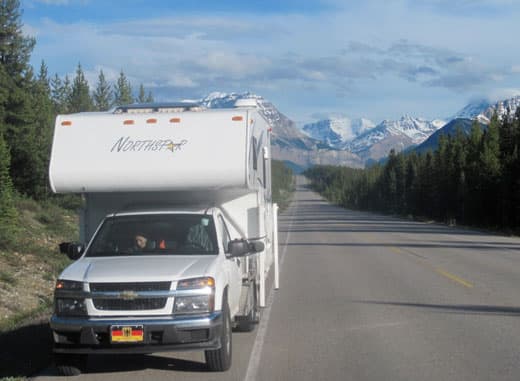 Above: Their Northstar in Jasper National Park, Canada
TCM: What made it clear that you would buy a truck camper?
Michael: We opted for a truck camper because we wanted to have a four wheel drive vehicle and the size of a truck camper met our expectations.  Since truck campers are much less expensive in the United States compared to Europe, we decided to purchase the camper in the United States.  We also saved a considerable amount by not shipping a camper from Europe.

Above (click to enlarge): The interior of their Northstar Escape Pod
TCM: How did you select the Northstar Escape Pod and Chevy Colorado?