Check out one more great view from Rock Creek Vista at this pull off.  You will walk down a short, paved path to see amazing views and a set of very sharp and slow switchbacks leading into the valley below.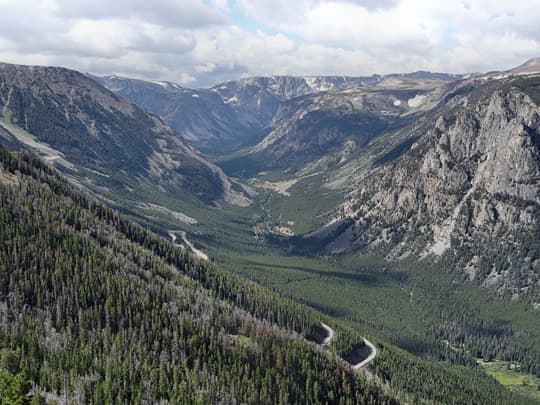 Above: Rock Creek Vista View
Once in the valley, look for the turnoff on the left leading to campsites on Rock Creek Road, Forest Road 421.  There are several developed and primitive campsites on the paved portion of this road.  if you have a four-wheel drive vehicle, you can follow the unpaved portion of Forest Road 42 up the valley.  Along Rock Creek you will find primitive campsites.
Red Lodge, Montana
Back on Highway 212, the valley widens out following Rock Creek to Red Lodge, Montana.  Red Lodge is an old mining town that has become a quintessential mountain town with a wonderful historic hotel, the Pollard Hotel.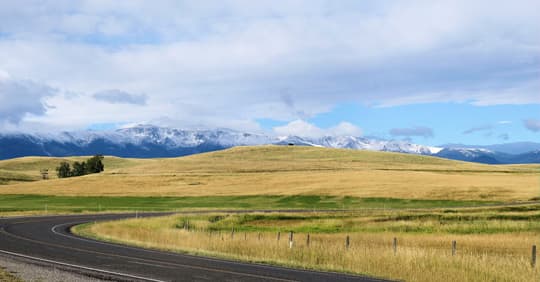 Above: Beartooth Mountain view near Red Lodge, Montana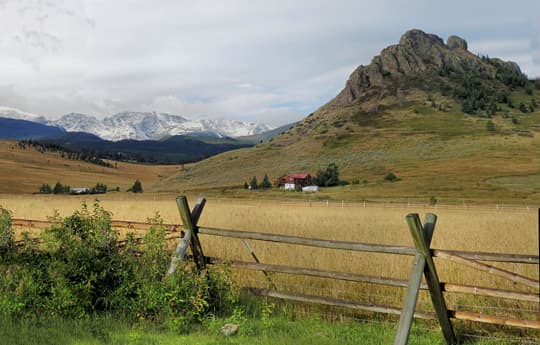 Above: Beartooth Mountain view near Red Lodge, Montana
Red Lodge is a good place to enjoy a few days.  There are a myriad of little shops, restaurants, and art galleries.  You will find camping just outside of town on the road to the Red Lodge Mountain ski area.
Red Lodge would also be a good base if you would like to explore even more in the Absaroka Beartooth Wilderness.  It is a fitting end to a spectacular drive on one of the USA's most scenic roads.
What's the most beautiful drive you have taken with your truck camper?  Please share your story.