14 experienced truck campers reveal where to go, what to see, and where to camp in Ouray, Silverton, Durango, and the Million Dollar Highway.  The incredible off-road opportunities alone make this Southwest Colorado destination an absolute must.  All aboard!

There are two areas in the United States that Angela and I return to again and again during specific times of the year; Florida in the winter, and the Four Corners region in the Fall.  If you haven't put either of these destinations on your truck camping bucket list yet, do it now.
Florida in the winter requires months-ahead planning and often expensive campground reservations, but is truly truck camping paradise from November through March.  If nothing else, join fellow truck campers at the Florida Flywheelers in Fort Meade in late February.  That annual event and truck camper gathering is a must attend.
In contrast, the Four Corners area is full of free BLM camping opportunities and offers seemingly endless natural wonders to hike, explore, and photograph.  Put another way, it would be a mistake to consider the Four Corners as anything less than a major destination that could easily fill a month or two with some of the best experiences possible in a truck camper.
For this destination article, we examine just one quarter of the Four Corner opportunity; the San Juan Skyway.  Designated as an All-American Road in 1996, the San Juan Skyway is a 233 mile loop that includes the historic towns of Ouray, Silverton, Durango, Mancos, Dolores, Stoner, Rico, Telluride, and Ridgway.
Along this route you'll take in some of the most beautiful mountain, river, and wilderness views the United States has to offer.  Just be sure to hang on to that steering wheel as you gawk at the San Juan Mountains.  US Highway 550 (aka the Million Dollar Highway) between Ouray and Silverton is just a touch terrifying with its steep and guardrail-less sides.  Honestly, it's not that bad, and the waterfalls and mining ruins along the way make the journey a truck camping favorite.  You must go!
Dan Sundt
2005 Chevrolet 2500HD
2003 Hallmark Ute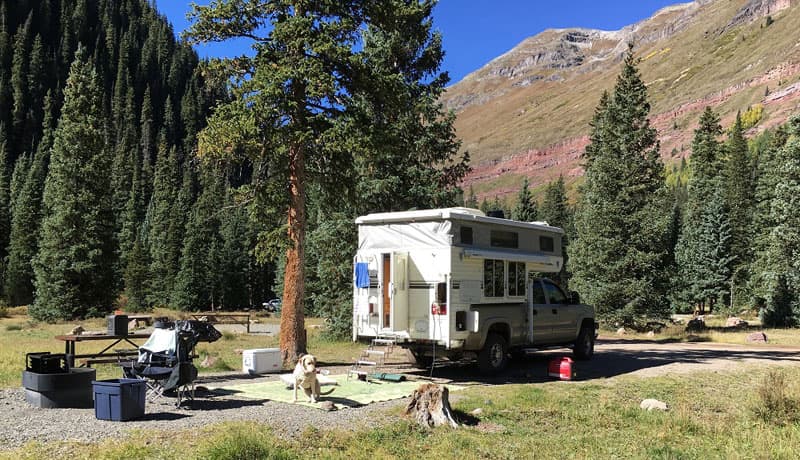 We have camped several times at South Mineral Creek, which is a Forest Service campground outside of Silverton.  It's a beautiful campground with the South Mineral Creek running alongside it.
South Mineral Creek is at the end of a dirt road.  There's a trailhead there for the hike to Ice Lake.  Going to the lake is a strenuous three and a half mile hike that takes you above the timber line around 12,000 feet.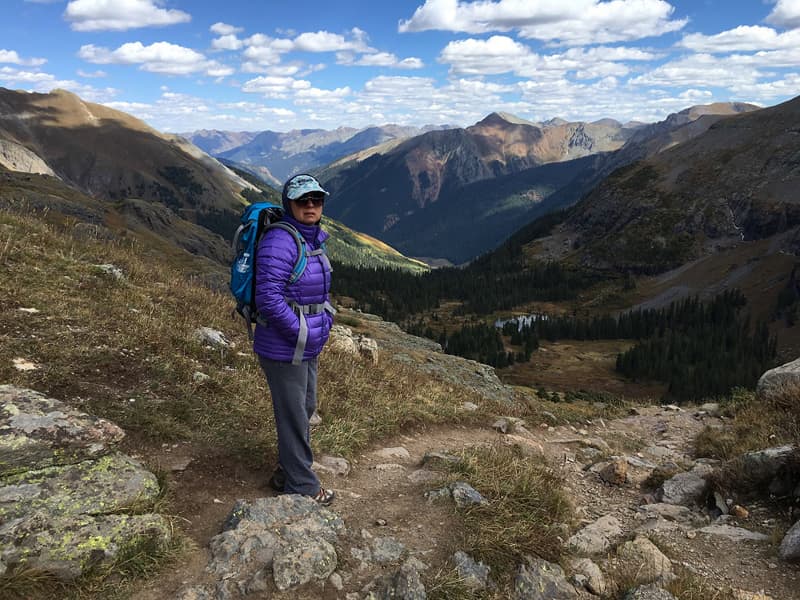 If you're going to hike to Ice Lake you will need a good pair of hiking boots and don't forget a camera.  The views are incredible!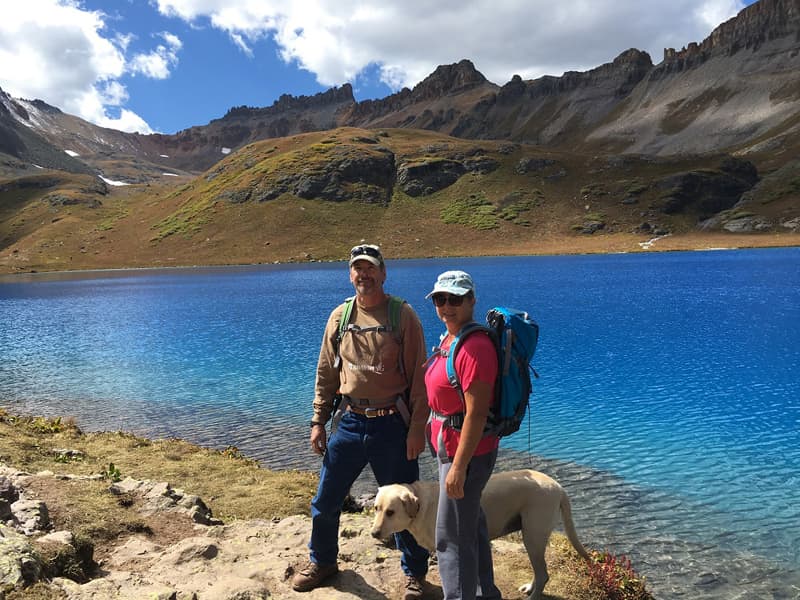 When we were at South Mineral Creek last year, we saw two moose while driving up to the campground.  I had never seen moose in southwest Colorado before.  That was an added bonus.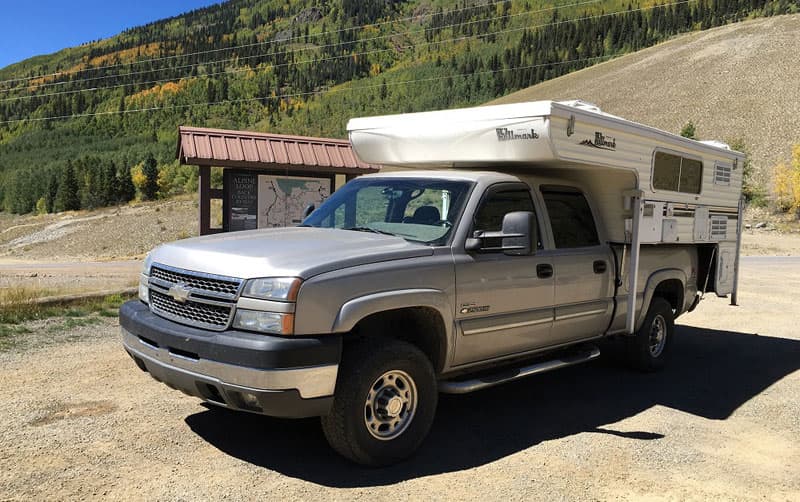 The campground is only about five miles outside of Silverton off of Highway 550 on the way to Red Mountain Pass and Ouray, Colorado – another beautiful place!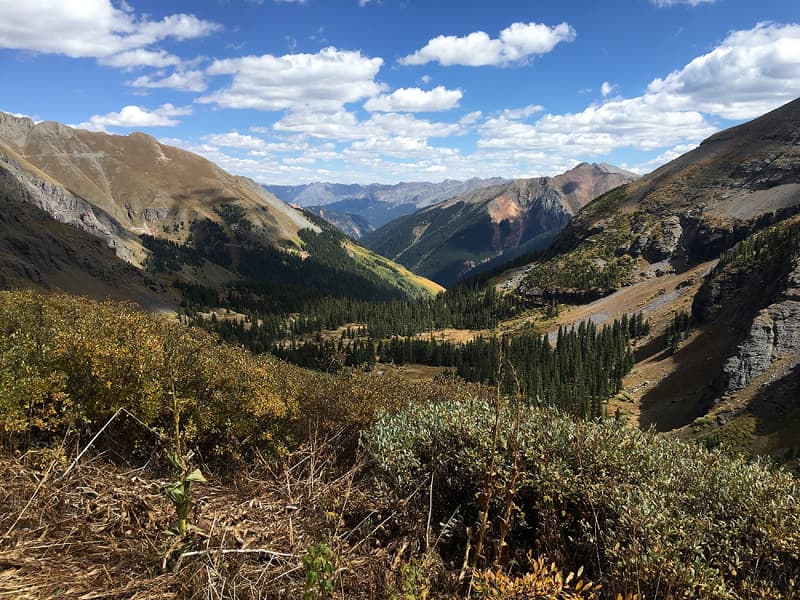 All the old mining buildings and mines alongside Red Mountain pass between Silverton and Ouray are a time capsule of the past and a great history lesson.
Rick Hermanns