Seven truck campers share their experiences, photography, and recommendations on where to go and camp near the North Rim.  Get your bucket list now.  And a pen.

As you're about to read, the North Rim is one location where it's best to plan in advance, possibly make reservations and have any needed permits ready.  Truck campers often prefer to wing it, but you risk missing some of the best opportunities the North Rim offers.
Rick Adams
2006 Chevy Silverado 3500
2001 Northern Lite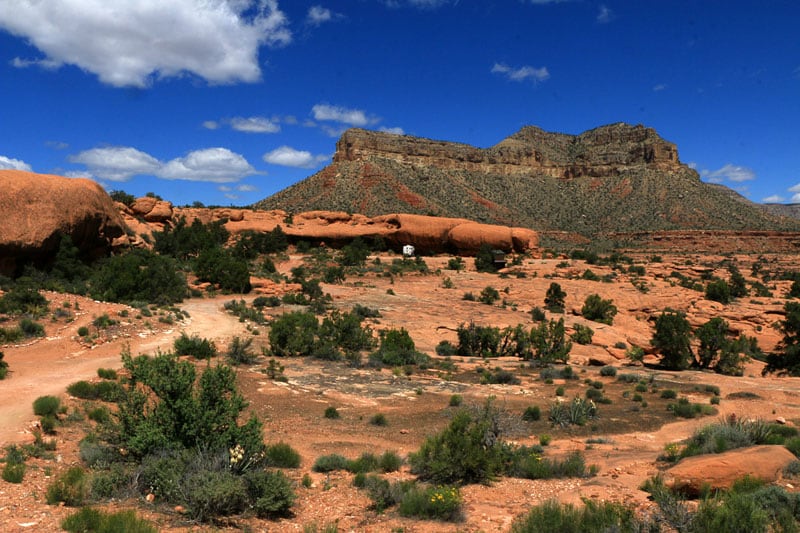 If you have four-wheel drive and moderate off-road skills, don't miss is staying at the Tuweep Campground (also called Toroweap) on the North Rim.
Tuweep has only 10-campsites so it is very private and special.  Imagine camping about a half-mile from the Grand Canyon with maybe 20 to 30-people.  There were probably only about five others when we stayed there.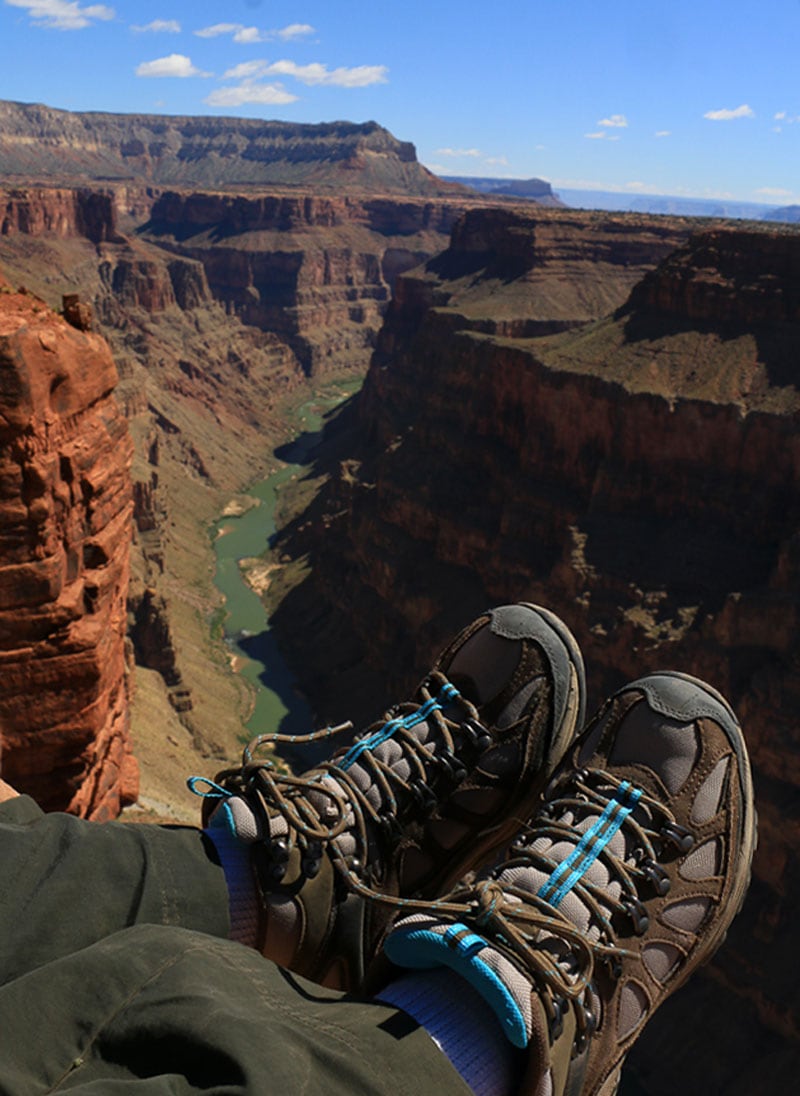 From the National Park's website; "At 3,000 vertical feet above the Colorado River, the sheer drop from Toroweap Overlook offers a dramatic view.
The volcanic cinder cones and lava flows in this ancestral home of the Southern Paiute people make this area unique.  A visit to Tuweep provides an opportunity for an uncrowded, rustic, and remote experience.
Access is challenging and demands skill at negotiating difficult roadways.  Summer brings monsoonal rain and lightning.  Winter includes rain, snow, and freezing temperatures.  Be ready for quickly changing conditions."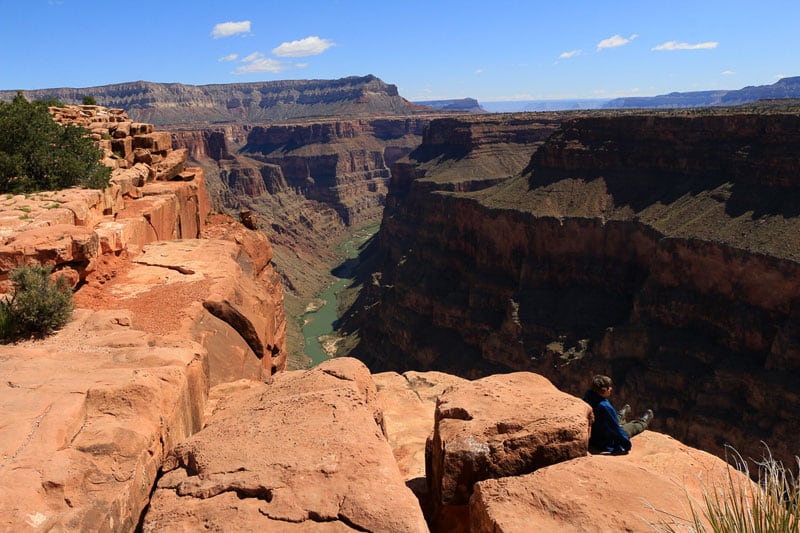 Above: The view from Toroweap Point is terrific
The road to Tuweep is about 60-miles of dirt.  The first 50-miles were flat, smooth, and very dusty.  The last ten were pretty rugged with the last two miles bordering on four-wheel drive. Certainly high-clearance two-wheel drive is required.
Before heading there, go to the Pipe Spring National Monument on Highway 389 to get a permit to camp.  It was a bit of a process and took at least 30-minutes, maybe more.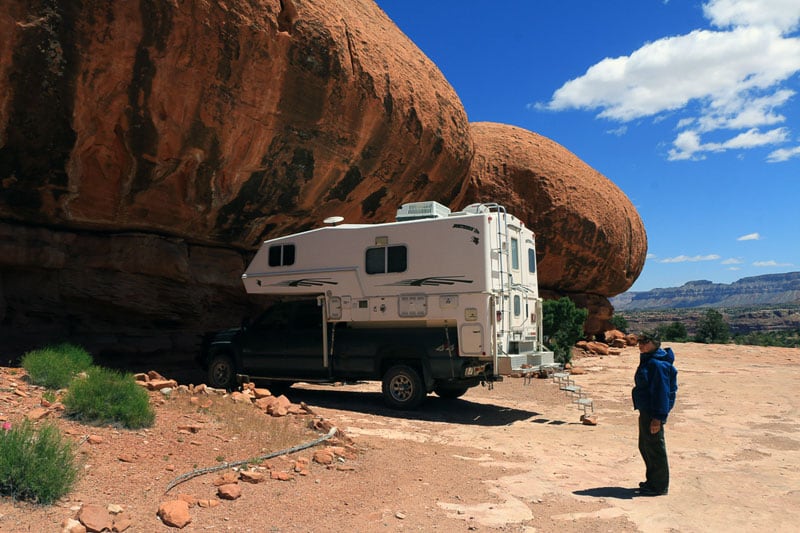 In the end we got the $18-permit and headed back east on 389 to the turnoff for Tuweep.  The campground is on an Indian reservation so the campsites are managed by an Indian tribe.  They did not honor the Senior National Park Pass, but $18 was a bargain in our minds for the uniqueness of the place.
Services are non-existent.  There is no water, gas, food, lodging or phone service.  Our favorite spot was site number 7 with the nose of the truck underneath a massive rock that dwarfed us.
Laurel Wilson
2018 Ford F-350
2016 Four Wheel Camper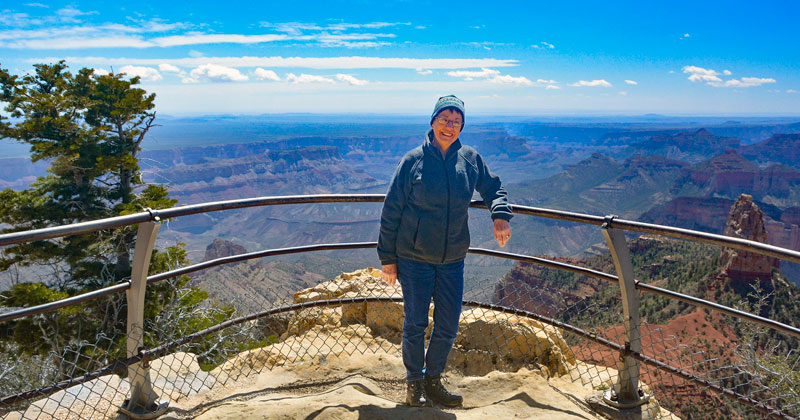 We visited the North Rim on May 15th, which is opening day.  We were among the first to arrive at the entrance that opened at 7:30am.
There were many herds of deer that were grazing along the 25-mile road to the North Rim from Jacobs Lake.  Seeing the canyon in the morning light when shadows outlined the canyon features was perfect.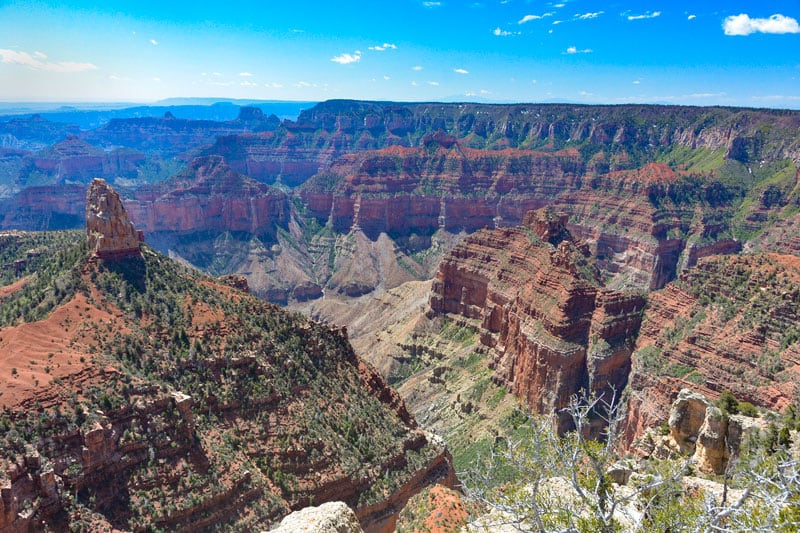 Above: Point Imperial, North Rim, Grand Canyon
We hiked to the end of each overlook, but we didn't go very far below the rim.  There was still snow in the shadows.  It was great to visit when the area was not crowded or too hot.
Above: Bright Angel Point Trail, North Rim, Grand Canyon
We stayed at the Jacobs Lake Forest Service campground on Arizona 67 near the junction of Arizona 89A.  The Ultimate Campground App indicated that there was no electricity, but there are some electric sites.
There are no water hookups or showers.  There are really nice hiking trails through the Ponderosa Pines.  Reservations are recommended, but we were lucky enough to land on an electric site without one.  It got to below freezing the night of May 14th so it was nice to be able to plug-in our electric heater.  The cost of a site was $20.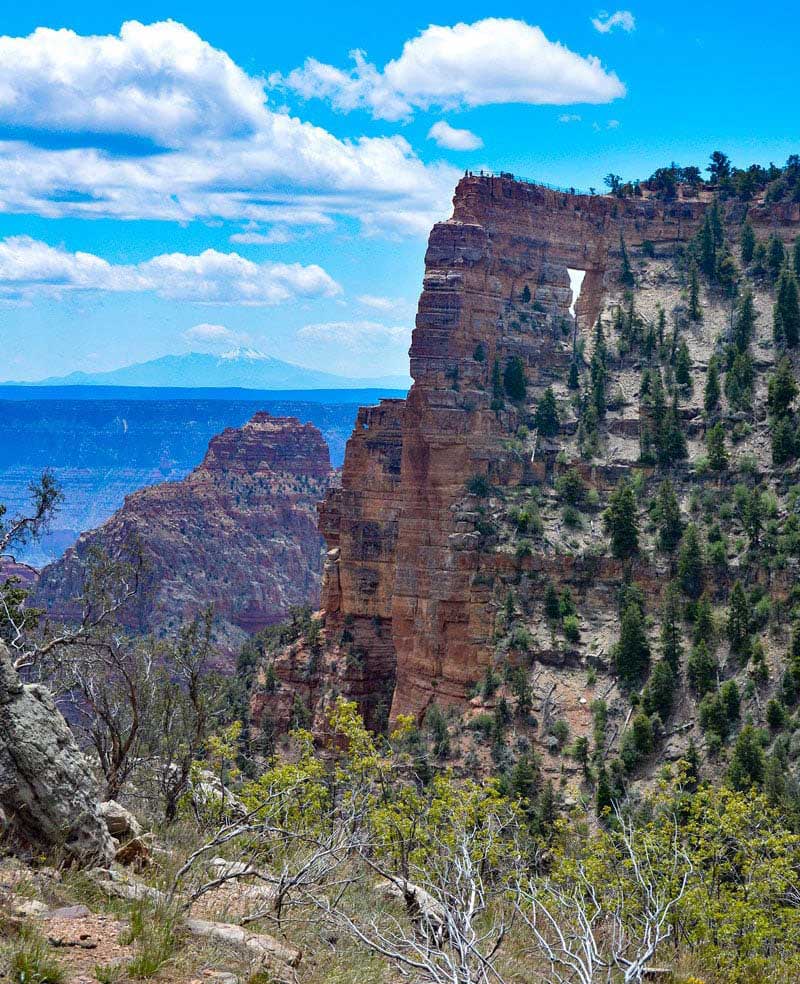 A warm winter coat, hat, and gloves are good to have since May in northern Arizona and points north are still cold.  Good hiking boots are also recommended since even groomed trails are uneven and rocky.
We like the Benchmark maps, but also carry Delorme maps as well.  Binoculars to see blackbirds and ravens playing in the wind over the rim make the visit more interesting and, of course, take cameras to record the visit.
Clifford Craft
2017 Chevy 2500HD
2006 Lance 815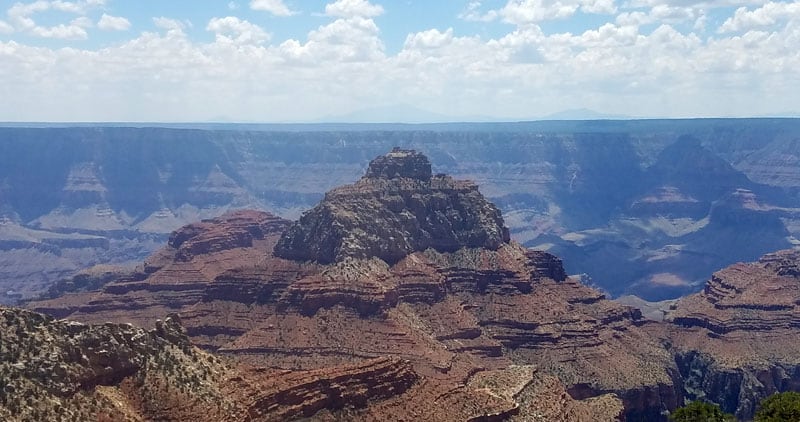 Hike it all!  We did every hike on the North Rim except one.  One was closed due to the fires.  Every hike we took was wonderful.
There are many dirt roads just outside the park that I did not get to run.  Next time I will bring my Jeep and spend many more days around the park.
The North Rim Campground is $18 a night.  It's a nice campground with deer walking through.  The campground has no hookups, but has everything you will need as long as you bring a generator.  The sun is blocked by the trees, so solar is hit and miss.
Bring binoculars and hiking boots.  You will be happy you did because the views are amazing!
Tim Ray-Tahtinen
2007 Silverado 2500
2003 TC650 Northstar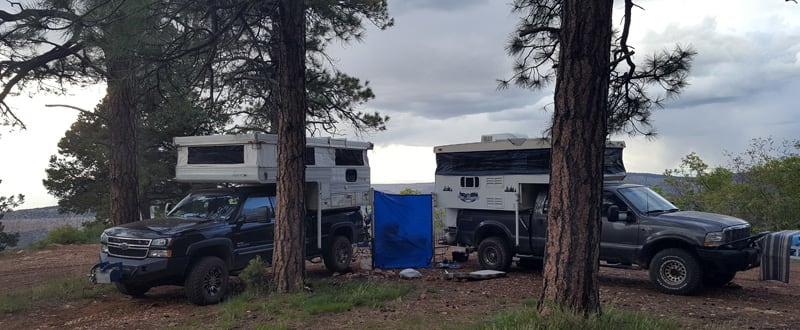 I love the Sublime Point and Fire Point backcountry areas of the North Rim.  It is a treat being able to camp on the edge of the canyon.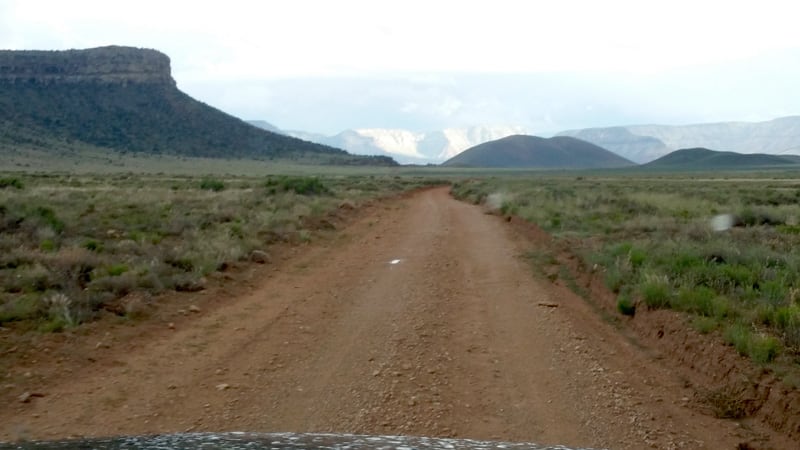 Tuweep is down on the west side of the North Rim.  You drive down a 60-mile gravel road with beautiful scenery and plenty of washboard.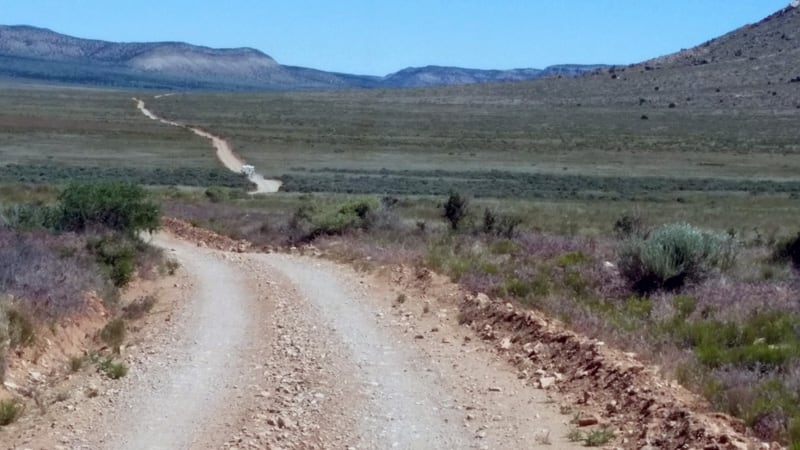 The Grand Canyon is not seen until one is able to enjoy the tapestry of light from sunrise to the fading sunset.  You get to witness the light dancing on the canvas of the canyon throughout the day.  I am glad we saw the Grand Canyon.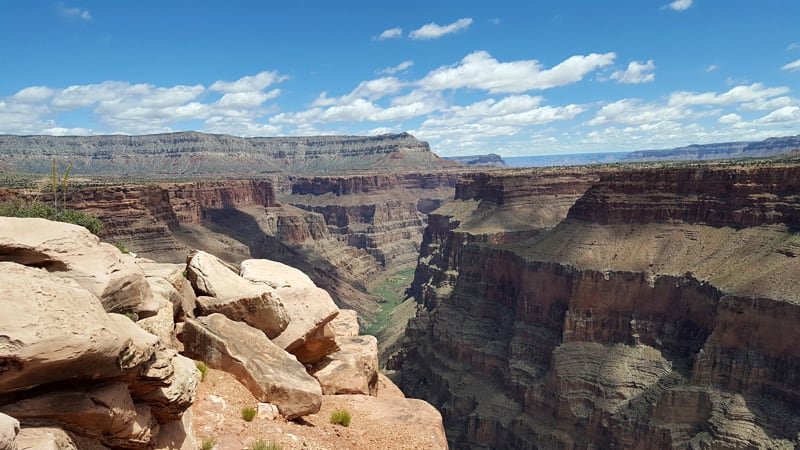 Ivan Hass
2017 Toyota Tacoma
2017 EarthCruiser GZL 300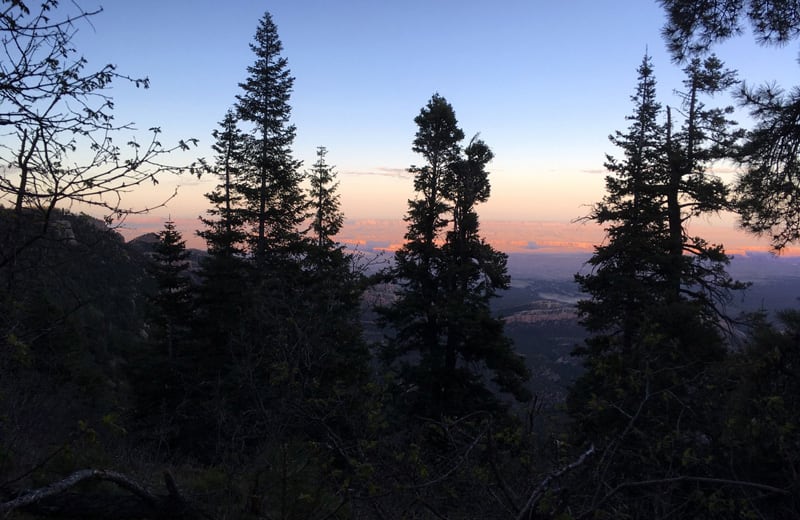 The North Rim is at a higher elevation, so it's cooler in temperature.  I spent two days going to the various spots along the road from the north entrance.  I stopped at every viewpoint and take short trails to vista points of interest.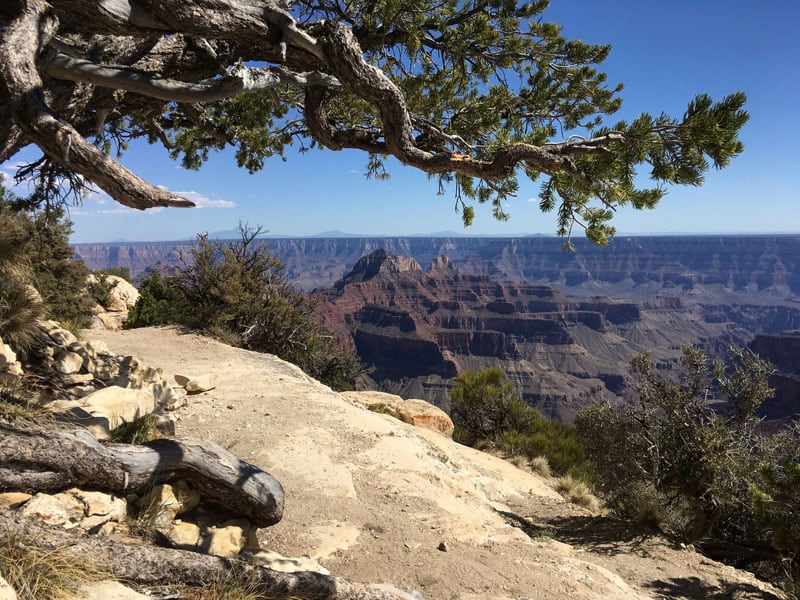 If you move 20-feet along a trail everything seems to change.  I look for how the things that are close affect the total view.  I like photos to have both close and distant interests to provide a perspective of how big the space is.
When I entered the North Rim, I asked about camping.  The park was full but they gave me a handout on dispersed camping with a map on one side for the forest roads off Highway 67.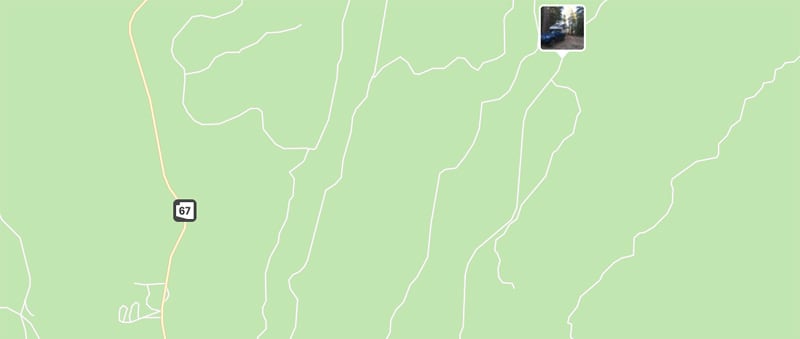 The first night I spent near the park off Highway 67 on the east side close to the canyon edge in forest.   Another night I stayed off 89A.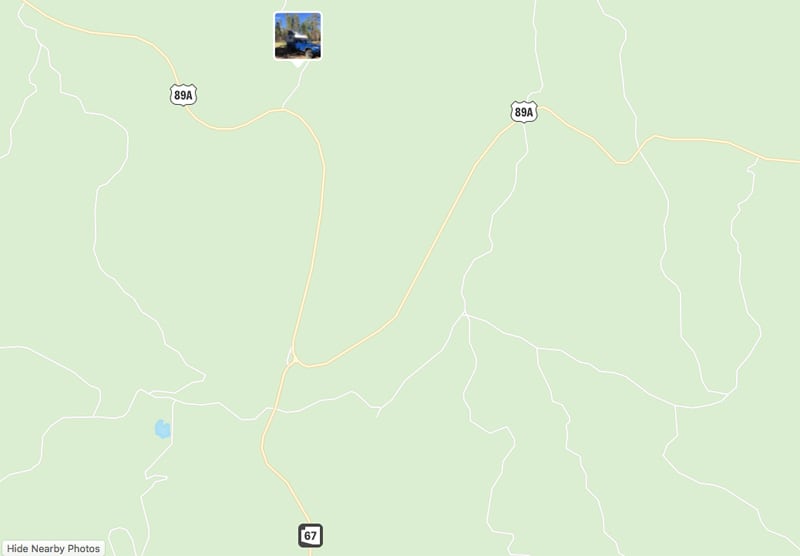 Bill and Kira Jones
2017 Ford F-350
2018 Northern Lite 9-6Q SE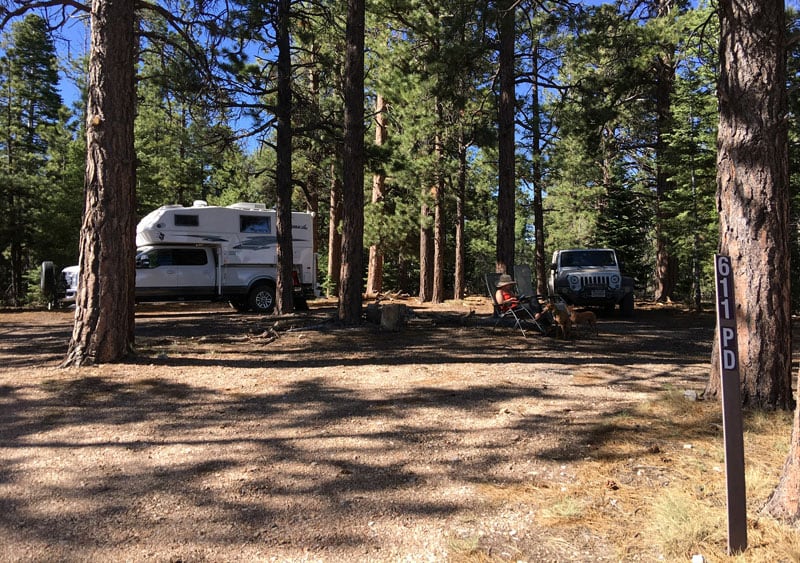 We boondocked for free along National Forest Road 611, east of North Rim Country Store, in site 611PD.   The area is managed by the National Forest Service and is closed in winter.
We had an amazing view of the northeastern canyon ridge right outside our camper's dining window.   Sites are first come, first serve with no reservations.
The initial drive and scout for sites was a multi-mile drive along a rough, graveled road where we went five to fifteen miles per hour.   The last few sites we checked out were done only by foot and Jeep.
The road was really too rough for us to be comfortable taking the truck camper.  We drove off-road with the Jeep with no problems.  This is rough terrain, shaped by flowing and freezing water and almost constant, strong blowing wind.
Also, no fires means no fires.  The National Forest Service is serious about this and they do patrol the area and ask campers what they are seeing and smelling.  The fine is $5,000 and an appearance before a federal judge.
Several hours after establishing camp, we heard the oddest sounds coming from the direction of the rough, hilly section of the road.  It sounded like a drum beat.
We suddenly realized the noise being heard was spinning tires.  We had been relaxing and reading earlier in the day when we heard a vehicle pass down our little road, heading for the rough patch.  They traveled at such speed that by the time we looked up to see the vehicle, the driver had already passed behind foliage.
It was not surprising that they were stuck. It was a handful of rowdy boys in a minivan. They probably worked for about 30-minutes to get unstuck.  They left a lot of wood and rubber debris behind when they finally scratched their way out.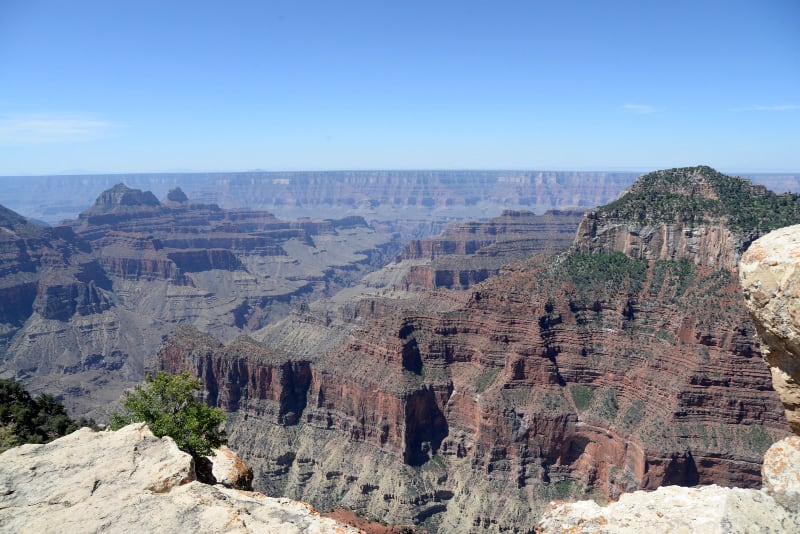 After four nights at the National Forest Service campsite, we went into the North Rim of Grand Canyon National Park and were quite thankful for our annual pass.  If we had to pay the $35 fee for entry, then we would have left feeling ripped off.
The North Rim seems to be a hiker or biker paradise, but only for those without dogs!  The National Park allows dogs on only two trails.
Tom Scholtens
2010 Chevy 2500HD
2013 Bigfoot 25c10.4
The North Rim has some altitude. It is hot during the day in the summer and can get cold at night.  The operating season for the North Rim may be changing, but now it runs May 15th to October 15th with a shoulder season that goes from mid-October and may last through November.  It really can snow up there, so keep that in mind.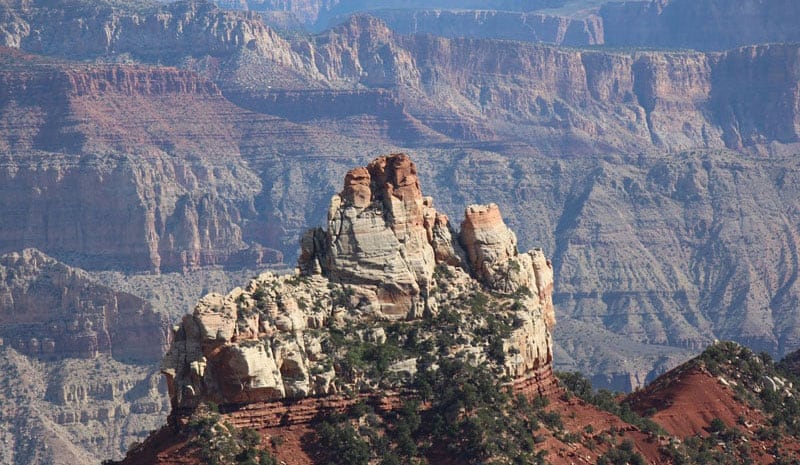 We wanted to spend a couple days at the North Rim Campground but, by mid-August when we decided on this trip, there were no campsites available.  My wife, Laura, suggested we stay at Kaibab Camper Village for a couple nights and drive into the North Rim for a long day trip.
The Kaibab Camper Village was okay.  The folks that welcomed us at the campground suggested that we go to Cape Royal for spectacular scenery.  We did and it was.  There were fabulous lookouts and pull-offs.
Cape Royal is not recommended for big RVs, but our long bed, extended-cab truck and camper made it just fine.  It took all morning to drive out there and then back to the Grand Canyon North Rim Lodge for lunch.  It was really spectacular.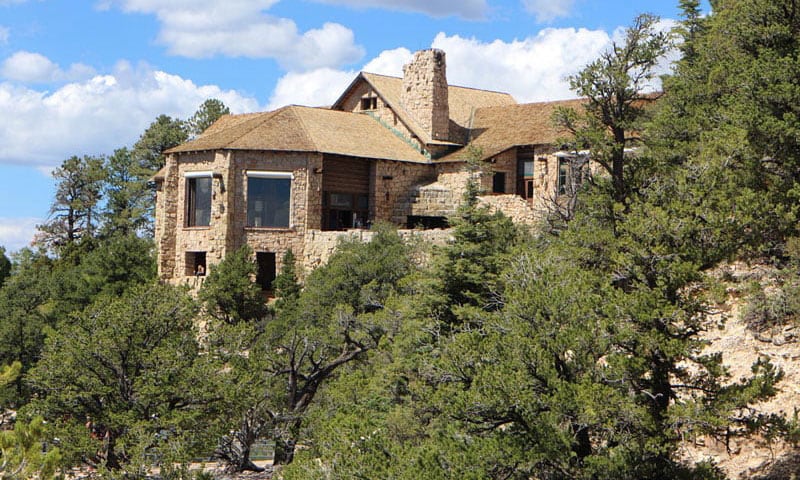 The lodge is a relic from 1928.  Although it was devastated by a fire, by the mid 1930s it was back going again.  The menu is similar to the El Tovar on the South Rim, but it is a unique room to enjoy a special view.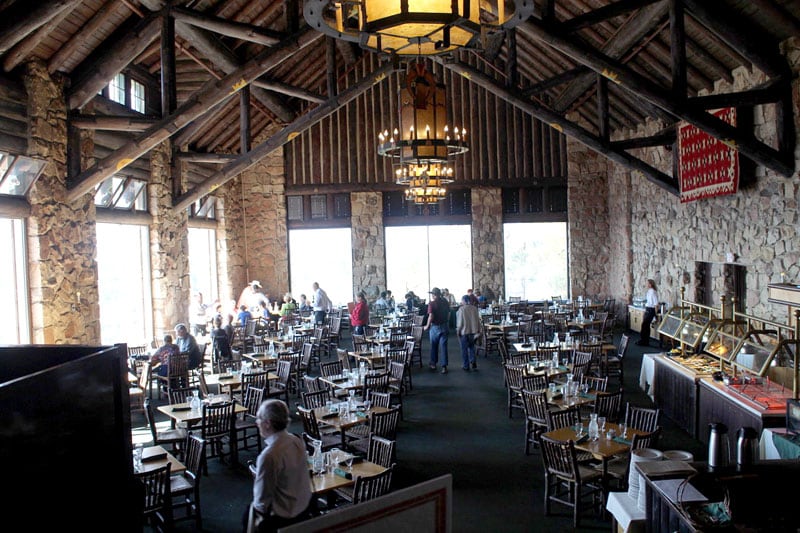 Above: Dining Room, North Rim Lodge
After lunch we hiked a bunch of the trails surrounding the lodge, and then jumped back into the truck and headed home.