Tired of overpopulated cities?  Think you'd like to try a small quiet town?  Not afraid of ghosts, or splinters?  An abandoned ghost town may be just the ticket!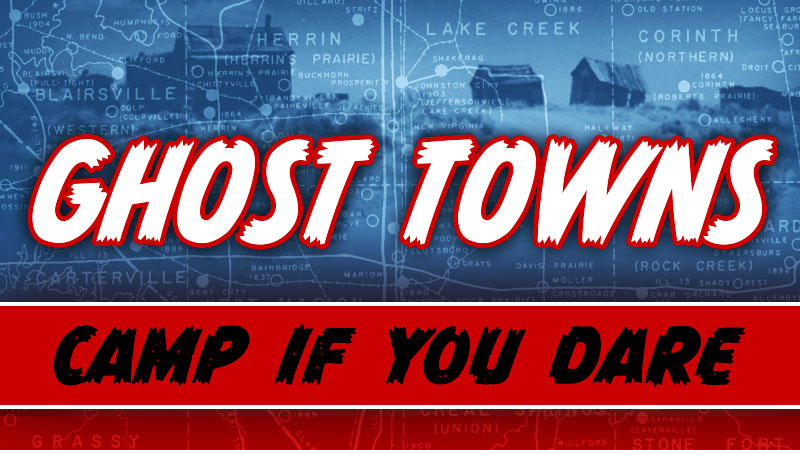 What happens when everyone moves out of a town in the middle of nowhere?  The buildings sit, unattended, and unmaintained against the ravages of weather and time.
The sun dries and bleaches.  The rain rusts and rots.  The bugs and animals burrow and dig.  In a short few years, everything recognizable as a structure would be lost, right?
Not really.  Scattered across the American west are abandoned towns from industrial and mining booms long gone bust.  Their inhabitants gone, these remarkable time capsules remain in place – still standing in various states of decay and defiance.
We have long read about and dreamed of visiting these forgotten places.  With names like Rhyolite, Nevada, St. Elmo, Colorado, Bodie, California, Kennecott, Alaska, and Bannak, Montana – these desolate destinations may be the closest thing to a truck camping trip back in time.
What follows are the experiences of fellow truck campers who have visited some of these incredible destinations.  They reveal where to camp, what to expect, and what to do when you're there.
Forrest Atkins
2011 Ford F250
2014 Phoenix custom pop-up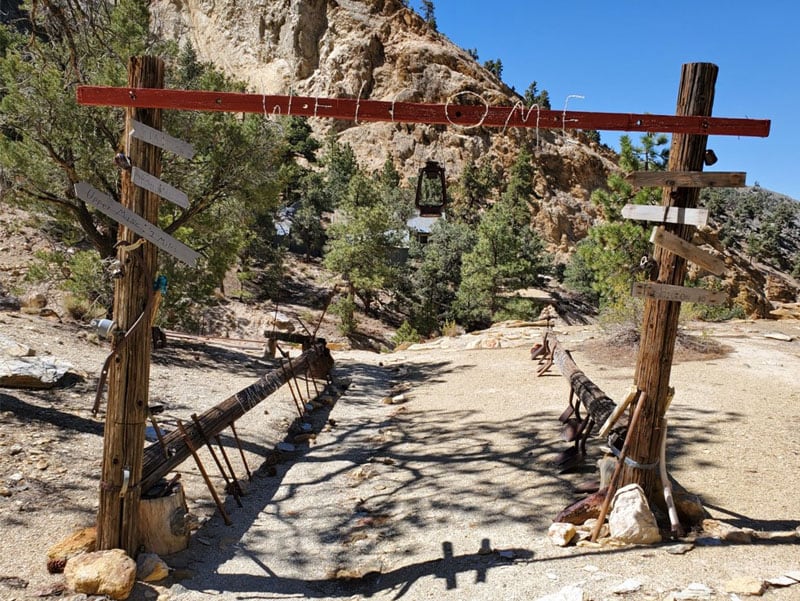 Above: Jeffery Canyon Champion Mine
We went to several ghost towns during one trip. We spent the first night in the Baker Creek Campground in Big Pine. The next morning we were up early to hike to Champion Mine via Jeffery Canyon. That experience was near Bishop, California.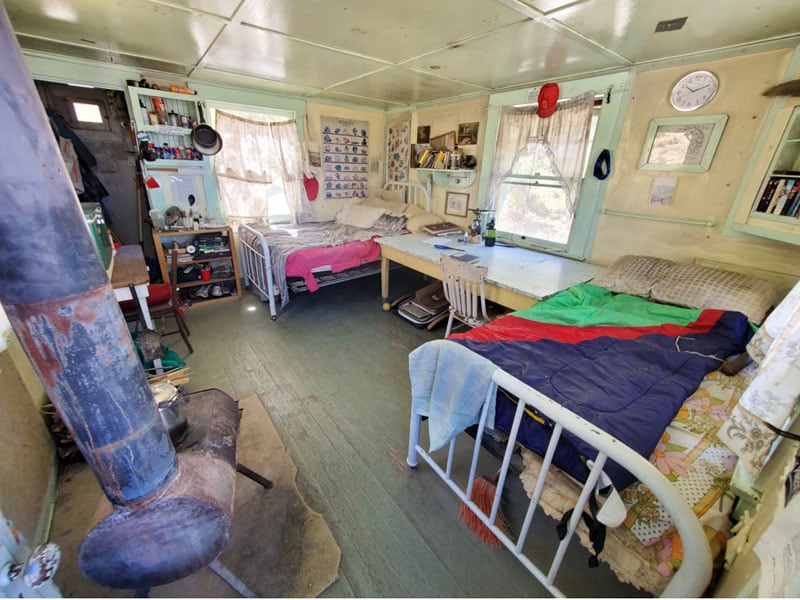 Above: Jeffrey Canyon cabin
Then, we crossed into Nevada where we visited the ghost towns of Tonopah, Belmont, Manhattan, Berlin, Goldfield, and Gold Point.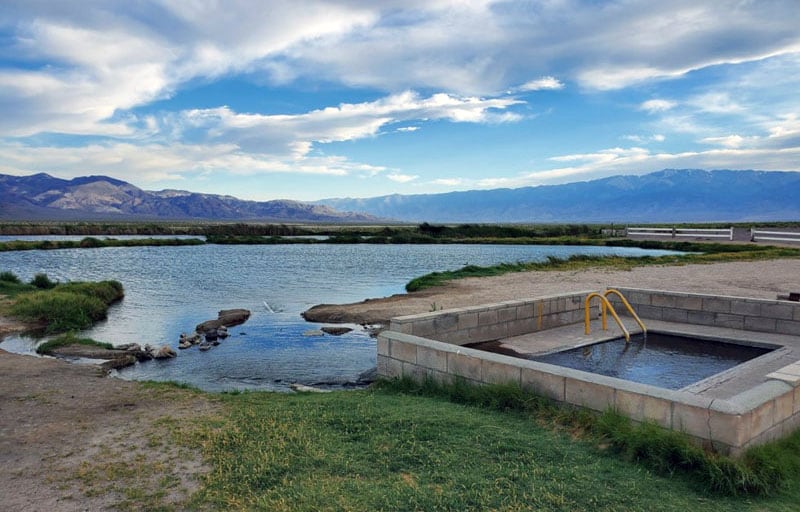 Afterward, we went on to Fish Valley Hot Springs campground for the night.
Above: Stateline Mine
From there we went to Stateline Mine and camped outside the mining cabin. The drive there included a few rough spots along the dirt road. That night we had some severe dust storms.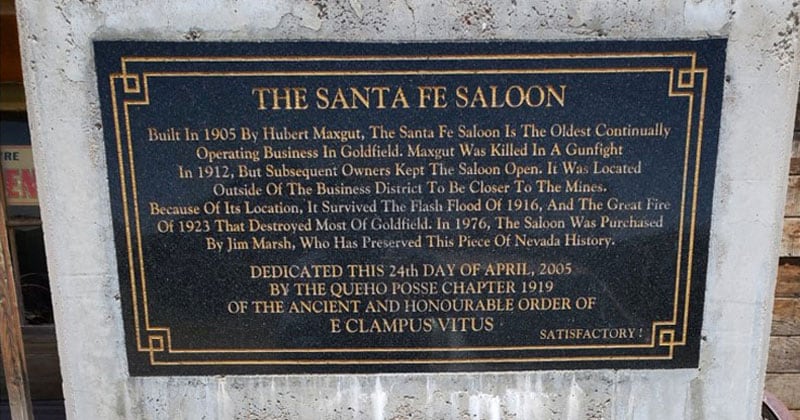 The following morning we went on to Goldfield which included a trip to the international car forest and Gold Point ghost town.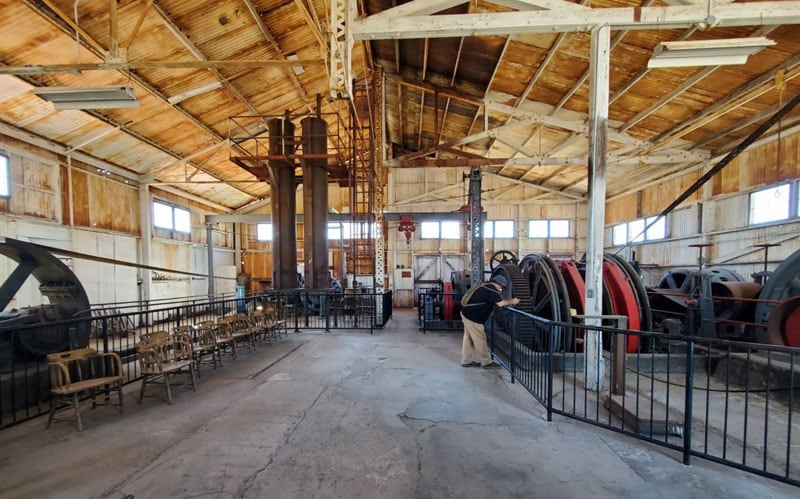 Above: The Tonopah Historic Mining Park
Next, we visited the Mizpah hotel and historic mining park.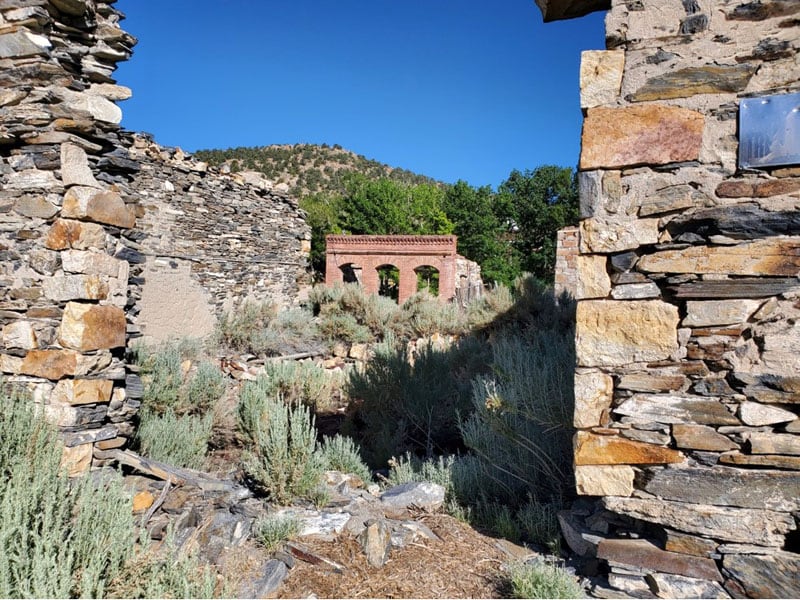 In Benton, we took a guided tour of the Benton courthouse.
We spent the night in Peavine Campground. They have nice shaded campsites but, once again, the road in was rough and quite narrow in spots. The next morning we started our return trip home.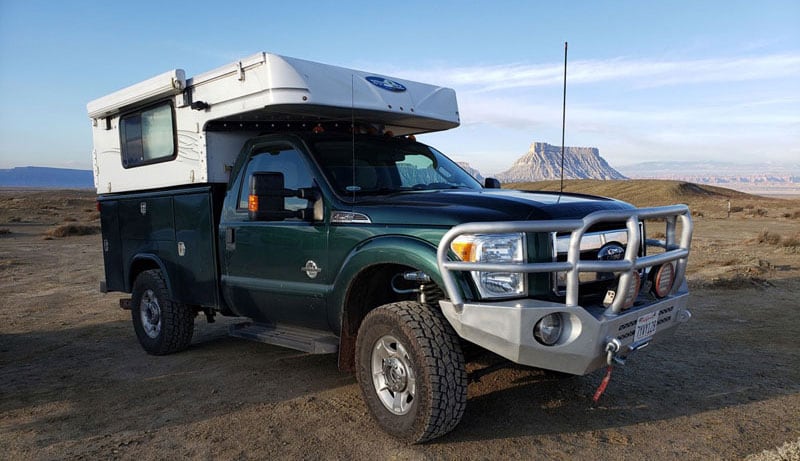 This ghost town adventure was the first outing in my Phoenix pop-up truck camper. I traveled with a group of Jeep Cherokees who preferred off-road trails. Most of the mines are accessible via paved or manageable forest service roads.
Bill Harr
2005 Toyota Tundra
2013 Four Wheel Camper Hawk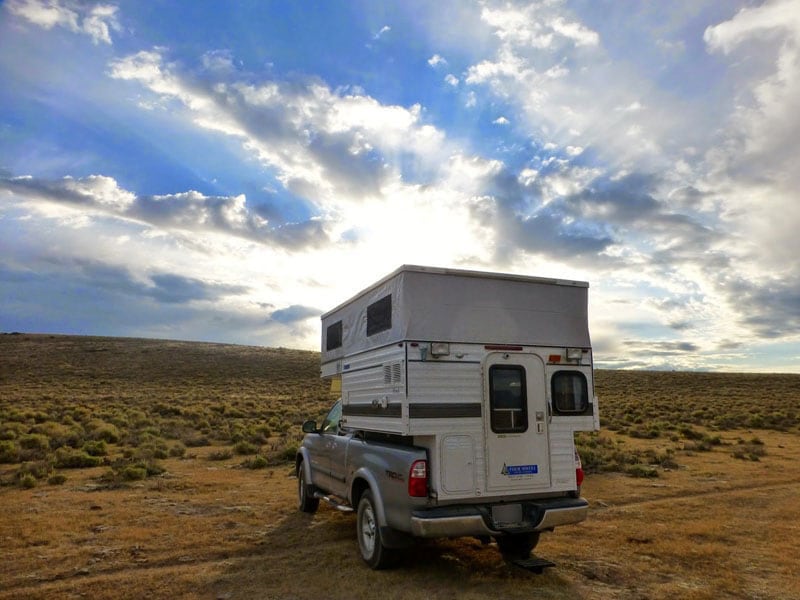 We took a truck camping trip to Bodie, California, an original mining town from the late 1800s. We had been to Bodie 20-years before. This trip to Bodie was just an overnight since we live pretty close by.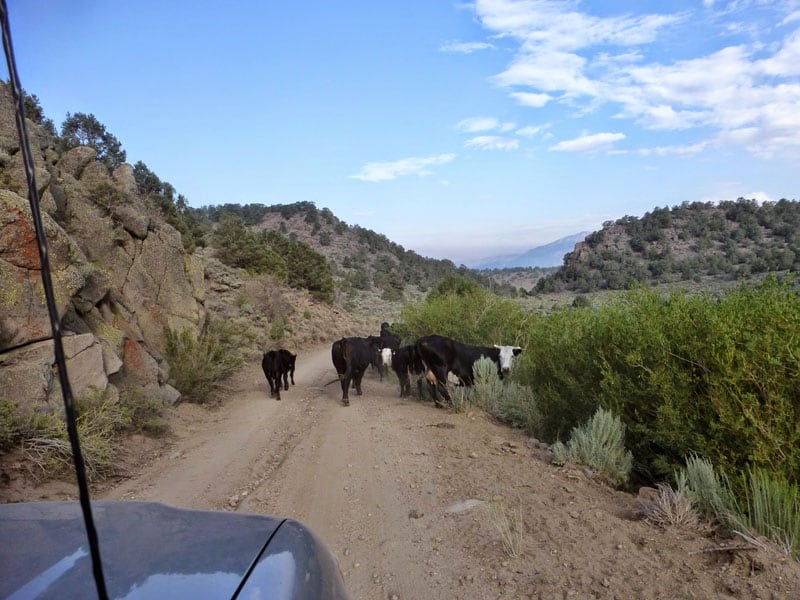 Highway 395 was closed so we traveled on the Aurora Canyon backroad. Along the way there were lots of cows and some wild horses.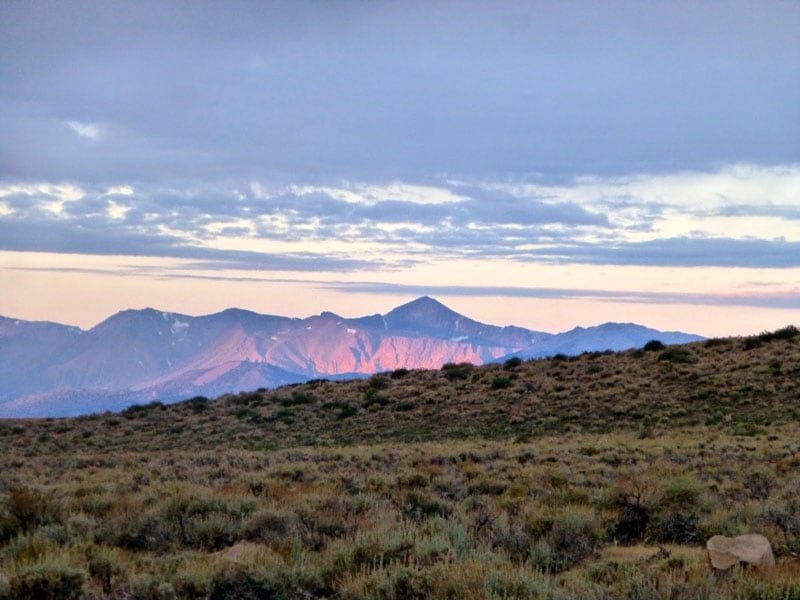 We stopped at Donnell Vista which provides a beautiful view of the Sierras that many people miss.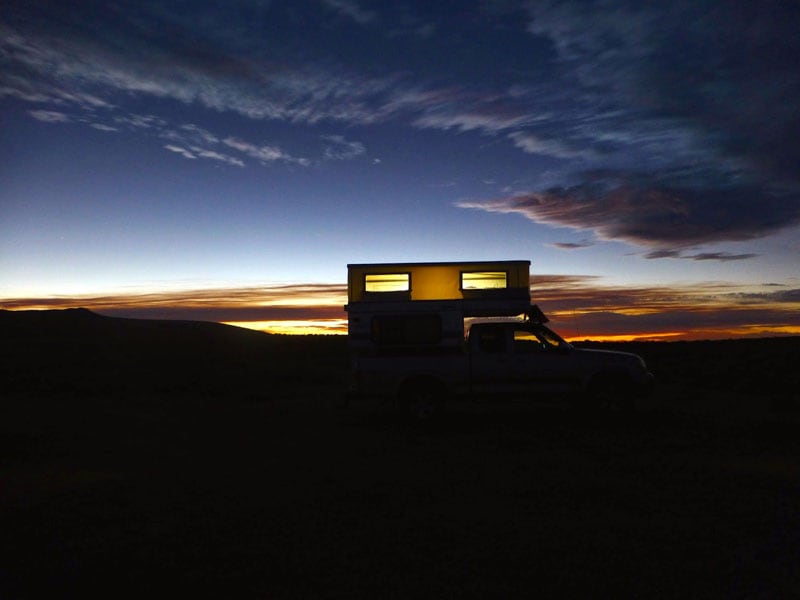 We camped on BLM land off of Bodie Masonic Road. We found a good site before dark and then saw the Milky Way in full view.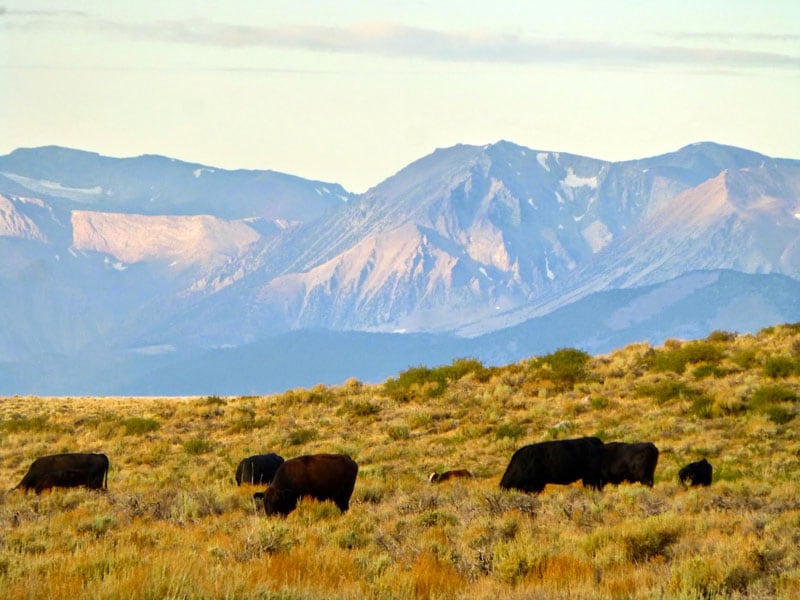 The next day we went on the self-tour of the town, which we recommend. That night, we went on the Bodie after dark mine tour. Get your tickets early as this tour sells out every year.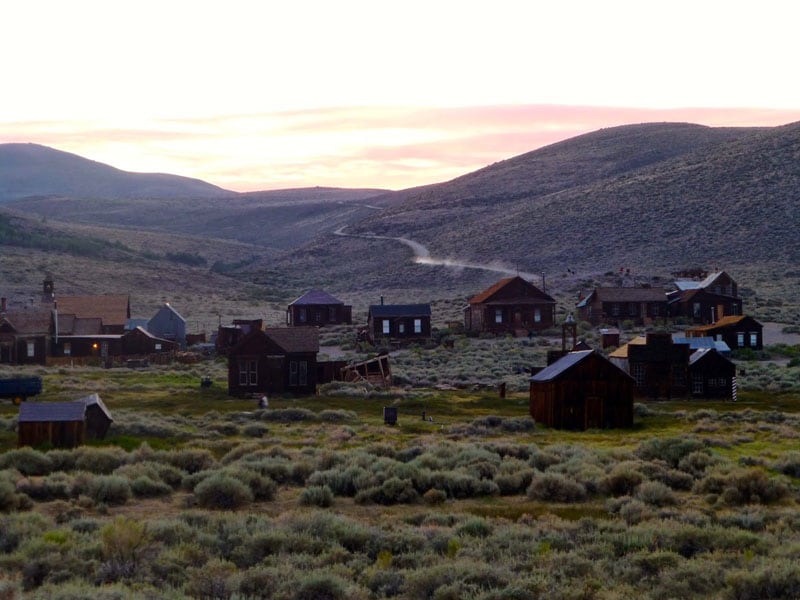 The building and the stars make it worth the trip even if you can't get tickets for the tour. You can still walk around and take pictures.
Kami Golembeski
2011 Ford F350
2019 Northstar Igloo U
SENDING PICS
I wanted to let you know about a little ghost town here in South Dakota. It's across the street from the Spokane Creek Campground which is just south of Keystone on Iron Mountain Road 16A. You can park at the campground and follow the trail up to the ghost town. It is a short hike, so it's perfect for families too. It takes about 15-minutes to get there.
Once you arrive you can explore old foundations, the three buildings that are still standing, and old cars. There is also a gravestone for a miner who was murdered.
You can camp at the nearby Spokane Creek Campground. However, there are so many other great boondocking spots in the Black Hills. If you want to boondock, I would get lost on one of the dirt roads and find a good view!
If you are up for a challenge, you can hike to the top of the mountain behind the ghost town. The views are amazing from there. You can see Mount Rushmore and the Badlands!
Coly Hope
2015 Ford F-250
2019 Capri Retreat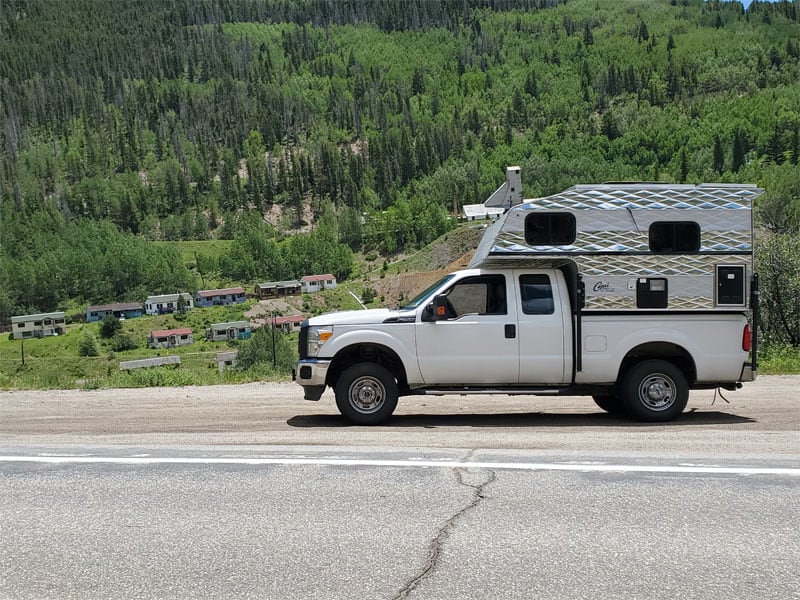 I visited Gilman, which is a ghost town in Eagle County, Colorado at an elevation of 8,950 feet. Gilman is located on the side of a mountain and was created in the 1880s and operated until 1984. It is on Route 24, about 10 miles south of I-70.
Getting to Gilman from the north is easy, but the road has very steep and has winding roads. If you travel to Gilman from the south, the road isn't as winding or as steep and is about 25-miles from Leadville.
The road is in good condition and is traveled by all sorts of vehicles. There are pullouts along the road so you can pull over and take in the view.
My only warning is for people who are scared of heights. There are some places that might make you nervous! Considering some of the other mountain roads in the area, it's really not that bad.
The town has been deemed a Superfund site by the EPA . No one is allowed in Gilman, but you can get great views of the town from Route 24.
There is a place where you can dry camp right outside of Minturn, which is just a few miles away. On this trip, I camped 60-miles away from Gilman in Buena Vista because I had business there.
Tim Zeh
2019 Ram 3500
2019 Arctic Fox 1150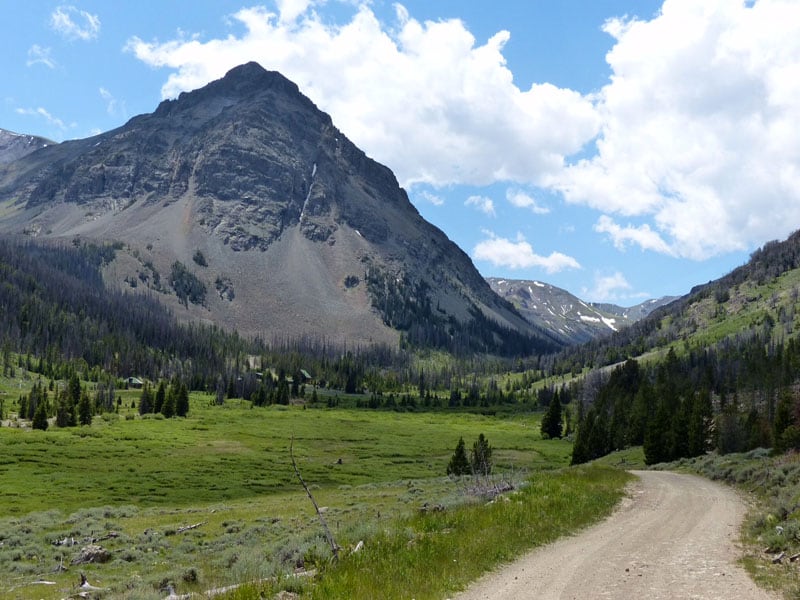 While in Wyoming I visited the old abandoned gold town of Kirwin. It is about 38 miles southwest of Meeteetse. There are four-wheel drive tours out of Cody if you feel uncomfortable traveling the road.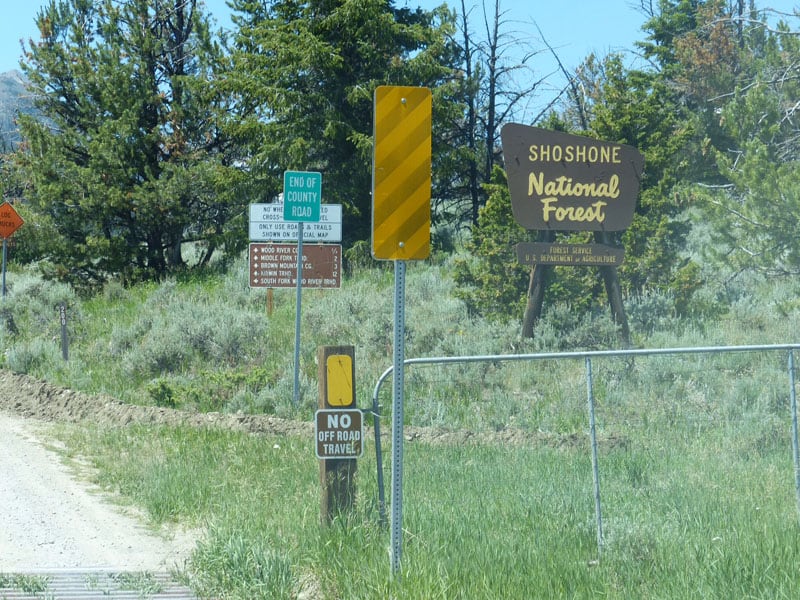 The road starts out easy for the first 20 miles and ends with steep narrow grades and numerous river crossings. Rangers warn of trying the drive during the rainy season as roads are slippery and rivers can be deep.
When I traveled it, the gravel road had been recently graded and there were lots of sharp rocks. There was also lots of traffic when I drove up the rough road, but I made it without incident. The final elevation is 9,200-feet above sea level.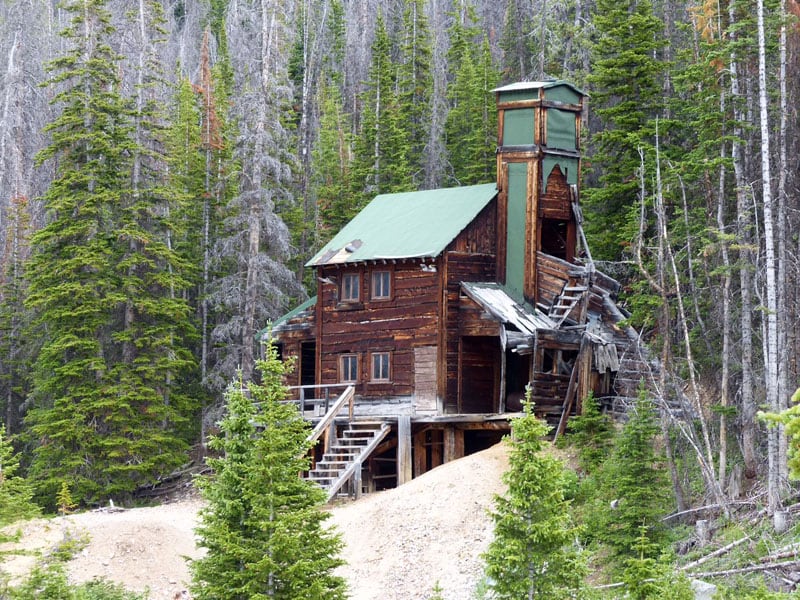 The gate to the town was blocked and we had to walk into Kirwin. It is set in the mountains towering an additional 3,000 feet above the town. There are numerous YouTube videos about the history of the town and the 1907 Avalanche that destroyed several buildings.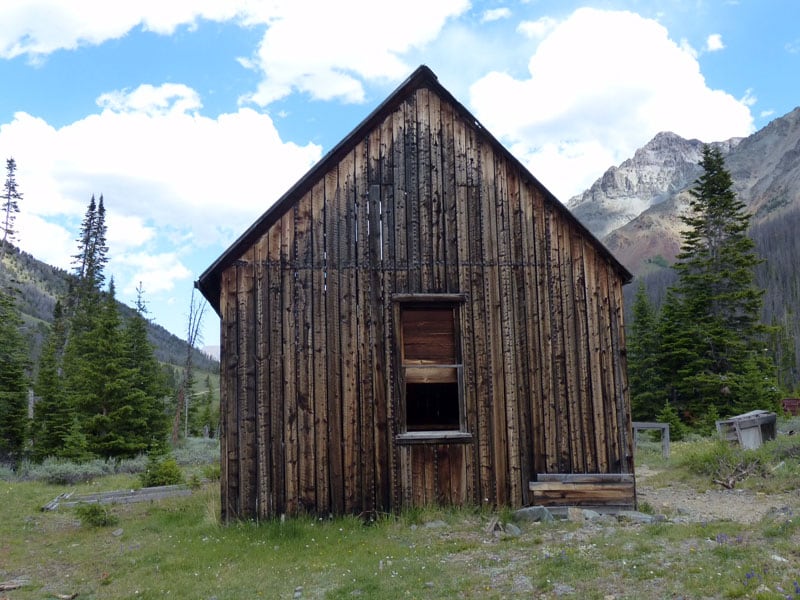 I was going to spend the night outside town, but headed back as the skies turned black and storms threatened. I drove back over the river crossings and ended up at a dispersed national forest campground. There are many places to stop along the way.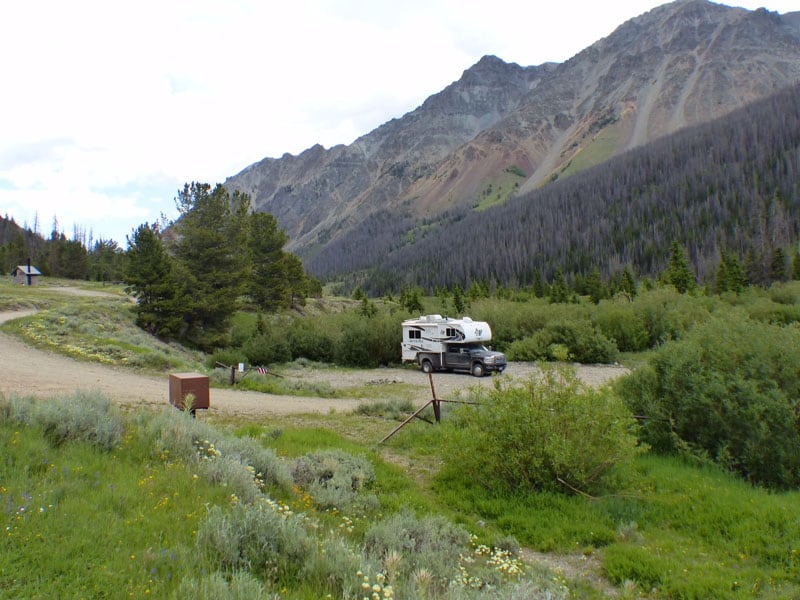 After I got to camp and set up, I noticed my right rear tire was flat with a nice scrub on the outer sidewall. The TPMS did not send a warning so I assume I must have brushed against one of the numerous cattle guards I crossed. Replacing that tire cost me about $300 in Cody.
Like any off-roading adventure, make sure you have a full tank of fuel, a good set of tires, and a full-size spare. I used four-wheel wheel drive to cross the rivers and make it up the steep grades in the loose stone. Do not stop in the rivers because the rocks are loose and you need to keep your momentum.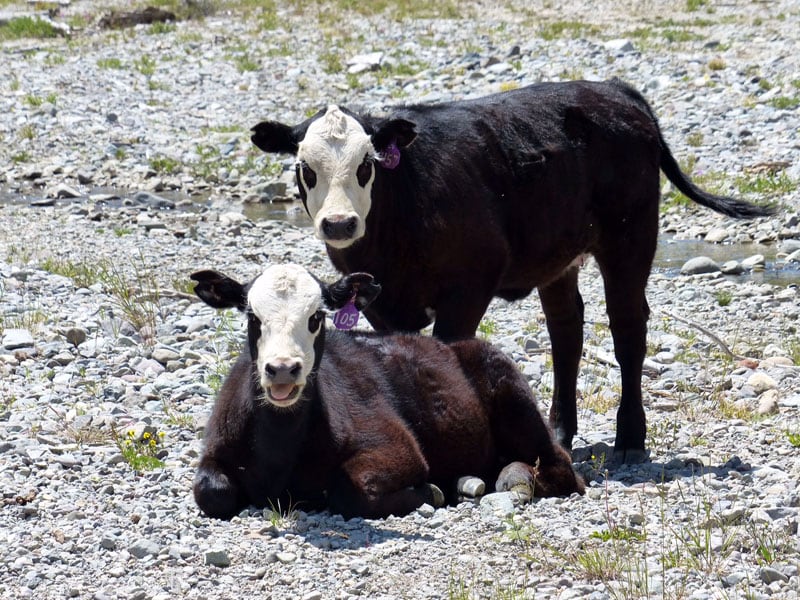 Take your time and be considerate of others. Dust is a major problem on gravel roads so slow down. Also, be considerate about slowing down or stopping in tight situations.
I met another full-size pickup coming down the road and we both had to pull in the mirrors. His wife got out to help guide him around me. Luckily the 100-foot drop-off was on his side and I was up against the mountainside.
There is an annual pilgrimage to the town in August. Locals have tried to maintain the buildings by keeping the roofs repaired and keeping the buildings dry. It would be nice to visit when the town is active to talk to the locals. It was well worth the trip!
Jack Purdy
1969 Ford F-250 Camper Special
1971 Roll-A-Long
We started visiting ghost towns with our truck camper in the 1970s and 80s. Many of these towns may have changed since we visited them.
The following recommendations are from our experiences at that time. They may not be the same now in 2020, so take a look online before visiting.
Rhyolite is our favorite ghost town to visit. We visited in the late 1970s and 80s.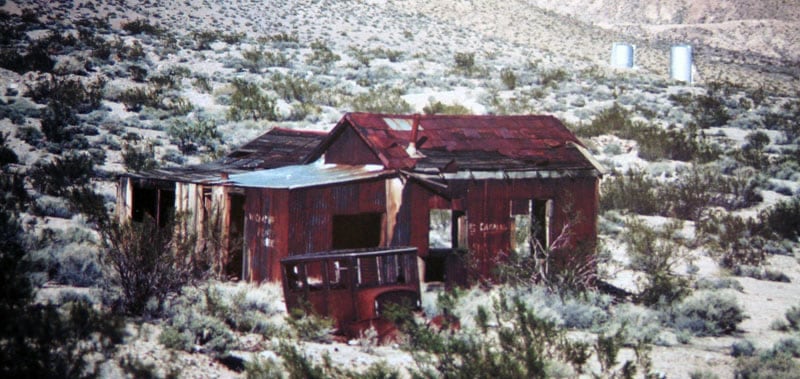 Rhyolite is located four miles west of Beatty, Nevada. There is easy access off Route 374.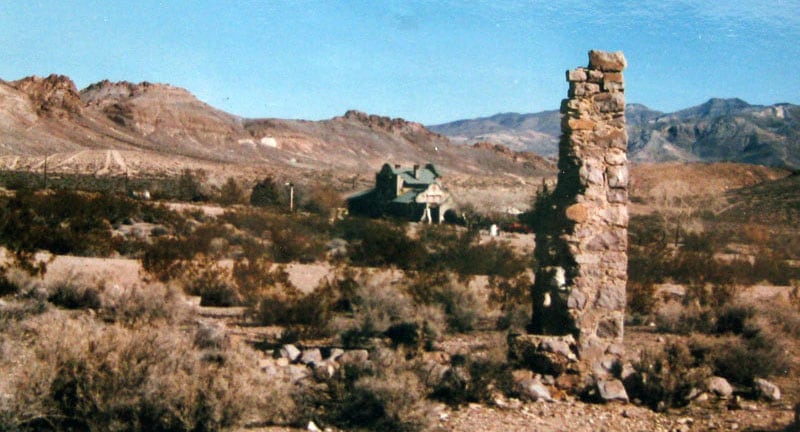 It was a booming town from 1905 to 1907 with a railroad station (pictured above), a stone bank building, and a schoolhouse.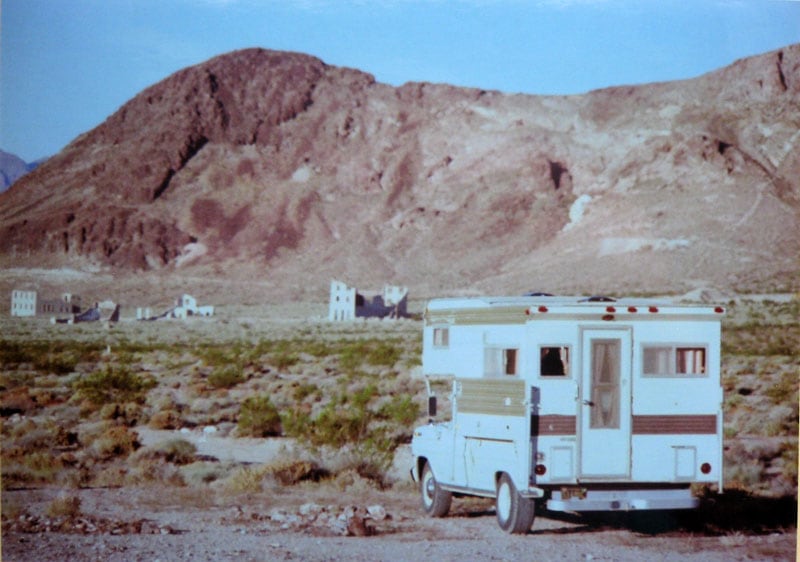 We dry camped on the hill above the town.  At night there was a dark sky with thousands of stars because there are no city lights nearby.  We would sit in the cab looking down on the sleeping ghost town and listen to Oxygene by Jean Michel Jarre on the cassette player.  It fit the mood perfectly.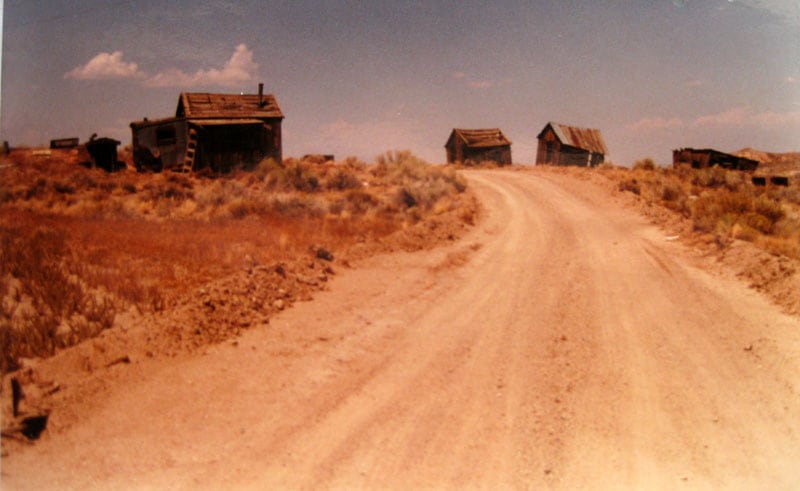 Goldfield (pictured above and below) is located on Route 95 about 70 miles north of Beatty, Nevada. We were there in 1981 and 1985 and dry camped in the area.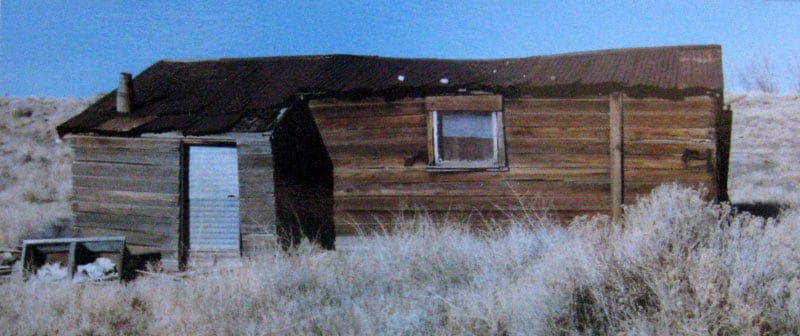 Goldfield got its name from jewelry rock laced with gold. Gold was discovered there in 1902.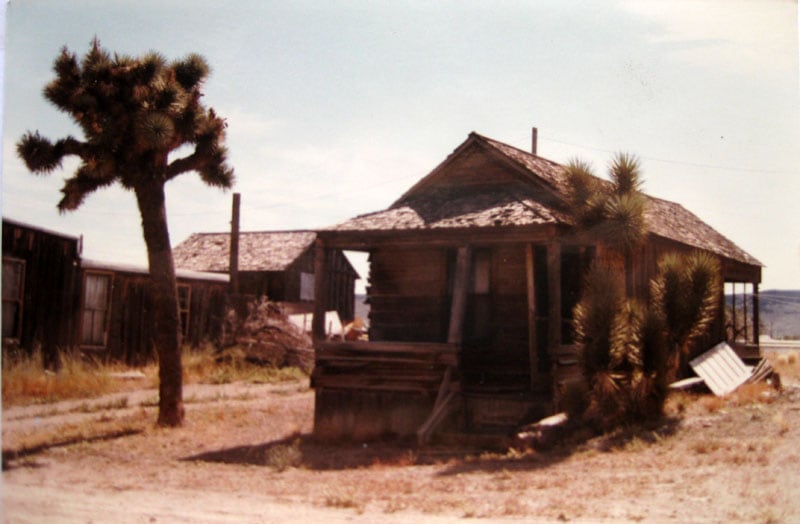 By 1906, it had a population of 30,000 and by 1920 production had dwindled and it became essentially a ghost town.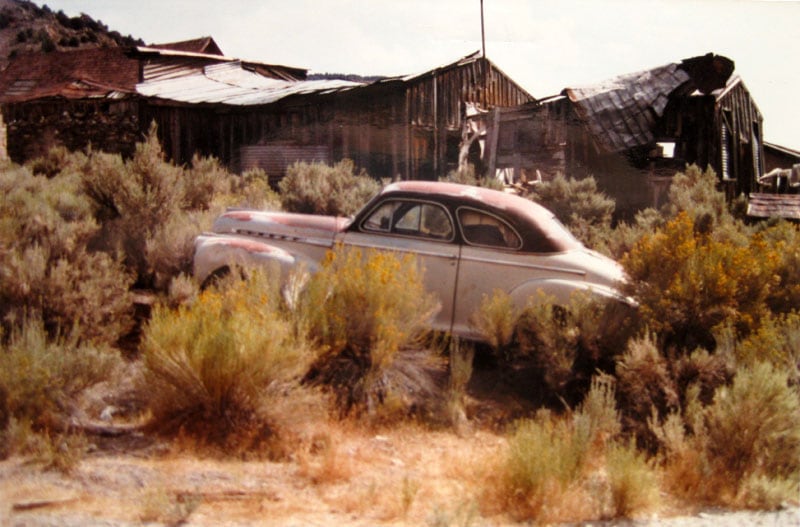 Belmont (pictured above and below) is located in the Great Basin area of Nevada.  From Tonopah go east on US6 for five miles and then north on State Route 376 for thirteen miles. Then, make a right on State Route 82 for 27 miles.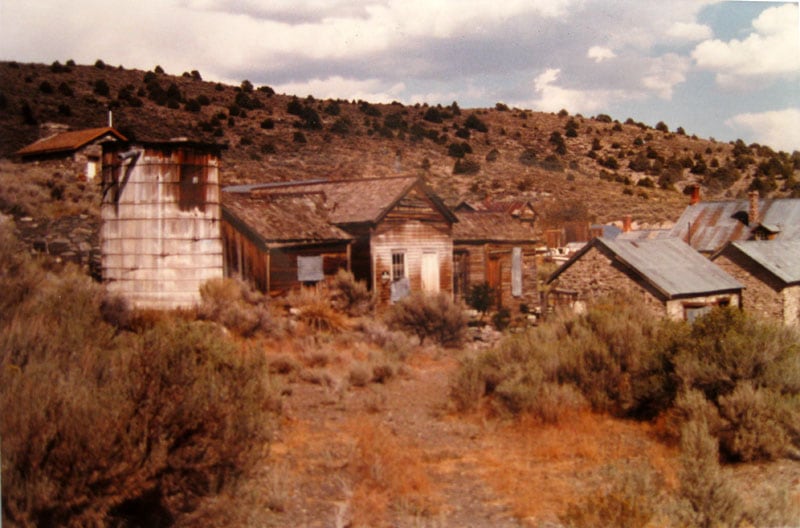 Belmont's boom period lasted from 1867 to 1885 producing $15,000,000 worth of lead and silver ore. We were there in 1981 and dry camped at Peavine Campground off of State Route 376 by Carvers.  It was a primitive campground.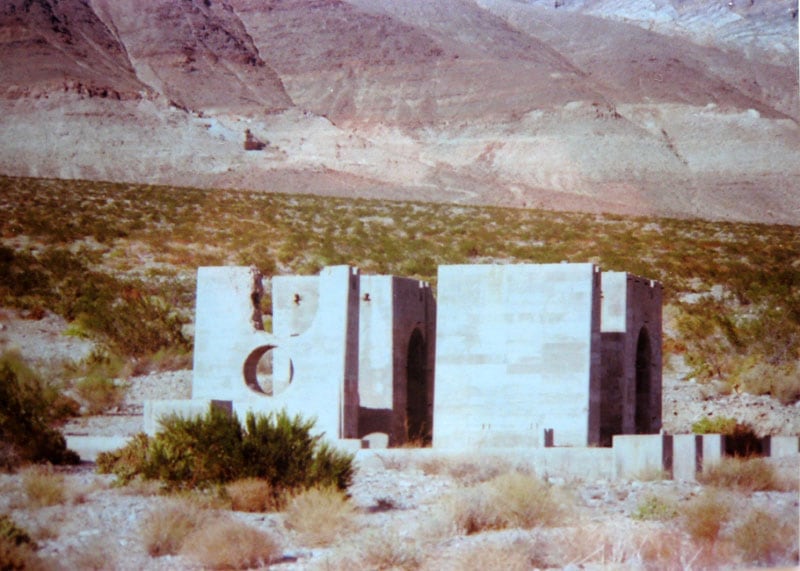 Carrara, Nevada's townsite was a marble quarry and lasted from 1913 to 1924.  Ruins of a marble finishing mill (pictured above) plus various concrete foundations can be found along US-95 nine miles south of Beatty, Nevada.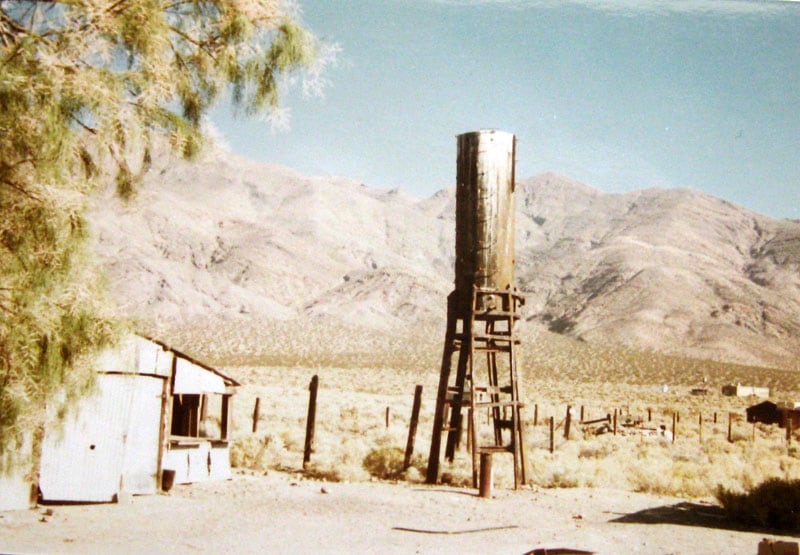 Garlock is in the Rand Mining District and was founded in 1894. It provided milling service for the Yellow Aster mine in Randsburg. The picture above was taken in 1981.
Garlock (pictured above) is located along Randsburg Red Rock Road, about eight miles west of State Route 395. We didn't camp there but there are camping spots along Red Rock Road or at Red Rock State Park in the area.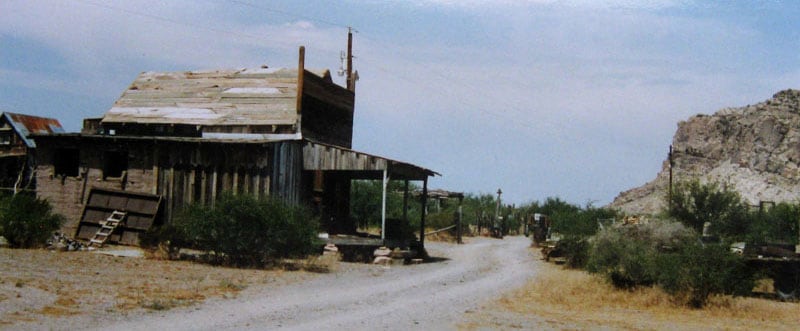 Steins (pictured above) is located off of I-10 about six miles from the Arizona border.  It was founded in 1880 as a fueling stop for the Southern Pacific Railroad.  The town was abandoned after World War II. We were there in 1986 and dry camped overnight outside of town.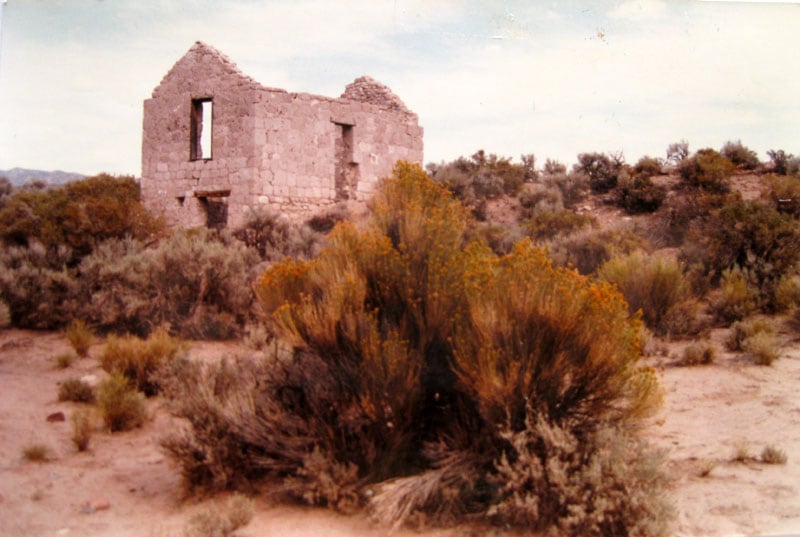 Palmetto is located 32 miles west of Lida on Highway 168 (pictured above).  It was founded in 1866 as a silver mine.  The miners thinking the local Joshua Trees were palm trees named the mining camp Palmetto.  The town peaked in 1906 and it died soon after. We didn't camp in the area as we were just traveling through.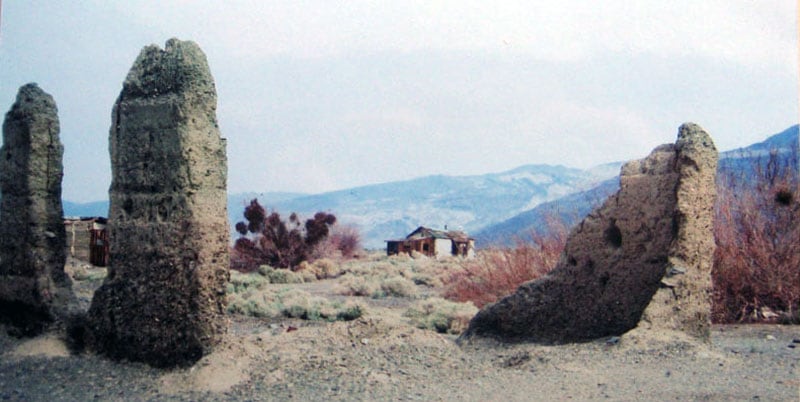 Last but not least, Panamint Valley (pictured above) has also been one of our favorite ghost towns.  It is located in the Panamint Valley about 28 miles north of Trona off Route 178.  A good dirt road about three miles leads to the town.
The town was active from 1897 to 1917.  It was a supply center for nearby camps and mines of the Panamint Range.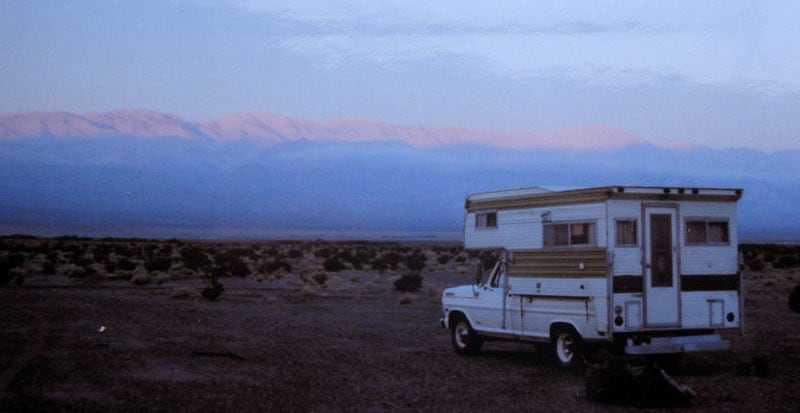 We dry camped in the Panamint Valley near Ballarat outside of town.  The pictures are from during our visit in the late 1970s and 1980s.
Connie Westbrook
2006 Chevy 3500
1997 Lance Squire 5000
The San Juan area of Colorado is covered in old and running mines. A very popular thing to do there is rent a Jeep or side-by-side (not allowed in all towns in the area) and drive the many backcountry old mining roads up into the mountains. We always start in Silverton and Ouray.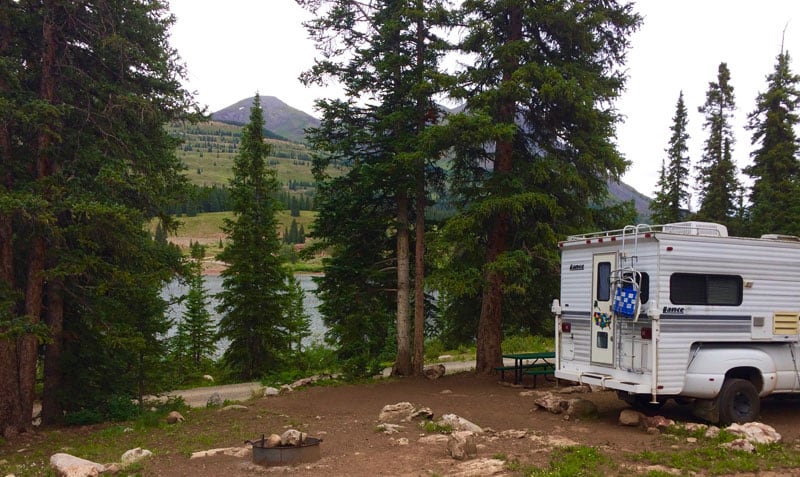 We stayed at Molas Lake Campground (pictured above) which is owned by the town of Silverton. There are also tons of boondocking opportunities in the area.
You will need some sort of four-wheel drive vehicle for most of the roads. Check with locals about road conditions and your ability. There are plenty of easy and intermediate roads in the area but also some challenging roads.
Scott Wyllys
2017 Dodge 2500
2008 Travel Lite 700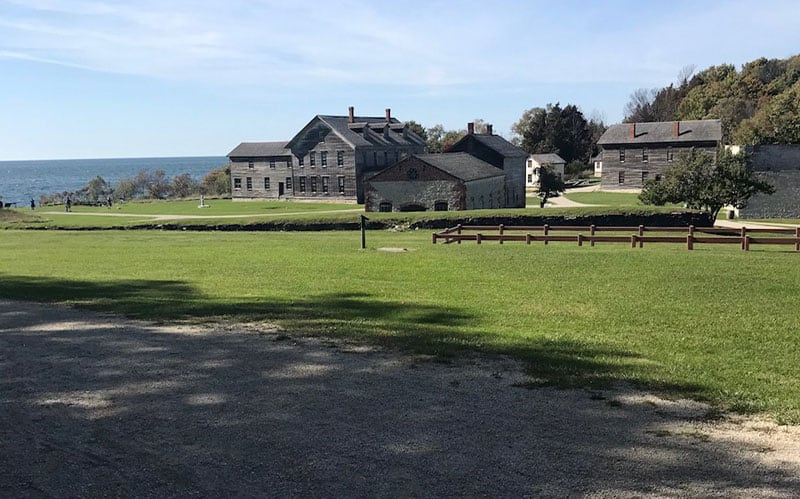 Fayette Historic State Park in Garden, Michigan is an 1800th-century Pig Iron Ore town that they made on-site. There are just gravel roads in the town and no vehicles are allowed. It has a visitor's center and parking lot that's just a short walk to the historic town.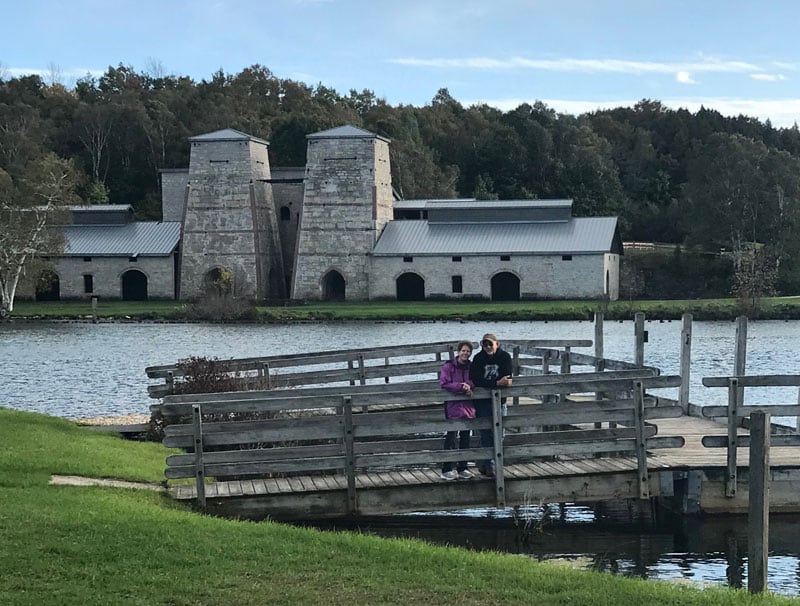 About a mile away from the town is the Fayette State Park Campground which is a nice little place to stay.
Jay Knight
2018 Chevy 3500
2014 Northstar Adventurer
Rodney, Mississippi is an interesting ghost town. It has several churches still standing. One has an embedded cannonball from the Civil War.
Rodney is located near the Mississippi River. The river changed its path leaving Rodney with no reason for being. Then, an annual river flooding sealed its fate.
Lots of photos are easily accessible by an internet search of Rodney, Mississippi. I remember it to be a fairly smooth drive on dirt roads to the town remains.
We boondocked because there's not much going on there in town. No problems were encountered.
Philip Tron
2009 Chevy 3500
2012 Lance 1050
I've visited many of the ghost towns listed in the books and the website ghostsofnorthdakota.com. I own a farm half a mile from one of them. I haven't visited Ross, North Dakota which is the site of the very first mosque built in the United States by Lebanese immigrants.
There are many small town camping opportunities in city parks in rural states. They may be appropriate for boondocking, but I refer to the Wright book (available on Amazon) for low-cost camping in the Lower 48.
Expect gravel roads. I grew up on a farm, so gravel is normal for me.