Above: Calf Canyon hike in between Escalante and Boulder, Utah
Between the towns of Escalante and Boulder is a camping area called Calf Creek Recreation Area.  It has become quite popular, but if you can't get a campsite there is plenty of BLM land with campsites nearby.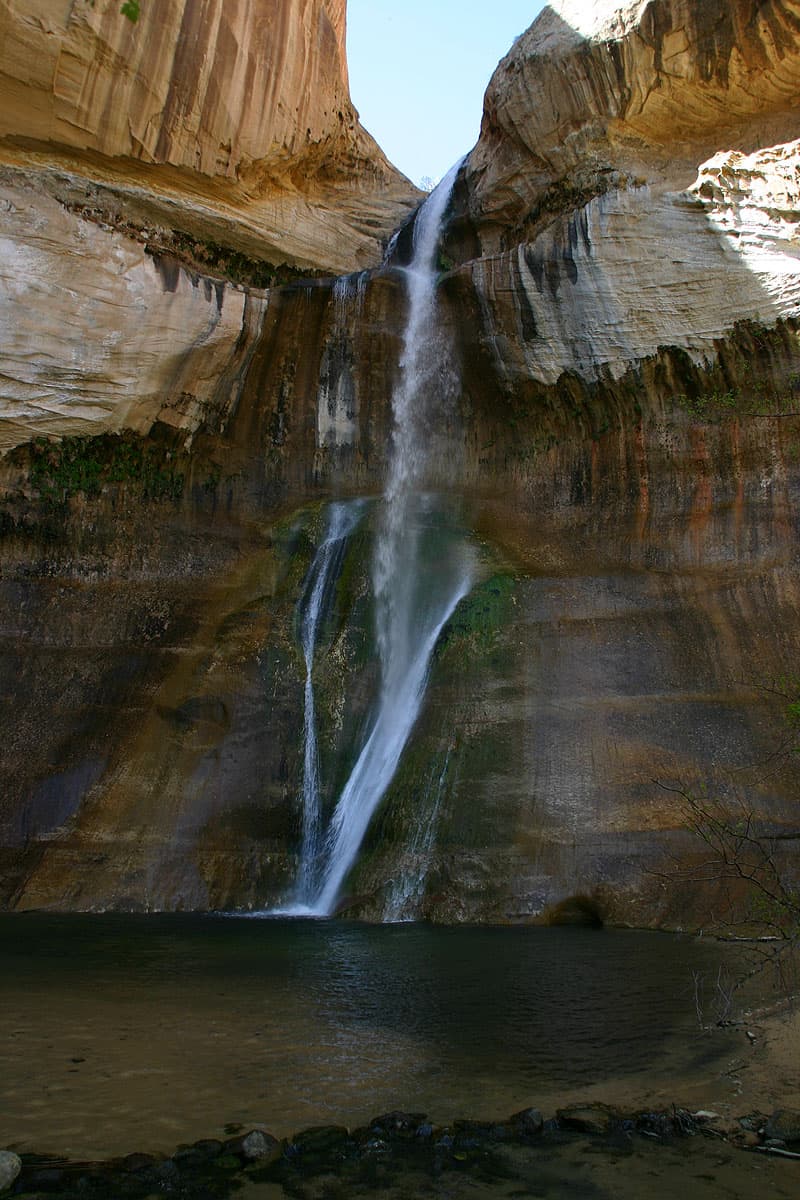 The hike into Calf Creek Falls is a must.   Venture off the trail to the north to find Anasazi granaries and rock art.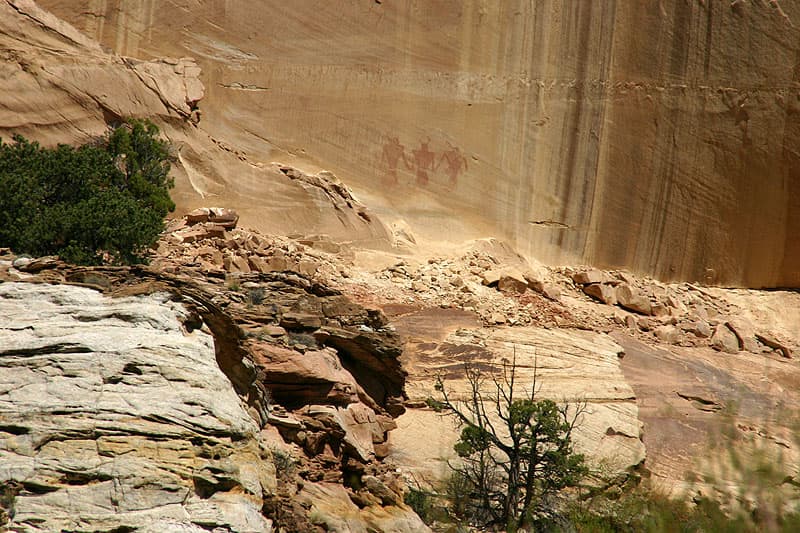 Above: 1000 plus year old Fremont pictographs in Calf Creek Canyon
Another great destination is the Burr Trail Scenic Backway which travels east from Boulder to the junction with the Notom Road.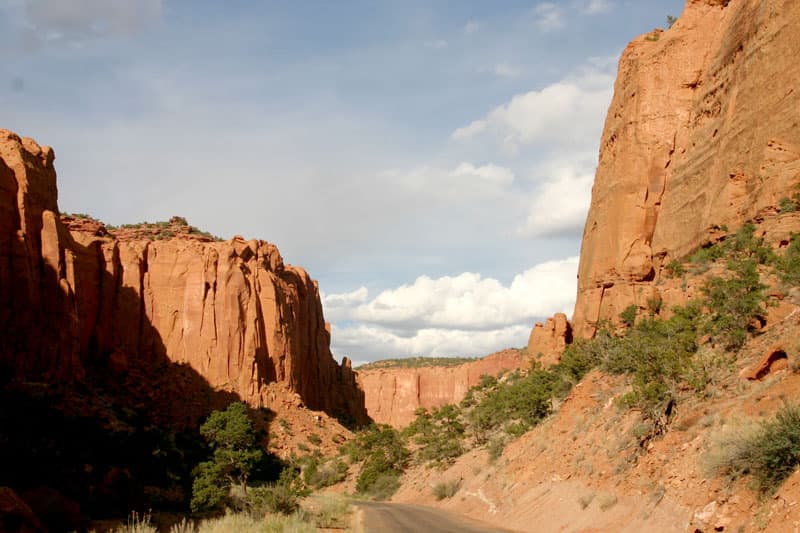 Above: Driving along the Burr Trail in Long Canyon
This road travels north to Capital Reef National Park.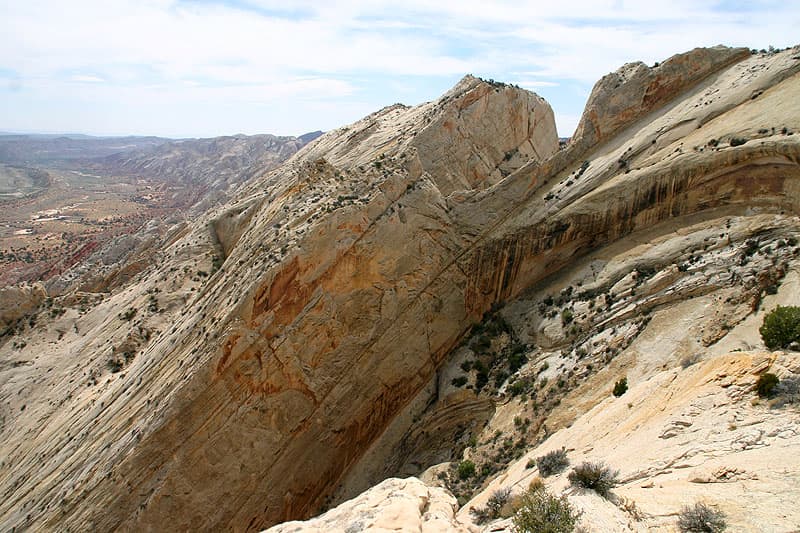 Above: Looking South at the Waterpocket Fold
The Burr Trail Road turns south following the Waterpocket Fold, an amazing geological formation.  It ends 5 miles north of Bullfrog on Highway 276.  The total distance is about 63 miles – 17 miles are unpaved.  Check at the Ranger Station in Boulder for information and road conditions.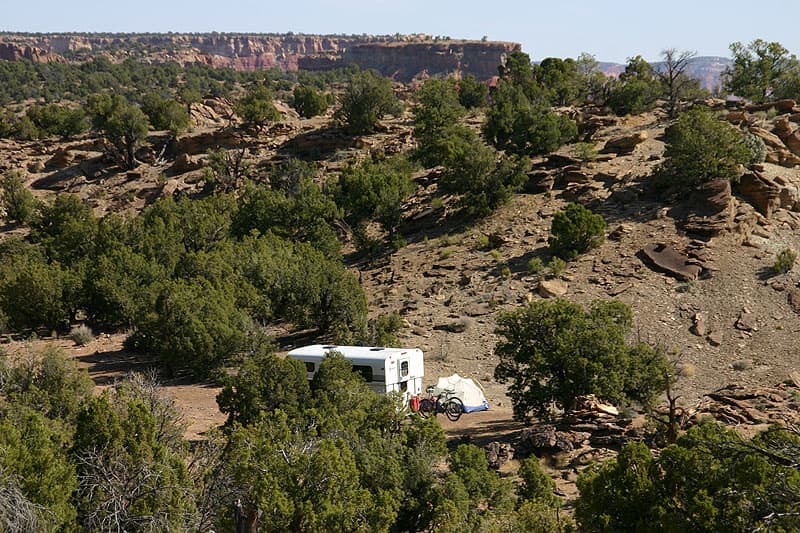 Above: Campsite North of Long Canyon on the Burr Trail
The beginning of this of this drive goes through the vertical walls of beautiful Long Canyon.  It's BLM land so there are lots of places that you can pull off and camp. One of our favorite spots it just west of the Long Canyon Overlook just off the highway on a dirt road.
Two and a half miles before you reach the junction of with Notom Road is a turnoff into Upper Muley Twist Canyon.  It's 2.7 miles one way, but the drive through a narrow wash takes about 45 minutes.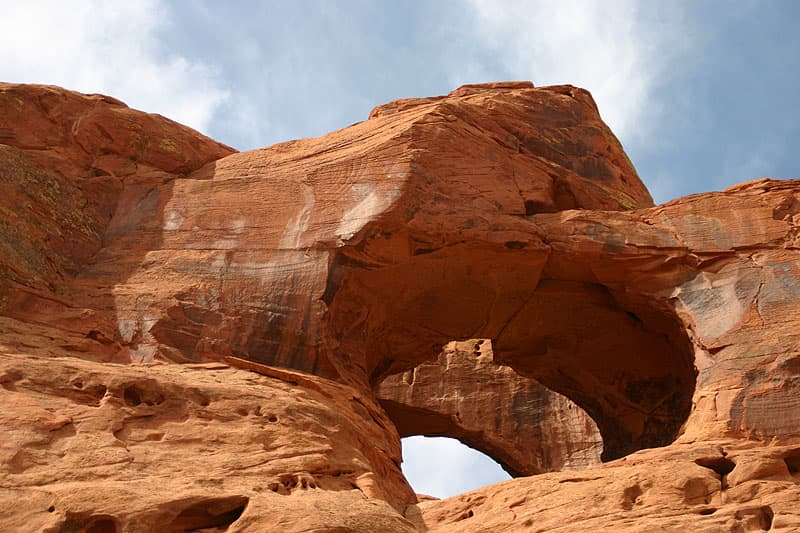 Above: Double Arch on the Way to Upper Muley Twist Canyon
The road passes Double and Triple Arch.  There's a trailhead for a short hike to Strikes Valley Overlook which offers fantastic views of the Waterpocket Fold.