Off-road adventurer Maggie MacPherson shares her favorite BLM roads, canyons, arches, slot canyons, and ghost towns in the Grand Staircase-Escalante and Vermillion Cliffs National Monuments.

The Grand Staircase-Escalante and Vermillion Cliffs National Monument are in the area between Highway 12 to the north, the Burr Trail Scenic Byway on the east and Highway 89 on the south and west. It's a huge area with fantastic books dedicated to its spectacular offerings.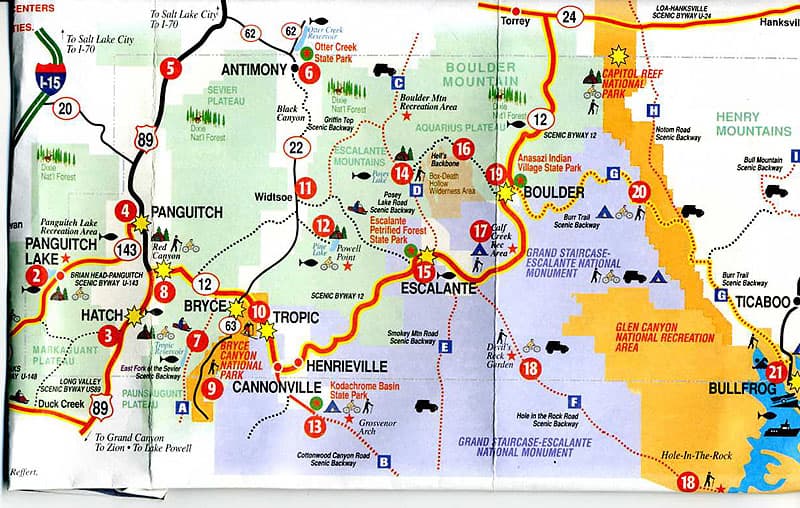 One of our favorites is the Hole-in-the-Rock Road that the Mormons took to cross the Colorado River in 1879 when they were going to settle in the area around what is today Bluff, Utah.  It begins just north of the town of Escalante.  We once drove it in our camper with my sister and brother-in-law following us in a rental car.  I'm sure the rental agency would not have approved.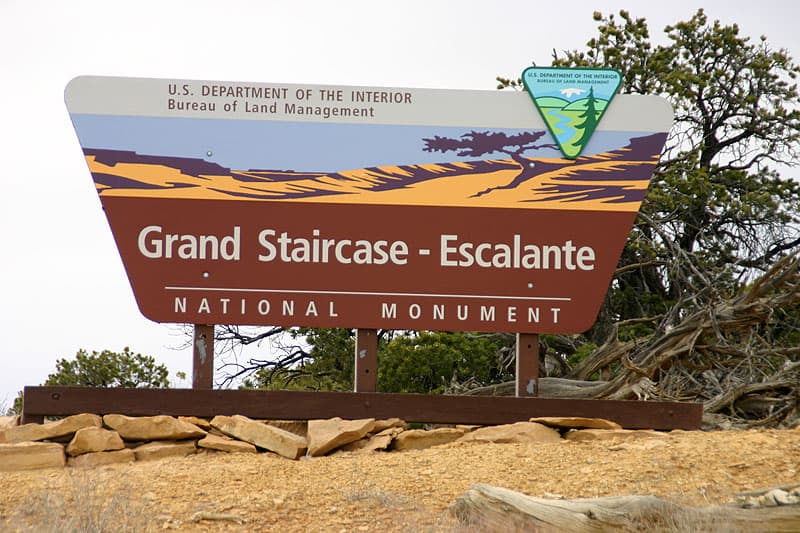 The first 48 miles is a pretty good dirt road that most cars can drive, but you are more comfortable with a four wheel drive vehicle, especially for the last five miles.  This should not be attempted in the rain.  Along the way are many adventures.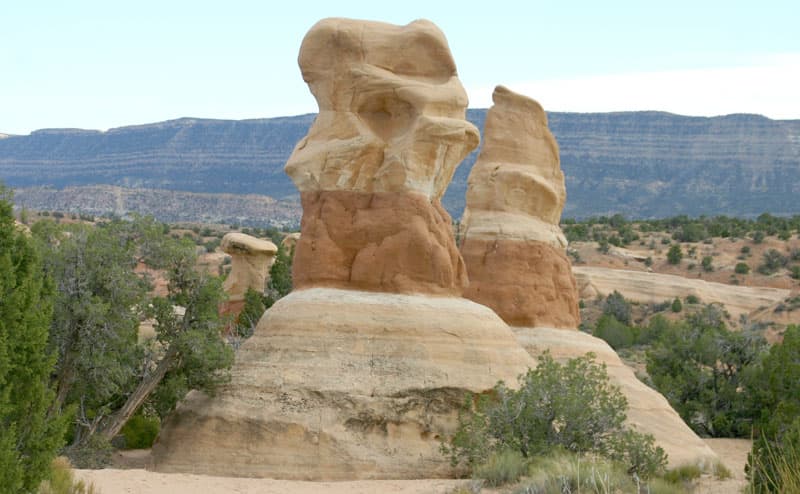 Above: Devils Garden Off Hole-In-the-Wall Road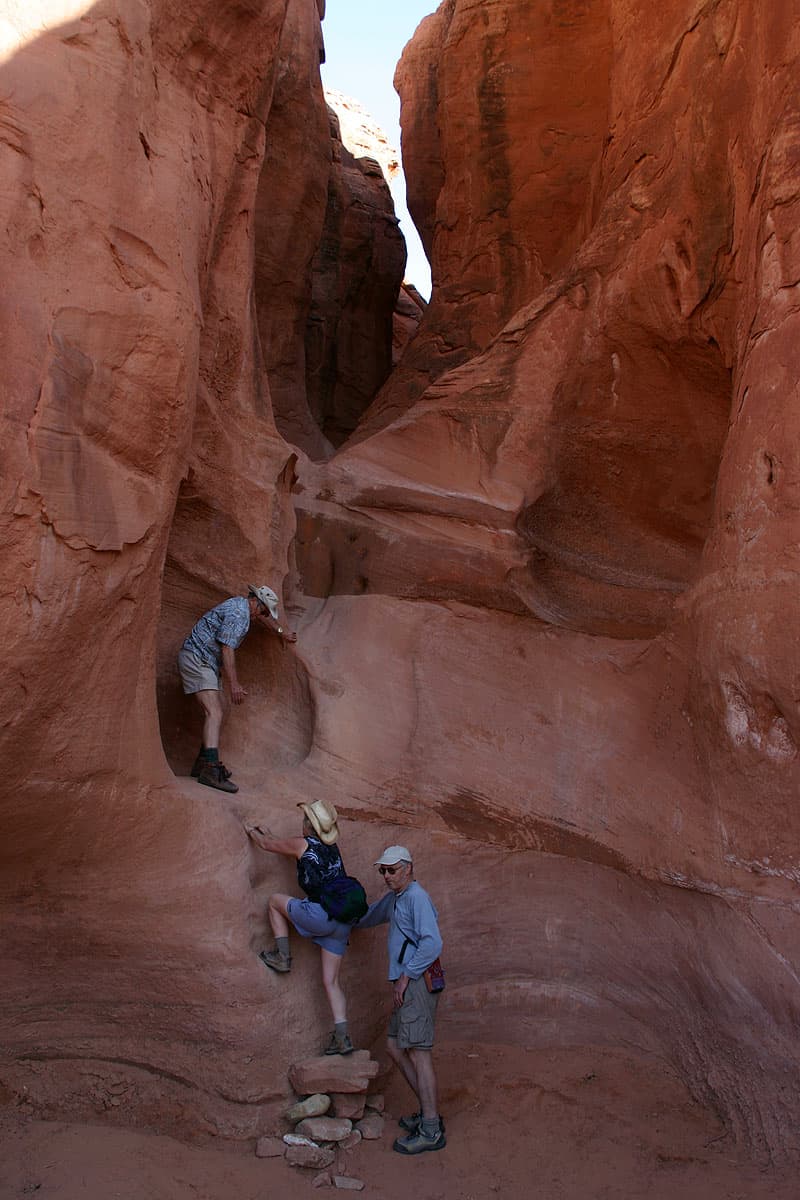 Above: Peek-a-boo slot canyon off Hole in the Rock Road
Above: Spooky slot canyon
The first is a stop at Devil's Garden for a short hike through the picturesque hoodoos.  Further down the road there are a number of slot canyons  – Peek-a-boo and Spooky are just off the road on a spur road to the northeast.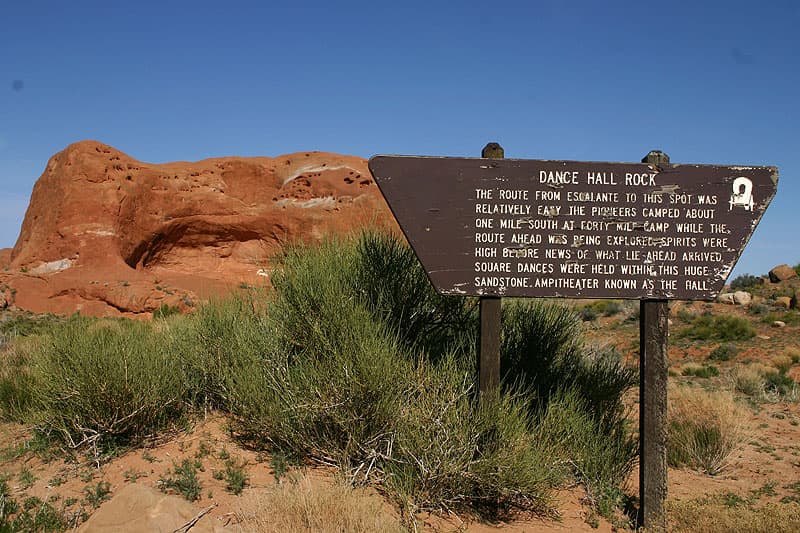 Further on is Dance Hall Rock which provides a couple of good campsites.  The Mormons stayed here awhile to fatten their cattle. They brought out their fiddles, and the music echoed off the walls.  In their journals they wrote wonderful passages about the camaraderie.  The rocks are fun to climb and explore.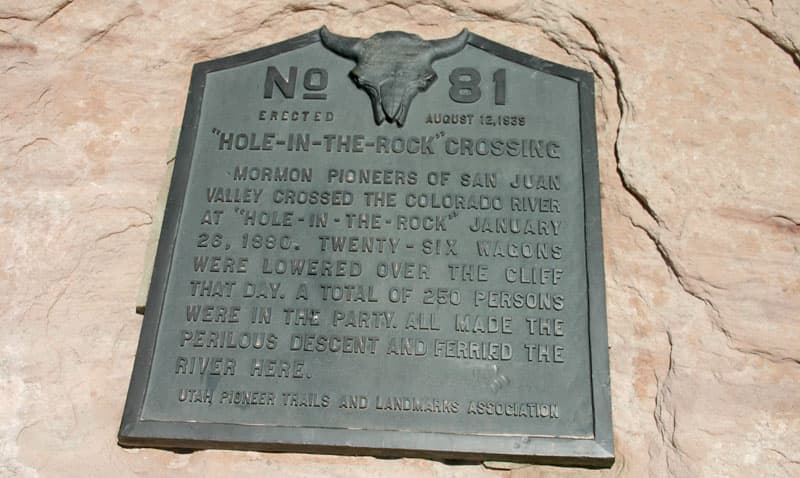 Above: Cottonwood Trail Marker for the Mormon Route to the Hole in the Rock Road in Escalante, Utah
At the end of the road is a very steep trail down the route the Mormon covered wagons took to cross the Colorado River.  It now ends at Lake Powell.