A very unique aspect of the Alabama Hills is the easy and close-up access for visitors to hike, climb, and view these huge rock formations.  The area is combed with dirt roads allowing Gail and I to drive our truck camper right up to any formation that looked interesting to explore.
10. Boulder Creek Campground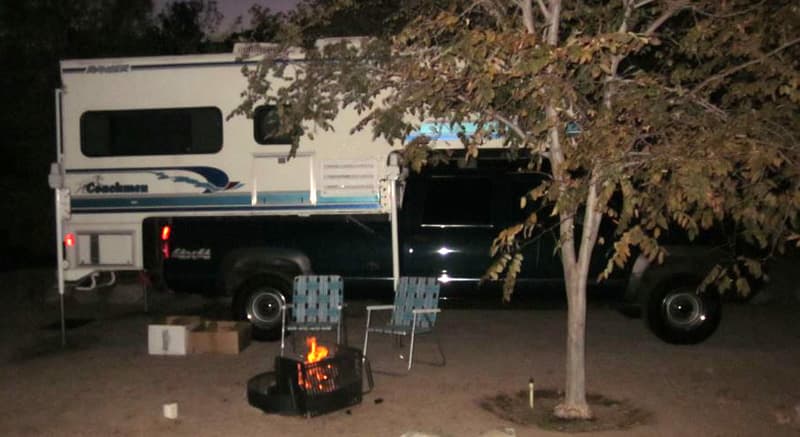 The very close Boulder Creek Campground made a several day stay easy and comfortable.  Boulder Creek features full-hookup and tent sites and is located on U.S. Route 395, which itself happens to be one of the United States most beautiful drives.  Staying at this campground, we could easily off-load the camper, set it on the ground as our evening retreat, and take the truck to more easily explore the area.  One of our photos shows an evening at Boulder Creek when we left the camper on the truck.
Nearby Recommendations
Other nearby recommendations include Ancient Bristlecone Pine Forest north of Big Pine, the switchback drive up the Sierra's to Horseshoe Meadows (just across the road from the campground), the Mt. Whitney portal, and Death Valley National Park (a trip unto itself).  It would be easy to spend weeks in the area.