Fellow truck campers recommend their 31 top experiences, destinations, and campgrounds on Vancouver Island.  From ferry rides to spectacular gardens to the Ewok Village in Tofino, Vancouver Island belongs on your must-see bucket list.

We cannot be the only people on Earth who have been confused by the three Vancouvers.  For the record, there's Vancouver the Canadian island, Vancouver the city in British Columbia, and Vancouver the city in Washington State.  For those who are not from the northwest, the nearly identical names are a triple Vancouver confuser.
All of these Vancouvers celebrate Captain George Vancouver, a British officer of the Royal Navy who charted the Pacific Coast in the late 1700s.  History reveals that Horatio – as George was evidently better known – somehow missed the Fraser, Columbia, and Skeena Rivers.  In all fairness, he didn't have GPS to aid him, and I probably couldn't chart my way across Key West – much less the entire northwest coast – without GPS.
For the record, this article is specifically about Vancouver Island, a 12,079 square mile (21,285 square kilometer) land mass in the Pacific Ocean off the coast of southwestern Canada.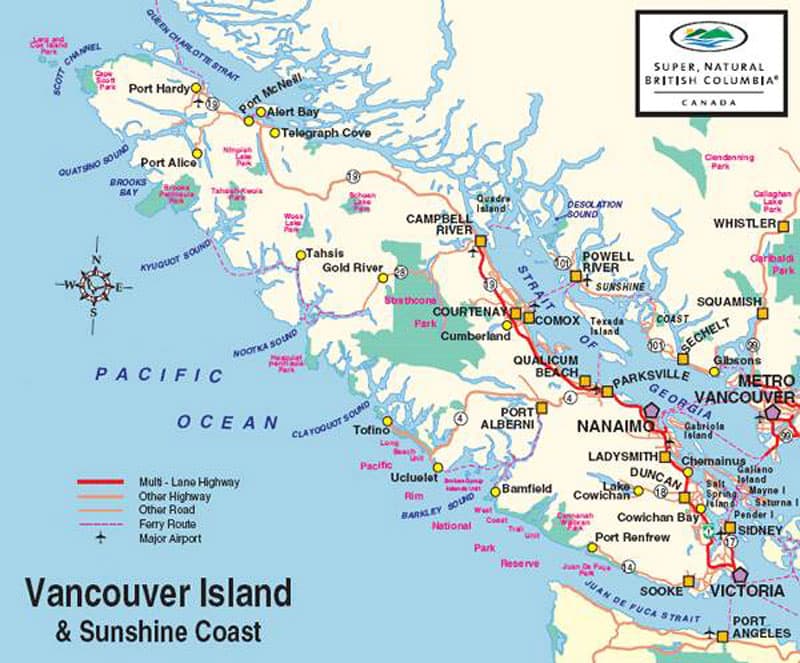 Vancouver Island is actually the 43rd largest island in the world and had population of 775,347 in 2016 (thank you Wikipedia).  In other words, Vancouver Island is actually quite large and handily beats out Sicily (9,830 square miles), Jamaica (4,244), and Puerto Rico (3,435) in square miles/kilometers.
Due to technical challenges and cost, there are no bridges to Vancouver Island from the mainland.  The main way to get there is a network of three ferry systems; BC Ferries, Washington State Ferries, and Black Ball Transport, Inc.  These ferry rides take approximately 1.5 to 3 hours per crossing, and often require advanced booking.  According to our research, you don't want to just show up.
We have never been to Vancouver Island, but we really want to go.  What better way to discover where to go, what to see, and the best places to camp with a truck camper than to ask fellow truck campers?  Thank you to everyone who contributed to this inspiring destination article.  Vancouver Island is now officially on our must-see truck camping list.
Bruce Grant: 2012 Ford F350, 2003 Lance 1071
1. Telegraph Cove For Whale Watching
The one thing I recommend is Telegraph Cove. The location is stunning and the whale watching is the best I have seen in the world.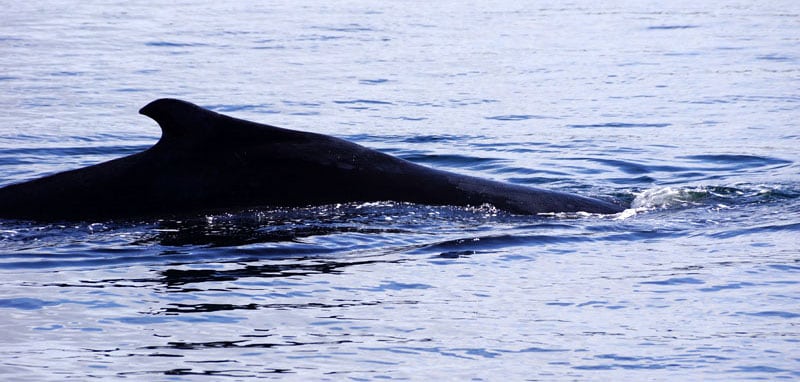 All of the marine wildlife around the Cousteau institute is incredible. The water is crystal clear down to fifty feet in many places.
Vic Smith: 2015 Ford F350, Adventurer 89RB
2. Take The Circle Tours from BC Ferries
I have camped on Vancouver Island for decades. The best trips are the Circle Tours from the British Columbia Ferries. You pay one fare to sail in a circle from Vancouver to Nanaimo. Then drive to Comox sail over to the Powell River, drive down to Gibson, and sail back to Vancouver. You can go in either direction, but I prefer this route.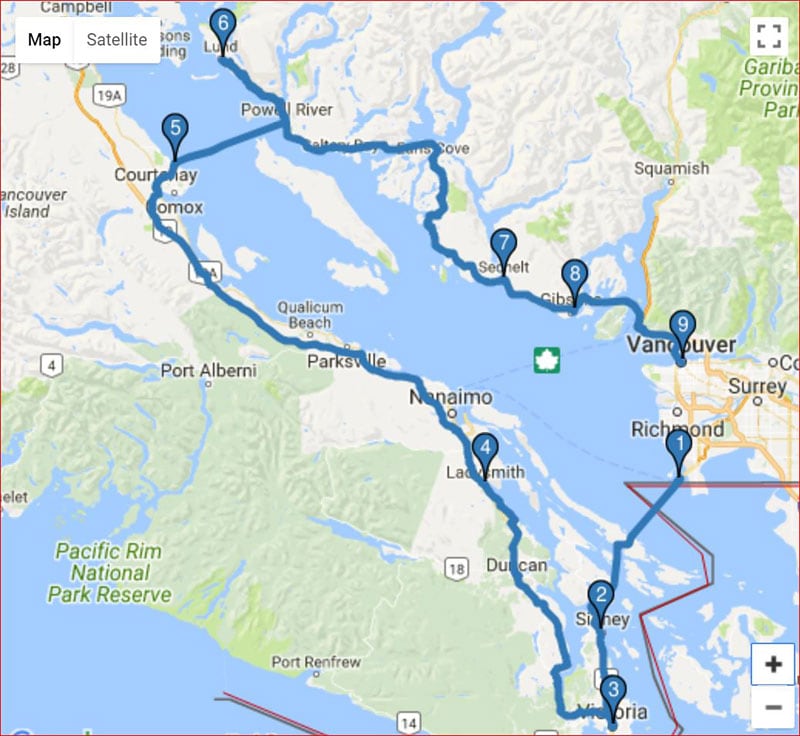 There are many private, provincial and city RV sites along the routes. There is no need to be in a hurry. The BC Ferry ticket is at your leisure. Perhaps you should book online for campsites.
It's best to travel during the week days because weekends are very busy during the summer. Though you buy the ticket, it is first-come, first-serve. I enjoyed arriving at the terminals around 10:30am at all the ports and enjoyed a good breakfast. Usually there were not many vehicles waiting.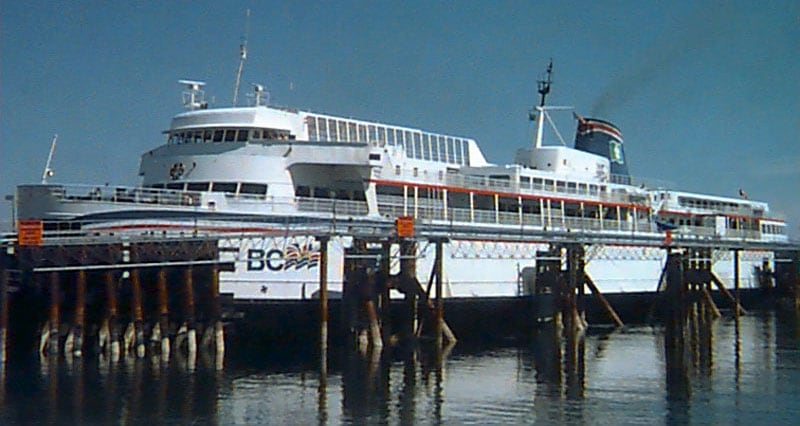 I have also gone from Vancouver and taken the ferry to Nanaimo. Then, I've driven to Port Hardy. I stayed at Port Hardy RV campground which has lots of rabbits! Then, I sailed to Prince Rupert. The fares were about $250 for me and the camper, one way.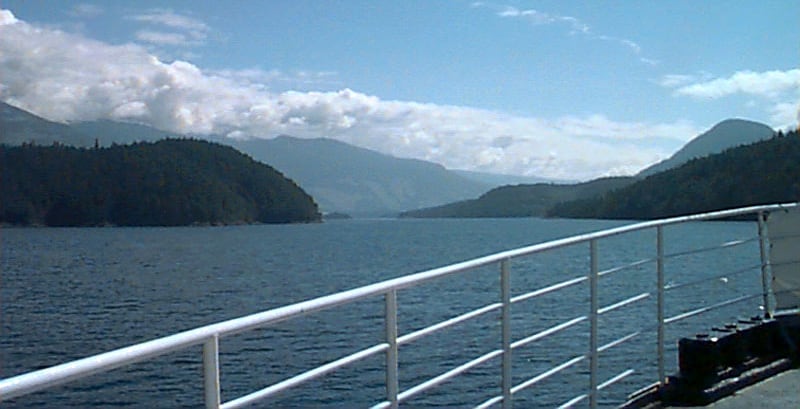 My parents were married in 1942 in Prince Rupert during the war. I wanted to see the church and the places they always talked about. I toured various points of interest. People from Rupert are unique.
I've also camped in Tofino. There is a beautiful drive through the mountains to the west coast. Camping was allowed in the parking lot just meters from the ocean. The ocean is bitterly cold, but there are lots of surf boarders.
3. Camp at Fort Victoria RV Park in Tofino
Fort Victoria RV in Tofino has nice campsites.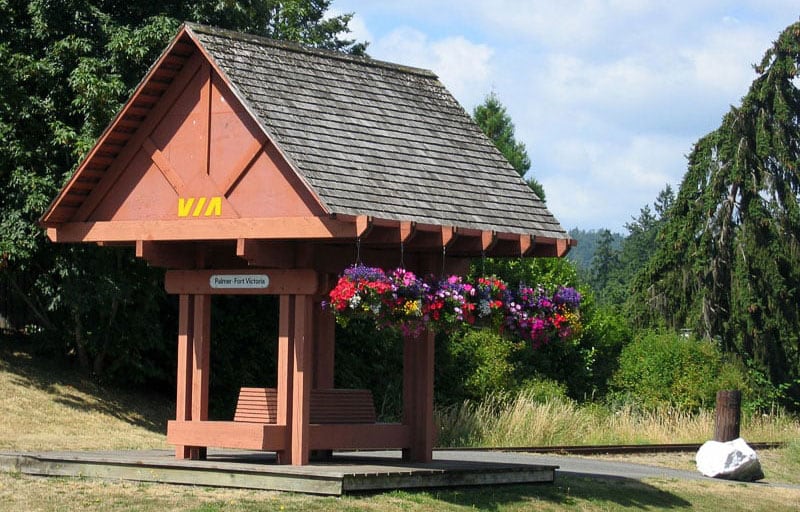 Most interestingly was that the VIA Rail E and N single bud car train had a stop inside the RV park. You had to phone to make a reservation and it stopped at a station inside the FVRV site.
The train travels from Victoria to Courtenay and returns the same day. E&N service was discontinued in 2011, but there is discussion to bring it back. It is a nice day trip.
Note from Peter Malone who lives on Vancouver Island: "The train from Victoria to Courtenay no longer runs.  It was taken out of service in 2011 due to the high cost of maintenance required to the tracks and many bridges.  It is now a political football with pressure groups for and against resurrecting it, and it's unclear what the future holds for it."
Sailing over to Vancouver Island is magical. The island is a beautiful place to discover the nature and the historical sites along the way. The CAA and BCAA travel books and maps are free for members. I believe AAA members also qualify.
Tom Scholtens: 2010 Chevy 2500HD, 2013 Bigfoot 25C10.4
4. Coastal Circle Route on the Sunshine Coast
One of the best trips we ever did was the Coastal Circle Route on the Sunshine Coast. When we did it we could purchase a discounted ferry ticket that covered all the ferry travel one way. Now you need to purchase individual tickets.
We traveled north out of North Vancouver about 110 miles using a ferry each day. We camped at Provincial Parks and when we reached Powell River, we crossed over to Vancouver Island. After touting around, we ended up going from Nanaimo back to Vancouver. It might be easier to cross back into the United States at Port Townsend from Victoria.
The Pacific Rim National Park is outstanding. Green Point Campground offers some stunning views. We stayed in various Provincial Parks. Check ahead for reservations and have lots of bug spray.
"Make sure you go down by the ocean and look at all the starfish. They are purple yellow, red, maroon and blue – wow!"
5. Another Vote For Tofino – Great Beer, Pizza, and Bakery!
The town of Tofino is also great. There is a whale watching tour, great beer and homemade pizza. Go to the bakery and get fresh breads. The surf people that go to Tofino are fun to watch, but it's not for swimming because of the cold water.
We went to a Provincial park in the rainforest on Highway 4. It was dark and wet. We wanted sun and fun. Make sure you go down by the ocean and look at all the starfish. They are purple yellow, red, maroon and blue – wow!
Get hiking boots before you head over to Victoria. There are hot springs in the Olympus Mountains and free camping about two or so miles in. It's breathtaking.
Kris Cassidy: 2003 Toyota Tacoma, 2013 Northstar 600SS
6. The Butchart Gardens
In our opinion, the greatest not-to-be-missed attraction in Victoria is the world famous Butchart Gardens.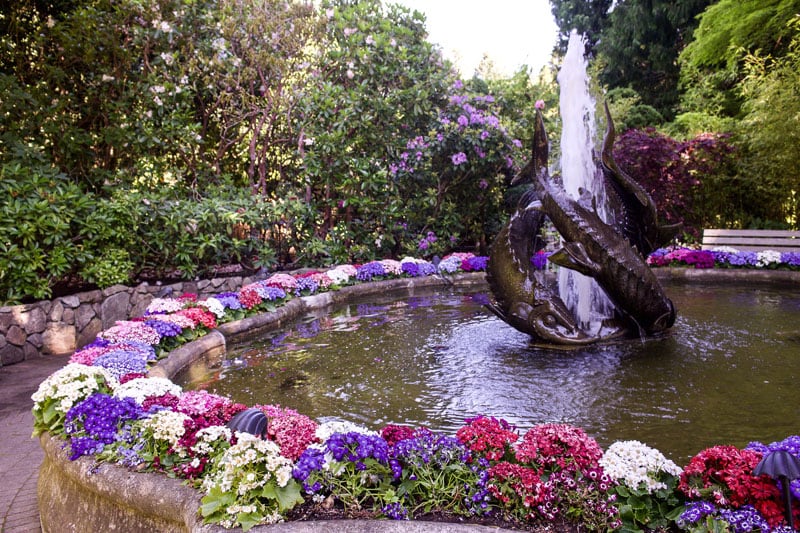 7. Victoria Hop-On Hop-Off Sightseeing Bus Tour
After spending a few days in Olympic National Park, we took the short ferry ride from Port Angeles to Victoria. We then took the hop-on hop-off sightseeing bus tour of Victoria. I highly recommend the bus tour, even though this is not something I would normally do.
Jamie Rea: 2012 Ford F350, 2012 Lance 855s
8. Take the British Columbia Ferries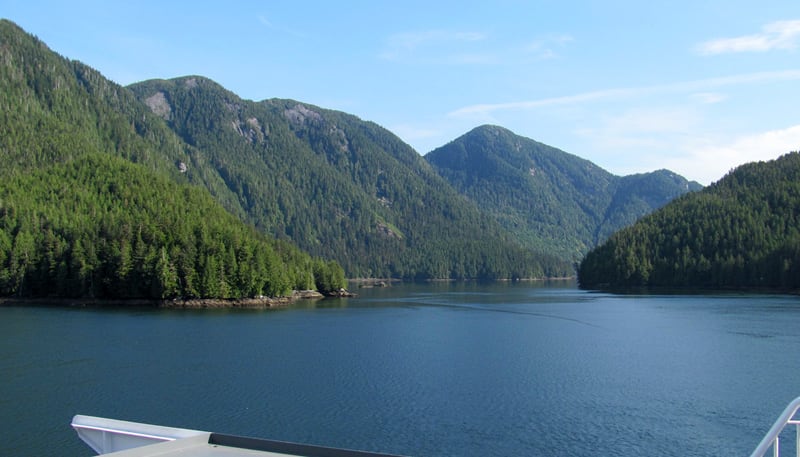 British Columbia Ferry Services day sail from Prince Rupert down to Port Hardy. The ferries were a wonderfully memorable experience. We had a beautiful sunny day and saw many humpback whales. It was an easy ferry to board and leave with the camper.
9. Cathedral Grove in MacMillian Provincial Park
Cathedral Grove in MacMillian Provincial Park is a 20-minute walk through an impressive stand of old growth Douglas Fir, Western Red Cedar and Hemlock. Parking is right on the highway, but is very limited.
10. Wild Pacific Trail in Pacific Rim National Park
Starting right in Ucluelet, the spectacular Wild Pacific Trail is an easy 10-kilometer walking trail in Pacific Rim National Park. It follows along the ocean featuring giant Sitka Spruce and Red Cedar and is a photographer's paradise.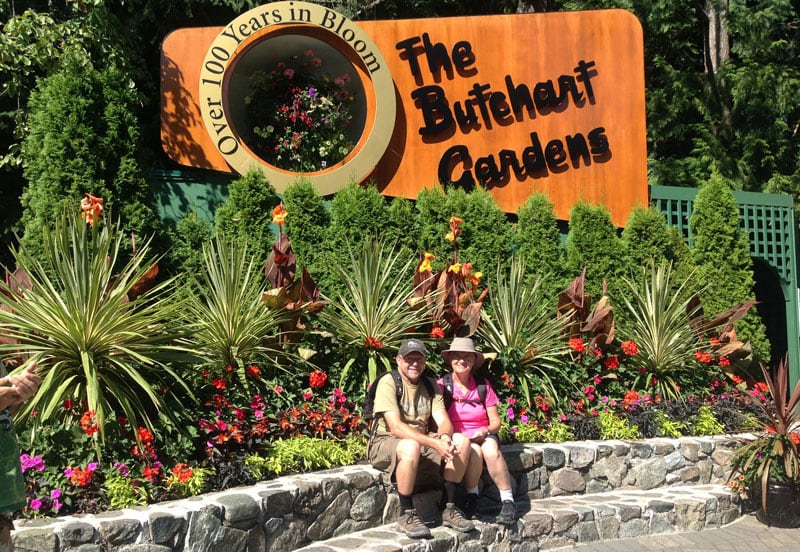 The Butchart Gardens, on the way from Victoria to the Vancouver ferry terminal, is well worth a couple of hours – even if you aren't a flower or landscape lover. Located in an abandoned quarry in Brentwood Bay, it is a textbook example of how a barren landscape can be turned into a Garden of Eden.
11. The Royal British Columbia Museum
British Columbia's capital of Victoria is well worth a day. It is an easy city to get around in, either on foot or by truck. With a slightly British flavor, it offers good shopping, restaurants, and museums including the excellent Royal BC Museum.
As an east coast Canadian, I was especially interested in seeing the Terry Fox Memorial and the Mile One of the Trans Canada Highway monument. This, of course, is contested by St John's, Newfoundland, that also claims that they are the mile one city!
12. Kitty Colman Beach Provincial Park, and Goldstream Provincial Park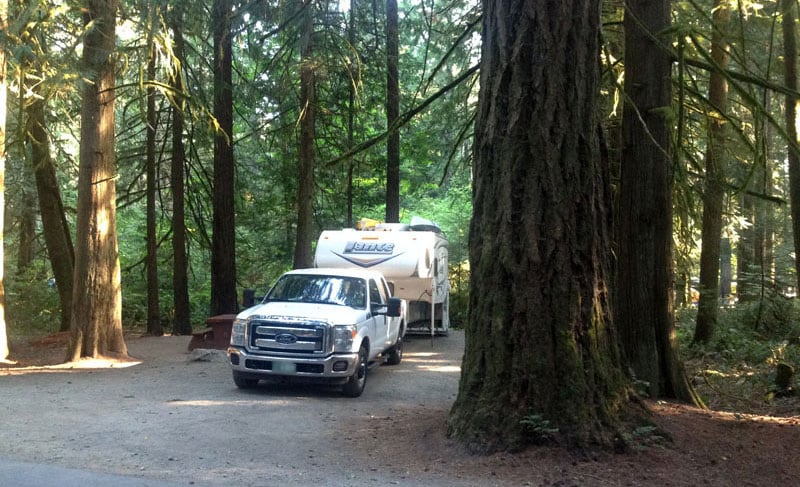 British Columbia Provincial Parks rate high on our list of camping parks anywhere between Prince Edward Island and Alaska. Kitty Colman Beach Provincial Park north of Comox on Highway 19A, and Goldstream Provincial Park on the Trans Canada Highway between Duncan and Victoria were both clean, quiet, and beautiful. Goldstream gives easy access to Victoria for day trips.
"The ferry ride through the islands is far more scenic. Washington State ferries are excellent. Fares are determined by your rig's length."
Joe Sesto: 2015 Silverado 3500, 2015 Bigfoot 2500 2510.6E
We went to Victoria Island two times by ferry. Once we went up Highway 101 over the Olympic Peninsula from Port Angeles and across. The other time we went from Mukilteo to Whidbey Island to Oak Harbor. We went to Anacortes by ferry through the San Juans and up to Sydney, British Columbia.
Both routes have their highlights, but the ferry ride through the islands is far more scenic. Washington State ferries are excellent. Fares are determined by your rig's length.
13. Have Tea at the Empress Hotel
We enjoyed the Victoria Harbor area. We had tea at the Empress Hotel and just roamed around Highway 1 going to more remote areas. We were headed to Tofino on the west coast side, but didn't make it because it started pouring rain. We eventually headed to Vancouver by ferry from Nanaimo.
14. Take 101 to Olympic Rainforest
Visiting the Olympic Rainforest was the principal reason to go up 101. The coastline is not as dramatic as Northern California and Oregon. It is more pastoral. In my opinion, Oregon has better state campgrounds by far because many are near the shoreline. State campgrounds are more primitive in California and Washington with often just water and electric and are frequently in forested areas near the coast.
Bill Stoutenberg: 2007 Dodge 3500, 2016 Adventurer 89RB
We retired at Parksville six years ago and finally got time to go up island to Telegraph Cove. It is a pretty drive about 320 kilometers from our house.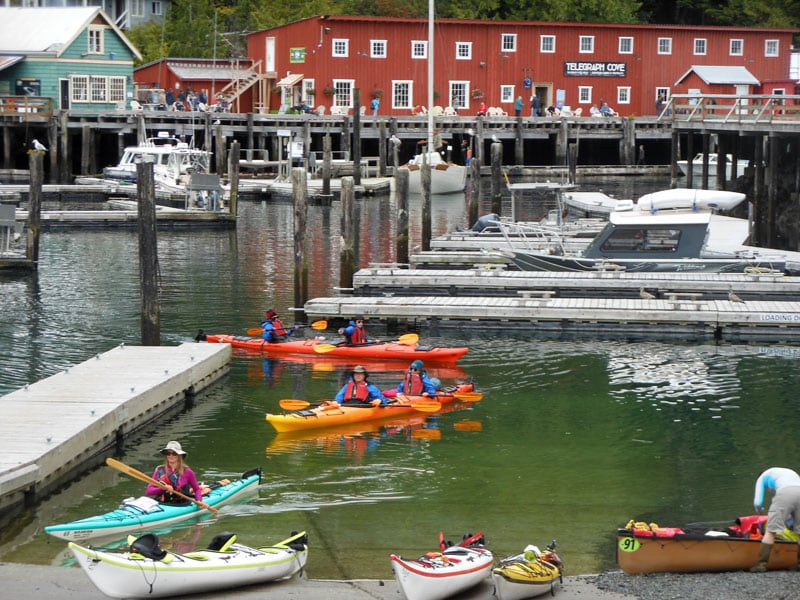 It is a very quaint fishing village with some shops, a few restaurants, a marina, whale watching, kayaking, a motel and an RV campsite. It is very picturesque.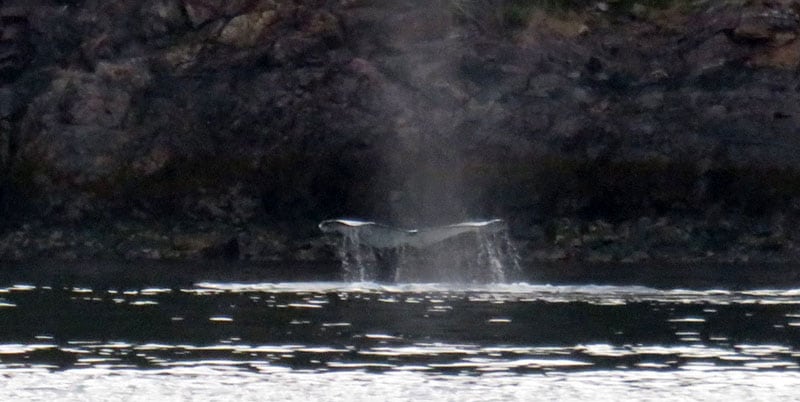 Telegraph Cove is famous for its whale watching and salmon fishing.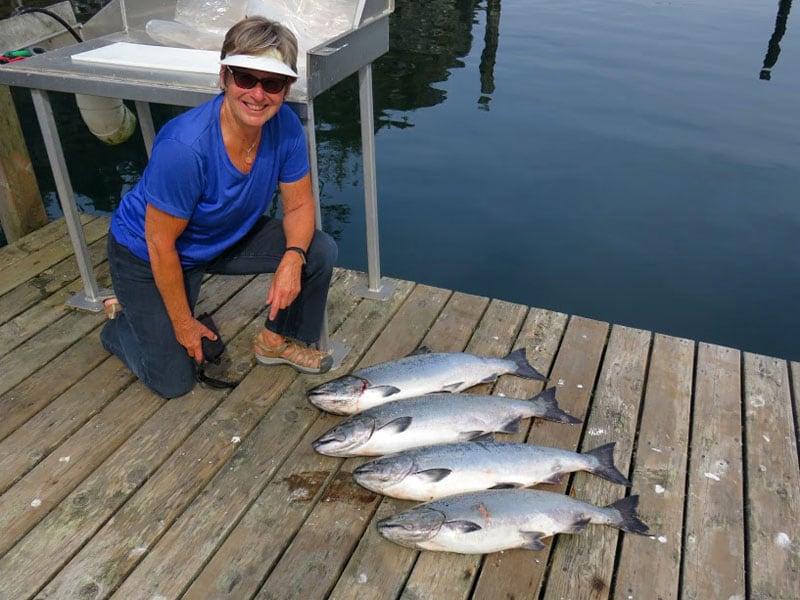 We camped and boated there for three days. One day we saw twenty-nine orca and humpback whales.
15. Thunderbird RV Park and Telegraph Cove Marina and RV Park
Campbell River is also an interesting place to visit and to take sightseeing tours. I have stayed at the Thunderbird RV park and enjoyed watching the cruise ships go up and down the straight.
We also camped at the Telegraph Cove Marina and RV park, which is next to the marina. We are camping again there again this year and our fee will be $45 a night plus tax. A 24-foot long boat slip will be $28.75 a night.
Michael Ring: 2016 Ford F-350, Northern Lite 8-11
16. Tofino
On a trip up the Sunshine Coast, we made a detour over to Tofino for two days. We had such a great time in that area we are going back again this summer. There are amazing beaches, wonderful people, incredible weather, and lots of wildlife. If you go, plan to stay for at least three days since it takes almost a full day to get over to Tofino.
Dave Winfield, 2017 Chevy Silverado 3500, 1999 Lance 8'6
17. Take Highway 1 To Tofino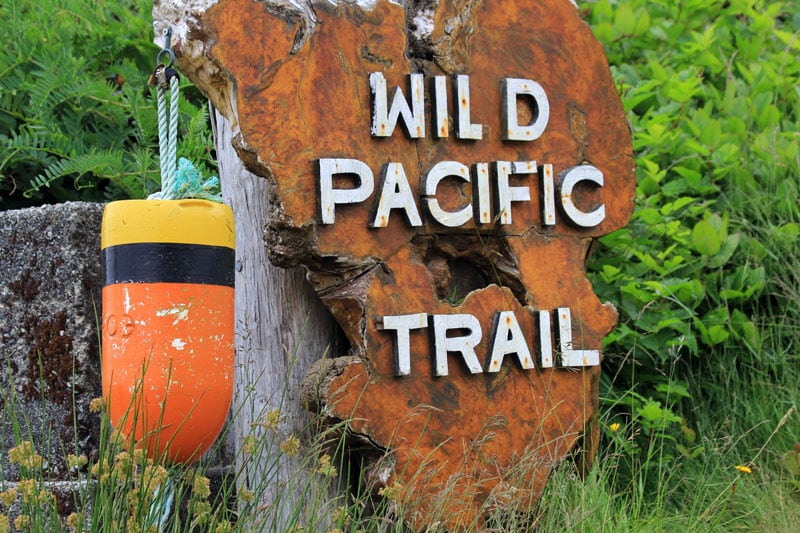 You absolutely must drive Highway 1 to Tufino. It is spectacular! Stay in Pacific Rim National Park, buy local seafood, and hike any part of the west coast trail.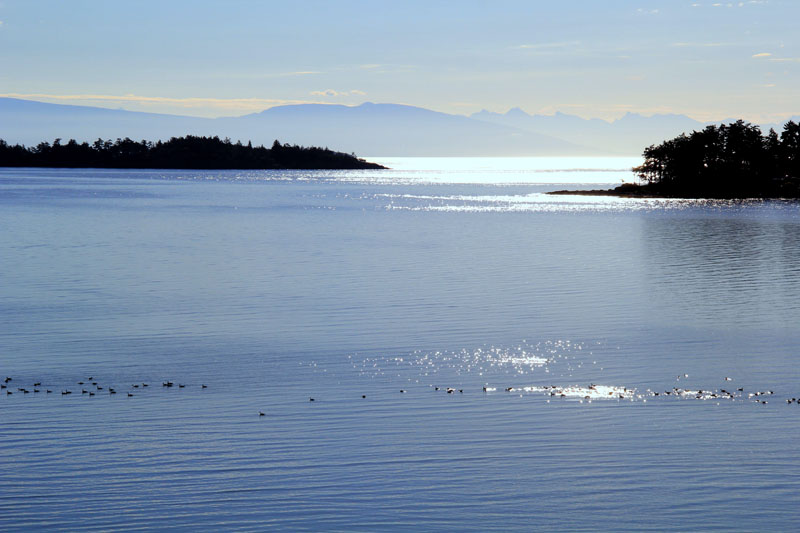 Take the ferry from Horseshoe Bay near Vancouver to Nanaimo. Reservations are recommended. If you are going back to the United States, take the ferry from Schwartz Bay to Port Angeles, Washington.
Boris Kelly: 2008 Dodge 3500, 2011 Lance 1191
18. Camp and Watch the Ships at Kitty Coleman
I have a brother in Victoria and my wife has a sister in Courtney. The whole island is beautiful. We camped at Kitty Coleman Provincial Park, right on the water. There are no services, but you can watch the ships go by at night.
19. Park Under 200 Year Old Trees At Miracle Beach
Miracle Beach is another government campsite. It is amazing! You park in the trees that are 200+ years old. I sat there for hours looking at the trees and drifted back in time when there was only deer, brown bear, grizzly bear, and maybe some First Nations people.
There are lots of campgrounds at $15 a day, but you need to reserve your spot. Bouchard Gardens is also very nice.
Mike Moleschi: 2006 Ford F150, 1990 Jayco Sportser 8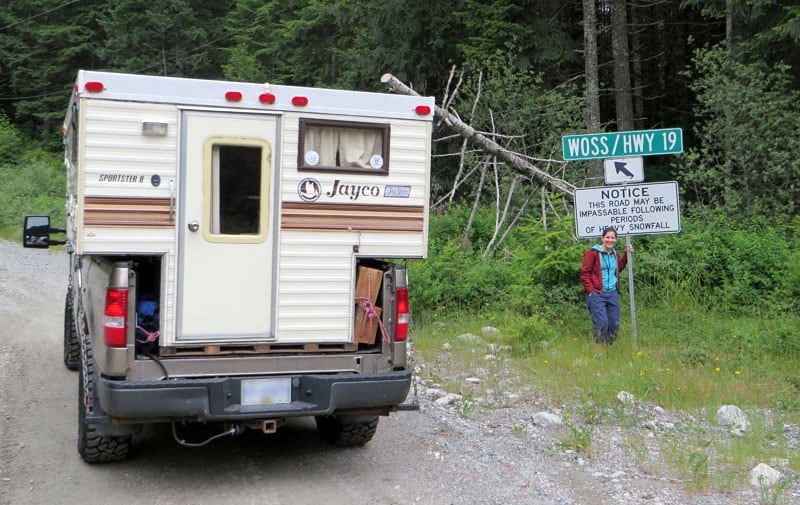 The mountain biking up and down the island is epic. Highlights are the trails in Cumberland and Campbell River. Check out trailforks.com for routes.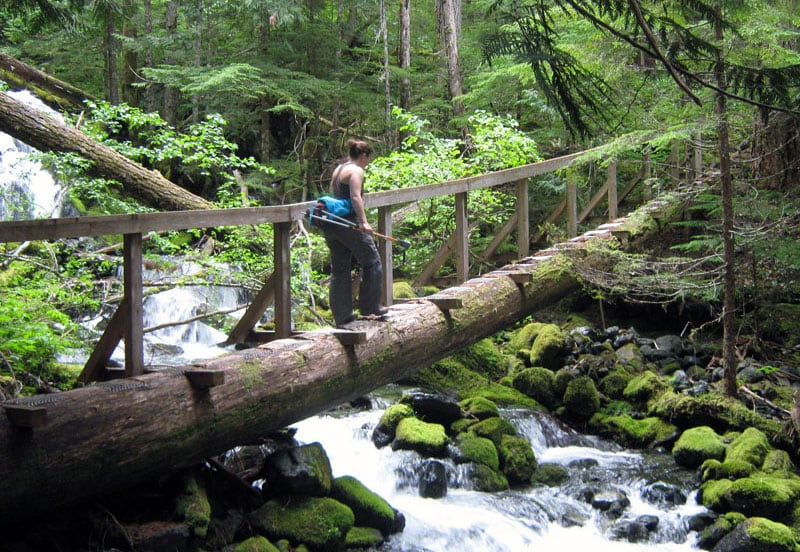 20. Cumberland Lake Park Campground
Cumberland Lake Park Campground on Comox Lake is a great location to get to the Cumberland trails. The lake is also super quiet to paddleboard, canoe, kayak, and use a motorboat.
Even in July and August, it's way quieter than most other recreational lakes. September is the best time to visit because it's still warm, and most of the crowds have left. Horby Island also has some amazing old school mountain bike trails.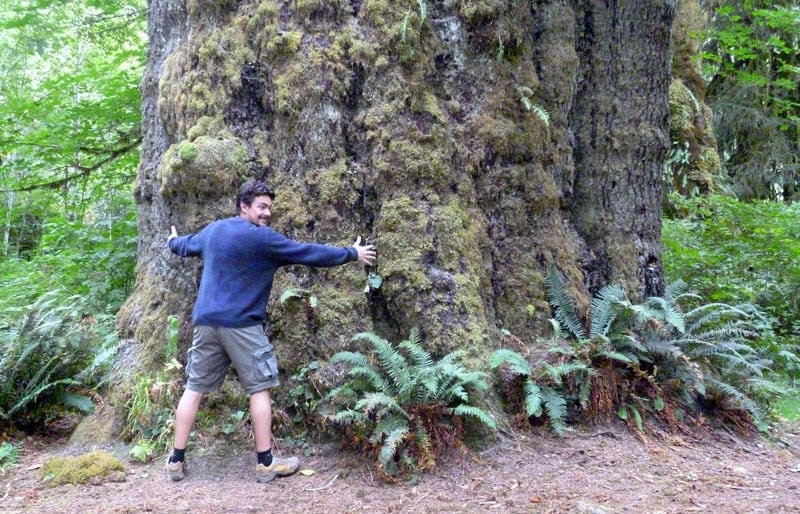 William Chiles: 2015 Ram 3500, 2013 Lance 1050S
Vancouver Island is a neat place. We've discovered most of the island from Sooke to Campbell River and Ucluelet. The sights going to Pacific Rim are fantastic. Enjoy and explore.
We traveled using the Vancouver Island BC Ferry and left on the Black Ball ferry to Washington state. This route allowed us to visit Olympia National Park as well.
"Allow plenty of time to travel the length of this great island. It's not a one day trip!"
21. Take a Harbor Tour and Buggy Ride in Victoria
Don't miss the BC Museum in Victoria and take a harbor tour and a buggy ride. China town is very large for a city the size of Victoria. Parking can be free if you don't mind walking from the large city park on the hill above Victoria on the north side of town. I think the name of the park is Beacon Hill Park.
We stayed in the Provincial Park on the island and actually spent a night or two in the Walmart in the north near Campbell River.
Take your time and allow plenty of time to travel the length of this great island. It's not a one day trip!
Jason Roth: 1999 Ford F-350, No Camper
We did an epic road-trip from our home in Sun Valley, Idaho to Terrace, British Columbia and back. From Idaho we went to Port Angeles, Washington to catch the Black Ball to Victoria. Then, we went from Victoria to Campbell River.
22. Load Up On Seafood!
We loaded up on spot prawns right off a fisherman's boat in Campbell River and headed out the next day to Alder Bay Resort on northern Vancouver Island. We spent another night at Telegraph Cove Resort. Then we got up early and raced to Port Hardy to catch British Columbia Ferries through the inside passage to Prince Rupert.
We caught a bunch of crab and halibut and then went over to Prince Rupert to catch salmon in the Skeena and Kitimat Rivers for the next three days. The trip through the inside passage is sublime and not to be missed.
Next time we will continue inland from Terrace, through Prince George to Jasper, Banff, etc. and back to Idaho. Take your time and allow plenty of time to travel the length of this great island. It's not a one day trip!
Vince Kurpan: Ford E250, Custom Camper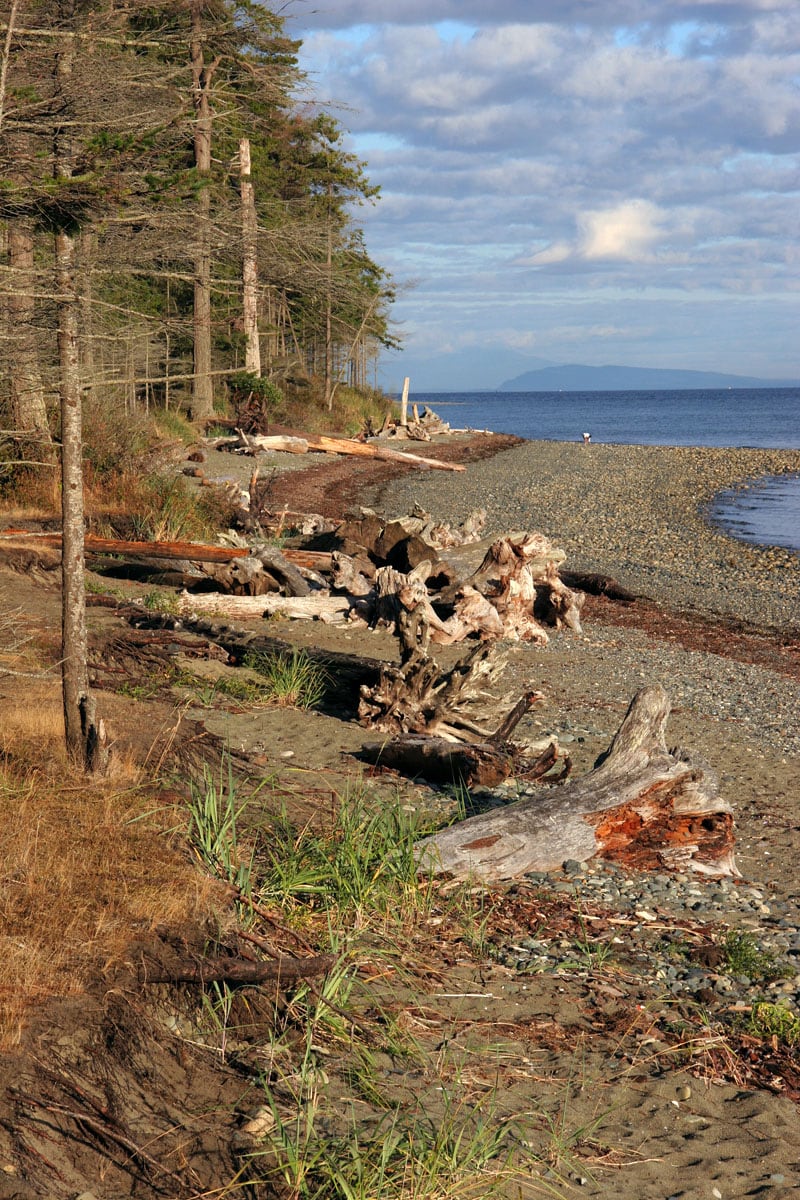 Above: This photo was taken along the east coast between Comox and Nanaimo
23. Laurel Point Park in Victoria
The walking trail in Victoria that goes along the waterfront west of the ferry leading to the wharf is very nice. Laurel Point Park has wonderful views of the harbor and lots of activities. The walk eventually takes you to the wharf and Barb's Fish and Chips on the dock. Victoria is a great place to spend a day, but probably not two.
24. Be Aware of the Drought Situation Before You Go
The south and west coast of the island is supposed to be very nice, but was essentially closed due to drought. These severe droughts have become common in recent years. Check into this before going. They close all of the campgrounds when this happens. The east and north coast has better sources of water so they would always be accessible.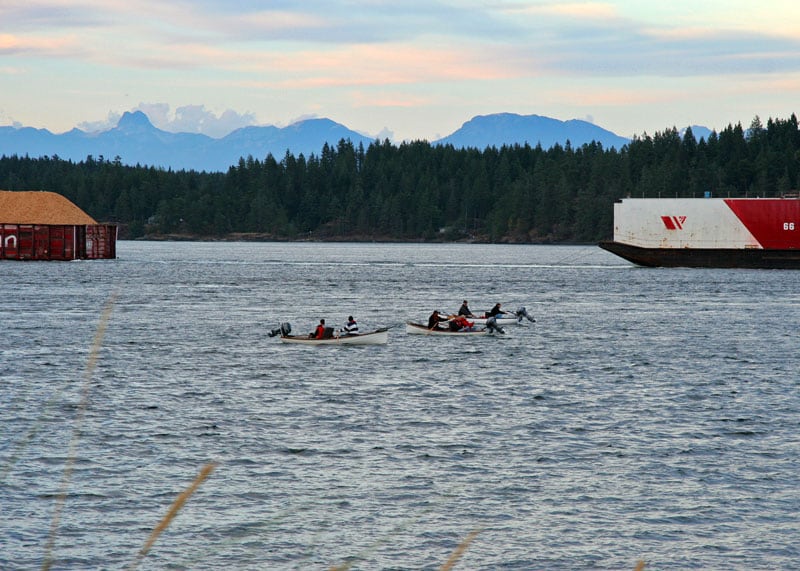 Above: Tyee Salmon Fishing in Campbell River
We stayed at the McDonald Campground in Sidney and the Thunderbird Campsite in Campbell River. These are not the greatest campgrounds. They just happen to be where we stayed.
Parts of Vancouver Island are very scenic, but the north shore (which they call the east coast) is not so much. It's more about logging and some rather depressed towns. Also, there are lots of tribal towns that are not very touristy. Some of it is okay, but not very exciting to be honest.
We always cross from Port Angeles on the MV Coho which is the Black Ball ferry lines.
You can just walk onto the ferry and spend the day in Victoria then come back in the evening. There are no parking issues and customs is much faster.
Susan Swan-Espsoito: 1993 GMC Sonoma, 2017 Four Wheel Camper Fleet
Vancouver Island is just ten miles away from where I live. The Washington State Ferries go from Anacortes, and San Juan Island, Washington to Sidney, Vancouver Island, British Columbia in just a few hours. I have taken my Four Wheel Camper Fleet there twice and have tent camped a few times.
Above: British Columbia Parliament Building in Victoria decorated for Christmas
25. Fort Victoria RV Park and Sooke River Campground
I stayed at Fort Victoria RV Park the last two times. Bring your bike as one of the bike trails runs through the park and will end in downtown Victoria. Victoria has lots to things to see and do.
Six months before I ordered my Four Wheel Camper, I tent camped in Sooke, British Columbia at Sooke River Campground on a long Fourth of July weekend. It has a lot of hiking and interesting local history. You can ride your bike on the Galloping Goose trail to downtown Victoria!
Rick Brudrige: 2015 Chevy Silverado 3500HD, 2000 Bigfoot 25C9.6
26. Oceanside RV Resort in Saanichton
If you visit Vancouver Island, I strongly recommend visiting Victoria.  It is British Columbia's capital city and is also referred to as the city of gardens.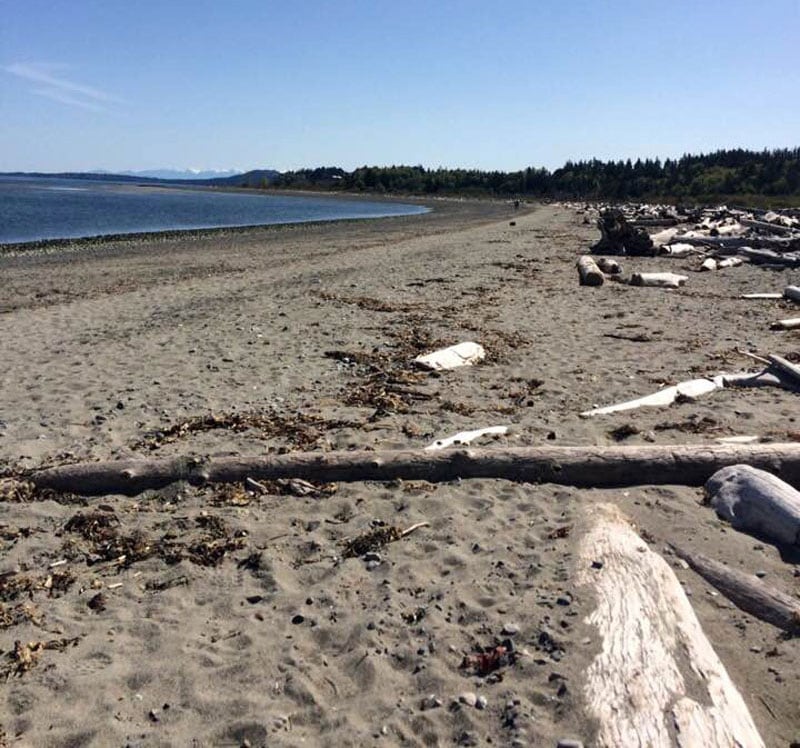 Above: Island View Beach
When we visited this area, we stayed at Oceanside RV resort in Saanichton. It is about a twenty minute drive from Victoria. You can walk the long sandy beach that is adjacent to the resort.  Oceanside is an ideal location to access ferries; the British Columbia Ferries in Swartz Bay or the Washington State Ferries in Sidney. I recommend that you make reservations.
Grant Smith: Ram 3500, Four Wheel Camper on order
27. Visit in the Spring and Early Fall – and Start at the South End
In the Spring and early fall is a great time to visit Vancouver Island. July and August is tourist season.
There are three routes to choose from to get to Vancouver Island from the mainland. One is the Black Ball Line from Port Angeles to the city of Victoria which is at the southern end of the island. Another is from Tsawwassen to Victoria (Swartz Bay). Another ferry departs from Horseshoe Bay in North Vancouver and runs to Departure Bay in Nanaimo which is mid-island.
For anyone wanting to travel the island from one end to the other, Victoria at the south end is a great starting point. The city has a British flavor to it. There are many interesting sites to see. It is best to pick up free pamphlets about Victoria and the island while on the ferries.
The Island Highway, Highway 19, runs the length of the island from Victoria at the south to Port Hardy at the north end. It is 460 kilometers or 285 miles long.
28. Another Strong Vote For Tofino and Uclulet
Vancouver Island has everything to offer in the way of recreation. My favorite destinations are Tofino and Uclulet on the west coast of the island. I go over from the mainland to Tofino once a year because I love it so much.
The drive to Tofino is about 170 kilometers or 100 miles. It is two hours and thirty-five minutes from Parksville. To get there travel north on the Island Highway 19 to the junction of Highway 4A (Port Alberni Highway), which is approximately twenty kilometers north of Nanaimo.
Head west on 4A. Be sure to stop for lunch at the Coombs Market, which is only a few minutes up the highway after you turn onto 4A. It's a great lunch spot and there are some very neat little shops to browse around in for crafts. You'll also want to get a photo of the goats on the roof.
Highway 4A joins Highway 4 which is a couple of miles up the highway from Coombs. Then, turn left (west) again. The next stop will be Cathedral Grove to see the ancient cedars. When you proceed further west you will enter the city of Port Alberni. After Port Alberni you will be traveling a windy highway. Take you time and drive carefully. You will probably see a bear or two. Just follow the highway signs to Tofino.
"For anyone wanting to travel the island from one end to the other, Victoria at the south end is a great starting point. The city has a British flavor to it."
29. Crystal Beach Resort in Tofino
The best place to camp is Crystal Beach Resort. The camping fee includes free firewood and showers. There are many amenities and the place is super clean.
I have always enjoyed my stay there. You can stroll the many miles of sandy beaches, visit the native craft shops, go fishing, go whale watching and really enjoy yourself. There are some great places for breakfast, dinner, or just coffee. There is also a market for groceries.
30. Crystal Springs Resort in Tofino
The Crystal Springs Resort in Tofino is excellent. I would fully recommend it as the place to camp at Tofino. If you go to the island, make all your camping reservations ahead of time. The island and especially Tofino get very busy in the summer months.
31. Coombs Campground West of Parksville
I have also stayed at Coombs Campground which is a mile west of the Coombs Market five miles west of Parksville. My camping has been mostly off-grid on forestry roads. There are many forestry roads to travel and explore. A good map or map book such as BC Backroads is recommended if anyone is interested in back road travel.
Cathie Leslie: 2004 Chevy Silverado 3500, ARE Camper shell
32. Carmanah Walbran Provincial Park
Carmanah Walbran Provincial Park is a magical place with old growth Sitka spruces.  We went on a day hikem but the Off Track Travel website says you can truck camp.  I am sure you will put it on your bucket list when you see the photos on the website.  You travel through miles of logged out areas which probably made this place even more special.
Click here to see other destinations recommended by our readers in our World Travel, United States and Canada sections.