After that we had a general direction. Once we got to Tuk (on the Arctic Ocean), we ended up constantly changing our plans. For example, we were going to go across the prairie provinces along the United States border, but it was so hot that we changed our route. We went back east as far north as we could travel.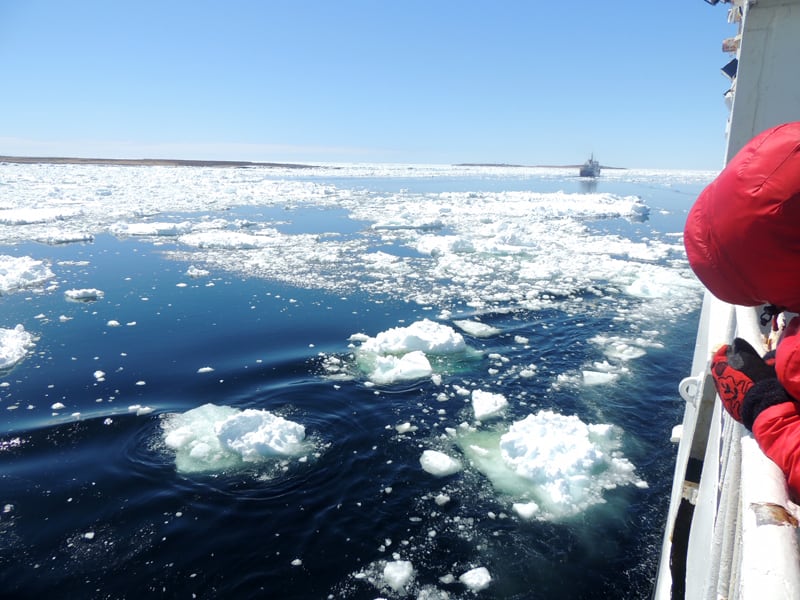 What were the various free and paid ferry rides like throughout Canada?
Steve: The highlight of our trip through Labrador was certainly the ferry crossing to the island of Newfoundland. The ferry normally takes less than two hours to cover the short distance, but we found ourselves in anything but a normal situation.
When we were driving along the coast close to the ferry terminal, we could see pack ice extending out to the horizon. The pack ice normally comes each year, but is usually restricted to short periods in February and March, not the end of May.
There are two crossings each day in both directions using the single ferry. The pack ice slowed crossing times to four to six hours. As a result, there was only one crossing per day – and that was not guaranteed.
With the computer reservation system down, it was a bit chaotic. We were able to get across within 24-hours of arriving. It wasn't much of a wait. We found a small picnic site beside a river where we walked the beach and did some bird watching while waiting for the ferry.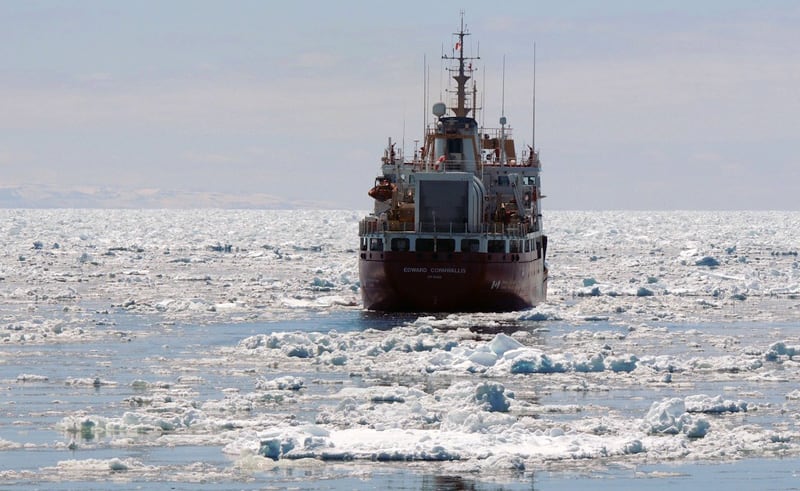 After sitting outside on deck in the cold but sunny weather, we spent the rest of our 4-hour crossing sitting in the forward lounge captivated as we all watched our ice breaker escort weaving through the ice finding the best route through. This was done at a pace that you or I could walk. It was a thrilling end to the Labrador portion of our trip and we did not have to pay extra for the experience.
Mary: We would recommend getting a cabin on the longer ferry rides, like the one from Newfoundland to Nova Scotia. It makes the voyage so much more relaxed. It's a quiet place you can be before driving. The cabin also comes with beds and a shower.
Steve: The other long ferry we went on was the one to Haida Gwaii off the coast of British Columbia. That's an 8-hour ferry ride. Getting on and off is easy with your pickup camper. We have done it with a 32-foot fifth wheel and not had a problem. Haida Gwaii is a fascinating laid back place with interesting communities to visit, and is rich in history.
There were other shorter and mostly free ferries. You just drive on and off, and they run back and forth all day. The ferries are all truck camper friendly.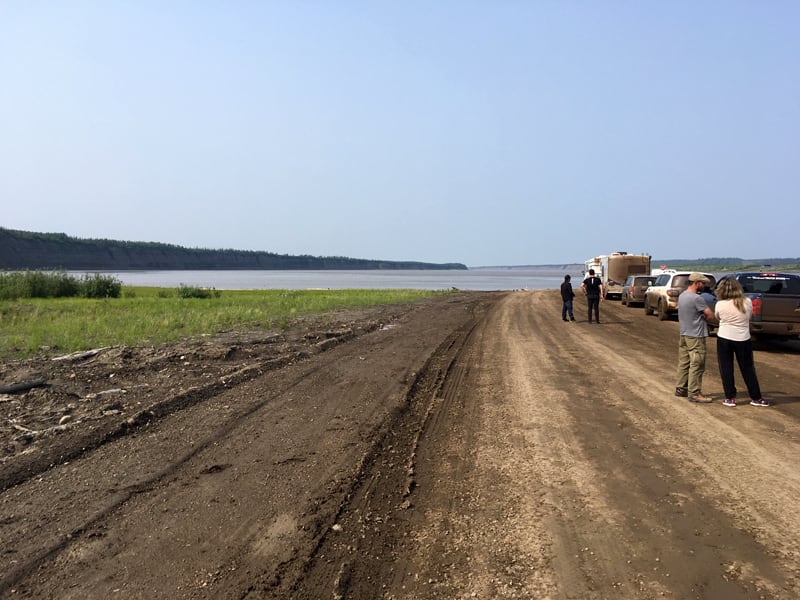 Above: Waiting for the free ferry at the MacKenzie Delta River Crossing, Northwest Territories
Mary: You do not have to book the MacKenzie Delta ferry, but you should book the paid ferries well in advance. We booked the Haida Gwaii ferry five months in advance so we could get the crossing date and time we wanted. We also take food with us that we can nibble onboard because the food is not that great on the ferries.
Steve: The other issue with long ferries is pets. We have a small dog. The long ferries have kennels, but you are better leaving them in your rig.
Mary: On the ferry to Newfoundland, you are not allowed to visit your pet. You can get a sticker and the staff will check on them. If they have concerns, they will let you come down and calm your dog.
Our dog just slept. It was not cold or hot in our rig because of the time of year we went, so our dog was fine. We know people who have had dogs that have gotten quite upset in the kennels. It's something to be aware of if you're traveling with pets.
The longer ferries, such as the 6-hour crossing between Newfoundland and Nova Scotia will cost at a minimum of $500 for two passengers and a truck camper. A cabin is extra.