Another route that was on our original trip was to go over to the west side of Vancouver Island to Tofino.  We'd like to go see that.  We would like to explore more of northern Vancouver Island.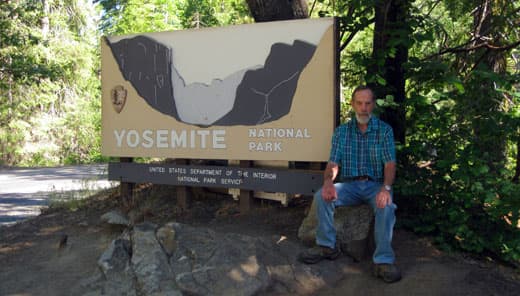 TCM: Torklift International is having another Treasure Hunt right now.  Any suggestions on how to win for our readers?
Jack: A lot of the clues can be figured out by going on the internet.  If a location is near your home or on your vacation route, go there, take a picture of yourself at the entrance sign, and send it in to Candice.  You're not limited to how many places you can enter.  You can enter more than once, like we did.
The trip was a once in a lifetime experience for us and we were just so thankful to Torklift International and Candice for allowing us to experience this.  It was like an ultimate vacation.  It opened us up to travel in a different country.  It was a new experience.  We were just so taken with Canada.  The roads were beautiful, well engineered, and well marked.  It's a beautiful country.
We saw a lot in the short time we were there.  We wished for more time to see more, but we got a great overview of British Columbia.  Now we're trying to figure out how to go in our Roll-A-Long camper back to Canada.