Tom Warren lives in Alaska and has traveled nearly every road of the state in his Eagle Cap 1160 truck camper. Here are Tom's top 10 tips for truck camping in Alaska.

If you're planning a truck camping adventure to Alaska, you're in luck. Truck Camper Magazine's Alaska section has no less than sixteen articles on truck camping in "The Last Frontier". Want to know where to go, where to camp, what to pack for an Alaskan truck camping trip? There's no better source of information than fellow truck campers who have made the journey.
Well, maybe there is one better source; fellow truck campers who actually live in Alaska. Alaskan resident, Tom Warren, has been truck camping throughout the largest state for many years and offers his experience on where to go, where to avoid, what needs a reservation, boondocking opportunities, fishing spots, frost heaves and more.
Top 10 Tips for Camping In Alaska
1. Avoid the Kenai River Areas in July
The only place that really gets overcrowded with tourists and locals is the Kenai River in the Kenai Peninsula – particularly in July.
July is when the larger runs of sockeye salmon (known as reds) migrate back to their birth streams to spawn. The Kenai River and its tributaries are their primary migration routes. Sockeye salmon are a very popular eating fish.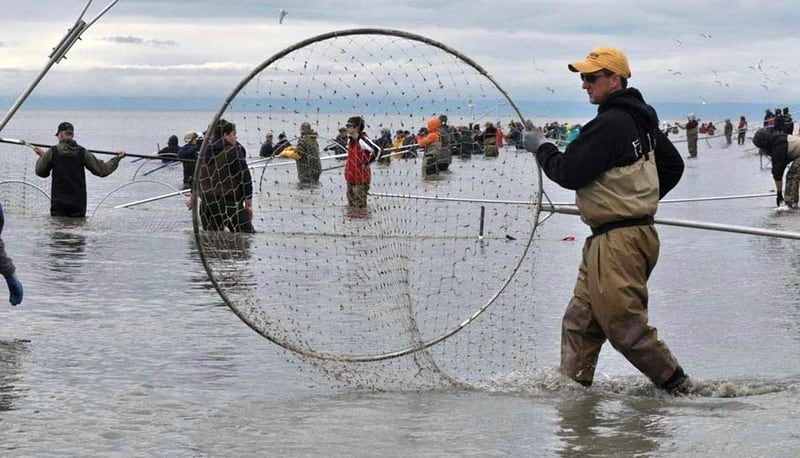 The state of Alaska allows residents to harvest sockeye salmon by dip nets as a subsistence. The size of the household determines how many sockeye salmon each household can harvest. As a result, July is a popular time for Alaskans to go to Kenai and fill their freezers for the winter.
We have driven down to Soldotna in July and have driven most the way back home just to locate a place to camp. Even the pull-offs had multiple campers in them. Every commercial and state campground near Kenai is full in July. It's a mad house.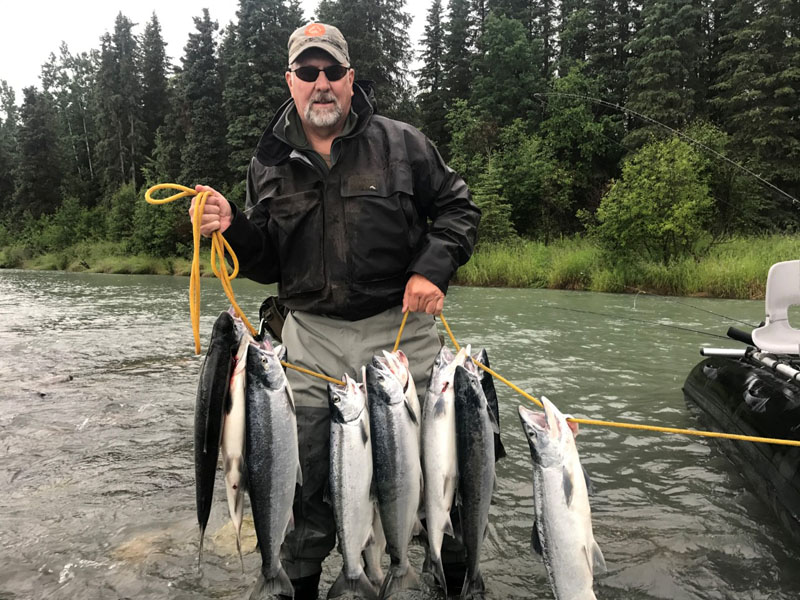 Above: Red Sockeye Salmon along the Kenai River
The Kenai Peninsula is awesome and the beauty is spectacular. If sockeye salmon fishing on the Kenai and/or Russian Rivers are on your bucket list, then plan ahead as best you can.
The bottom line is that you have to experience the Kenai Peninsula. If fishing is not your priority, then early June and August are the best times to go.
2. When To Go and What Route To Take
I have been on every highway in Alaska with my truck camper. If you are traveling the state, there are a lot of miles to cover and many places to visit.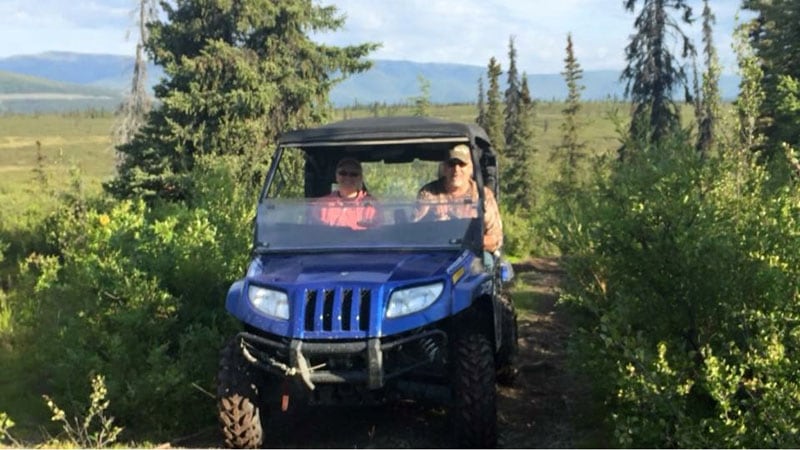 Before planning your trip to Alaska think about your primary goals. Where do you want to travel and what sights do you want to see? What are you looking to do along the way? Do you want to kayak to a glacier? Do you want to fish? Do you want to hike mountain trails? Travelers should approach trip planning differently based on what they want to do in Alaska.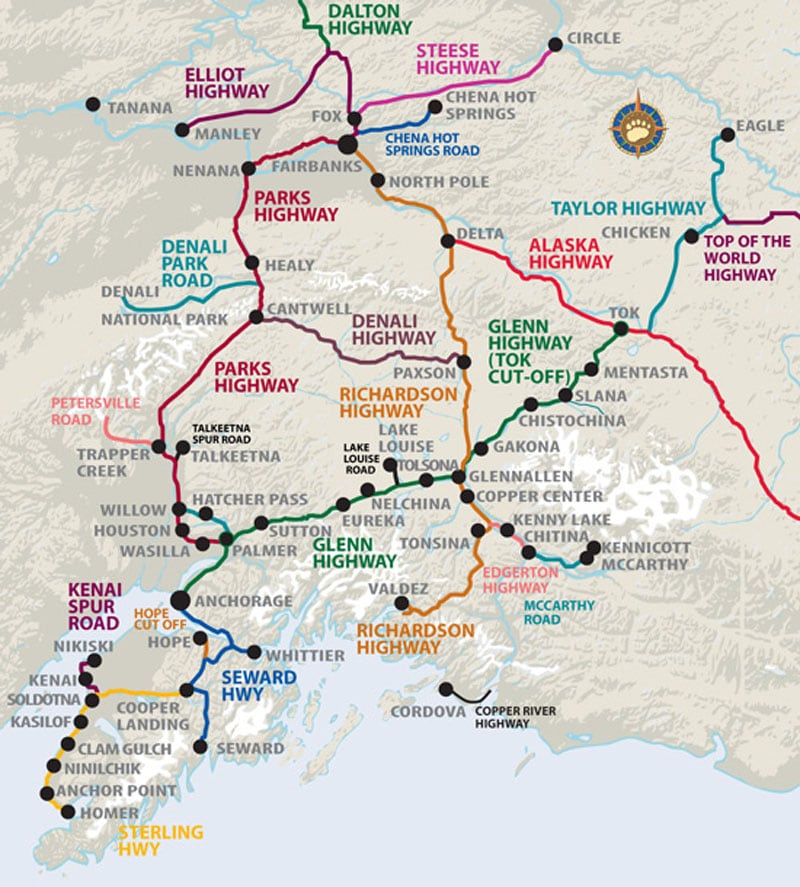 Above: Alaska Map with Road Names, courtesy of Bearfoot Alaska Maps
If I were a tourist from the Lower 48 or Canada, I would come into Alaska as early as possible in May, and I would travel the following route:
Enter Alaska via the Alcan to Tok. Then go south on the Tok Cut-Off road to the Richardson Highway. Continue south to Valdez.