Above: The stereo system in our camper.  Single-ended vacuum tube + 24-bit high-resolution music = heaven, to go!  Hello, Ella.
"Wouldn't it be cool if I had a second self-contained battery system – 100-percent independent of our house battery bank – with built-in 110-volt inverter for my stereo?"  Nobody heard me when I thought this, and subsequently searched Google.
Google brought me to Goal Zero, and their Yeti 400 Lithium.  With a Goal Zero Yeti 400 Lithium, it appeared I could listen to music on my 110-volt stereo off-grid and guilt-free.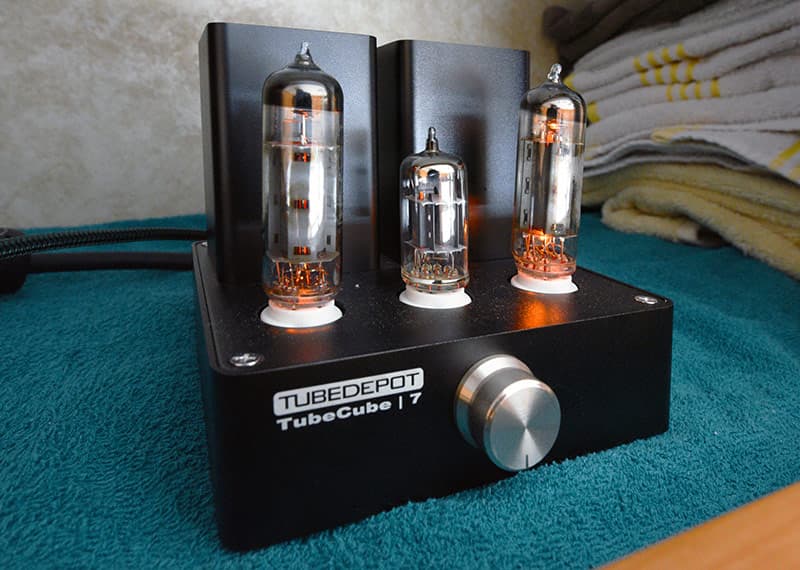 To calculate how long the Yeti 400 Lithium would power my tube amplifier (run time hours), I took the 38-watts the amplifier requires and plugged that number into the aforementioned equation: 400Wh/38 = 10.5 hours.  Boondocking with Bob Marley?  Sign me up!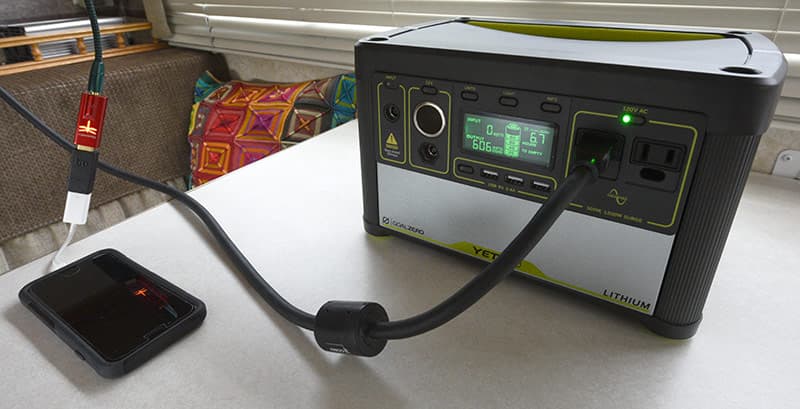 Truck Camping Implications – Way Beyond Stereo
Then I started thinking about what the Goal Zero Yeti 400 Lithium was and how it could be used for truck camping.  My first thought was that it contained nearly everything some small truck campers need from an on board battery system; a 39.6Ah battery, 12-volt, USB, and 110-volt outlets, and a 110-volt inverter.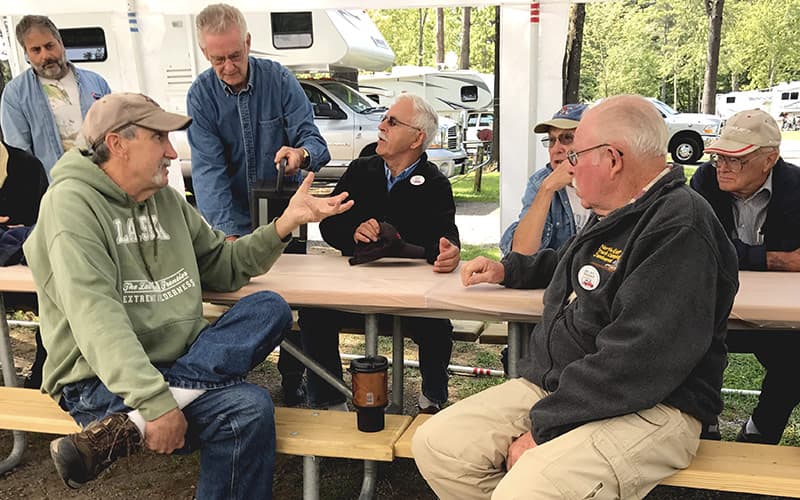 Above: Discussing the implications of the Goal Zero when truck camping
Imagine if you had a basic camper with nothing more than all-LED lighting, water pump, Fantastic Fan, and CO2 sensors.  With a 160-watt solar panel on the roof charging the Goal Zero off-grid during the day, the Yeti 400 Lithium might be all you need for a house battery, inverter, and outlets.  You could even charge your smartphone, tablet, and camera with the Yeti.
What if we add a propane furnace, propane refrigerator, and electric jacks?  Now we're really pushing our luck with 39.6Ah on tap, especially if we're running the heat at night.  Then again, Goal Zero does offer higher capacity Yeti Lithium portable power systems with the Yeti 1000 and Yeti 1250.  As lithium becomes cheaper and more powerful, the concept that truck campers might only need a portable power station seems very possible.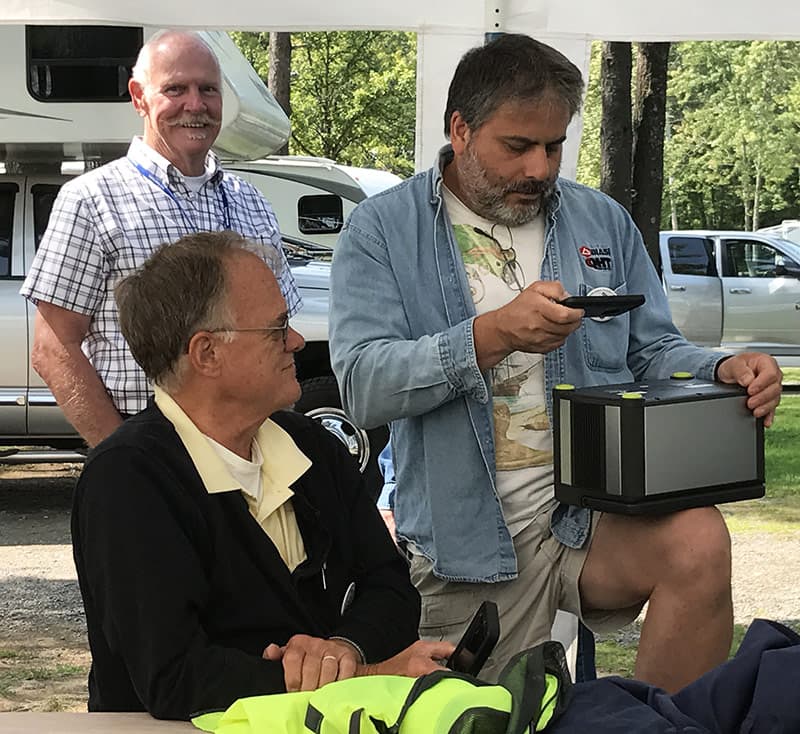 Besides, there's no rule that says you can't have two independent portable power stations – say a Yeti 1250 in the dinette area and a Yeti 400 in the cabover.  At a minimum, these are technologies – both lithium batteries and the portable power station concept – worth keeping tabs on.  The implications for truck campers and truck camping are compelling.
Example Solution: Cabover CPAP and Star Wars
Go back about fifteen years and the only outlets you will find in a truck camper's cabover are one 12-volt and one 110-volt on one side of the the center wall.  These outlets were intended for the only devices most folks had in their cabovers back then; televisions.
How things have changed.  Today folks almost universally have efficient 12-volt flat panel HDTVs and DVD audio-video systems.  Another change is the wide-spread proliferation of CPAP machines.  Just in the past decade we have witnessed an explosion of CPAP machine usage among Truck Camper Magazine's readership.
CPAP machine use triggered a loud and clear consumer demand for more 110-volt and 12-volt outlets in truck camper cabovers.  The majority of manufacturers got the message and have been incorporating cabover outlets for sometime.  That said, not everyone has a new camper, and not every new camper has these outlets.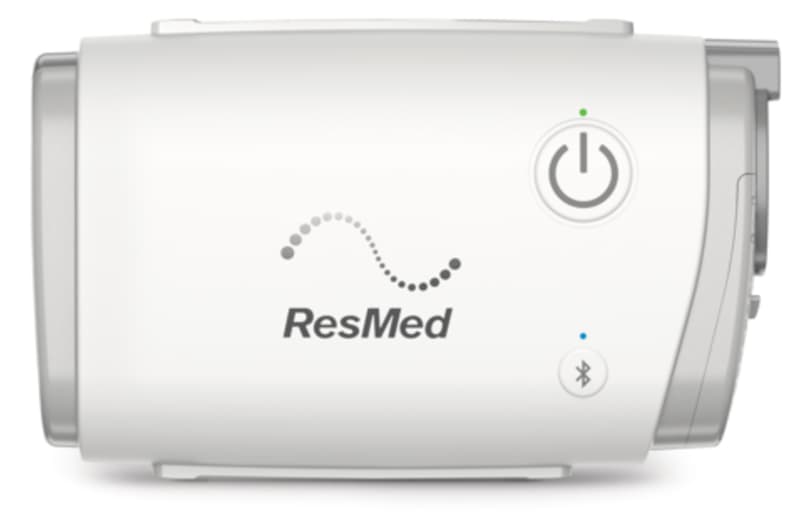 Above: The efficient ResMed's Air Mini Travel CPAP machine is a good candidate for the Goal Zero Yeti 400 Lithium
Enter the Goal Zero Yeti 400 Lithium.  Can this portable power station really run a CPAP machine?  The answer is yes, but with some very important caveats.