Off-the-grid enthusiast Duncan Crawford takes the early adopter plunge, installs a fuel cell into his truck camper, and shares his portable hydroelectric experience with us.  Don't forget the methanol.

Back in 2009, we met an enthusiastic team from Protonex at the National RV Trade Show in Louisville, Kentucky.  Protonex was showcasing a portable fuel cell designed for RVs.  As they explained the product, it would recharge a RV battery system via a hydroelectric chemical reaction.  As long as the Protnex system had Methanol fuel, it would keep your RV batteries charged indefinitely.
This was music to our ears.  Never ending power?  Yes, please!  The only catch was the price; about $7,000.  Oh, and the whole thing was rather experimental, not really available, and pending some approvals from various official entities.  It also turned out that you couldn't exactly buy the required super pure methanol at 7-11.  It was a tease.
Fast forward four years and Duncan Crawford drops us an email.  Now Duncan is not your usual truck camper.  As an engineer, he's owned three truck campers, each with a more advanced off-the-grid power system than the last.  He's a master boondocker who loves remote locations where he can hike and canoe.  That means he's done just about everything you can imagine to avoid needing to plug in.  Put another way, if there was something that could help Duncan extend his off-grid camping, he was all over it.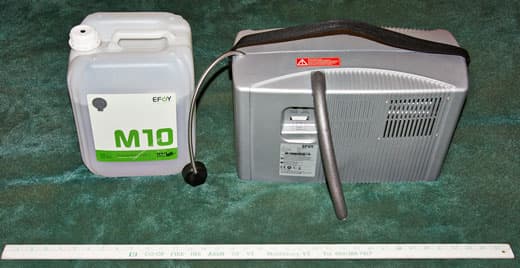 Above: Duncan's fuel cell and fuel
So it came as little surprise that Duncan was the first person we know who now has a fuel cell in his truck camper.  That's right, what was once experimental is now available.  Only it's a German Company by the name of Efoy Comfort who's supplying the fuel cells.  And the entry price has been cut in half.
After reading Duncan's report and doing some further study, we still believe fuel cells are coming, but aren't yet practical for most truck campers.  They're just too darn expensive, especially when the cost of solar panel systems, wind generators, and portable generators have come down, and improved.  Additionally, LED lighting and battery technology has made strides in the past few years further curtailing the need for portable power.  Fuel cells are neat, but not quite there yet.
That said, we need to stay in tune with what's out there and early adopters like Duncan are the best way we're going to know how practical and effective new technology can be.  We need early adopters to prove the idea so the rest of us can follow, or flee.
What follows is Duncan's experience of getting and using a fuel cell.  We hope to follow-up with him down the road as he learns more about the unit.  Thank you Duncan for taking the plunge and sharing with us.

Fuel Cells For Truck Campers
by Duncan Crawford
Boondocking in a truck camper is one of the reasons people buy, and love, truck campers.  They also make great family emergency vehicles.
However, once you're nicely ensconced in that secret place, you need to monitor and conserve water levels, holding tank levels, propane levels, and battery levels.  The real challenge, from my personal experience, is power conservation and battery levels.
The whole power issue came to a head for us last Fall when we met up with friends in Shenandoah National Park for a long hiking weekend.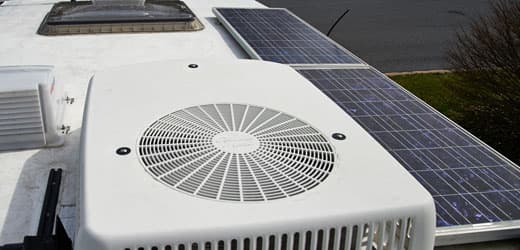 The weather was was cold, with on and off light rain, and essentially no sun for our 160-watt solar panel system.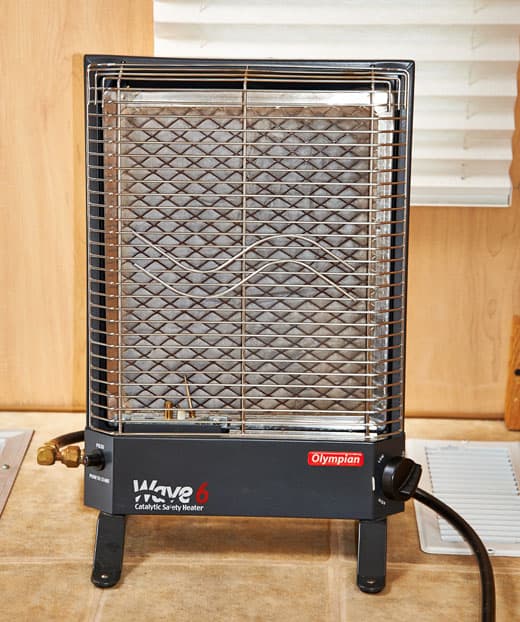 We used our Olympian Wave catalytic heater and LED lighting to minimize power use.