Truck Camper Magazine readers reveal their navigational preferences.  Here are the best maps, GPS devices, and smartphone apps.  Don't miss Janet Carter's window-tossed GPS, and Tracy Schuster's cartoon.

Time Bandits is one of my all-time favorite movies.  If you are unfamiliar with the 1981 Terry Gilliam film, it's an intensely imaginative time travel and adventure story featuring an eleven year old boy, six thieving dwarves, and an ominous Supreme Being who chases the aforementioned gaggle through history to recover his stolen map.
Anyway, there are a series of scenes in Time Bandits which immediately sprung to mind while reading the responses to this week's Question of the Week.  In the film, the Supreme Being appears as a giant menacing face bellowing the words, "Return the map!  It will bring you great danger.  Stop… Now!"
Most of us have experienced a GPS sending us to Timbuktu when you were just trying to get across town.  Or had a GPS tell us to get off the next exit, only to have us immediately get back on the highway.  My personal favorite is when our GPS shows us traveling off-road or even over water when we're on a road it doesn't know.
Perhaps the Supreme Being in Time Bandits had finally had it with his GPS, and just wanted his trusty map back.  From reading the responses, it sounds like more than a few of us have had that experience.
I also deeply appreciated the readers who resented the idea of an electronic device telling them where to go.  As I was reading these comments, I thought, "Yeah, who's the boss?  Me or my GPS?  After all, our slogan isn't, Go Anywhere, As Long As Our GPS Says It's Okay.  Would we drive off a bridge if our GPS told us too?  Heck no!"
We reserve the right to throw caution to the wind, and just explore; no map, no GPS, and no stinking smartphone.  As Jean Luc Picard used to say on Star Trek: The Next Generation, and I am paraphrasing, "Let's see what's out there.  Warp 9.  Make it so…"
Reader Responses: Best Maps, Apps, and GPS Systems
Almost everyone stated that the cabover did not interfere with their GPS reception.  These repeated comments have been omitted, unless they had a specific point, or indeed had experienced an issue with GPS reception.
This week's Question of the Week was, "What do you use to navigate when you're truck camping?"  You might want to go get a pen and paper.  There are some great ideas and specific navigational tips.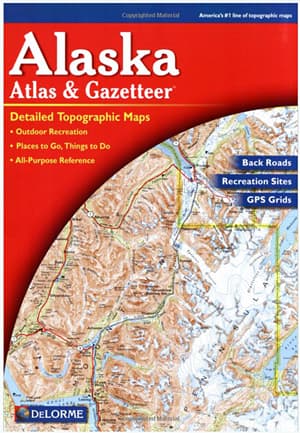 "Living in Alaska, navigation is relatively simple as there are very few roads.  But, when we are looking for something specific like a trail, or perhaps a camping location someone has referred us to, we use the Alaska Gazetteer map book.  Very seldom does someone give you a latitude-longitude coordinate.  It's usually an explanation using landmarks, or the Gazetteer.
We have a built-in navigation system in the Ram.  We use it when looking for an address in Anchorage that we are not familiar with.  I like the built-in GPS because I'm one of those who will not ask for directions.  It also cuts out the arguments on which way to go between the sweet wife and myself." – Tom Warren, 2013 Dodge Ram 3500 2013 Eagle Cap 1160
"I gave up on the GPS after it sent me the wrong way yet again.  I threw it out the window into a field.
I use the Rand McNally Road Atlas and, if needed, free state maps from tourist bureaus at state lines.  Since I'm driving alone, I have to be my own navigator.  I scribble down the day's itinerary with exit numbers and mileages.  This paper sits beside me on the front seat with the atlas." – Janet Carter
"We use everything available.  Before a trip we get the latest AAA maps and tour guides.  The Silverado has a WIFI hot spot, OnStar, and is GPS equipped.  We also carry the Good Sam Rand McNally.  The GPS is often all we need, but we have had instances where it led us astray.  OnStar is very helpful then.
GPS Voice Rec can be iffy on some road surfaces, or with wind, tire, and engine noises in the background, so OnStar is a nice safety net.  Using our tablet and the truck's hot spot to determine addresses and POIs is an added benefit.  Google gets a workout.
We've put 11,000 miles on our truck and camper combination since November and so far the camper has not had much effect on NAV, but it does effect satellite radio and occasionally getting connected to the GPS.  I don't recall loss of signal except where we are in the shadow of mountains to the south of our position blocking reception." – Joe Sesto, 2015 Silverado 3500 HD, 2015 Bigfoot 2500 10.6E
"I use all types of navigation devices; maps, phone apps, and a GPS.  I prefer Delorme maps.  I also use a TomTom GPS that works pretty well.  The navigator app (Verizon with Droid) on my smart phone is really good.
I also use my handheld Magellan GPS for navigating, but only for shorter distances.  That is because I am geocaching and, while going to my final destination, I'm looking for caches along the way.
Finally, there are, "I am going that way" decisions where I don't care where I'm going, and don't use any device.  I am out exploring and will be wherever I'll be.
What devices work best for me?  All of them." – Rich Bain, 1999 Chevy C3500, 2010 Adventurer 810WS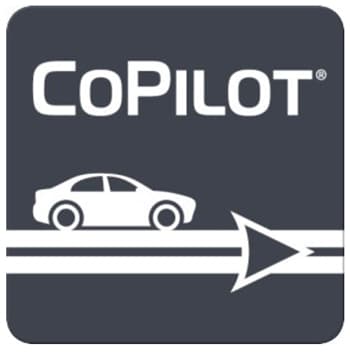 "I prefer maps for planning a trip.  I like finding the backroads that keep me in the mountains and off of the interstates.  I do not like GPS routing for a leisure/scenic trip.
I have the GPS on to make sure that I stay on track, as many of the backroads and intersections are not well marked.  If I have a specific destination to get to, I will use GPS.  When lost and I don't have a clue where something is, I ask Google on the smartphone to find it for me.  I often use the GPS to find National Forest Service roads and to find camping sites off the highway.
My main GPS is a Google Nexus 7 tablet running CoPilot.  I also use BackCountry Navigator.  These apps are also on my Samsung Galaxy S3.  I like using Android as I can use the same apps on both units. I have an older dedicated Garmin that I no longer use as I can get free worldwide updates for my CoPilot.
I also run several other apps on the Nexus 7, including rear view camera, engine monitors, etc.  CarHome Ultra provides a decent interface for traveling apps.
I have not yet found a good and inexpensive source for Forest Service and BLM maps, campgrounds, and recreational sites that will run on my droids.  NFS maps are just becoming available, but the government wants the same price as a print version of the map.
I have installed a remote antenna and booster for GPS, but so far I have seldom used it. Initial acquisition does take a bit longer but, once it's running, it seems to work okay." – Bill Peters, 2013 Chevy Silverado 1500, 2013 Four Wheel Hawk
"I use paper maps like I've always done, and a Garmin GPS.  But what about those times before maps were available?  How did folks navigate?  How about looking out the window at the terrain, and sun?
I went to Reno three weeks back and, on our first day there, at about 11:00am, the guy I went with says, "I know Carson City is south of here through the mountains, but where is that?"  With no GPS he was lost!  I said, "Look at the sun, figure out which way is south and look ahead for the low place in the mountains.  That's where the road will be."  Lucky I was along, or he might still be wandering!
I've traveled the United States from coast to coast and north to south many times, so I mostly don't need maps along the way.   I make it a point to study maps and computer routes over and over several days before leaving home.  I have most of the trip memorized, and all the major highway changes and directions before leaving home.  If I do make an error, it's just part of the adventure of exploration of new scenery!
Thanks for Truck Camper Magazine.  I look forward to all the fun herein, and all the stories of contributors, repair suggestions, and ideas.  It's great to share in the fun places and experiences of all!" – Bill Strickland, 1996 Ford F250, 1999 Lance 845
"We have a Garmin Zumo 550 plus two different atlases.  The camper cabover does not interfere with our navigation system." – John and Cathy Strasser, 2012 Chevy 2500HD, 2013 Eagle Cap 850
"I prefer to use maps, an atlas or Gazeteer, road signs, a compass, and the sun's position in the sky.  The batteries won't die on these navigational tools and they aren't affected by cloud cover, tree canopy, snow, or rain.  They are a proven method for navigation that have been around for centuries.
I have heard many stories of people getting lost or sent down dead-end roads because they were relying on GPS and were given incorrect directions." – Jeffrey Hall, 1996 Ford F-250, 1986 Real-Lite 950
"I like paper maps.  I like to have the whole picture to see where I want to go and potential alternate routes.  I then add in a Gazetteer book for seeing the "out of the way" places.  Once under way with our route in mind, I reference the built-in GPS navigation in our truck.
On occasion, when the truck is faced a certain direction and with cloudy/rainy skies, the navigation system is blocked by the cabover.  If that happens, out comes the paper maps if they're needed." – Pam Conner, 2015 Ford F350, 2015 Arctic Fox 1150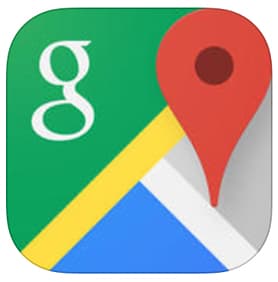 "We use mostly Google Maps on my Samsung Galaxy S4, but have added a Garmin RV GPS.  We always are careful to use our eyes and brains (what we have left of them) to assure an update hasn't missed something, or taken us on a route that's not there anymore.  Maps only got us messed up twice in recent years, but it happens.  Paper maps are good for the planning stages." – Cheryl Nelson, 2004 Chevy 3500, 1990 Shadow Cruiser 9.5
"Communication supports navigation.  We rely on redundancy and backups and carry systems that support our travel in both urban and backcountry locations.
For electronic navigation we use the Ford built-in GPS navigation system, Garmin RV 760MLT GPS, Garmin Montana 600 GPS, and an Apple iPhone 5 running Google Maps.
For paper map navigation a Canada Backroad Atlas, Canadian National Topographic Maps, Rand McNally Atlas, and USGS: USA Topographic Maps." – Dann and Helen O'Kane, 2011 Ford F350, 2013 Lance 855s
"A Garmin GPS with downloads from poifactory.com is our primary navigation means, but we have maps from states/provinces and Delorme map books for back up.  The camper's cabover does not interfere with the navigation system." – Philip Tron, 2009 Chevy 3500, 2012 Lance 1050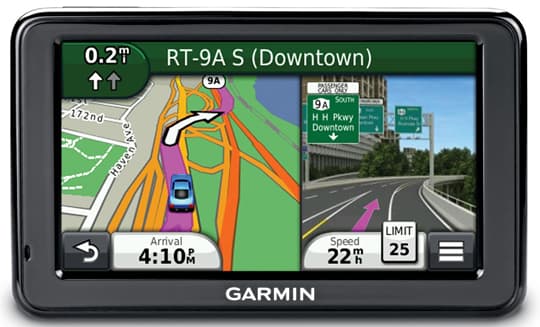 "We use a portable Garmin Nuvi 2555LMT GPS.  It covers both the Canada and the USA and has lifetime maps which gives us the ability to update the map four times a year.  The traffic functionality has only once routed us around a major traffic issue in San Antonio, Texas.  None the less, the functionality is good to have as it becomes more available across North America.
We do most of our trip planning on the computer using Microsoft Streets and Trips. Using it we can consider driving times and distances per day, look for campgrounds and use the internet see what alternatives we will have for stops in route.  Even after we have reached our trip destination, we use the GPS to find diesel for the truck, food for our tummies, and things to do and visit.
The truck camper's cabover rarely interferes with the GPS.  When heading home to Canada from Texas, it may take a little longer to find the satellites on start up." – Bill Billyard, 2000 Ram 3500, 2008 Palomino Winter Creek 115RS
"We plan to start using a GPS but, so far, we use the "Next Exit", maps, and the trucks built-in compass.  We were in a park in southern Utah when a man came running up to me.  He needed to get someplace and there was no cell service.  He did not know which way to turn when leaving the park.  I got out my map, and the problem was solved." – Philip Webster, 2004 Chevy 2500, 2004 Corsair
"We use a TomTom GPS system.  I used to have a Garmin, which seemed to be better at navigating, but the battery wore out rather quickly on the Garmin.
I also use my cell phone to plot my destination.  Waze is a good app because it constantly tells the user where the police are located, where traffic starts to slow down, and where the accidents are.  It constantly analyzes the trip, and searching for better routes.
When we travel on dirt roads not supported by the TomTom or Waze, we use DeLorme's mapping software.  This software was extremely difficult to learn and, after five years, I'm still in the beginner phase.  However, once mastered, it is the best platform for off-road travel in my opinion.
We do mostly desert travel and, due to the lack of trees, I can easily find unmarked roads, rock formations, or prospective camping areas.  It works almost as well in heavily forested areas.  There's always a break in the trees that shows up on the map which can be used to pinpoint location and possible camping areas.
The cabover used to interfere with the Garmin, but not the TomTom." – Rex N., 2005 Ford F350, 2000 Alpenlite 11.5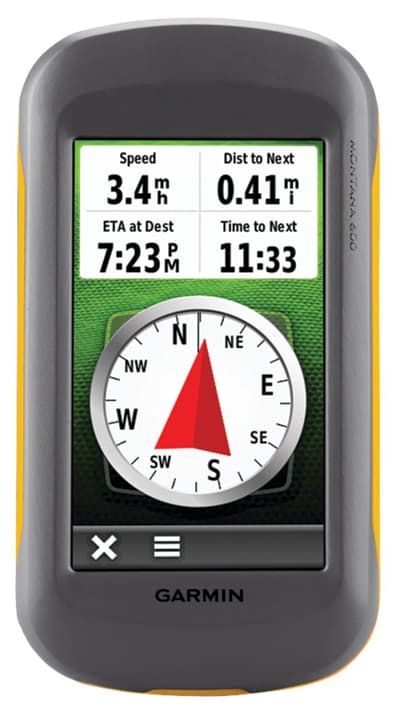 "I have a Garmin Montana 600 with Topo maps from GPS File Depot and Garmin.  I love it.  I use it also while dirt biking, ATVing, Jeeping, hiking, etc.  It's a wonderful machine.
I do not let the GPS choose my route.  I create a track on the computer from basecamp to where I want to go, then load that track into the Montana GPS and follow the pink line.  But I always carry paper Topo maps for a larger overall view!" – Oleh Melnyk, 2004 Dodge 3500, 1996 Bigfoot 2500
"On the road we are generally old school.  We use great publications like Backroads of British Columbia.  If we are in a city and need to find something, our Samsung smart phones come to the rescue.  We just use Google.  We leave the GPS units for when we are on the water in our trawler.
We don't get lost much, but we don't venture too far off decent roads.  Our unit is big and heavy and even with the four-wheel drive, I take it easy." – Wes and Denise Hargreaves, 1994 GMC 3500, 2004 Snowbird 108DS
"I still mainly rely on maps, using my Blackberry Map only in major cities or if I begin to worry that I am off track.  I find my truck's dashboard compass extremely helpful as an adjunct to my paper maps.
I use paper for several reasons. One, at my age, purposely committing routes to memory is extremely good for my long term brain health.
Two, I drive backroads as much as possible, preferring to meander somewhat and discover various surprise elements of an area – a gluten free bakery in the middle of a field, a small river at sunset on a golden plain with a tremendous bow in it, some deer grazing on the edge of a forest, etc.  The best part is the tiny villages and towns.
Trying to do this with GPS is too frustrating.  The goal of GPS is to provide the fastest and most efficient route.  Too much fiddling around is required to travel from one small town to another.
Three, feeling like I am on an adventure is the best part of travel for me; a white haired lady, a curly haired dog, and the whims of the moment.
Whenever I use GPS or my phone's map system, I feel like I am being led and am not in charge.  I stop looking as intently and simply drive while waiting for a voice command.
However, I would never leave on a trip without a GPS or some form of electronic map assistance.  Lost in Seattle, I welcomed a voice of logic to guide me to a specific address.  A phone call alerting me to a family emergency was made easier by turning to GPS to get home the fastest way possible.
I don't usually have timelines.  I leave knowing my end state mainly as a generality (the Maritimes, the prairies, etc) and I am not goal driven.  However, given that I have decided to ride on every possible ferry in Canada over the next few years, I am very glad to turn to electronic advice when necessary.
I am committed to living in the moment as fully as possible and alertly observing the land I pass through is deeply satisfying to me." – Michele McLeod, 2013 Ford F150, 2000 Travel Hawk 9.5
"I use a map.  I love to be able to see the whole picture at one time.  One of the things we do is look at the map and say, "Where should we go tomorrow?"  That is more difficult with a GPS than a map.  The cabover sometimes throws a shadow on the map. LOL." – David Clardy, 1997 Chevy C2500HD, 2010 Northstar Igloo
"I use a Nexus 5 smartphone to navigate these days with a GPS app called WAZE.  In addition to GPS information, it provides real time information of any public safety situation along your route – including police with radar!  I can't recommend WAZE highly enough.  I also have an older TomTom GPS unit that I sometimes take, but most often I use my smartphone and WAZE." – James Jeffries, 2007 Toyota Tacoma, Phoenix pop-up
"On our adventure trip from Tarragona, Spain to Ulaan Baator, Mongolia, and back, traveling the Silk Road over three-months and 29,000 kilometers (18,024 miles), we used a few devices.
We used a European navigator, the TomTom GO 950.  For tracks in Russia, Kazakhstan, Uzbekistan, Kyrgyzstan, and Mongolia, we have used a MacBook Air and a Dell Venue 11 I-Pro tablet with a GPS antenna.  They are both loaded with programs and maps; Oziexplorer, MapSource, Google Earth, and Google Maps (in memory).
Of course we have many paper maps with meridians and parallels.  Also we use the apparatus InReach Explorer Delorme as a safety and communications, and a portable Kestrel 4500 weather station." – Frederic Amorós, 2011 Toyota Hilux 2,5, 2011 Fix Cell PSI-AZALAÏ (France)
"To best answer the question of the week, "all of the above".  Our GPS is a Garmin nuvi 780.  It is comprehensive and up to date.  It even shows the posted interstate speed limits.  It may also be synced to play music through the truck stereo using a small camera card.
In addition we have our iPhones and an iPad.  These devices have both the Apple map program and Google maps.  We prefer the Google map program.  We also have an app called, Altimeter USA. This app shoes altitude, latitude, longitude, and speed.  It also shows our position on a highway, and the nearest town or city and its population.
There are many businesses that have iPhone apps linked to a map program.  As an example, Walmart and Flying J have a link for directions which will take you to their nearest location.  That's very handy to have.
Last, but not least, we have the Rand McNally atlas on the iPad.  This app provides the complete atlas by state as the paper copy.  It is updated annually for free if you have purchased the application.  With all this technology we better not get lost." – Warne Todd, 2000 Ford F-250 , 2005 Lance 981
"We use a portable Garmin GPS and depend on it more than we should at times because it is starting to get outdated and a bit slow.  On our last trip we had a few times of confusion because of it being slow to tell us about a turn coming up.
We use maps to plan the trip and to double check things.  We do not have a good reason to spend money on a smart phone, but our children keep trying to convince us that instead of updating the GPS system, we should just give in and get the smart phone and use those navigation apps." – Allen Brummel, 2008 Dodge Ram 1500, 2008 Northstar TC650
"I use a DeLorme Street Atlas 2015 edition and my laptop computer.  It does not interfere with the cabover of my camper." – Carl Mutschler, 2005 Dodge 3500, 2005 Lance 1181
"We use primarily paper maps (the old fashioned way) with occasional use of our smart phone Google maps app.  I prefer paper maps as I need to find locations frequently for work and know how often a GPS will send you to the wrong place." – Triciam Mason, 2009 Ford F350, 2008 Montana Ponderosa 9.5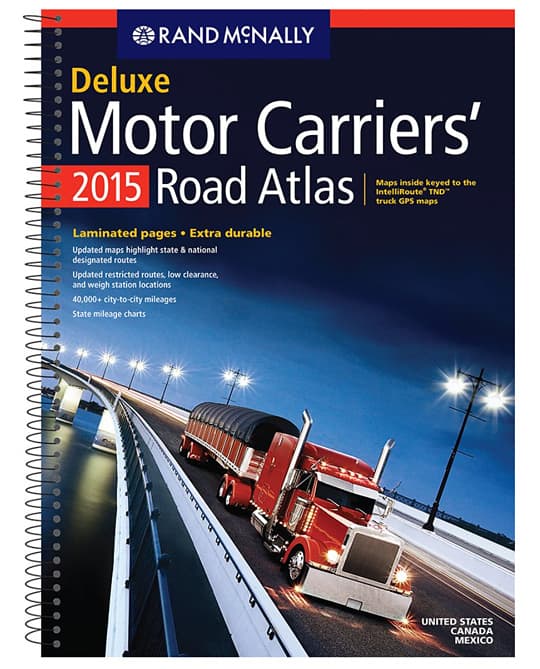 "I use the Rand McNally Truckers' Atlas.  I feel confident on side roads when I follow their marked routes.  No low bridges or extreme curves.  We like to stay off the interstate highways.  This atlas gives us that opportunity.  It is hard to get GPS to send us off the beaten path." – Carol Bowman, 2005 Dodge 3500, 2014 Lance 1191
"I use maps to plan a trip, or plan the next day's drive, and use the GPS strictly for turn by turn instructions, finding out where to fuel the truck next (using the trip computer along with GPS), or finding restaurants for those few times we don't want to prepare meals.
The camper's overhang does not interfere with my GPS while it's in its cradle but, if we move it into our lap, or away from the windshield, it will lose satellite connection." – Bruce Neumann, 2006 Dodge Ram 3500, 2008 Okanagan 96DB
"I use Google maps that I print out before a trip and those good old fashioned paper maps you can pick up at various rest areas.  I do not use a GPS.  The last one sent us up a very steep, narrow, gravel Vermont back road that eventually turned into a deeply rutted cow path.  There were deep ditches on both sides.
We had to back up for quite a distance, with a trailer in tow, before we found a spot where we managed to somehow turn around and then skid back down that steep gravel mountain road.  The road the paper map showed, was just a few miles down the road, and it took us where we wanted to go in the first place.  Glad I wasn't the driver that time!" – Maaja Sutak, 2012 GMC Sierra 2500, 2015 Northstar Liberty
"We use iPhones using Google maps for navigating.  We also use several traffic apps like INRIX and Waze.  As we often end up far off the cell grid, and I don't always remember to cache maps, we still carry a nice large print road atlas and Delorme maps for the area we will be traveling." – Bill Tex, 2006 Chevy 3500, 2013 Eagle Cap 850
"We are an all the above kind of people.  I tend to rely on my iPhone 6 and just use the map function.  Not being used to this brand new fancy truck we purchased, I often forget that there is a screen in our dashboard with navigation.  We used it last time out and it was very useful.
There is always a map book or two behind the driver's seat.  We started out that way in the military and, well, we just don't trust electronics.  Some places we go we don't get reception for any of that stuff to work – thankfully!  My old standby was printing out directions from Google maps but, recently, we've been routed in very strange ways, so I have stopped doing that." – Jim Azinger, 2015 Chevy Silverado 3500, 2015 Arctic Fox 1150
"I use a Garmin Nuvi stuck on the windshield.  I love it.  It also is used on my motorcycle.  In my old truck I had a Kenwood with built in GPS, which was a Garmin as well.  The camper has not interfered with either unit." – Howard Bisco, 2015 Ford F250, 2014 Palomino HS-6601
"We use the Garmin RV 760LMT Portable GPS Navigator.  This was specifically designed for RVs, and allows input of the height, length, and specifications of your RV and routs you around low bridges, tunnels, and other obstacles.  We have used this extensively while traveling the country with great success.  It also provides lifetime map updates and traffic alerts." – Charles Coushaine, 2001 Ford F350, 2012 Chalet DS116RB
"We plan and route our trips with Delorme Streets Plus and Delorme Topo.  We use a smaller laptop sitting on a Ram Mount.  Depending on the terrain we are traveling in, we will run both Streets and Topo so we can switch back and forth.  We get mountain, stream and river names with Topo.  If we decide to drive off our route, Delorme will follow along and reroute us as needed to get back on our planned trip.
We use a Holux GPS receiver and GR 213u USB interface to run both Topo and Streets together.  You need a Virtual port program.  GPS Gate is wonderful.
We also have an iPad 2, AT&T cell service and a Samsung S5, and Verizon cell service.  We use them for in town local navigation when finding a business that we want to go to for food or finding a campground.  We use Google maps on the S5 and Google maps or Apple maps on the iPad.
We always have our hard copy maps with us in the cab.  We have the Delorme Atlases for the states we are traveling in.  We use them for the big picture as we travel along.
The Holux Gps receiver is a great device.  Even in canyons and trees it stays locked.  We hide it on the dash, under a dash cover." – Jim, 1994 Ford F250, 2000 Bigfoot 9'6″ 2500
"I'm a map guy.  I have maps from gas stations (when they all carried them).  I have maps from parks.  I have maps from the local attractions kiosks found in motels.  I have a shelf full of books on maps.  I've even taken a course in cartography.  I'm a map guy.
Satellite navigation is valueless.  I know because I've spent thousands on devices, upgrades, software and accessories; all of which has been superseded by better more accurate and more simple to use products.  I'm a tech guy.  I'm a Garmin aficionado and a Mac nut (not a good combination in the early days).  I'm a skinflint, but also a tech guy.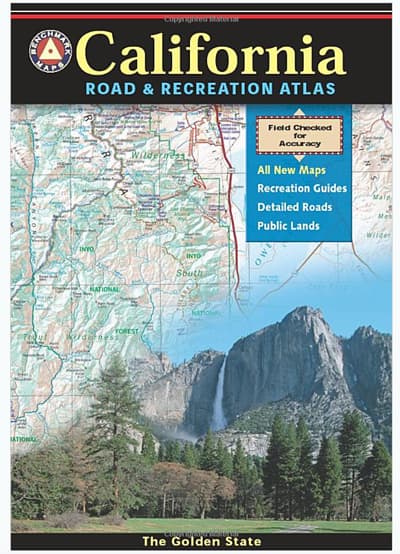 My most recent navigation-related purchase was last week.  It was a Benchmark Maps' California Road & Recreation Atlas.   Six months prior, I bought a Garmin GLO.  At the same juncture, from the App Store, I downloaded the Galileo Offline Maps app to my first generation iPad.
Nothing beats a map for picking a destination or planning a route to it.  Do you want a direct route, scenic route, a route with ferries, bridges, mountain passes, or a route without those inconveniences?  A map gives you a feel for an area before you ever see it through your windshield.  On the road I favor a paper map for such cartographical explorations.  When at home, an online version will do just fine.
I have an old Garmin Zumo 550 GPS that I use for my motorcycling adventures. Honestly, I generally follow my nose and use the onboard map to confirm my circuitous meanderings against the layout of the major highways in the area.  When used on the dash in my truck and camper, I'll have a route designated and use the GPS to show progress to the destination or next point of interest.
Recently, while contemplating a larger display head, perhaps built-in, my frugal nature kicked in.  I discovered bluetooth GPS sensors were available and could connect to my unused iPad.  I like the larger display and the GLO I purchased grabs satellites quite quickly.  The Galileo maps are quite good and once downloaded require no internet connection.  The jury is still out on overall functionality though.
So for this QOTW, you are going to have to place me firmly on the fence!" – Mark Obert, 1999 Ford F250SD, 1999 Lance 920
"I use maps.  No tower or satellite signal necessary.  It's much easier to see the big picture as well as alternatives." – Jim Burns, 2005 GMC 2500, 2008 Eagle Cap 850
"I've always been a map guy.  They just work for me.  And besides, the batteries never die, and sun spots don't interfere with reception.  I keep a good compass as a necessary compliment to them.  Maps can be basic to comprehensive, and tried and true.  I like having that hard copy in my hands and like how instantaneous my eye can scan about the big picture.  I also keep a couple GPS units on hand.
For maps, I have a Hema USA atlas.  Then, to get a good broad look at a state, a state Gazetteer, plus a state Benchmark atlas.  They compliment each other well.  The Benchmark Maps tend to overlap state borders a little better, but the two brands together have you covered for most stuff with the reference materials they have within their covers.
Then, depending where I am going, I will have a good set of Trails Illustrated and Latitude 40 water proof, tear proof Topo maps for specific regions as well as forest area specific maps.  Again, they are portable, detailed, and no batteries are required.  I take a fail safe compass when I head out on foot or want to visually dig into an area to explore.
I have always been a Garmin fan and have three GPS units.  Two were purchased based on functions I wanted, and one I won from a raffle.  Coincidentally, one I had been looking at, at the time.
One is a Garmin Rhino with a GMRS and weather radio, the prize one is a Garmin 60CSX, and a recent purchase of a 650T vehicle unit that can go portable, to replace an old Nuvi.  All three have Topos and data downloaded into them.  I like to be able to search for gas stations, and go to geological points of interest in any area.  They can run on their proprietary batteries, or have common AAs put in for back up.
The 650T has a large screen, is water proof, has a built in camera that geotags your photo (so-so quality camera, but okay).  If they had made it record video as well, that would have been the bomb.
I am still not on board with the smart phone craze.  It actually sticks in my craw a bit to see people so attached to them.  My little T-Mobile pay as I go flip phone is just fine. The $80 bucks a month a smart phone would cost goes into my ICMA retirement account.  In ten years it will be ten grand, not including interest gained.
I do have a tablet.  I can hit WiFi spots with if I need a connection along the road." – Jim McCoy, 2003 Dodge Ram 2500, 1991 Hallmark LaVeta
"I have a MacBook Pro that I use Google Maps and go to websites like HomeDepot.com, Freecampsites.net, etc.  I also have an iPad Air 2 with PDF Maps, GPS HD, TOPO Maps, and Gaia GPS.  I use Scenic Map, West-East Alaska, and Google Earth, all of which are all available on iTunes.
For internet, I have a Verizon JetPack hotspot and a Wilson cell booster with an external RV antenna.  I have a Toyota Navigation (lame), a Garmin for the truck, a Garmin Oregon 600 (hand held), and a DeLorme InReach satellite for emergencies.
For paper maps, I use a Rand McNally with plastic cover (the regular size one).  I have the Delorme for California and Benchmark for Arizona, Colorado, and Utah.  I have Free and low cost campground books, the guide to the Alaska highway, The Milepost, and Alaska camping books.  It's only Sirius Radio that I don't use." – Mitch Johnson, 2015 Toyota Tacoma, 2015 Pirate Camper LLc Fleet
"I mostly travel near by in western North Carolina.  But, when I do venture out of the area, I have a TomTom GPS.  The LG G3 is what I have now, and I use Google maps.  Both sent me to where I needed to be when I was comparing them." – Jeff Hagberg, 2002 Ford F250, 2006 Travel Lite 800 SBX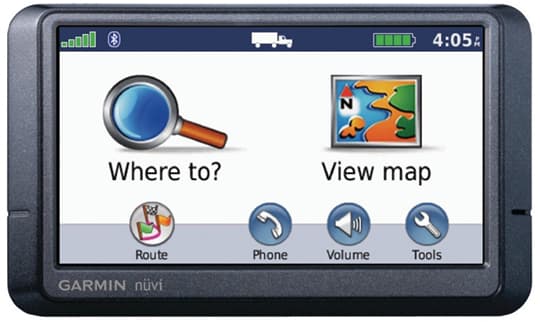 "I'm a techie.  I have owned car GPS systems since the 1990s when they were a permanent $2,500 installation.  To this day, I've become addicted to them.  Thankfully, like most technologies, they've gotten better and cheaper.  Three years ago, when I acquired the truck camper, I bought a new window-mounted Garmin Nuvi 465 truck model.  It hooks to my 12-volt cigarette lighter socket.
Why did I get this unit?  My spouse and I were in route from Massachusetts to Florida during the Christmas holiday traffic, and it occurred to us truck camper newbies that there may be some restricted routes along the way (like the Baltimore Interstate 95 tunnel prohibits propane tanks).
So we bought this truck-version GPS at a truck stop, and have used it ever since.  When you first fire it up, it asks for truck or car mode and, if you select truck, you can select from a number of factors like height, total weight, weight/axle, length, number of trailers pulled, and hazardous materials carried (compressed gas was an option I selected). The device stores these selections, and a quick tap acknowledges these entries are unchanged, and off you go.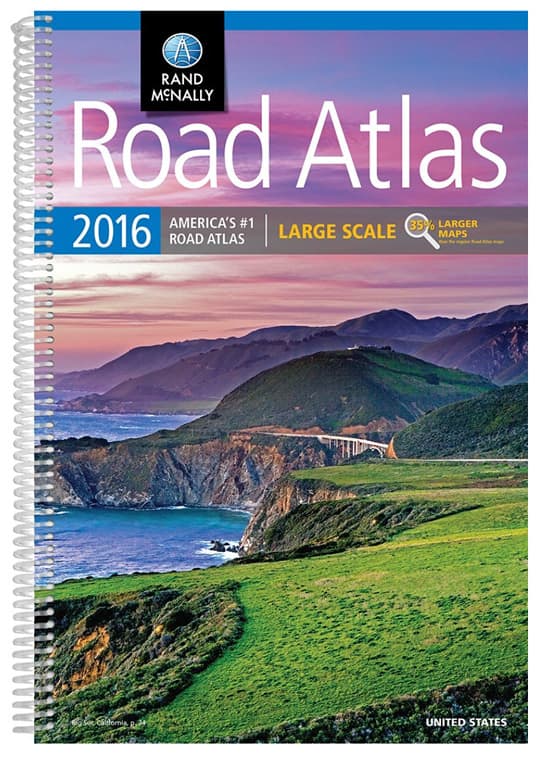 I use a classic Rand McNally printed atlas when planning long trips, like from New England to Florida.  Even Google and MapQuest don't make long trip planning as easy as the printed map.  On this commonly traveled Eastern route, for example, the GPS and all web programs will route you down the shortest (they say quickest, but that's a cruel hoax) way via the traffic congested and toll laden Interstate 95 corridor.
By using the big map book, a far more beautiful, no-traffic, no-toll route can be selected that moves just a bit inland, crossing midway through east central North Carolina.  To make the GPS obey this choice, we must pick waypoint locations along that route, and enter them sequentially as destinations.
The good news is that this GPS keeps you out of trouble.  It shows speed limits, reports real time traffic delays, and keeps you off non-approved routes.  The bad news is that this was clearly a unit designed for 18-wheeler drivers, as it frequently gives horribly bad zig zag routings when even a small segment of the route is marked for "no trucks".
When navigating to my own home in central Massachusetts, it would add twenty minutes to a normally thirty minute route from Boston, because of a single no-truck block along my residential road – along which every third vehicle traveling is a pickup, I swear!
So if the municipality doesn't specify the weight limits, the GPS map designers assume the worst, and treat you like a big rig.  If I know the route doesn't have truck restrictions, I just switch to car mode.  If I'm away from familiar territory and want to avoid a ticket for carrying propane through the wrong tunnel or for attempting to get under an overpass that would trash my roof-mounted air conditioner, I leave the truck mode on.  It seems to err toward safety.
It has never faltered, even though it sits back about a foot under the over-cab bedroom.  I wish I could say that for the GM SiriusXM radio antenna mounted on the cab roof just above it, which is virtually useless with the camper installed unless driving precisely southwesterly. " – Reed Prior, 2007 GMC 2500 HD, 2000 Travel Lite 865
"We use an iPad with Google maps and a app called Allstays Camp and RV.  My wife, who is Chief Navigator, cross references it with a road atlas.  The Allstays app has campground and RV specific information along with low clearance information, but will not choose a route.  We are looking into a RV-Trucker type GPS that will route us automatically after inputting our camper specifications." – Jim Hunter, 2004 Dodge 3500, 2005 Arctic Fox 1150
"I use a combination of items.  I mostly use a GPS and map along with my memory from past trips.  To begin, I use an archaic software called Microsoft Streets and Trips.  That gives me a starting and ending point.  I use an atlas to see the whole route in detail and decide if I want to change the routing to a more scenic of direct route.
While on the way, I use a Rand McNally GPS to keep me going in the right direction and to monitor speed on the truck.  The GPS does a fair job but, in past experiences, it does not always tell me the correct way to go.  I then get a paper map out and, sitting on the side of the road, make adjustments to my route.  As a twenty year tractor trailer driver, I also use memory to get certain places that I have been to in the past.  I can remember what major routes I have taken to get near my target area, so I just go." – Michael Suan, 2008 Silverado 2500HD, 2010 Lance 830
"My answer is all of the above.  I have DeLorme mapping software on my computer, and, if I'm planning an involved trip, I'll use it to plan a route and print it.  I have a Garmin Nuvi in my car and a Kenwood built in in my truck (it's GPS is also Garmin).  I generally use these for enroute navigation.
Sometimes it's fun to let the GPS take you where it may (especially if your in an unfamiliar area).  I've had some very interesting trips this way.  As a back-up I have a DeLorme atlas and gazetteer for whatever area I'll be traveling in.  I also have VZ Navigator on my phone, but I rarely use it." – Steve Timmings, 2003 Ford F350, 2013 Four Wheel Camper Hawk SC
"We use paper maps, but we mostly use a computer using Google maps and RV Trip Wizard for low bridge warnings.  We will be very interested in this week's answers." – Chip Collin, 2002 Ford F350, 2014 Chalet
"We prefer paper maps.  You can plan your trip better.  At a glance you can see all the places you can get to along the way.  We also like getting of the beaten path.  We like forest roads, back ways, and dirt roads; all the reasons you buy a truck camper.  We will use our phones or our stand alone GPS to find specific addresses, especially in large cities." – Matt Wiegand, 2014 Ford F150, 2015 Palomino SS1251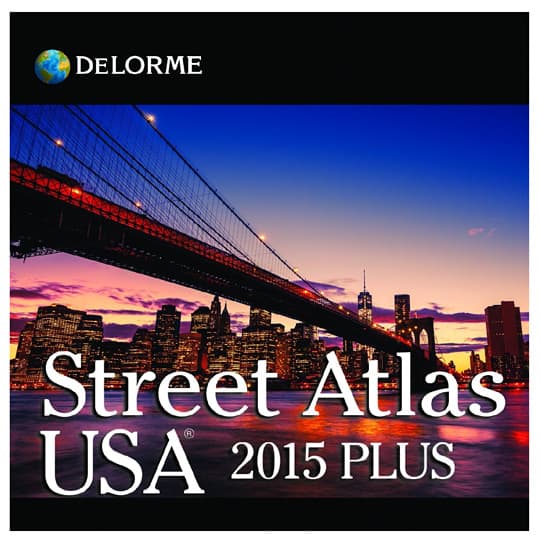 "For all my local, in-state trips, I use a TomTom GPS.  It's easy to set up and use.  For longer, cross country trips, I plan the trip on my computer first using Delorme Street Atlas software.  It has lots of features that let me divide the trip into segments based on mileage or time.  It also lets me see the whole trip laid out on my monitor.  This makes it easy to set up stops based on nearest towns at suggested break points.
From this, I can gather addresses to then program into the TomTom as favorites for easier day-to-day travel destinations.  We still carry a road atlas (paper map book) and refer to it from time to time while traveling, but using GPS technology has made planning and traveling a whole lot more efficient.
I've seen phone mapping services used by others that I traveled with, but they are not my cup of tea.  I'll stick to the dash mounted GPS TomTom.  Since we pull our truck camper on a gooseneck trailer, there isn't any interference problem." – Robert Lee Hicks, 2010, Chevy, 2500HD, 2011 Lance 992
"I use (in this order) maps (AAA, Butler, and Forest Service), compass (marine mounted on a small board on dash), and an 11-inch Acer Windows notebook size PC.
I prefer paper maps because it makes you think about where you are and where you are going.  It is also easier to see the big picture of your route.  I do not like relying on technology (even though I am an Engineer).
I recently got the Acer PC for a 4,500 mile trip into the wilds the Great Basin, mostly on dirt roads.  I loaded Delorme Topo North America on it (~ $100).  It's very nice.  You can save the route you took and edit points of interest onto the maps.  It also has a 3D feature to see mountains, etc.  Finally it has the ability to utilize the GPS you have on your PC and then it will pin point your location on their map.
I bought a GPS receiver ($30, BU-353-S4) that plugs into the USB port.  It is great!  I was able to find myself on an unmarked dirt road in the middle of no where Nevada. Nice thing about the PC is that I also use it for email, searching Internet, and even watching movies (by plugging in external USB speakers and an external USB DVD drive.  There are many map programs you can buy that can be loaded on the PC, especially if you travel overseas." – Chris Walton, 2008 Nissan Frontier, 2008 Four Wheel Camper Eagle
"For long distance travel, I use my LG Android Google maps for distances, and for turn by turn information.  I use paper maps to locate towns, types of highways for scenic routes, and alternate routes.  I have a Garmin Nuvi, but it's often inaccurate." – Paul Roberson, 2014 Ford F350, 1988 Lance 980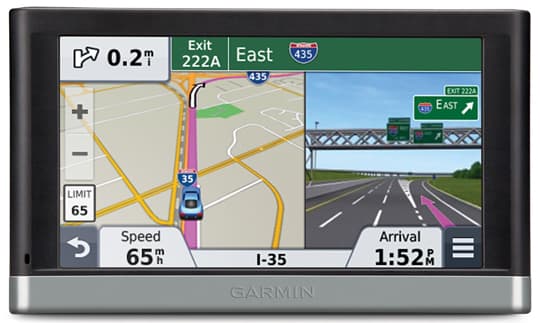 "For the big picture, I start with a Rand McNally Road Atlas.  Then I move to more detail with a state map, and then a DeLorme Atlas and Gazetter.
When driving, I make extensive use of my Garmin 2557 Nuvi GPS.  I've stored every one of the 500+ campsites I've been in, plus a lot of "maybe I'll go there" ones.  When I'm in a particular area, it will tell me where I've been before or might want to go.
For new campgrounds, I use the great website uscampgrounds.info.  I take the coordinates from this and plug them into my GPS.  The GPS route is usually pretty reliable, but I have to watch out that it doesn't route me via some cow path.  At my campsite each night, I use the GPS to see how far it is to possible sites for the next day.
Since I travel solo, the GPS voice is highly useful for telling me when to turn.  I couldn't live without it!" – Ralph Goff, aka Ramblin' Ralph, 2006 GMC 2500HD, 2001 Lance 845
"I use printed maps for trip planning and for the sequence of towns/cities on my preferred route.  I spend a lot of time on digital maps scrolling in and out to follow a given highway and still see town names.  I use the map app that came with my Windows phone for general navigation en route or to determine if a route is reasonable because I can scroll in with terrain mode on to see what the countryside is like.
GPS?  It's only good for showing what the next interchange/intersection looks like so I can get in the correct lane early.  Note: The Windows phone map is downloadable so it works without cell coverage." – Walt Currier, 1999 Ram 2500, 2015 Palomino 1609 Pop-up
"I have the Ford OEM Nav Package, Google Maps route planner, a Tamaya Jupitor Sextant, HO 249 Sight-Reduction Tables, a watch, and my brain for back-up navigation, which is what I used in 1966 on a US Coast Guard icebreaker in Antarctica!" – Jerry Webb, 2015 Ford F350, 2016 Arctic Fox 1140
"I love the old time maps.  They were fun to see who could fold them back up right.  Most of the time we waded them up and shoved them into the next seat.
It was about 2000 when we stopped using paper maps.  At that point we knew more or less how to get to the sites we loved the most.  We printed off a point to point route from the computer for the rest.
About 2008 started using the maps on our phone until a fateful trip to Yellowstone in 2012.  We were out in the middle of no-where Wyoming with not even a tree as a landmark and we were at an intersection.  Our phone said, "lost signal", was unable to connect, and re-routing.  It had entered roaming and had no signal for any carrier.  We had the choice of three ways to go.  I followed the sun west.
After that trip we got a better system, a Rand McNally 7710.  In a few words, the Rand McNally map system is a great device.  It has lifetime updates and a small fee upfront, but it's worth it.  Tell it where you want to go and it lays out the route (unless you are planning on flying or staying off-road the whole way).
To update the maps, we plug it into your computer, connect to Rand McNally, and you are ready to go.  I do have a gripe with the GPS voice, Samantha.  She pesters me to all ends until I put a sock in her mouth by turning the volume off." – James L Tedford, 2012 Ram 3500HD, 2007 Arctic Fox 990
"I use a portable Garmin Nuvi 56 with a 5″ screen as my main GPS.  It's a great tool with way more features than I use.  I also use Google Maps on a Samsung Galaxy S5. It has better screen resolution than the Garmin including a great satellite view.
I use the GPS and Google Maps when on the road.  Even if I know where I am and where I'm going, I like features such as ETA, miles traveled, and knowing when I'm coming up on preferred fuel stations and dining opportunities.
I especially appreciate the GPS when traveling at night or in fog.  There's nothing like knowing where you're at.  I regularly use Gas Buddy with its map feature to get current fuel pricing and station locations.  I do have paper maps and mostly use them when camped and planning adventures.  Paper maps provide much more perspective than the small screens on the GPS devices." – Harv Keene, 2002 Ford F350, 2002 Northern Lite Ten 2000
"We use a Garmin 2597, which is built into the truck.  We also carry and use Rand McNally maps.  All the electronic gear has gotten us in trouble at one time or another. Never has the map gotten us into a jam!" – Pete and Linda Clark, 2006 Dodge 3500, 2008 SnowRiver 10-2K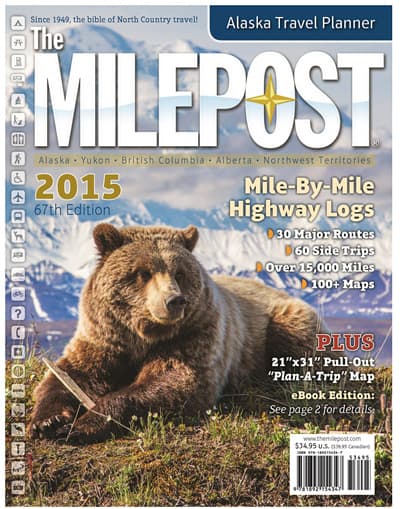 "For us, it's tough to beat a combination of a Rand McNally Road Atlas of North America, the DeLorme Gazetteer for the state we happen to be in, and a Fodor's (or similar) guidebook to the state.  Throw in The Milepost for trips up and down the Alaska-Canada highway, and we've got all the navigation tools we need.  We carry a GPS and a smart phone, but they rarely figure into our system while driving.
The advantages of paper-based navigation tools include simplicity of use while driving (Barbra's a great navigator) low maintenance (no batteries to keep up with), readability, and the tons of additional, relevant information accessible with just the flip of a page.  Paper maps also lend themselves to spreading out on the dining table in the morning before we hit the road and are planning out our course." – Jack and Barbra Donachy, 2007 Chevy Silverado, 2009 Lance 845
"I like paper, creases and all.  I like to see the big picture and I don't like going north all the time.  I do use my iPad and my iPhone 6 along with the Good Sam's Magellan for RV.  Dan drives and I navigate with everything but the smoked Gouda.  We always seem to get somewhere even though Samantha on the GPS has to be muted on occasion." – Peggy Sego, 2005 Dodge 3500, 2011 Lance 992/2010 Palomino Bronco
"We are constantly wandering here and there – that's us.  And we weren't always sure where, until we got our Apple smart phones with the little lady who gently and persistently guided us through strange places.  We are happy to say that we are on a first name basis with SIRI, and would not leave home without her." – Robert Allyn, 2013 Ford F350, 2013 Lance 1172

"Depending on the trip I'll use all three.  For local trips, I just the Garmin Nuvi.  For long trips, maps get use for planning and during the trip.  The Samsung Note 4 phone is there usually just as a back up." – Kevin Presson, 1997 Dodge Ram 2500, Outfitter 9.5 Apex
"I like to use multiple systems.  I am of an age that maps are my primary source.  I have the 2016 Rand McNally spiral bound road atlas.  I like the mileage feature, detail, the amount of information on a page.  The spiral allows it to lay flat on the seat.
When I want more detail, recreation opportunities, and federal land information, I like the Benchmark and DeLorme atlases.  I have a Motorola smart phone with the Android OS and Google Maps.  I use it to find my way around a large city or to find the location of something specific, but not for long distances because of the amount of data it uses.
I will be getting a portable GPS after traveling with a friend and seeing the advantages of one, and those use no phone data which is the big plus.  I will also use the GPS when hiking." – Linda Castor, 2000 Ford F250, 2001 Lance Lite 915
"I use all three of the above; maps, GPS, and smart phone.  All are tools that work in different situations.  A Garmin GPS is a lifesaver in a new city.  Google maps gives an ETA for distant travel, albeit unrealistic for our style of camper travel.  An atlas, state map, or forest service map gives you the big picture and works where there is no cell service." – Bonnie Pascucci, 2011 Chevy 3500, 2012 Adventurer 86FB
"I prefer the combination of maps and GPS on my Samsung tablet and iPad.  Maps give me the a bigger view.  It is easy to plan before we start to drive and also see what's along the road.  Old maps also give me the history and old places that the GPS does not know about.
The GPS gives me the way to the goal without looking in the maps.  GPS also gives me the time to arrive and other live data that the paper map can't give me.  The GPS also has the right position for the moment and my points of interest.  The journey towards the goal is equal important as the trip.
I have Samsung tablet and an iPad.  I use Navigation programs.  I prefer Sygic (pictured left), iGo Primo, Trimble Outdoors, and Google Maps." – Kjell Norden, Between two trucks, Between a Motorhome/Camper
"Like you, I use paper maps in planning a trip but, while traveling, I primarily use my dash mounted Garmin nuvi LM.  I do like it and wouldn't start a trip without it.  We traveled from Texas to Alaska and back last summer and it never steered us wrong.
I also have Google Maps on my Android Samsung Galaxy S5.  I also carry my iPad with me, which is another option." – Eldon Rhodes, 2008 Chevy 3500HD, 2011 Lance 1050
"We prefer maps.  We use Delorme maps in the Gazetteer books.  They show the back roads, federal forest land, etc.  I like to unplug when I am on vacation, so I just follow the directions coming from the seat beside me.  Our motto is, "There are no wrong turns, just wonderful side ventures".  We also get AAA maps and guide books." – Matt Reinker, 2006 Chevy 1500, 2007 Northstar TC650
"I have a Garmin Nuvi GPS.  I have noticed any interference from the cabover." – Wade and Becky Johnson, 2004 Ford F350, 2004 Lance 1130
I do my research on Topo maps on CDs or online.  Several web sites have free Topo maps.  I use Topo CDs, purchased at REI, and view them on a portable computer to explore old ghost towns.  When hiking, I use a paper map and Garmin Topo mapping programs on a GPS for primary navigation." – Gerald Fullerton, 2004 Ford F350, 2004 Lance 1071
"I use my iPhone through the truck's Bluetooth.  It comes out over the stereo, so I don't miss the next turn.  My wife uses hers too (at the same time) through her earbuds while listening to an audio book.  Unfortunately we use different GPS services, so she usually shouts out the next set of directions right before or right after my phone tells me the same thing.  Talk about backseat driving.
The cabover does mess with satellite radio service.  I use Pandora on the phone as a fix for that." – Robert Williams, 2013 GMC 3500HD, 1994 Fleetwood Caribou 9.5
"My husband uses a Garmin GPS.  After several long out of the way routes I prefer a map!" – Donna Smith, 2007 Dodge 3500, 1999 Lance 1150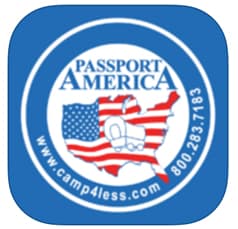 "When planning a road trip, the road atlas comes out.  We've got one with the third-larger type, it's so much easier to read.  If we're going to spend some time in a particular state, I'll be sure to get an updated state map and spend time looking over various routes to follow.
I then refer to my RV Parky app to locate RV parks and state campgrounds along with the Passport America app to find those fifty percent off discount parks.
We never leave home without our Garmin 2575 GPS, which is an absolute essential item on the road along with our maps.  I like the fact that we get lifetime map updates.  I plug it in to the home computer about every three months to keep it current.  It's also bluetooth capable for hands free phone service.
I've tried Google maps a few times on my Samsung phone, but it doesn't seem as user friendly as our Garmin unit.
Our Garmin is mounted in the center of the dash which has caused no problems with the cabover.  If we had the factory Garmin unit I know we would have problems due to the antenna located on back of the roof.
Sirius satellite radio does not work well with the cabover blocking the signal, and I don't want to spend the money to reroute the wiring." – Roger Odahl, 2008 Dodge Ram 3500, 2004 Eagle Cap 950
"Each navigation aid is useful in its specific way.  A number of different ones add the colors that paint a more complete picture.
The dashboard GPS is most efficient at giving one localized information, like directions and roadside information while driving.  The iPhone 4S is in temporary use until a new Garmin can be purchased.  The 15-inch laptop running Topo USA has a larger screen and more detailed topography when we're off the highway.
The Garmin V provides me with the ant trail to navigate the hairballs of four-wheel drive exploring.  The Benchmark maps are my recreational information resource.  And last but not least are the indispensable Auto Club of Southern California county maps for accurate road information and mileages.
These maps and devices were not purchased all at once, but were added at various times and remain part of my navigation package.
The Grandby overhang stops just behind the top of the window. The Topo USA antenna puck works adequately velcro attached onto the dashboard.
The iPhone sits in its inductive cradle and transmits and receives through a Wilson bi-directional amplifier to an antenna (with coax extension) epoxied on the camper roof." – Jim Longthorne, 2005 GMC Sierra 2500 HD, 2005 Four Wheel Grandby
"Marcia and I use maps only as a backup.  I continue to follow four navigators.  For one, our truck has a built in Garmin that I refuse to update, but it serves well in indicating direction of travel whether on or off road.  For two, Marcia's Blackberry smart phone Z30 has an internet browser.
Third, our several year old Garmin Nuvi 2460 with lifetime traffic and maps has worked very well with the option of adding additional Points of Interest that I download free from www.poi-factory.com.  I love this Garmin.
Forth, my number one is my "Nag-i-vator" with Atlas in hand.  Marcia periodically says, "Don't listen to her," referring to one of the two female voices from the Blackberry or the Garmin.  Sometimes they do not agree.
The only time there seems to be a complete GPS failure is when traveling through tunnels.  It takes time for the GPS to catch up after exiting.  And sometimes in remote Alaska, the GPS does not follow the indicated road, but eventually seems to intersect at some point.
We're having a lot of fun on a planned four month adventure from Florida to Alaska and back." – Gus Postreich, 2007 Dodge 3500, 2002 Lance 1130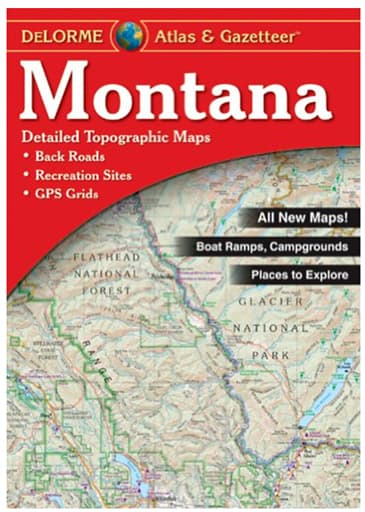 "I love maps!  I love to plot, plan and follow along.  I especially like the DeLorme Atlas and Gazetteers because I find the regular road maps do not have enough detail for me. We also use a GPS from Rand McNally through Good Sam.  I enjoy the combination of paper and electronics.
I don't always trust the GPS for speed limits and updated roads.  It doesn't always tell us the truth.  We have wound up in subdivisions instead of our objective.
We used the fuel usage calculator on the GPS for our latest trip.  It was accurate and very helpful.  The most helpful thing about the GPS is plenty of warning for exits and turns, and is especially great in unfamiliar cities.  We wouldn't travel without it, as long as I get to keep the paper maps, too.
Keith says a personal navigator riding shotgun is worth its weight in gold.  There is no interference." – Nancy and Keith Rivers, 2004 Ford F250, 2012 Northern Lite 9'6″ Queen Special
"I run my laptop with Delorme software.  This lets me follow our planned route and also lets me see what's around me when I'm moving down the road.
I've only had problems driving along canyon walls or next to very tall dense trees.  The real problem was with my Easy Pass (for toll roads).  This was fixed by lowering the unit to the bottom of the windshield.  My truck has a regular cab which makes the cabover even longer over the hood." – Lucien, 2012 Ford F-250 Super Duty, 2004 Lance 1025
"I have faith in maps, mainly topos, because they are much more detailed on dirt back roads.  But, for highway distance driving, I like state maps or AAA maps for planning and tracking.
My iPhone and iPad work well for highways while on route along with my Garmin LM55.  Nothing is perfect, but the maps are the closest.  The iPhone, iPad, and Garmin do not allow the flexibility of paper maps." – Philip Bolding, 2012 Ford F350, 2016 Northern Lite 8'11" QSE
"I am very well covered.  I have a GPS to start and, if that fails, and my phone loses signal, I have an old school folding map.  If that blows out the window, we have a road atlas book between the seats.  If all that fails, we wing it.  So far we have not had to wing it.  You never know though." – Seals Patrick, 2002 Dodge Ram, We camp by trailer, because it's the only thing that fits the family
"We use a Garmin GPS and a little common sense.  We have an additional antenna attached to the front bumper." – Catherine Tassinari
"In all my travels, I use maps as the primary navigation method.  I prefer to see the big picture, and the ability to see the relative locations of things further away.  You can see alternatives, and not blindly follow electronic directions.  I have sometimes found them to be poor or even wrong when traveling on business.
In areas where I need more detail than my maps have, I may use the built in maps (not directions) app on my iPhone.  This is purely for more detail, and is never my primary planning tool." – Paul Berry, 1968 Dodge D200, 1968 Red Dale
"I use a portable GPS and also use Google maps." – Charlie Young, 2005 GMC 2500 HD, 2012 Whitewater 865
"I mostly use paper maps.  I will use a GPS device in an unfamiliar area.  However, paper maps will never loose satellite connection and the battery will never die.  Both methods have limitations and are not perfect." – Greg Long
"I prefer to use tho old school maps when I am traveling on a camping trip.  The map makes it feel nostalgic bringing back good childhood memories planning and traveling to a campground.  It also makes the trip feel like you are out exploring." – Mark LePage, 2008 Chevy Silverado, 1992 Jayco Sportster
"We use a standard Rand McNally road atlas and we also take along the Delorme Gazetteers for the states we are going to.
We like the road atlas because it allows us to see the greater picture.  When we look up a spot, city, or attraction, we can see very quickly what is around that area.  We also like to look at what scenic routes might be coming along that we want to take.
We use the Gazetteers because we like the detailed information on back roads and the topography they show." – Delos O'Neal, 2014 Ram 2500, 2013 CampLite 10.0
"I usually use maps because I am generally not in a hurry when I am in my truck camper.  I use a GPS in the car when time is critical." – Rag, 2003 Chevrolet Silverado, 1980 Sportsman 8ft SD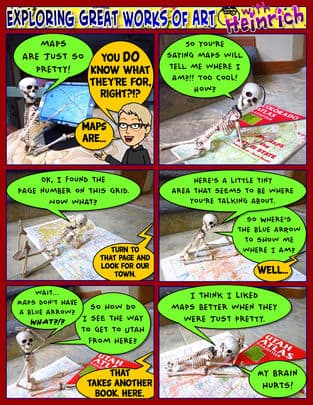 Above: Click to enlarge Tracy's comic strip
"We use all of the listed methods!  We have a navigation system in the dash of the truck that is okay (better than past ones for sure), but very finicky.  We definitely plan trips using atlases, but also include Google Earth to look for camping sites, etc.
This year we started using a Bad Elf GPS bluetooth receiver with our iPhone and iPads, which is very easy connection and use.  The reception is satellite based rather than cell tower based and the refresh rate is ten times faster for a more accurate and smoother display of our location than with our iPhones.
We use several off-line map apps to work with the Bad Elf but have found we like the scenic maps, especially for easily entering .gpx tracks and routes.  We use Pocket Earth for general use and tracking based on those imported .gpx tracks.  We mainly got the Bad Elf GPS for use in our off-road RZR, but it works great for general use as well.
In ten days we will be trying it out at the race track for Flyin' Miata Summer Camp and can't wait to see how it does providing data and maps of our laps.  Combined with the hotspot of a smartphone or WIFI, Pocket Earth has been great for finding points of interest on the fly.  Of course Google Maps is always a good standby.  As for interference by the cab over, we've seen none." – Steve and Tracy Schuster, 2015 GMC 3500HD, 2012 Lance 992
"We rely mostly on our GPS.  At this time we have a TomTom.  We sometimes use my portable Garmin GPSMap 62 for backroads.  We have downloaded backroad maps for Oregon, Alaska, British Columbia and the UK.  We have also used a Magellan in the past.  We have maps and sometimes tour books from AAA for each province and state we will travel through.  We also used the Milepost to plan our trip to Alaska, but did not use it a lot while driving.  Prior to a long trip I use Google maps or Google Earth to get a feel for where we want to go." – Eckhart Franz, 2006 Chevy 3500, 2005 Adaventurer 90FWS
"I love maps.  I always have a standard road atlas in my vehicle and separate ones for the states I am passing through.  I also have a portable Tom-Tom GPS.  It has a 4" screen and gives a lot of information along with the route picture.  However, my GPS doesn't always like the roads I pick for my trip.  When I go to New Jersey it wants me to take the George Washington Bridge which is a nightmare unless it's two in the morning. Then, it wants me to take the New Jersey Turnpike instead of the Garden State Parkway which takes me where I need to go.  I have to keep saying "No, I'm not going that way" until I get past Newark.
Also, if I have to take a detour I like to check with a paper map.  That gives me a bigger picture to figure out a new route.  I also love my GPS, but they do make mistakes sometimes.  I was going to a friend's new address.  It told me to go left and then it said I was at my destination when there was only woods on both sides of the road." – Marcia Liedigk, 2000 GMC K3500, 1996 Fleetwood Elkhorn