Truck Camper Magazine reviews a 2019 Adventurer 80GS, an 8-foot hard side, single-slide, wet bath truck camper for short bed trucks.  After nine years of steady updates and upgrades, is the 80GS still a half-ton compatible contender?

Adventurer Manufacturing debuted the Adventurer 80GS in Truck Camper Magazine in November of 2009.  That's a stunning fact for two reasons.  First, models rarely survive that long in Adventurer's notoriously competitive design culture.  And second, how in the world has nine years passed without a Truck Camper Magazine review?  What a shame.
In all fairness, we didn't start publishing formal reviews for years after the 80GS debut, and newer models kept taking the review spotlight.  In the mean time, the 80GS quietly kept selling and surviving the Adventurer design team gauntlet.  Model-year-update by model-year-update, the 80GS steadily improved to become the camper we are reviewing today.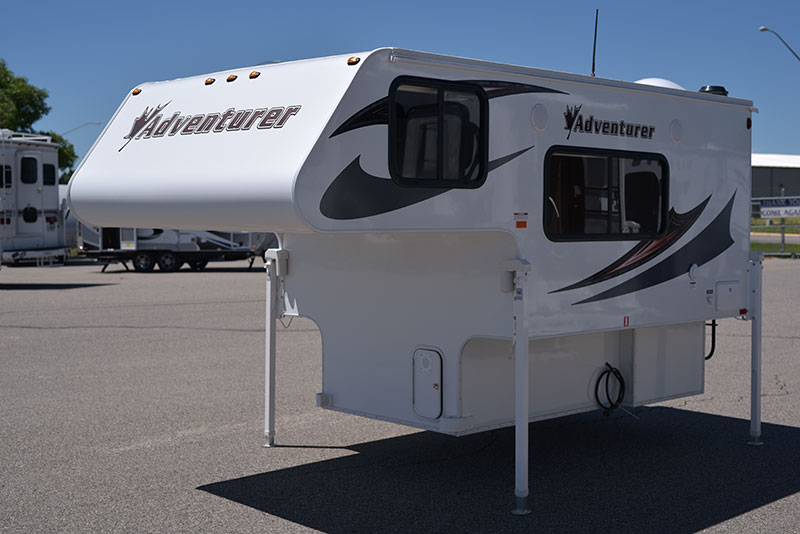 Believe it or not, the 80GS actually has its origins at a different manufacturer.  When Adventurer Manufacturing moved to Yakima, Washington in 2008, the company welcomed many management and production team members from Western Recreational Vehicles, a Yakima-based Class A, fifth wheel and truck camper manufacturer that succumbed during the Great Recession.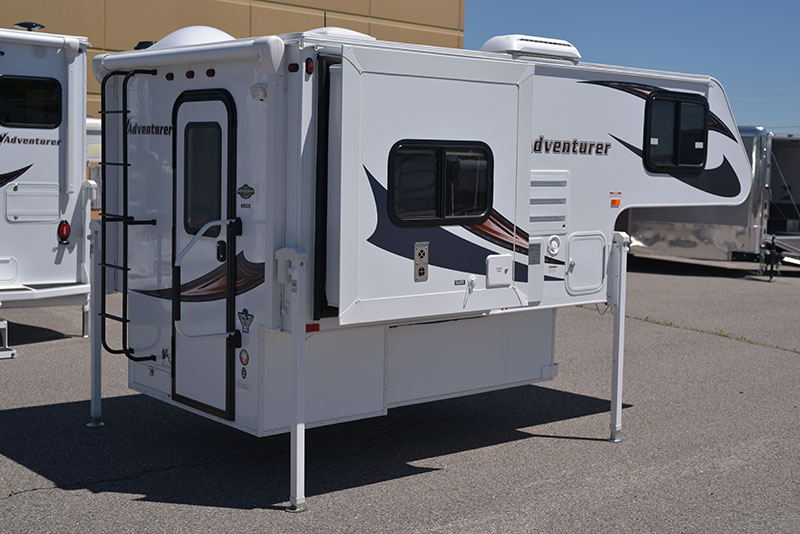 During the announcement of the 80GS in 2009, Burk Morgan, Adventurer's then Director of Sales and Marketing, spilled the 80GS origin beans.  "We had talked with the production and product development team about a lightweight camper like the 80GS when we were at Western Recreational Vehicles," he explained.  "We wanted to build a high-quality, self-contained, hard side camper that can go on lighter duty trucks.  The 80GS is that camper."
The initial 80GS prototype targeted half-ton trucks with a dry weight of 1,466-pounds.  Unfortunately, that weight required a list of convenience concessions that crippled the camper's competitiveness.  Manual jacks, an industry-first manual slide and an anemic feature list all but doomed the unit.  Ironically, Burk might have said it best in 2009; "…we want everything in the camper but we don't want it to weigh anything."
Then Adventurer did what Adventurer does best; listened to what the marketplace wanted, and built it.  Born again, the revised Adventurer 80GS got an electric slide-out, electric jacks and an updated list of standard features.  It also gained an additional 200-pounds of dry weight and a requisite price bump.  Who can we blame for the increased weight and cost?  The demanding and often contradicting truck camper buying public.  A.k.a., you and me.
Enough with the introspective history lesson.  It's time to put the hammer down on the 80GS and see exactly how it stacks up in 2019.  Nine years later, can this camper compete?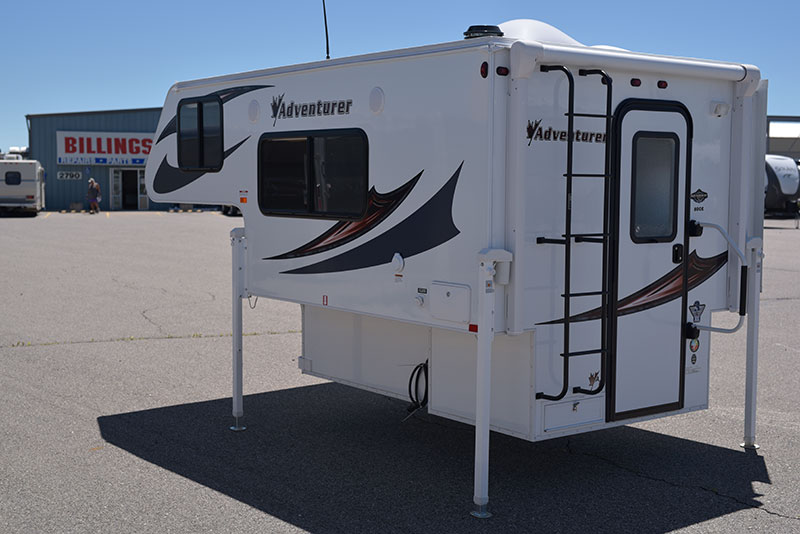 We reviewed a 2019 Adventurer 80GS at Billing RV in Billings, Montana.
Floor Plan Evaluation
We will probably never know who it was, but somebody many years ago must have told a truck camper designer, "It would be really nice to have a pouch inside the door for the jack remote."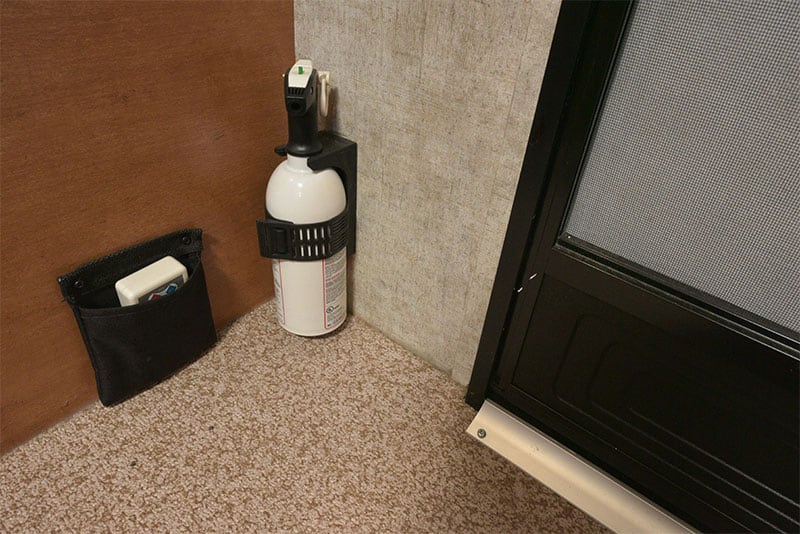 Today jack remote pouches are all but ubiquitous throughout the industry.  We found a jack remote pouch immediately inside the entry door in the 80GS.  The lesson is this; keep telling the manufacturers what you want.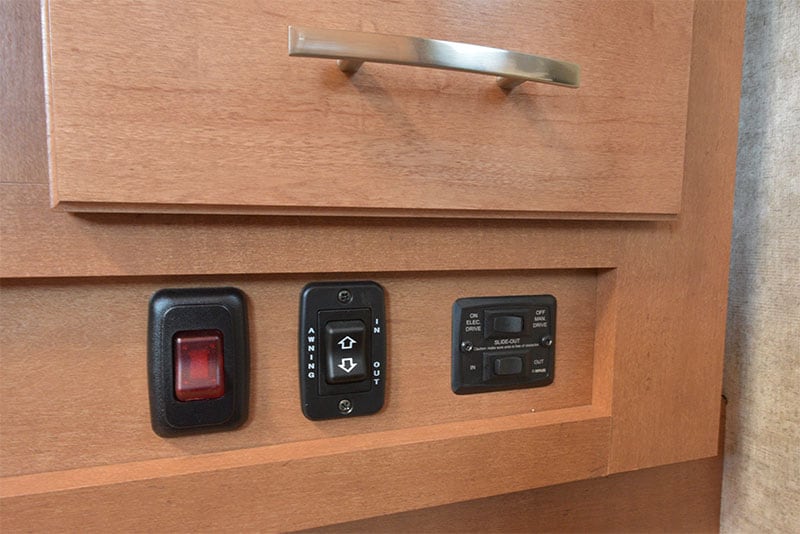 Just above the jack remote pouch are the controls for the electric slide-out and optional power awning.