Many truck camper owners use tonneau covers when not camping.  Fellow truck camper owner, Charles Spray, shared an excellent solution for tonneau cover loading, unloading, and storage.  As a bonus, his solution stores his tailgate and a 10-foot ladder.
One of the many advantages of choosing a truck camper is the fact that we have a pickup truck to use when we need to haul something other than a camper.  In the winter months, our camper is stored in the RV garage and our tonneau cover is placed on the truck so that we have a weather proof and lockable hauling space.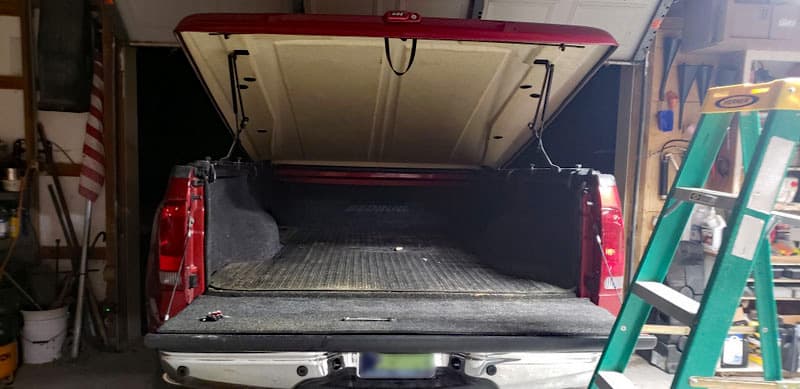 I designed and built a lift system that allows me to off-load and on-load the tonneau cover by myself.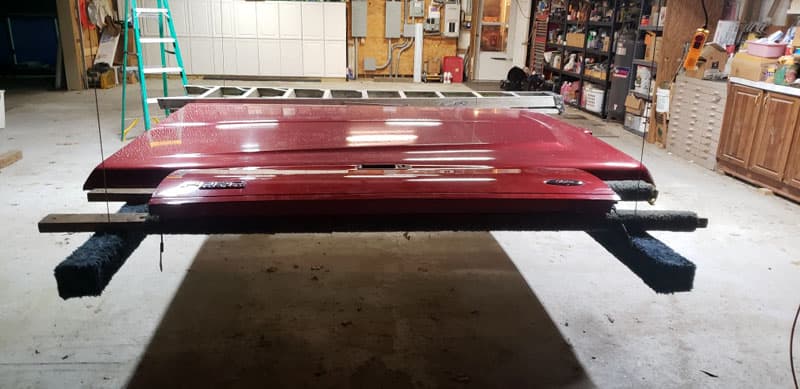 I decided to make the lift strong enough to allow storage of the tailgate and a 10-foot step ladder.  The winch was purchased on Amazon, and has an 800-pound lifting capacity.

The stainless aircraft cables are rated at 2,500-pounds.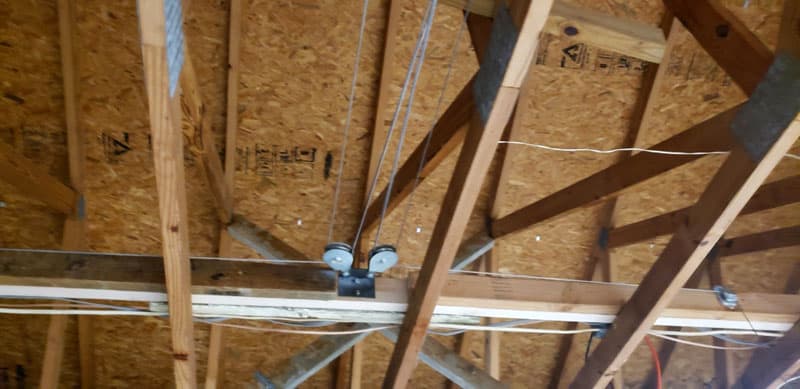 The pulleys are good for 500-pounds each.  The boards are four 2x4x12 fir lumber screwed together in pairs with deck screws.
The cables are a pair connected so that they each create two continuous loops.  The loop was run between the 2x4s for added support.  The boards are covered in carpet leftovers.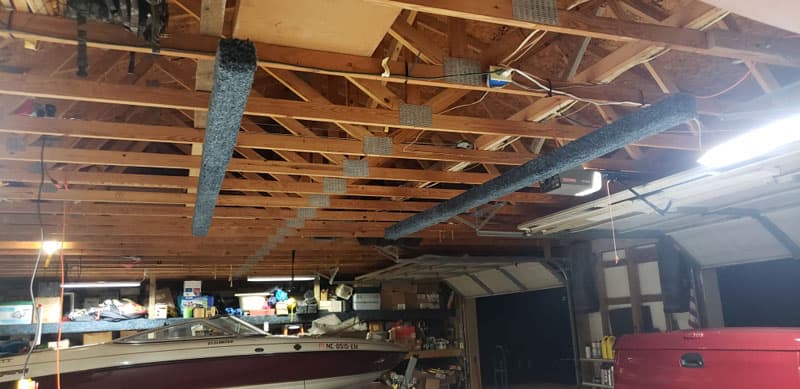 My tonneau cover weighs 175-pounds.  My tailgate weighs close to 50.pounds.  And my 10-foot ladder is close to 30-pounds.  I tested the lift with 500-pounds close to the floor, and it performed flawlessly.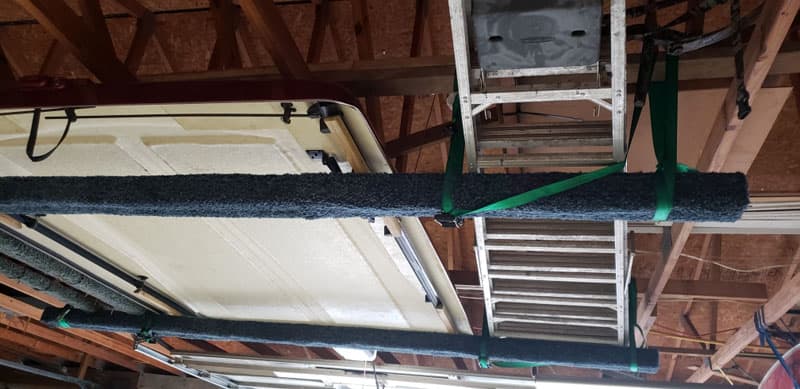 The weakest link in the chain is the roof structure of the garage.  However, there are no indications that the load is excessive.  I placed warning tags on the controller for the winch indicating a 250-pound weight limit in case someone else ever uses the lift when I am not around.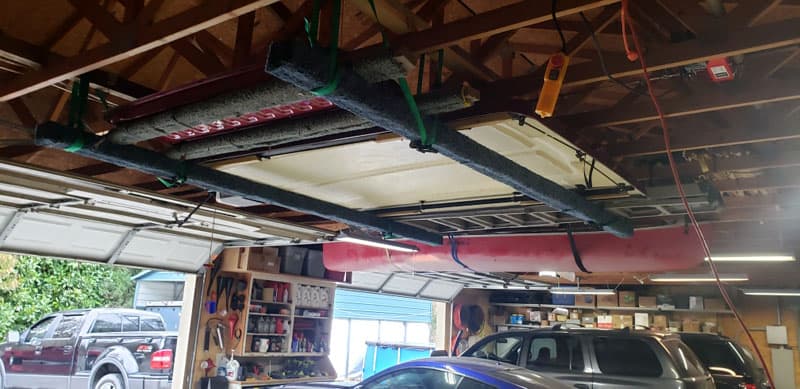 The project was time-consuming, but not difficult.  It sure beats wrestling the tonneau cover off and on by hand and provides a good place to store these items safely.