Many truck campers have an underutilized bunk over the dinette.  Here are five different ideas for maximizing a dinette bunk.
1. Magazine Rack, Fishing Pole Mount, and Safe Storage
Submitted by: Jeff Dieter, 2013 Chevy Silverado 2500, 1999 StarCraft 952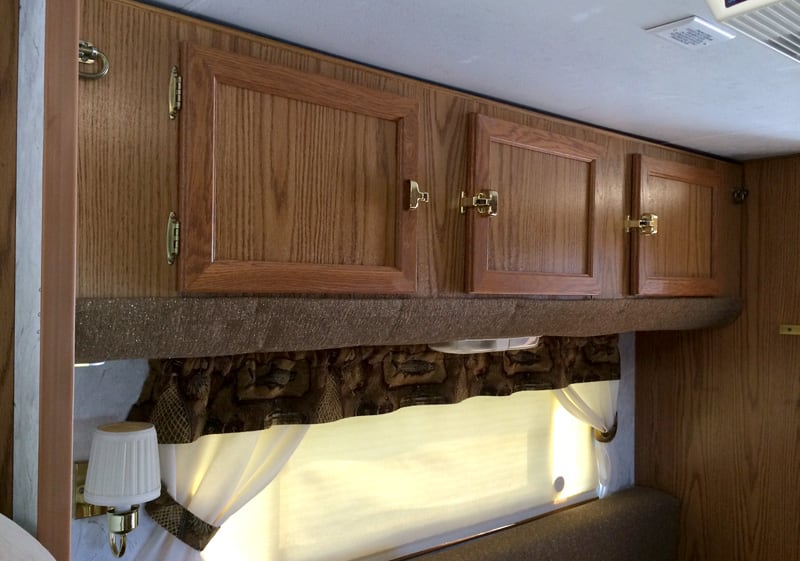 We are empty nesters and don't usually have guests staying with us in our camper. So, in our quest for storage that could be neat and organized, we converted the upper bunk of the camper.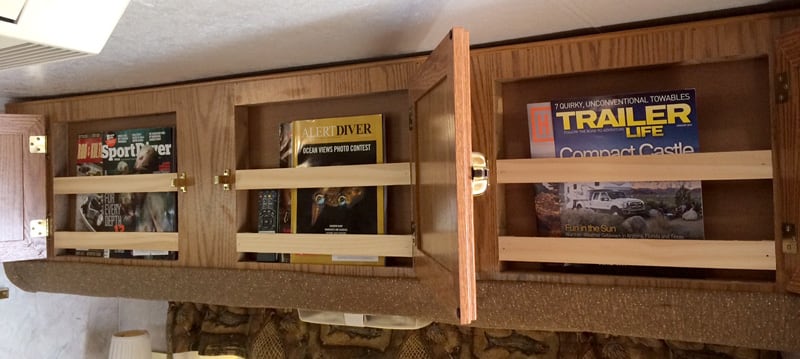 We removed the mattress and created three magazine racks that can be used when the bunk is closed.  When the bunk is open, we have a 16-inch by 14-inch by 6-foot storage cupboard.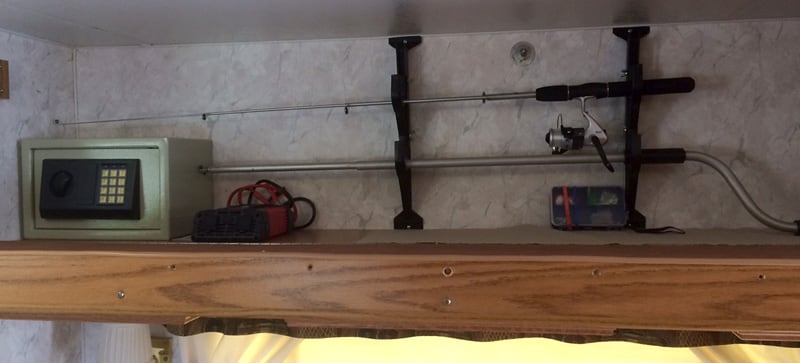 We installed a gun rack that can can also be used for my fishing pole, awning crank, and other long items.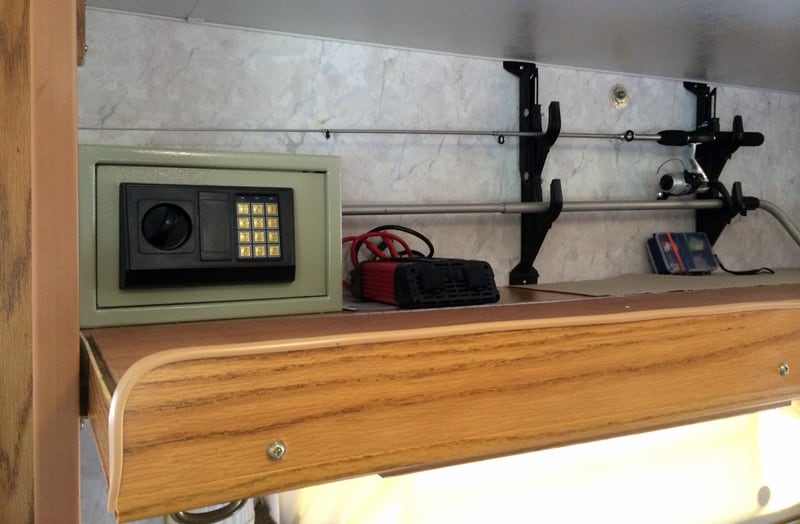 We also installed a small safe to store small valuables.
2. Bunk Storage Organization Containers
Submitted by: Shelley Pike, Indiana, 2009 Ford F350, 2006 Lance 9'6″ Sportsman
Items that I stored in the cabinets were constantly falling because they were piled so high.  At times, I couldn't even find what I was looking for.  So, I bought plastic-covered wire shelves at Menards and cut them to length for each of the cabinets in our camper.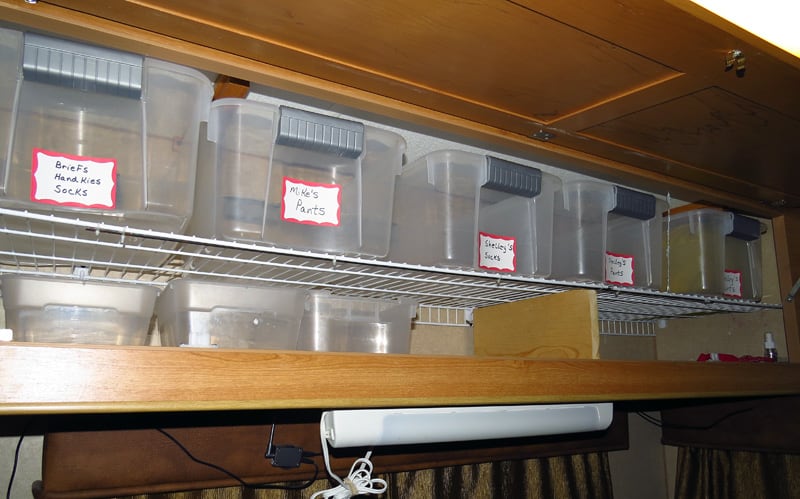 I hung the shelves with 3M hooks and tape.  I also drilled a small hole in each hook and doubly secured it with a one inch drywall screw.  The six-foot shelf in the cabinet shown could not be inserted in one piece so I cut a piece of one-by to stabilize the match-up area and fastened the one-by with L-brackets top and bottom.
I found clear plastic tubs that exactly fit the top shelf and each is labeled according to contents.  The bottom shelf has some open storage and some tub storage.  These shelves have organized the cabinets to the point that everything we need to carry has a spot with room left over.  I don't know why I waited six years!
3. Snow Skiing Storage
Submitted by: D Kaiser, 2016 Ford F350, 2015 Lance 1052
We needed a place for skiing equipment.  The storage over the dinette covers too much of the table when it's lowered, so I made a box that sits on the storage supports.  It leaves us plenty of room to continue to use the table.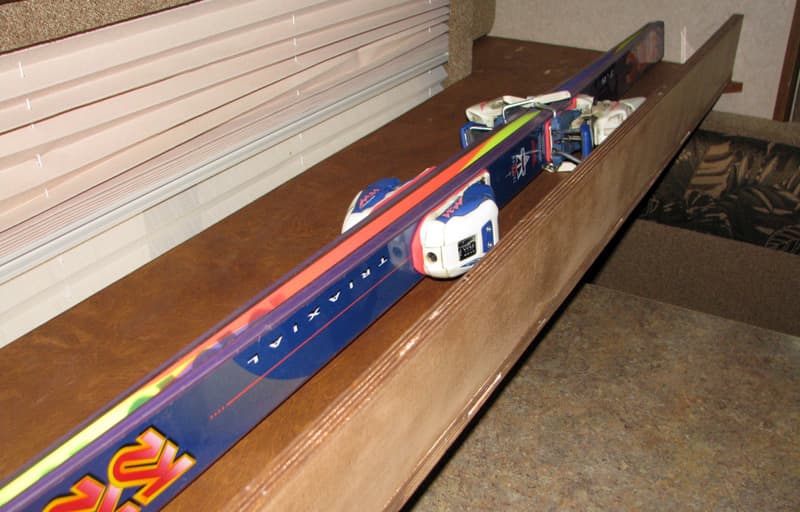 I took a 4-foot by 8-foot sheet of birch plywood and cut two feet off, which made it 4-foot by 6-foot.  Then, I cut a 4-inch piece six feet long and cut a piece 20-inches wide and six-feet long.