Mini Mods make major impacts with PVC mast, velcro, shoe box drawers, marine vinyl, plexiglass, leftover carpet, numerical levels, sticky tape, L-shape corner braces, a piece of rubber, and some roller shades.  Eat your heart out MacGyver!

Welcome to the November 2017 Super Cup Monthly Mod Contest.  Please review the following ten Mini-Mods and vote for your favorite.  We will announce the winner next week.  For more information about the Monthly Mod Contest, including how to enter, click here.
Click here to vote for your favorite three mods from this month's contest.
1. Tony Polvino, Downingtown, Pennsylvania
Homemade Exterior Television Antenna
2016 Ford F150
2015 Travel Lite 770SLR
For great television reception without a cable hookup, I built a homemade antenna for my truck camper.  It consists of a HDTV antenna panel, 1/2-inch PVC for the mast, 15-feet of cable, velcro on the camper, and a mast.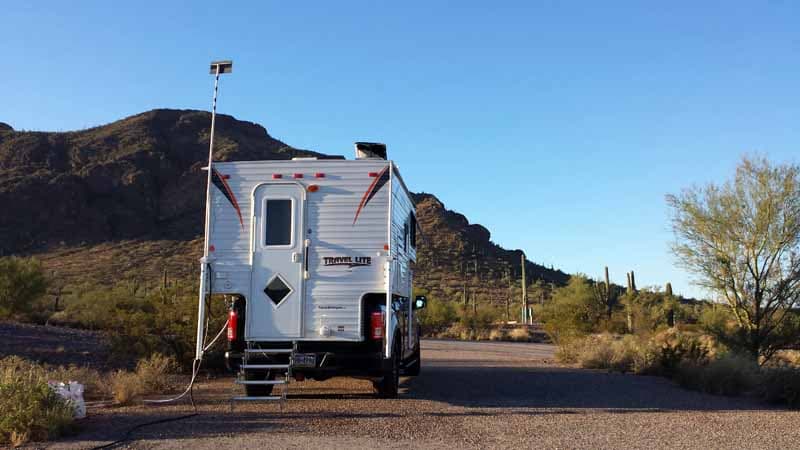 The mast sits on the top of the jack.  The cable connects to the cable connection on the truck camper.  To aim the antenna, I just turn the mast to whatever direction pulls in the most channels.
I used a PVC coupling in the middle of the mast to gain height.  This allows the assembly to easily pull apart to store in the truck bed when not in use.
The HDTV reception varies by location.  Near cities I get 15 to 25 channels.  In the mountains I get a few here and there.  Like anywhere, the terrain is an influence.  If there is a signal available, I will get it!
My homemade antenna mod works great!   It took me two hours to complete and cost about $25.  In my opinion, the skill level of this modification is easy.
2. Ed Kuivinen, Canal Fulton, Ohio
Bunk Storage Using Shoebox Sized Drawers
2009 Ford F250
2016 Lance 850
One of the many reasons we purchased a Lance 850 truck camper was for the bunk space over the dinette.  From the beginning my wife and I planned to use this for storage but weren't quite sure how to maximize the space.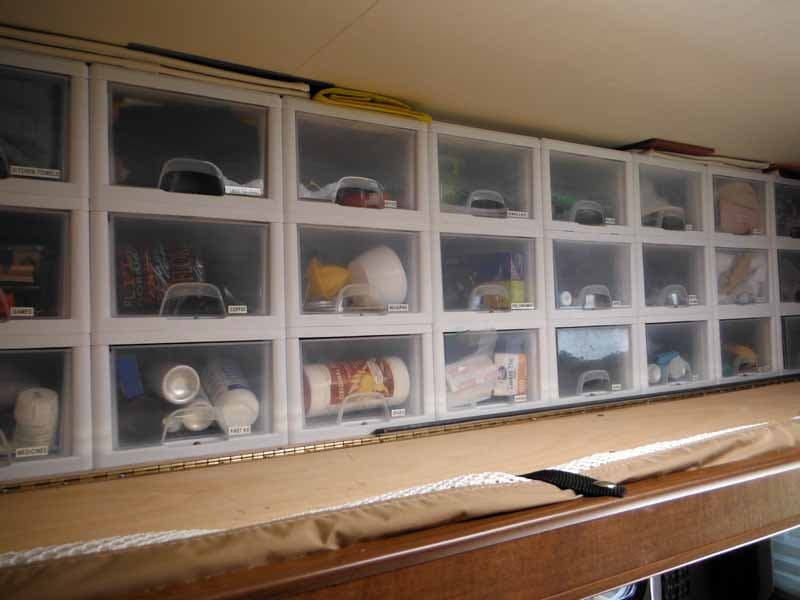 After a lot of thought, we decided to make a storage unit out of individual plastic shoebox-size drawers purchased at Walmart.  The depth of the boxes was perfect and allowed us to put the face of the bunk up in the locked position when traveling.  That holds the drawers in place.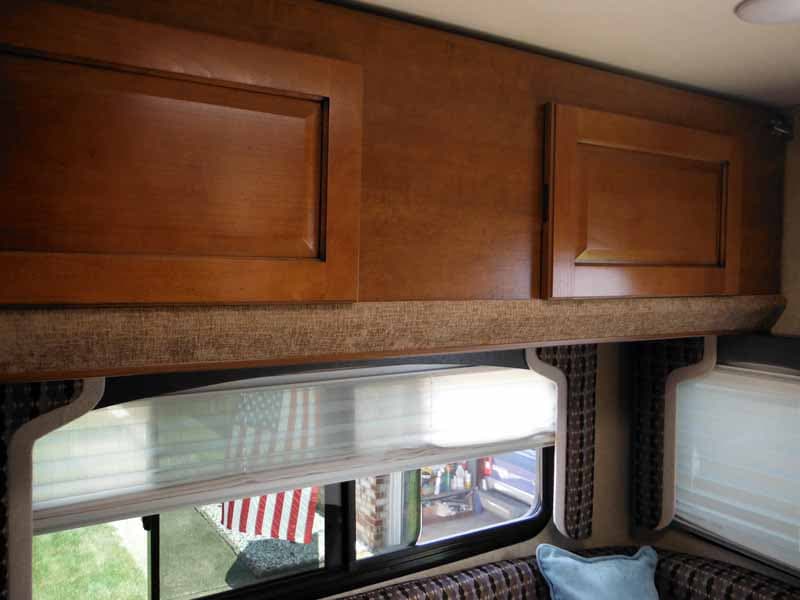 The finished unit is three drawers high by eight drawers long.  I made eight separate units, each of which is three drawers high.  I attached each plastic frame together at the front and back.  Then I attached the eight separate units together.  The bottom drawer frames were then screwed directly into the bunk.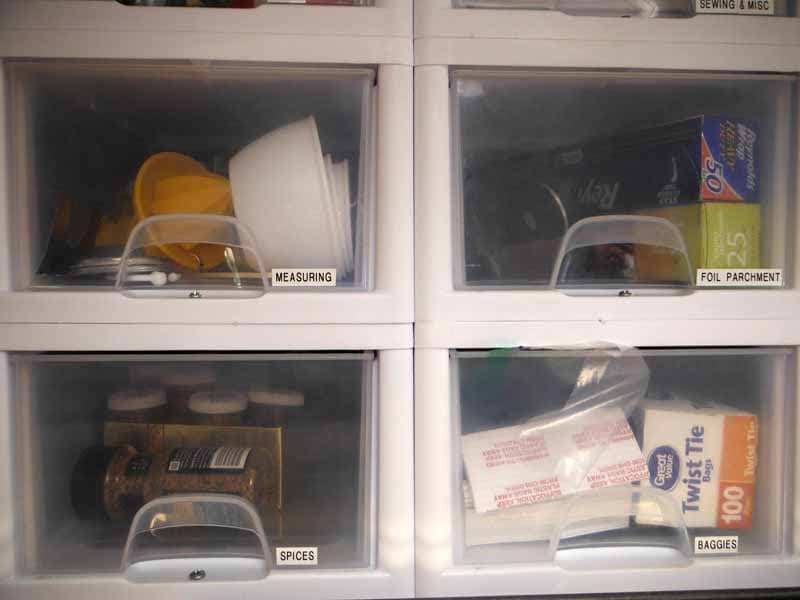 So far it's working great and my wife is happy!  It took several hours to complete this modification and cost $120.  In my opinion, the skill level of this modification is easy.
3. Susan and Hector Mabillard, Nanaimo, British Columbia