When we take our camper off the, truck it wiggles and moves around a little, even when we lower it down to the low position.  That is not good for the jack mounts and it will eventually loosen and weaken the mounts or the jacks.
To stabilize the camper when off the truck, I made a stand to set the front onto.  The stand takes most of weight off of the legs.  With our camper on the stand, it is very stable doesn't seem to wiggle at all.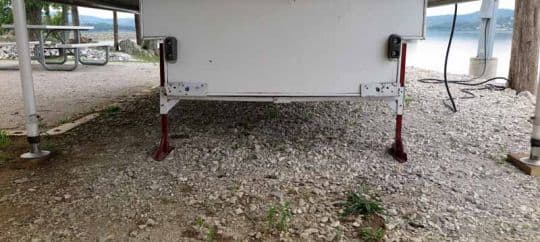 The stand stabilizes the camper and takes most of the weight off of the legs.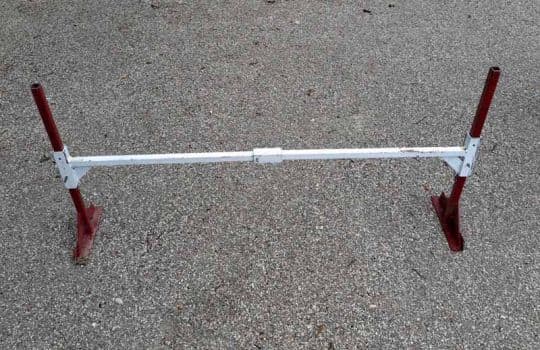 The stand was made to fit our camper.  Since all manufacturers use their own dimensions for things, no specific sizes are included.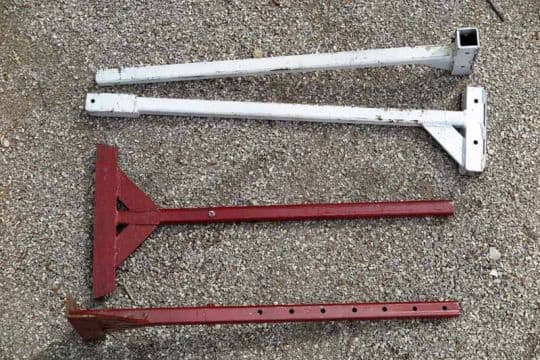 The support breaks down into four pieces for easy storing in the truck.  The two white cross pieces are bolted together.  The red uprights slide into the cross braces and are bolted at the desired height.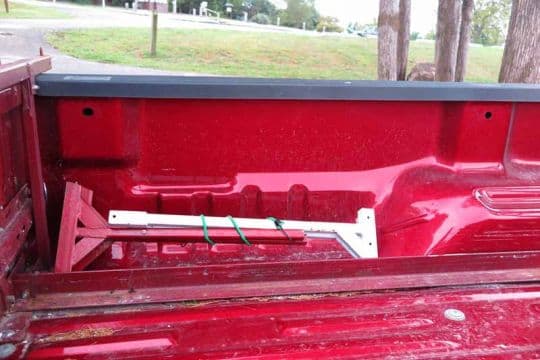 The support is stored in the bed of the truck alongside of the angles that keep the camper from moving around in the truck bed.

The cross brace has an angle support to keep the camper from wiggling side to side with adjustments for height.  The foot has angle braces to keep the camper from wiggling front and back.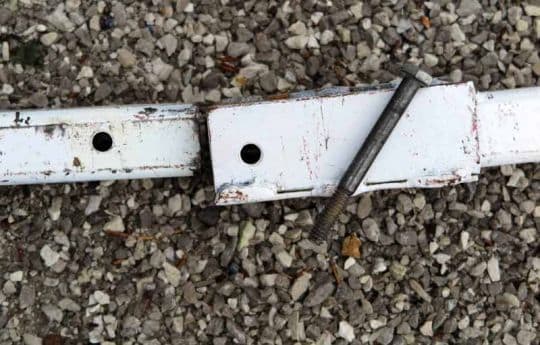 The cross support is pinned together in the center with a 1/4-inch bolt.  The support was built with 1-inch square tubing with an 1/8-inch wall for the uprights and cross braces.
A 1¼-inch angle with an 1/8-inch thickness was used for the foot, the adjustable slides, and the center connector.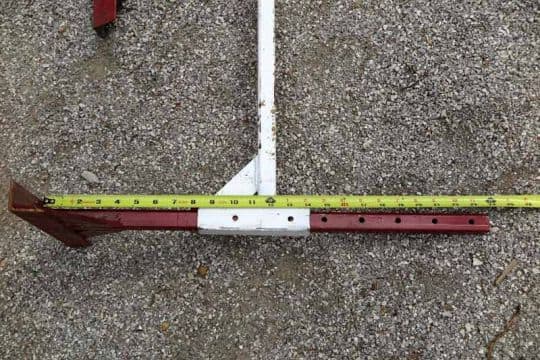 The support is adjustable for uneven ground and from 12-inches to 24-inches high.  I put a stop at the 12-inch position so the vertical posts could not impact the overhang of the camper.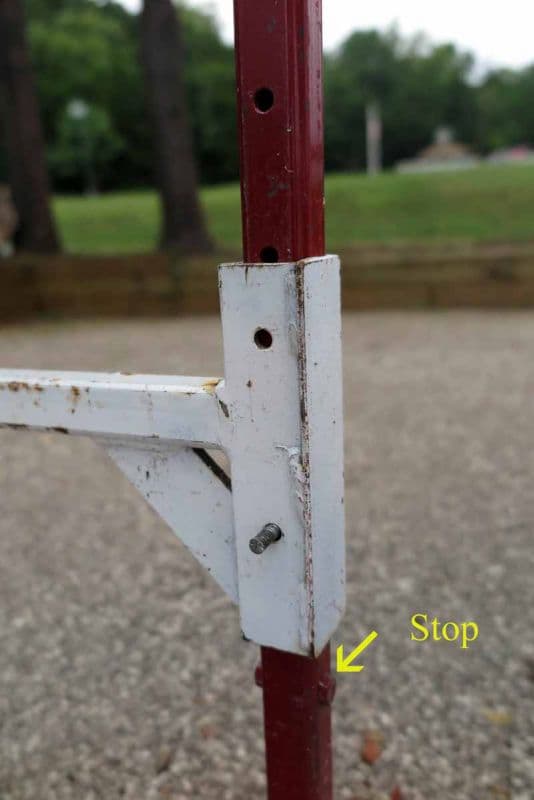 The stand works like a champ and is very stable.
The materials cost $27 and the welding was about $10.  Not including design time, it took about three days to cut, weld, and fit all of the pieces together.  In my opinion, the skill level of this mod is hard.