After 12 monthly mod contests and over 100 submitted mods, it's time to vote for the 2016 Truck Camper Mod of the Year.  Here are the best mods of 2016.  Vote for your favorite now.
The following are the 12 winners of the 2016 monthly mod contests.  From these 12 monthly winners, vote for your favorite to become the 2016 Truck Camper Mod of the Year.
Voting for the 2016 Truck Camper Mod of the Year starts today and ends next Thursday, August 25th.  The winner will be announced next Friday.  Who will be the 2016 Mod Scientist of the Year?  It's time to find out.
The vote is now over.  Thank you, Jim Kauffman (#12 below), for having the best mod of 2016!
August 2015 Winner – Auxiliary Grey Tank Attached To Camper
1. Gerry and Lynn Minor, Dunnville, Ontario
2009 Ford F150
2006 Palomino 1251
While traveling to Colorado last May, we quickly realized that not having a self-contained unit had some downsides, like what to do with dish water after you stop for lunch in the parking lot in the middle of Indianapolis Motor Speedway.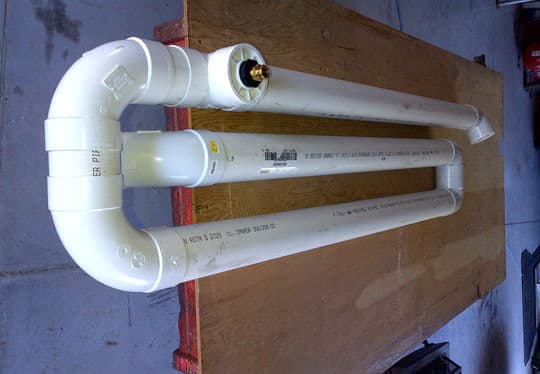 Above: Gerry's grey water auxiliary tank
When we got home, we first upgraded to a larger pop-up camper since space was always an issue.  But, I still had to solve the grey water issue as the camper didn't have a grey water holding tank.  After a failed attempt to use a portable waste tank, I came up with this idea.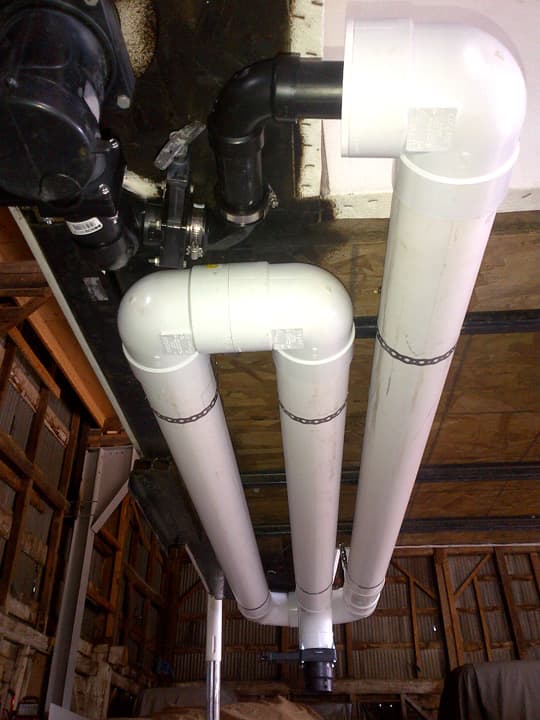 Using just ordinary drain pipe from our local hardware store, and a few plumbing fittings, I created a loop of pipe that holds just about as much water as our onboard fresh water tank.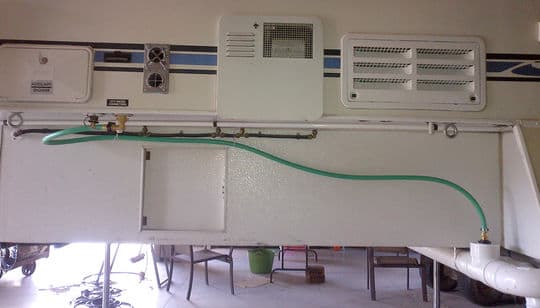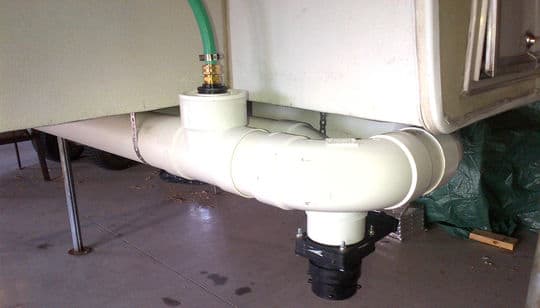 Then, I installed a T where the camper drain came out the bottom and added a blade valve to allow the water to enter the new holding tank.
Hint: It is hard to see in the pictures, but I used a rubber elbow to connect to the camper.  This allows for some vibration.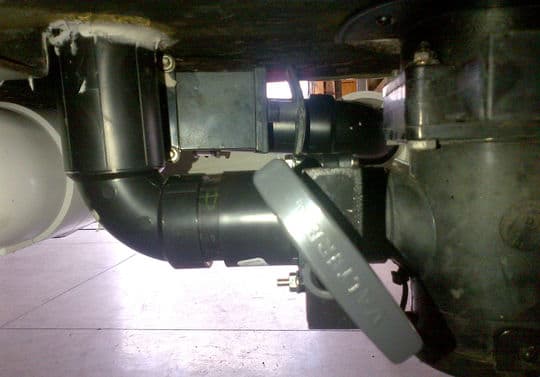 Now we can use the sink, rinse our feet after a day on the beach, or even take a quick shower after hiking.  Only basic tools are required for the project, and it works great!