A battery bank has been rebuilt, a truck bed changed, camper interiors remodeled, aluminum bumpers fabricated, and loading itself reinvented.  Pick your favorite Mega Mod, and vote.

Welcome to the September 2015 Monthly Mod Contest.  This month we are featuring six examples of the biggest and most ambitious mod categories, the Mega Mods.
Please review the following six Mega Mods and vote for your favorite September 2015 mod.  We will announce the September 2015 Mod Contest winner next week.  For more information about the Monthly Mod Contest, including how to enter, click here.
September 2015 Mod Contest Entries:
#1 – David Reed, Steamboat Springs, Colorado
2006 Ford F350
2005 Lance Lite 815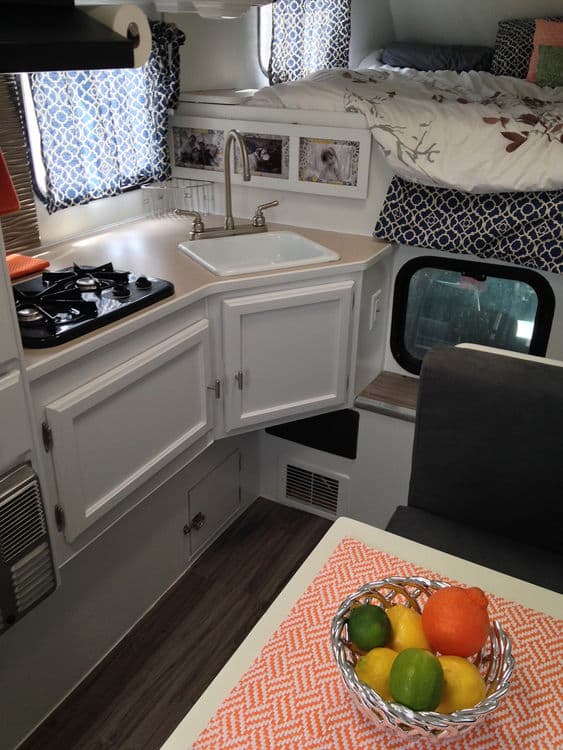 Above: David and Kathy remodeled their Lance 815 by painting the cabinets – click to enlarge
My wife and I recently remodeled our 2005 Lance Lite 815.  We were hoping for a new fresh look and were aiming to create the illusion of more space.  The remodel took a few months of dedication to complete.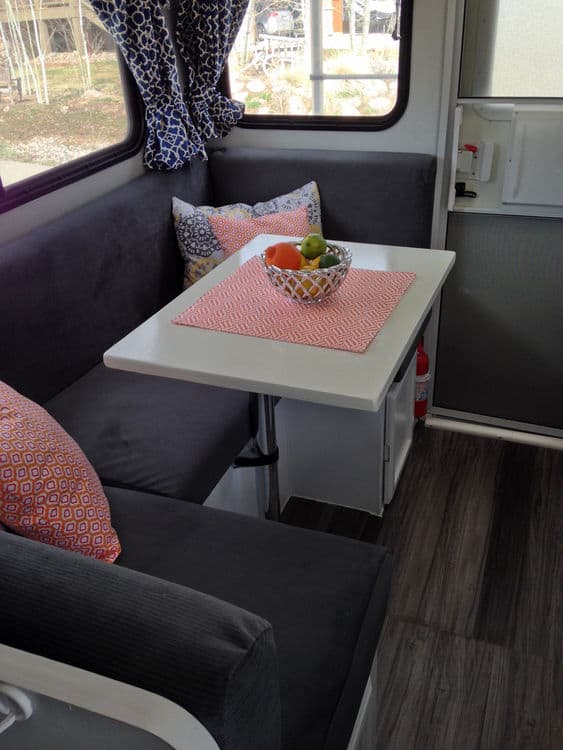 Above: David and Kathy remodeled their Lance 815 with a new kitchen table, new slip covers, new flooring, etc. – click to enlarge
I primed and painted the cabinets and walls two different whites and added two light gray accent walls.  I made a new kitchen table.  We ordered dark grey suede zippered slip covers for the couch cushions.  I installed grey maple vinyl plank flooring, chrome molding, caulk, curtain rods, paper towel holder, cabinet pulls, kitchen backsplash, stainless steel refrigerator cover, and wire baskets.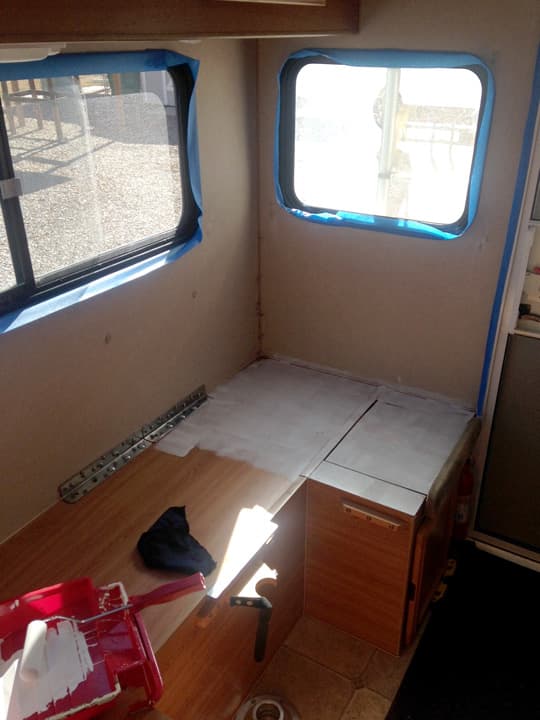 Above: The walls were painted a light gray accent color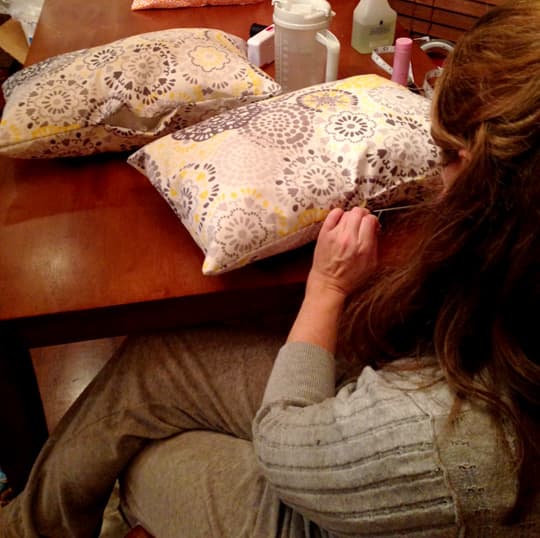 Above: Kathy making the accent pillows
My wife sewed the curtains and made the accent pillows.  I made the picture frame and my wife decorated it with left over fabric and black and white family photos.  I painted the heater vent and refrigerator with liquid stainless steel.  I also added energy efficient LED replacement bulbs and a chrome faucet.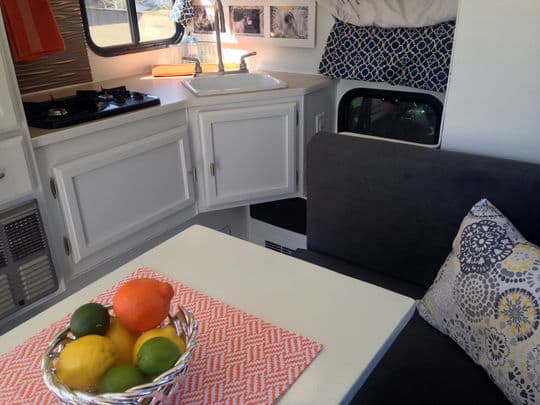 Above: A new backsplash behind the stove and high faucet were added
We did most of our shopping online.  From Home Depot we got the vinyl plank flooring, backsplash, and faucet.  From Lowes we got the curtain rods and curtains.  We went to Ace Hardware to get the cabinet pulls, paint, and towel holder.