Cabover handles added, cubby shelves installed, cleaning kits mounted, water hoses hidden, muddy shoes contained, and much more.  A dozen clever mini mods compete for your vote.

Welcome to the May 2016 Monthly Mod Contest.  Please review the following twelve Mini Mods and vote for your favorite.  We will announce the May 2016 Mod Contest winner next week.  For more information about the Monthly Mod Contest, including how to enter, click here.
Click here to vote for your favorite 3 mods from this month's contest.
March 2016 Mod Contest Entries:
1. Bill Harr, Stockton, California
2005 Toyota Tundra
2013 Four Wheel Camper Hawk Shell, custom build interior
In the Four Wheel Camper Hawk model, there isn't a good place to grab when you're getting out of the cabover bed.  For us old guys, this is important for those late night nature calls.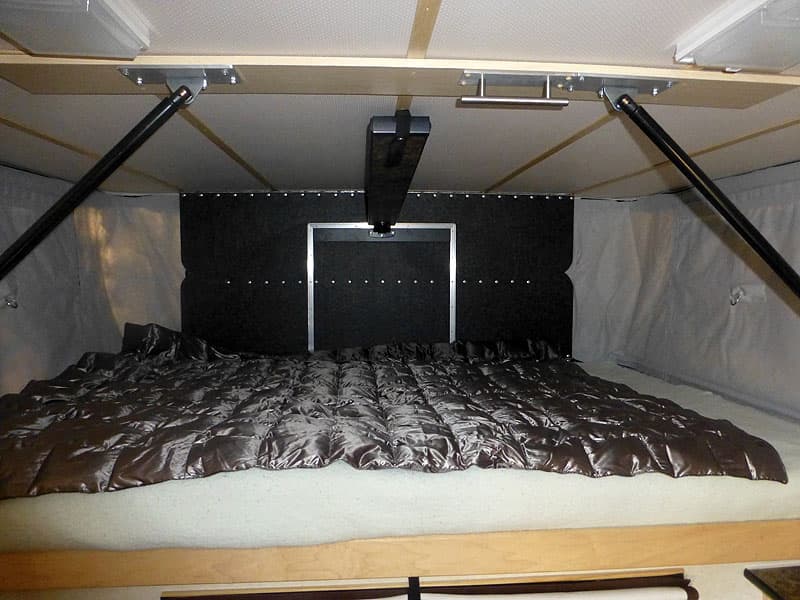 To address this, I added a handle to the push-up board over the bed.  I looked at just a large gate handle, but my wife said not in her camper.

So I found a nice looking stainless drawer handle.  I cut a piece of aluminum flat bar, drilled holes and counter sunk the back for flush allen screws.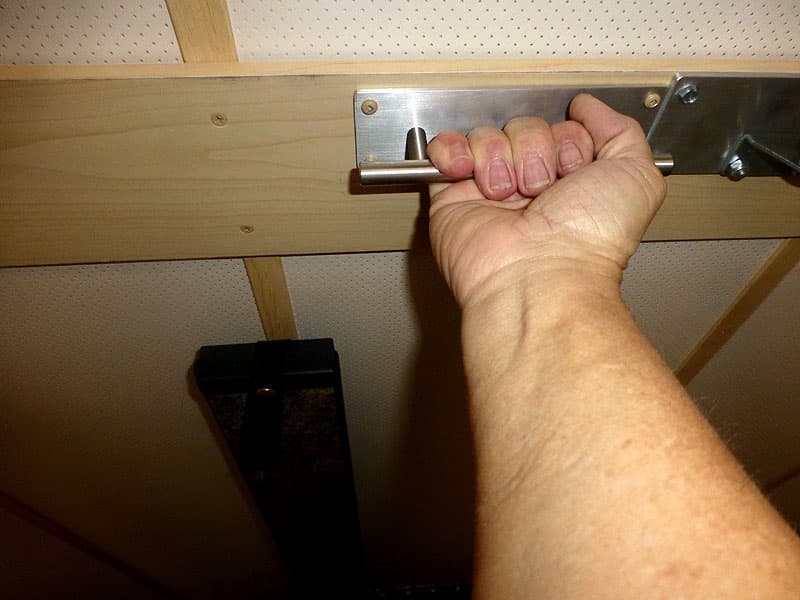 The handle is used every time we use the camper.  I'm not sure why I did not add it much earlier.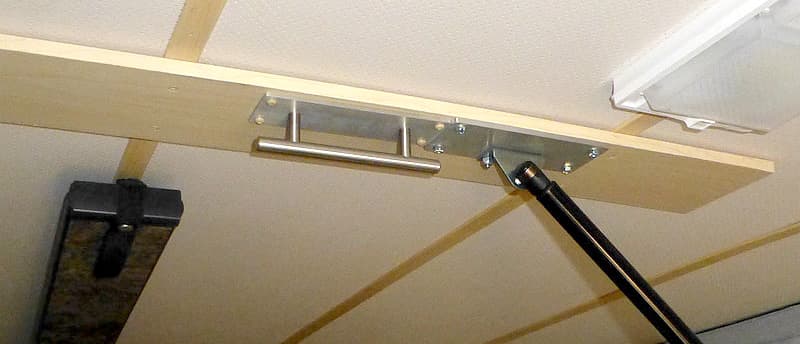 It took me less than an hour hours to complete and cost under $10.  In my opinion, the skill level of this mod is easy.
2. Scott Roberts, Isanti, Minnesota
2015 Dodge Ram 3500
1995 Hallmark Cuchara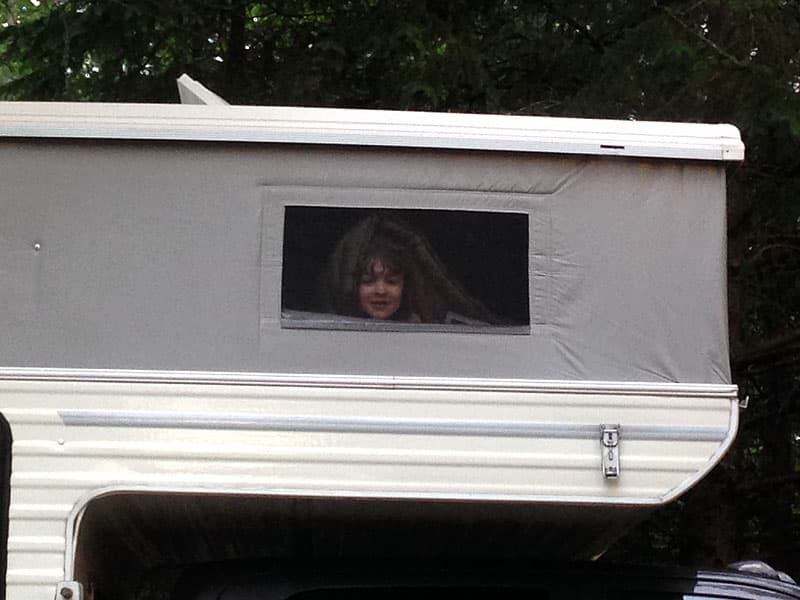 I needed to make the camper dark so my four year old could sleep.  The factory curtains mysteriously ended up pushed to the side, letting the light in, with my daughter's face pushed against the glass seeing what the others in the camp were up to.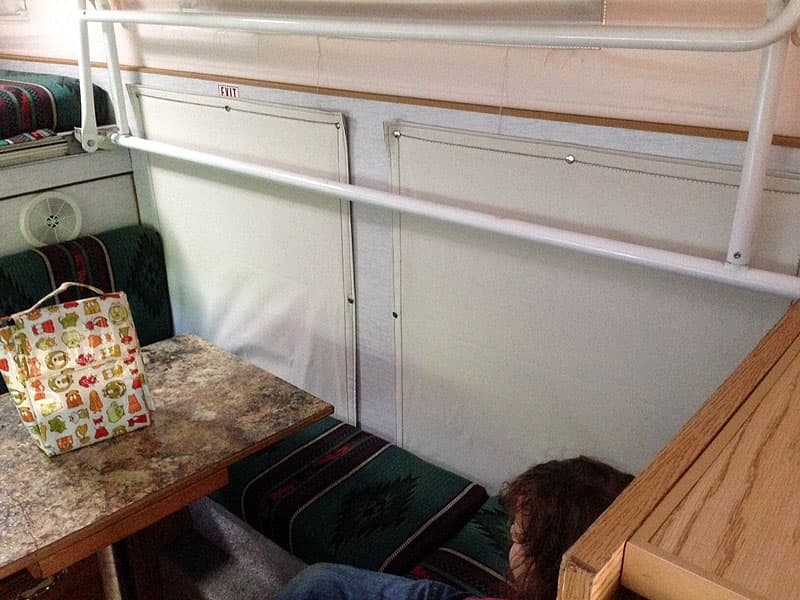 I purchased a few yards of a heavy gray duct material to back the blackout material I bought from the fabric store.  I made curtains/blackout shades that were two inches bigger than the entire window.  I screwed the male part of the snaps to the wall and put the female on my shades.