Dinettes have been transformed, power monitors installed, camper trailers created, generator boxes expanded, and more.  Choose your favorite Mega Mod, and vote.

Welcome to the June 2016 Mega Mod Contest.  Please review the following six Mega Mods and vote for your favorite.  We will announce the June 2016 Mod Contest winner next week.  For more information about the Monthly Mod Contest, including how to enter, click here.
1. Allen Perry, Sun City, California
1996 Ford F250
2013 Palomino 2902 back pack
In 2014, I purchased a Palomino Max 2902.  A newly purchased Ford F250 with four-wheel drive didn't have the capacity for the Palomino, so I decided to attach the camper to my Ford dually bed trailer rated to hold 7,500 pounds.  With this set-up, I can go anywhere, leave it if necessary, and still have use of my truck.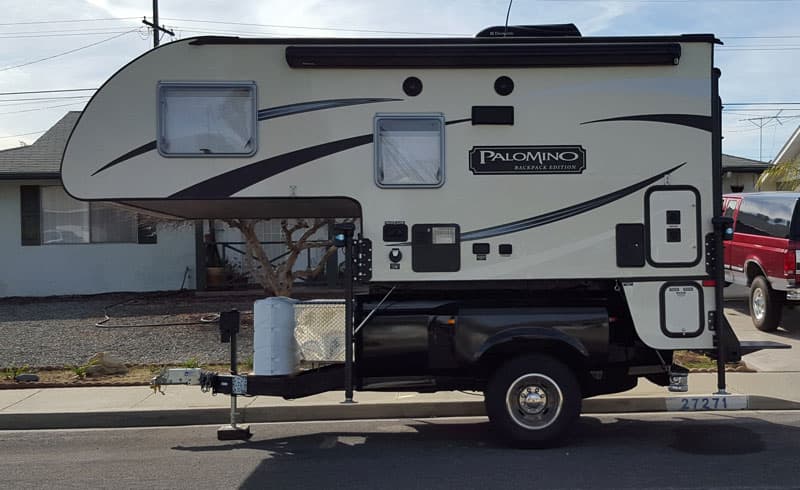 I originally intended only to use the trailer for moving the camper around, but decided to keep the camper on the bed trailer.  Since the only license required is the trailer, it works out fine.  The license cost is $10 every five years.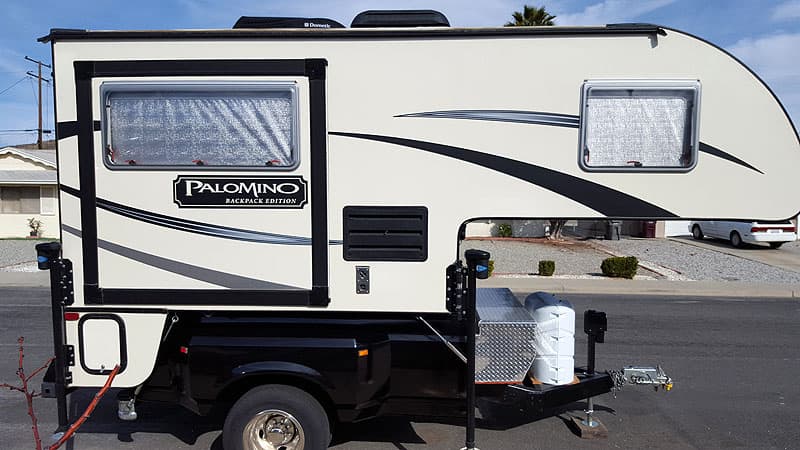 The Ford dually that the truck bed came from would no longer pass the required smog test, so I had to junk it.  I kept the bed and frame to make the trailer.  In the future, if I upgrade to a larger camper, the trailer should be able to handle it.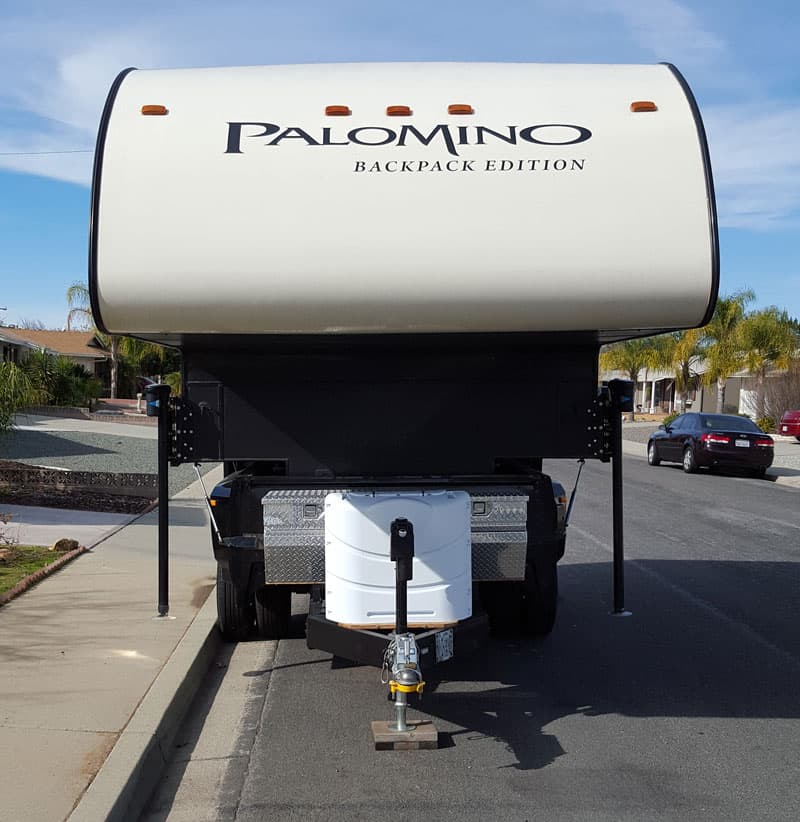 I can now travel with full water tanks and a loaded camper.  I added two more 30 pound propane tanks.  The trailer also has two gas tanks holding 38 gallons of extra gas for emergencies or boondocking with the generator.  In the front there is also a contractor tool box that holds all the sewer hoses, camp stove, and three extra batteries.
It took me 100 hours to complete this modification and cost me about $2,000.  In my opinion, the skill level of this modification is hard.
2. Charles Coushaine, Punta Gorda, Florida
2001 Ford F350
2012 Chalet DS116RB
Before the recliners, as a standard camper dinette: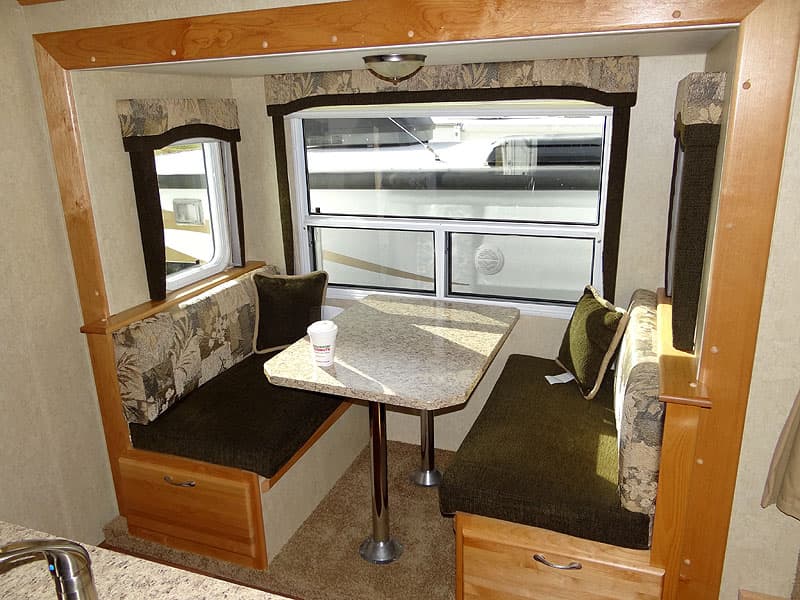 With the recliners, and it can still be converted back to a dinette at any time:
We changed our dinette to Lazyboy-style recliners.  This changeover can be accomplished without any tools, and can easily be changed back if we wish.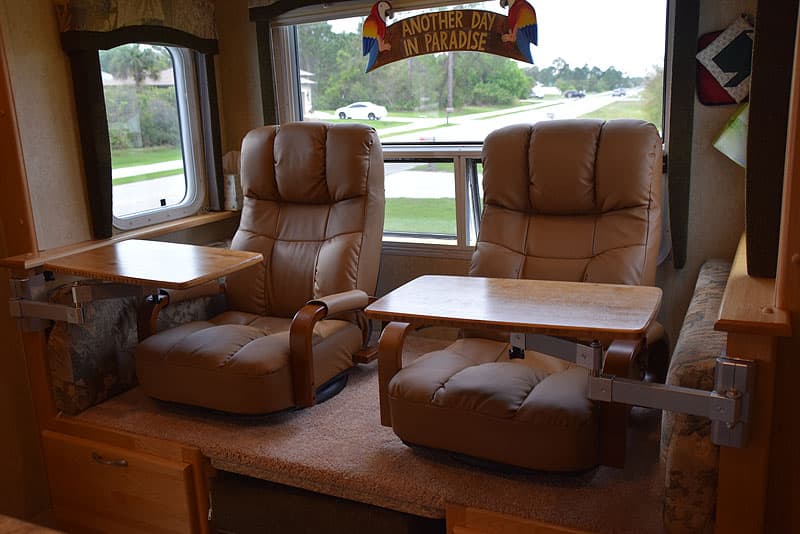 The essence of this change was to give us more comfortable seating during our multi-month truck camping travels.