A wine rack has been added, motion sensor lights wired, battery isolator upgraded, hidden tool tray created, four backup camera systems installed, and more.  Pick your favorite mod, and vote.

Welcome to the July 2016 Medium Mod Contest.  Please review the following eleven Medium Mods and vote for your favorite.  We will announce the July 2016 Mod Contest winner next week.  For more information about the Monthly Mod Contest, including how to enter, click here.
Click here to vote for your favorite July Medium Mod!
1. Jim Kauffman, Fernandina Beach, Florida
2015 Dodge 5500
2014 Eagle Cap 1160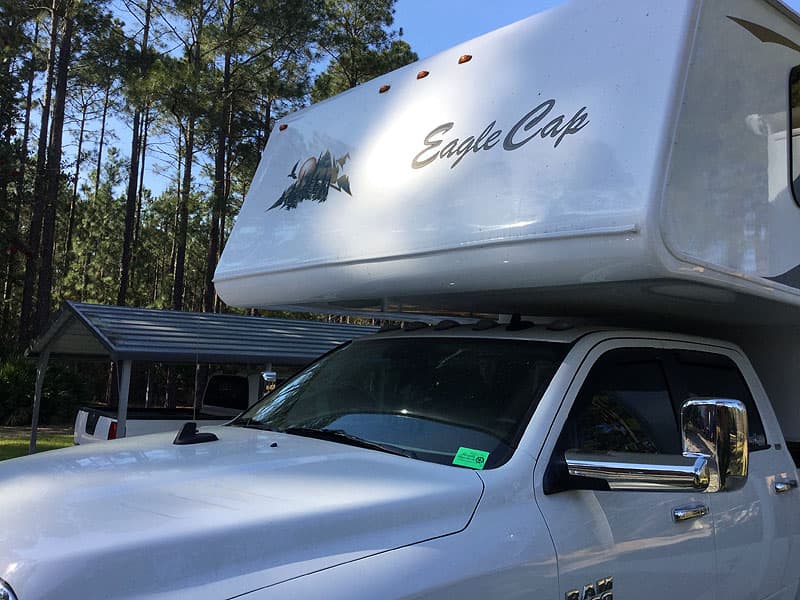 I had problems with camper wax and bug juice on the truck windshield after night dew or light rain.  The stuff would mess up the windshield and required a degreaser to get it clean.  To solve the problem I used a EZE Gutter sold on Amazon.com and at Camping World for around $26.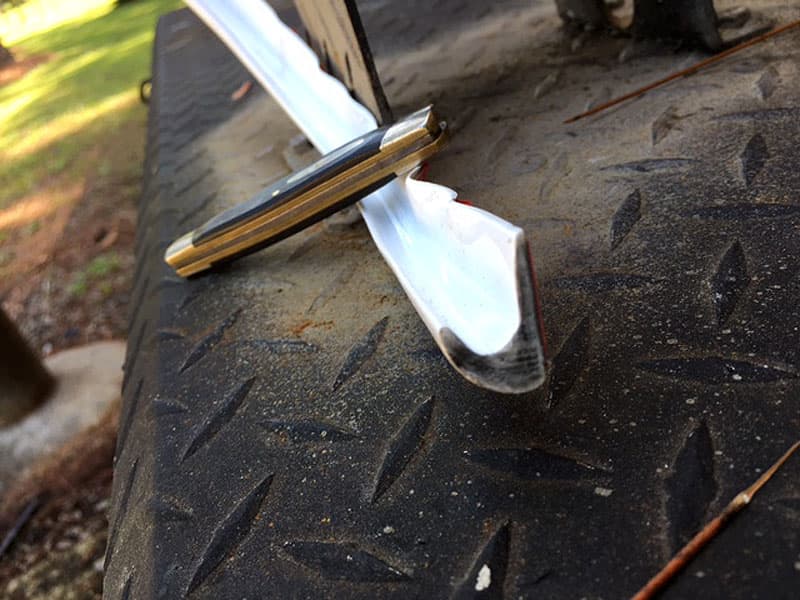 The piece above I had left after I cut it to length.  I installed it with a little bit of slope so that the water will run out the trough as shown in the photograph.
The EZE Gutter works fine and was easy to install with the self packing tape that came with the gutter.  It works great.  Even in a hard rain, water is diverted off to the side of the camper rather then down on the windshield.   There is no more mess on the windshield.
It took me two hours to complete this modification and cost me $26.  In my opinion, the skill level of this modification is easy.
2. Mike and Kellie Nyholm, Forestville, California
2008 GMC 3500
2015 Host Mammoth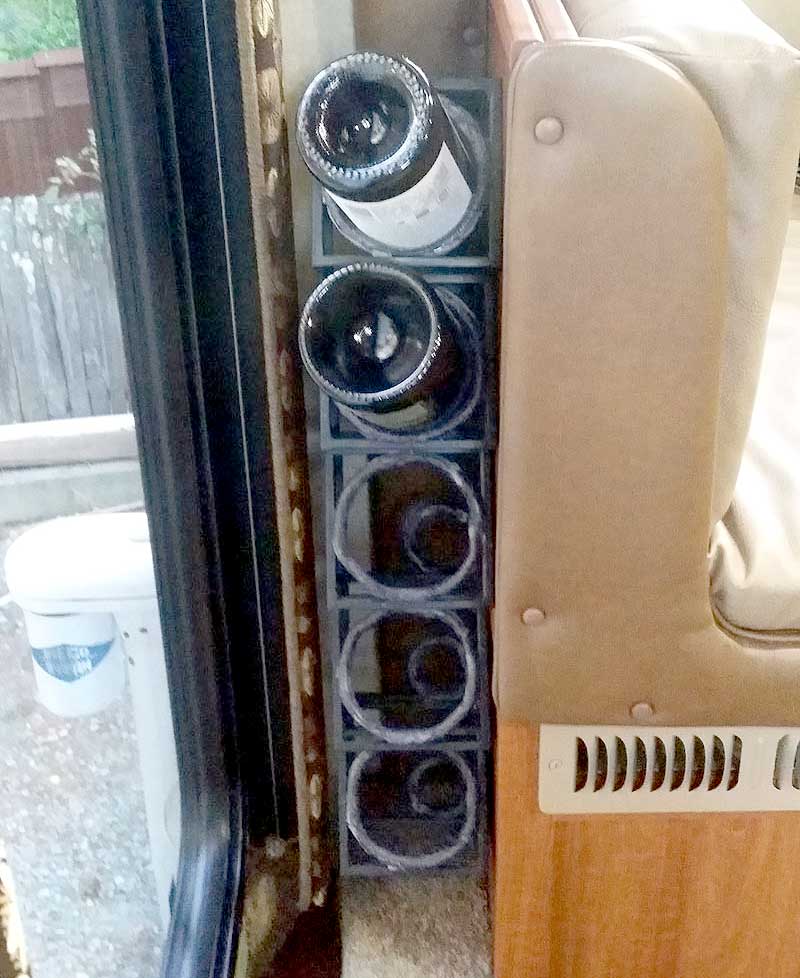 I made a wine rack for our truck camper.  I found a six bottle vertical metal wine rack that slants nose down.  I wrapped each ring with dark foam to match the metal.  That protects shock from metal hitting glass and fits each bottle tight.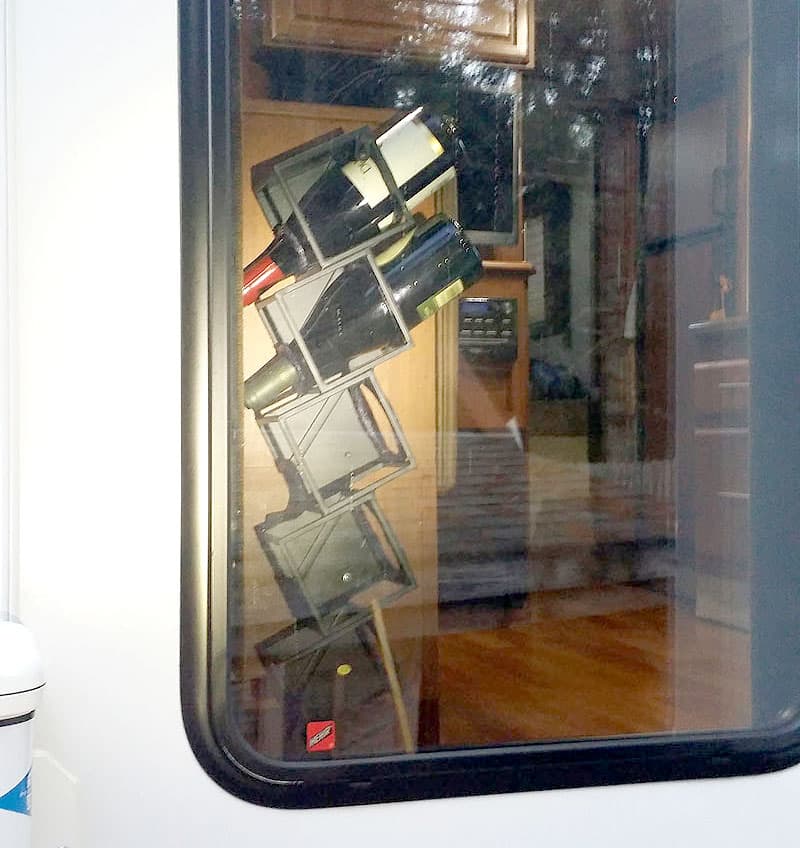 I get snarky comments from my Bud Light friend like, "they have a wine cellar too!"  I have never lost a bottle!
It took an hour to complete.  My wife made dinner while I wrapped the wire rings with foam backer rod.  The wine rack was $60.  The skill level of this modification is easy.
3. Stephen O'Neal, Miami, Florida
2013 Chevy 3500 HD flatbed
2011 Alaskan 11-foot
I had concerns about animals or people in the vicinity of my camper at night.  That led me to install two LED side lights and a new porch light.  They all have motion sensors which can be adjusted for a 10 to 25 foot range.