A cork board, clothes line, or strategically placed Velcro tissue box can help make a truck camper into a comfortable home on wheels.  And the Level 3 Decorative Mod Winner is…

It may be too much information to bear, but we pride ourselves in actually showering in the truck campers we use.  While truck camping or at home, our cat Harley simply licks himself clean, but that method is far too impractical, not to mention difficult for us to follow – especially on the road.  Don't ask how we know this.
Naturally, showering in a truck camper always results in three large wet towels; one for each of us to dry off, and another to dry the shower stall or wet bath.  Having showered in no less than twenty or thirty truck campers over the years, we are fairly certain that almost no one in the industry has had this experience.  That's right, the industry does not shower in their own campers.  Either that or we have discovered an even more embarrassing fact; the industry doesn't use towels after they shower, they shake.
What evidence do we have of this?  The almost complete absence of sufficient towel racks and hooks in brand new truck campers.  Truck campers almost never come with enough bath towel racks and/or hooks to support towels for two adults.  It's a scandal.
This is where the art of simple or decorative mods, performed by actual truck camper owners who actually use their truck campers, can make all the difference.  To celebrate these simple mods of great significance, we have introduced Level 3 Decorative Mods to the 2014 Top Mod Contest.  Here's to hooks, lines, racks, and dry towels from coast to coast!
Level 3 Decorative Mod Winner: Heidi Nicholl, California
2013 Chevy Silverado 2500 HD
2005 Lance 815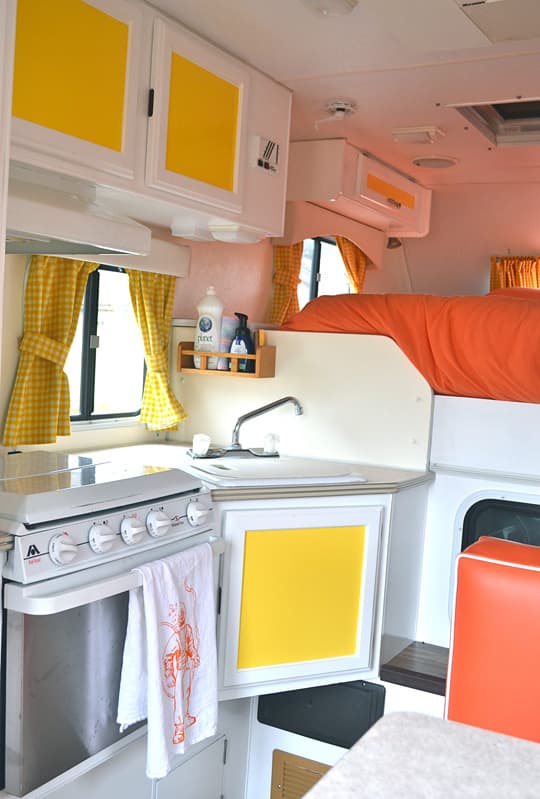 Above: The kitchen of the Lance 815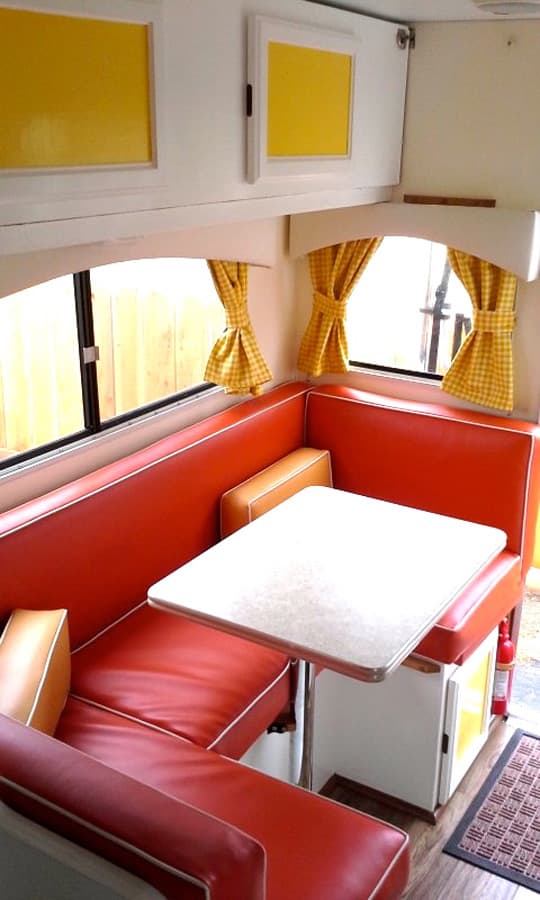 Above: The dinette of the Lance 815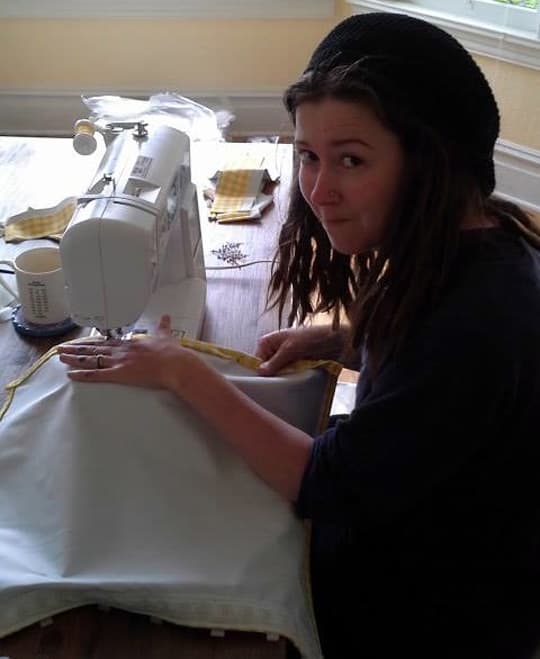 I re-did the interior of my Lance 815.  I made the curtains myself and we got a local upholsterer to make new covers for the cushions.  We have dogs and we wanted something bright and attractive, but very easy to maintain, hence the vinyl.  I can sew, but the vinyl was more of a professional job.

I painted the walls in a cream color and most of the wood work in bright white.  We removed all the doors and painted them white.  Then I picked out the accent color to match the curtains.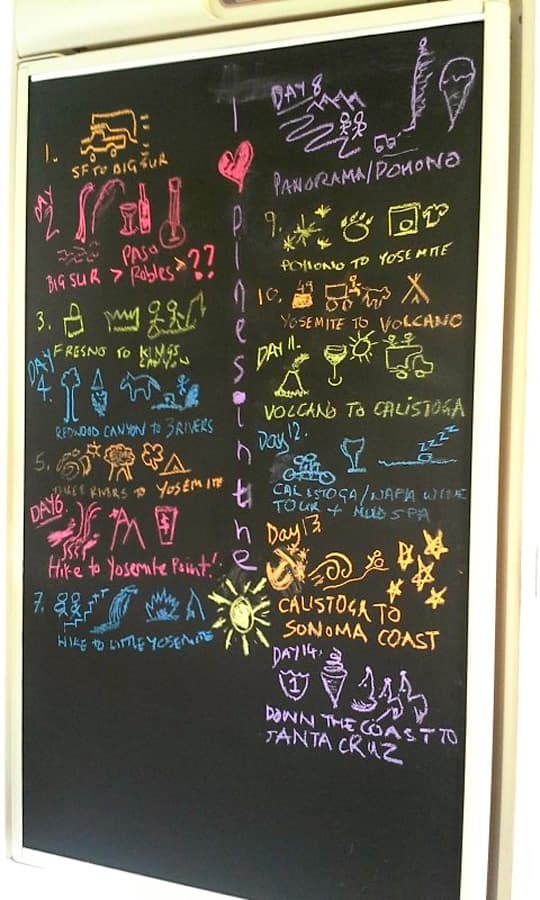 We've also put blackboard paint on the refrigerator.  We think it works brilliantly having the blackboard paint.

Level 3 Decorative Mod Runner-Up: Bob Hall, California
2005 GMC Sierra 2500
1996 Lance Squire Lite 8'6″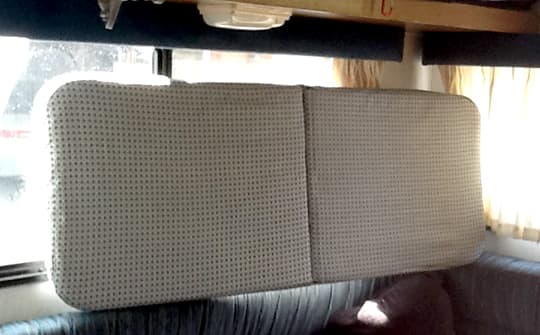 I made insulators to help keep out the heat and cold.  They are made out of half inch pink styrofoam used for home insulation.  They are covered with quilt batting and then cotton fabric.