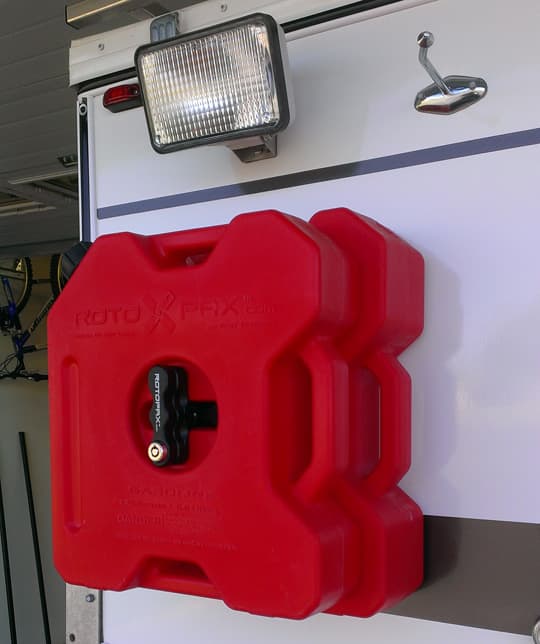 I made sure not to over tighten the nuts/bolts, and used Nylock nuts so they don't vibrate loose.  I taped up the holes with metal ducting tape and re-installed everything.  Then, I tested the refrigerator to make sure all worked well!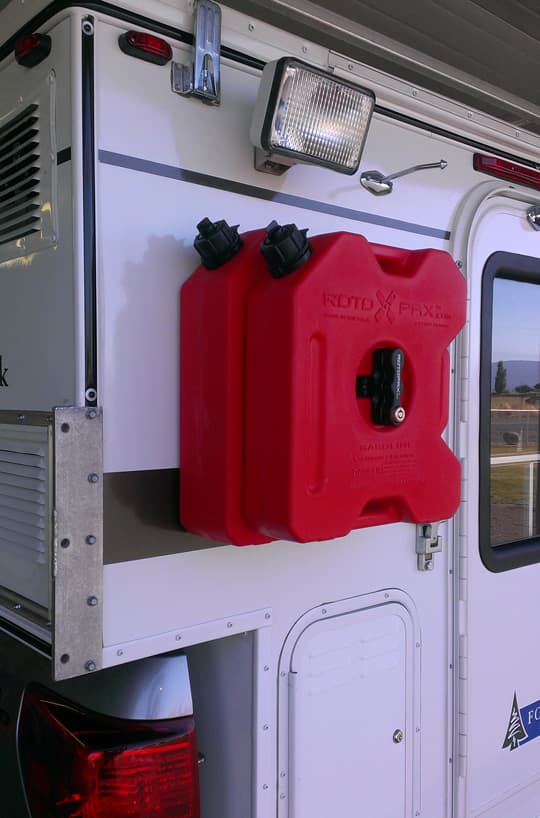 You can mount your Rotopax cans in any configuration you wish and enjoy the results.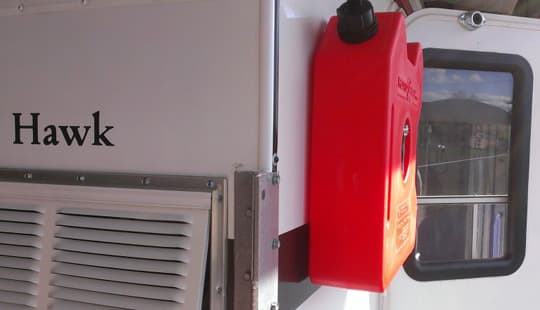 I recommend Four Wheel Campers could start offering this as an option from the factory.  A camper with this mod could easily carry up to seven gallons like I plan on doing (in various configurations).  If the steps can hold a 225 pound guy like me on them without even flexing, they should consistently be able to hold about forty-five gallons of gas while bouncing down the trail.
Glenn and Caite Blount, Texas
2012 Ford F350
2004 Lance 1010
The storage bag we made fits perfectly between the camper and the rear window of the truck.  We attached it by screwing the tabs of the bag to the trim strip of the camper.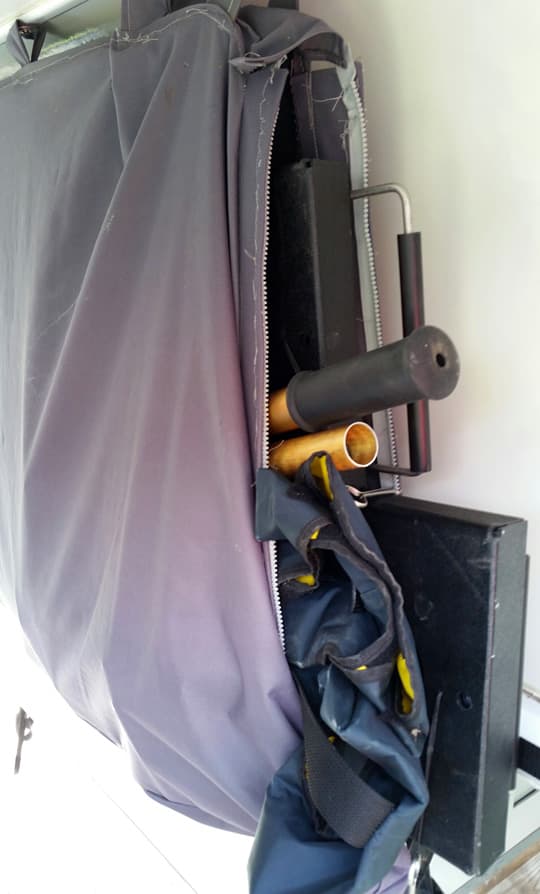 We made the storage bag from durable Codura material making tabs on the top and two large zippers on each end with a gusset on the bottom.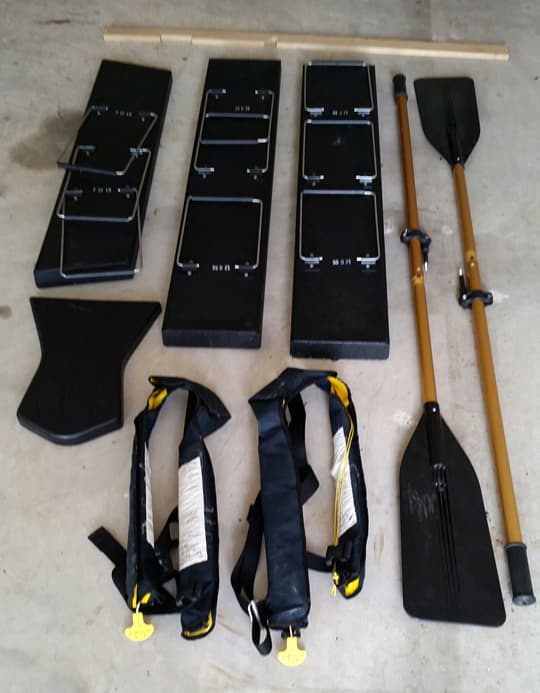 We are able to store our Porta-Bote seats, oars, and lifejackets in the bag.  Above is a picture of all the items we put into the bag so people can see how much room is in the bag.  It works on and off the truck.  This keeps these items out of the truck and camper.
Charlie and Jeannie Coushaine, New Hampshire
2001 Ford F350
2012 Chalet DS116RB
I installed a Haier HLP21N apartment-sized washing machine in my Chalet DS116RB truck camper for use on our two year trip around the country, and it works great!
We do a small load of laundry each morning while eating breakfast, and then hang to dry our clothes all day while we are out hiking and exploring.  When we come home, our clothes are ready to fold and put away.  This takes no time out of our busy schedule for laundromats.
I mounted the washing machine to the end of the island in a place that isn't affected by the opposing slide-outs.  It also keeps it out of our way while we're walking around the camper.
Mounting it to the end of the island also keeps it firmly in place while traveling, and allows for easy access to hot and cold water to fill the washer, and the sink drain for draining.  Additionally, this location allows for easy access to a ground fault receptacle to draw 110V power.  All in all, this install has worked fantastic!
Paul and Marceil Gathany, Ohio