We received dozens of Level 2 truck camper mods including back-up cameras, dinette table changes, airfoils, and much more.  Here's part one of Level 2, and a stuffed moose.

Most mods begin with what can only be called a staring contest.  It goes a little something like this:
1. Person goes into camper.
2. Person sees something in camper they do not like.
3. Person stares at that something for extended, sometimes awkward, period of time.
4. Spouse finds person in camper, staring at something.  Spouse says, "Stop staring at the camper, it's disturbing the dog.  Fido is anxious.
5. Person finally has light bulb moment, fixes something, and enters TCM Mod Contest.
If you can relate to this story, you're not alone.  A lot of truck camper owners have anxious dogs.  But since we can't stand around talking about your anxious dog, here's the first part of the Level 2 Top Mod Contest entries.  A winner for Level 2 will be announced next week with part two of Level 2.
Level 2 Medium Mod Contest Entries Part 1
Michelle Curns, Oregon
2008 Ford F450
2014 Arctic Fox 1150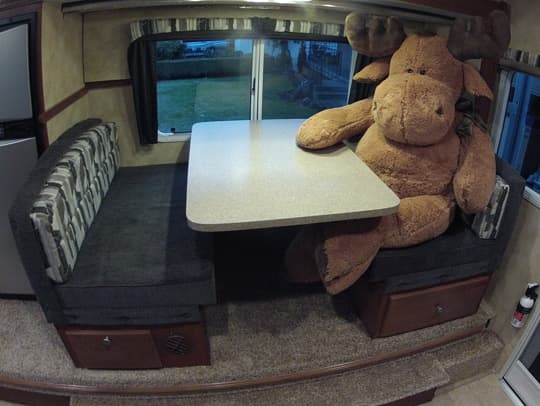 Above: Before picture of the dinette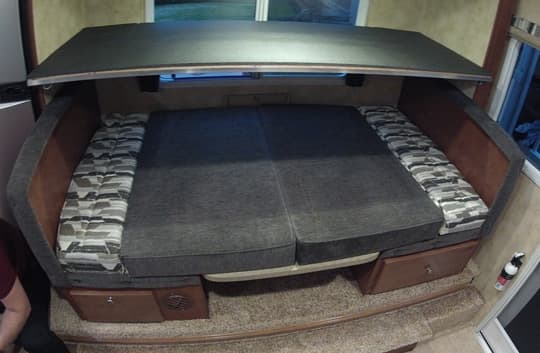 Above: How the bunk looked before
We have a two year old nephew that we want to take camping.  I was concerned about him rolling out of the bed, so I made a removable screen that wrapped around the front and part of the top of the dinette once it's been converted into a bed.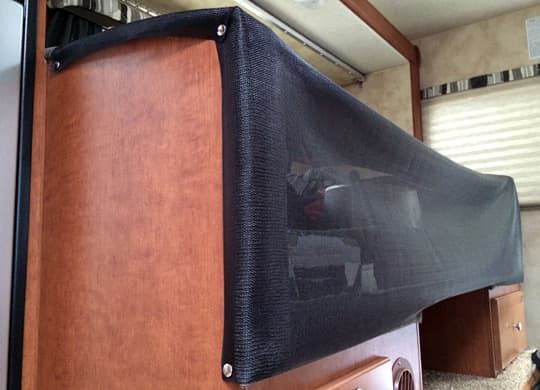 Above: The screen is removable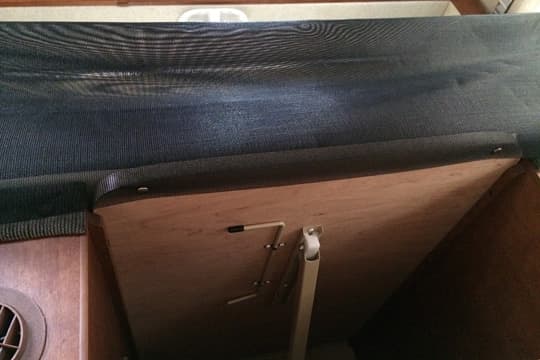 Above: Underneath there are snaps, using the dream dinette as a platform